9 biggest myths about traveling with a camper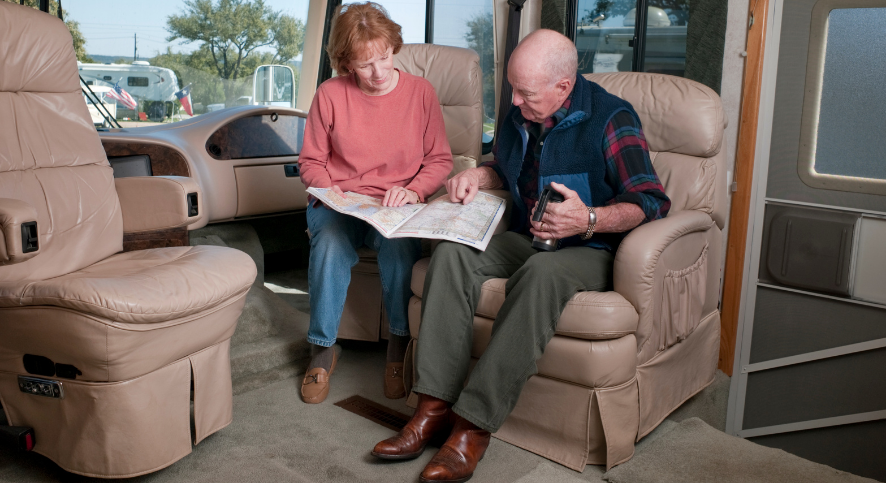 We will try to deal with the biggest (in our opinion) travel myths a bit at ease. Often our ideas about caravanning are preceded by beautiful slogans like: "Freedom to travel" or "I'm a hero because I drive a camper ", but the reality is sometimes completely different;)
If you are going away with a camper for the first time, remember that in addition to the beautiful views from behind the window, you can pour out the toilet cassette with waste every day.
Myth 1: You can take anything you want with you to the motorhome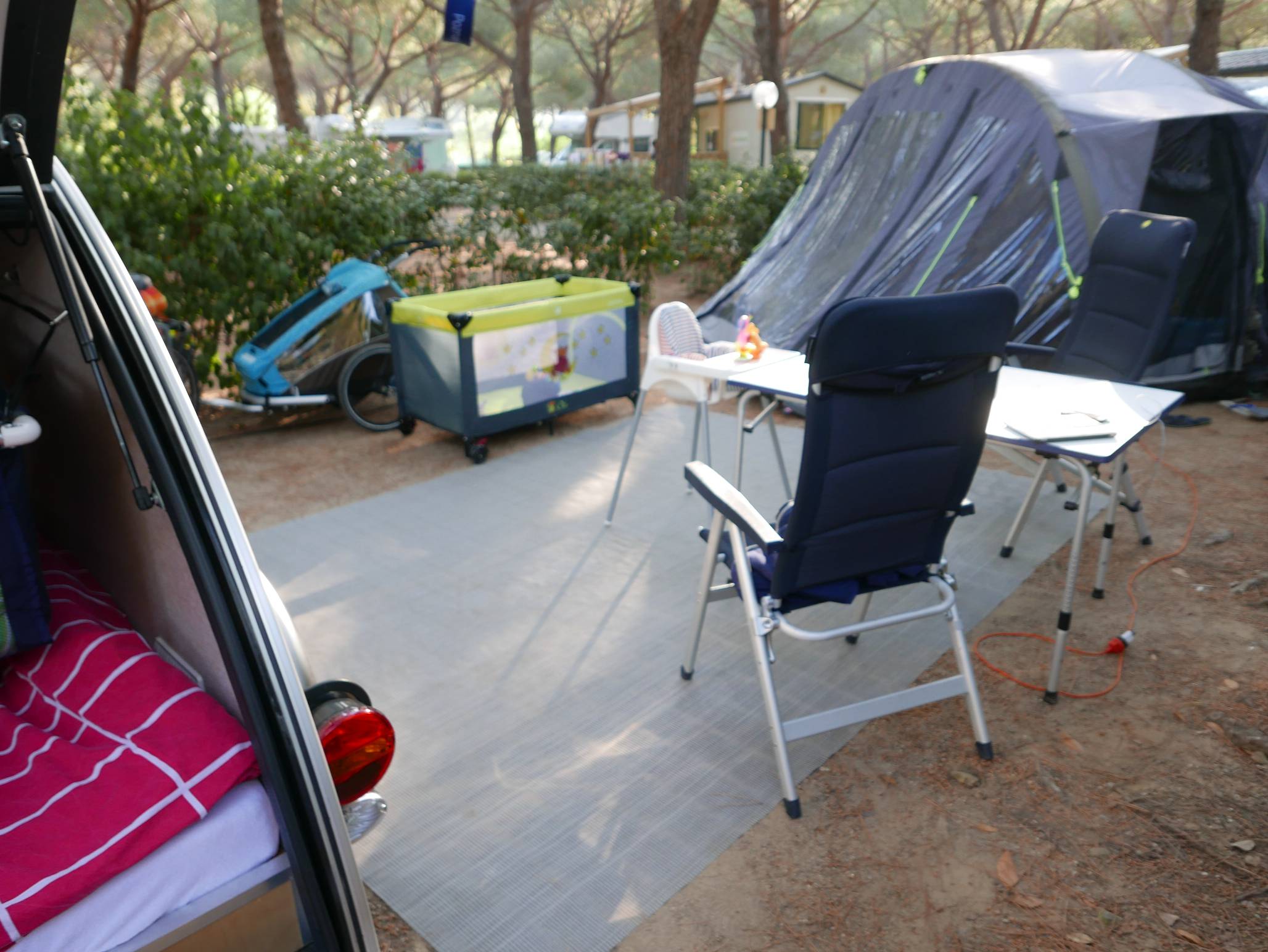 The first encounter with reality awaits you while packing your motorhome ! Since you are driving your own house on wheels, do you think you can take your whole house with you? Nothing could be more wrong. Often you can only take a few hundred kg on board, including all passengers.
For example, a camper with a permissible total weight (GVW) of 3.5 tons itself weighs, for example, 3100 kg. This is the weight of a car with empty water tanks (clean and dirty), with an empty fuel tank, sometimes without a bike rack, etc. Even if you only fill up with half a tank of fuel and add 4 passengers (let's assume a 2 + 2 family), there is only 200 kg left for luggage. Not much right?
You probably won't be able to take whatever you want with you, but remember that you can rent or buy almost anything at the campsite. Or choose lighter scooters instead of bicycles. Also remember that there are laundries with dryers at campsites and camper parks , so you don't have to take too many clothes.
Myth 2: You must have experience in camping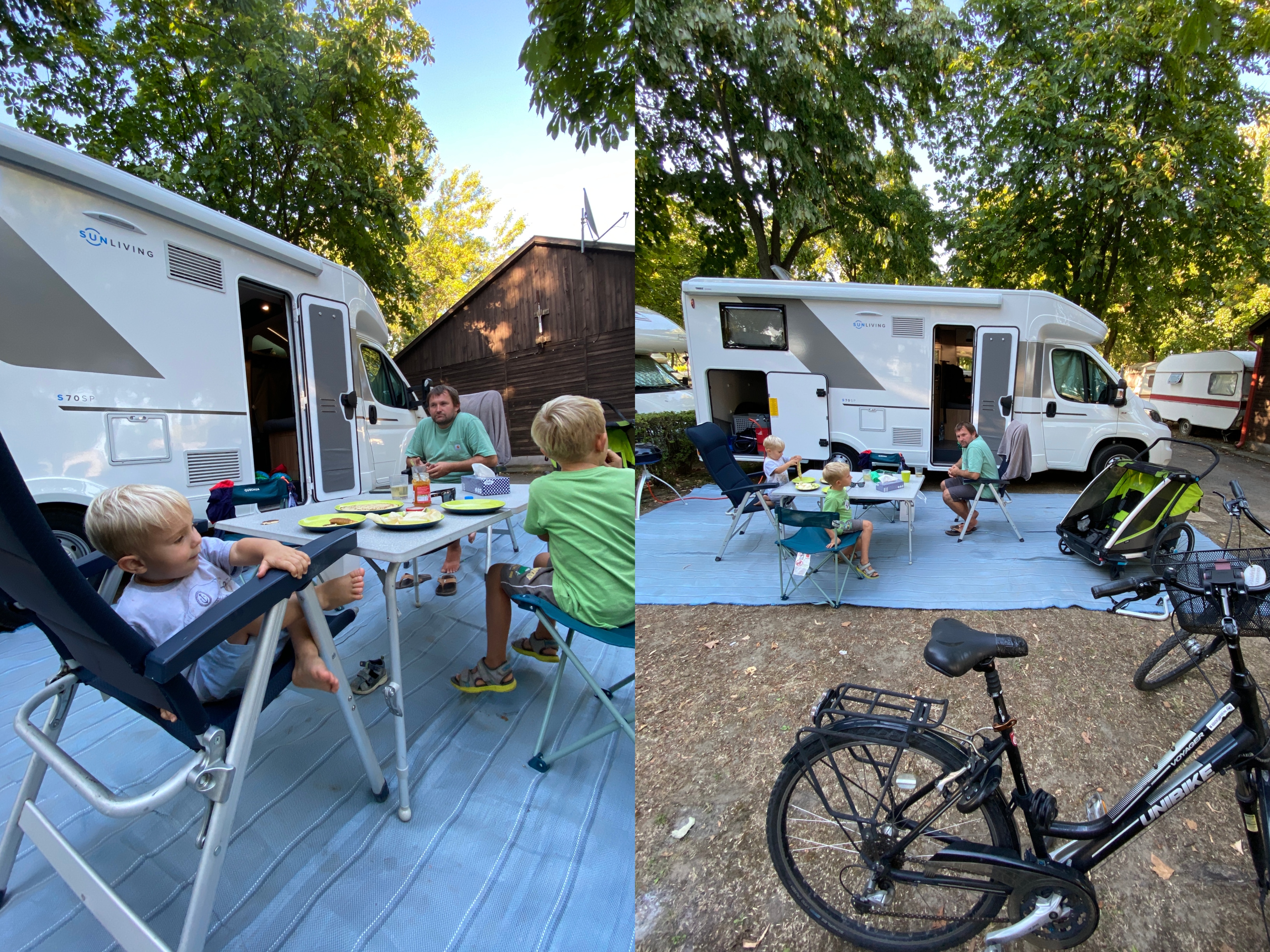 Have you never slept at a campground before? Don't worry. By renting a motorhome, you will be fully trained in its operation. After such training, you will probably get some other materials from the rental company in a printed or film form.
If, while already on the road, you still have problems with servicing the camper, apart from remote telephone assistance in the rental company, you can always count on the help of other caravanners. Ask someone from the motorhome next door for advice and help - they will definitely not refuse.
If you are still not sure if you can handle it, you can buy our e-book: "Your first camper trip - guide" , which contains helpful information already at the stage of renting a motorhome.
Myth 3: Camping is only used in summer
You can go camping all year round and you may like winter caravanning as much as the summer caravanning, or maybe even more? More and more campsites are becoming year-round and adjust their amenities to winter conditions. Year-round campsites have: heated toilets , drying rooms for storing winter clothes and equipment, saunas , swimming pools, shops, restaurants, and even active animation clubs with care for children.
Great facilities (not only for children) have mountain resorts in Austria, Italy, Germany and Switzerland, but there are more and more people willing to spend their winter holidays in warmer places, such as Spain, Portugal, where there is no shortage of year-round facilities, and even Croatia.
Even in Poland, more and more campsites are transformed into year-round resorts, thus encouraging you to spend a beautiful winter in our country. See what this winter caravanning looks like:
Our winter camper test at the Sportcamp Woferlgut campsite in Zell am See:
Winter trip for 10 motorhomes to Sexten:
Myth 4: The campground bathrooms are cold and dirty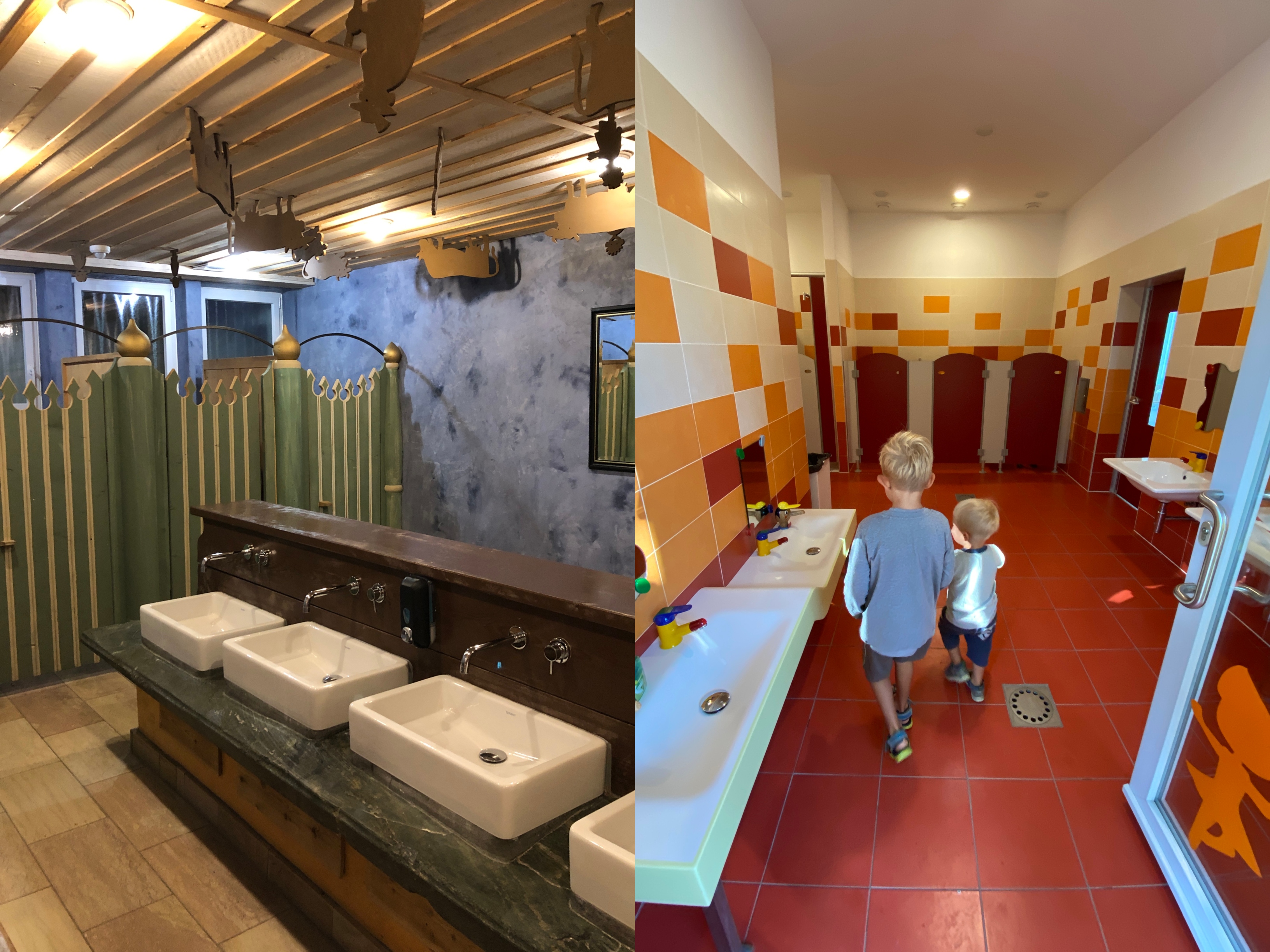 Although there are still places where it is better to use your own bathroom and toilet in the motorhome, this myth is fortunately forgotten.
If you prefer to use shared bathrooms at the campsite, choose this 3, 4 and 5 star campsite. Bathrooms in such a facility will certainly be of a good or even luxurious standard.
If you have concerns about using shared bathrooms, you can choose a camping, which offers private bathroom rental, which only you and your family can use throughout your stay. Some campsites, such as Union Lido or Weekend nad Garda, offer such " mobile bathrooms " directly on the plot!
Myth 5: RV rental is currently the cheapest form of travel
Perhaps camping holidays are associated with the cheap holidays you went on with your parents? But the campsites today are not the campsites you remember from years ago. Camps now are modern centers offering accommodation at prices comparable or even more expensive than in hotels or apartments. Especially luxurious plots with a sea view , with a brick grill or a year-round heated service post, thanks to which you can service your motorhome without leaving the plot. Such a plot can cost up to EUR 120 per night in high season. A comfortable, smaller plot in the off-season costs about EUR 20 for a motorhome and two people, and in the season it will be about EUR 50.
Even if you choose the cheapest Standard or Comfort pitch, the cost of renting a motorhome should be added to the cost of the stay itself. The price for renting a motorhome differs as well as renting a plot, not only in terms of the rental period, but also the size of the motorhome, but let's say that these mid-range campers can cost from PLN 500-800 per night.
Myth 6: Caravanning is the freedom to travel
Yes and no. Yes, because we can leave whenever we want, we do not have to book flights, hotels, etc. But on the other hand, there are many prohibitions and restrictions waiting for caravanners. We have already mentioned the limited load capacity , but it is necessary to mention the prohibitions of stopping and overnight in some places. We will not enter most large European cities with a camper. Ba! Even in smaller ones, it can be difficult to park with a large camper. Most often, however, you have to stop on the outskirts of the city and go to the center by public transport.
Another thing is an overnight stop. Many European countries are forbidden to sleep outside of specially designated places, i.e. campsites or campgrounds (e.g. Portugal or Croatia). In Austria, on the other hand, there are almost no camper parks, and sleeping outside the campgrounds may also end up with a fine.
Myth 7: You don't have to reserve anything
Let's start with campers. If you are planning a trip in the summer, you must be interested in renting a motorhome in winter - otherwise you may not find a motorhome that meets your expectations in the season. What about campgrounds?
Some will say that booking anything contradicts the idea of caravanning at all, but I have a few comments about it. If you are going on your dream, only vacation of the year and you go on this vacation in the middle of the season, and you really want to stay at THIS particular campground, you must have a reservation.
The most popular campsites are fully booked in the middle of the season. Yes they have 100% occupancy. Of course, without a reservation, you will probably get a night or two, but there's no certainty.
If you travel in low season and you do not care about any specific accommodation, you can go blind, but I still advise you to call before your arrival to make sure that they are open, if there are any vacancies. There is nothing worse than bouncing from the gate to the gate at e.g. 7 p.m. when you only dream of resting on a chair in front of a motorhome with grape juice in your hand.
Myth 8: Camps are one big party place
This is also a myth, but not always! If you are looking for peace and quiet, look for campsites with clear regulations and security or with the watchful eye of the owner. Choosing family centers with more families with children, you have a better chance that after 11 PM it will be quiet and peaceful.
On the other hand, even in family resorts in Italy, it can be very loud even until midnight. Animations , shows and performances also involving children are conducted until midnight! If you are looking for silence, in such a resort it is better to choose a plot away from the main square or choose a small plot, = .
Myth 9: Caravanning is for retirees
YES! Of course - caravanning is for everyone!
What other caravanning myths come to mind? Let me know in the comment :)
We have created the CampRest portal for people who value freedom and travel on their own.
Enjoyed reading this article? Share it!