By motorhome through France - requirements and effects of overloading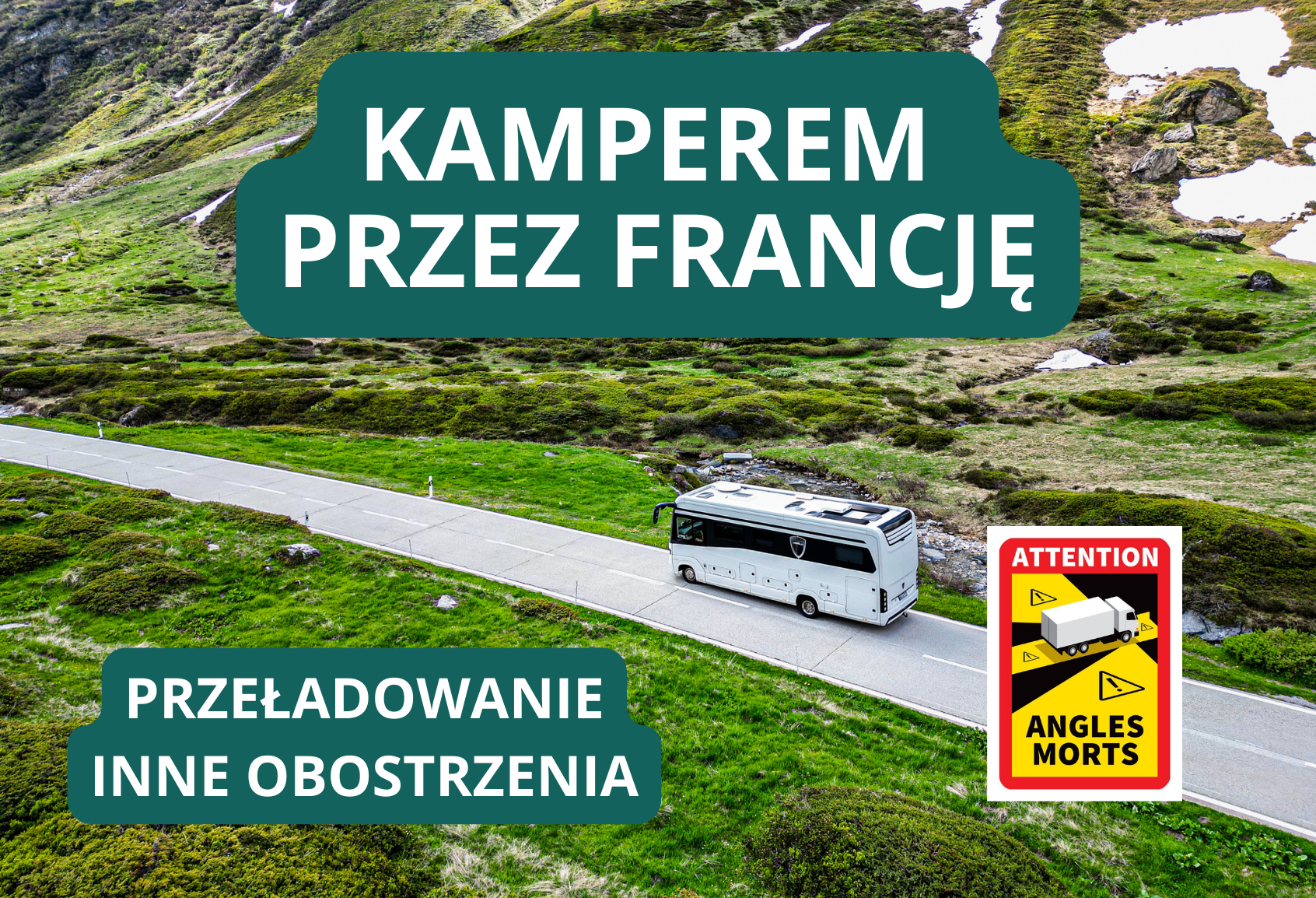 Your motorhome may have different weights. Curb weight (MW) after leaving the factory will be different than the current weight after installing the awning, air conditioning, additional batteries ... In addition, there is the weight of passengers, luggage, water, fuel ... Please note that the gross vehicle weight (GVW) is the weight limit which your vehicle may not exceed (including passengers, baggage and fuel). Remember that!
Motorhome Overloading Regulations in France
In France, it is forbidden to drive a vehicle or combination of vehicles whose actual weight exceeds the GVWR ( Article R 312-2 of the Highway Code ).
In case of infringement, the minimum fine is €135 . If the excess exceeds 5%, the vehicle may be confiscated.
Motorhomes with GVW over 3.5t and driving in France
For classic motorhomes, i.e. those that can be driven with a regular category B driving license, the maximum permissible weight is 3.5 tonnes (or less). Above this weight one speaks of a truck camper .
In terms of road traffic in France, a truck camper is subject to the same regulations as a truck. As for speed, it must respect a maximum speed of 110 km/h on motorways, 100 km/h on roads with two separate carriageways separated by a central green belt, and 80 km/h on other roads.
As with other vehicles, the speed is limited to 50 km/h in urban areas.
Road traffic regulations and prohibitions related to weight and dimensions must also be taken into account: narrow roads, bridges, safety distance...
However, a truck camper is not subject to regulations for vehicles that transport goods (for example, restrictions in certain cities, summer periods or regulations limiting driving time - tachograph). For restrictions, refer only to the DMC limit signs.
ANGLES MORTES decals warning of blind spots in France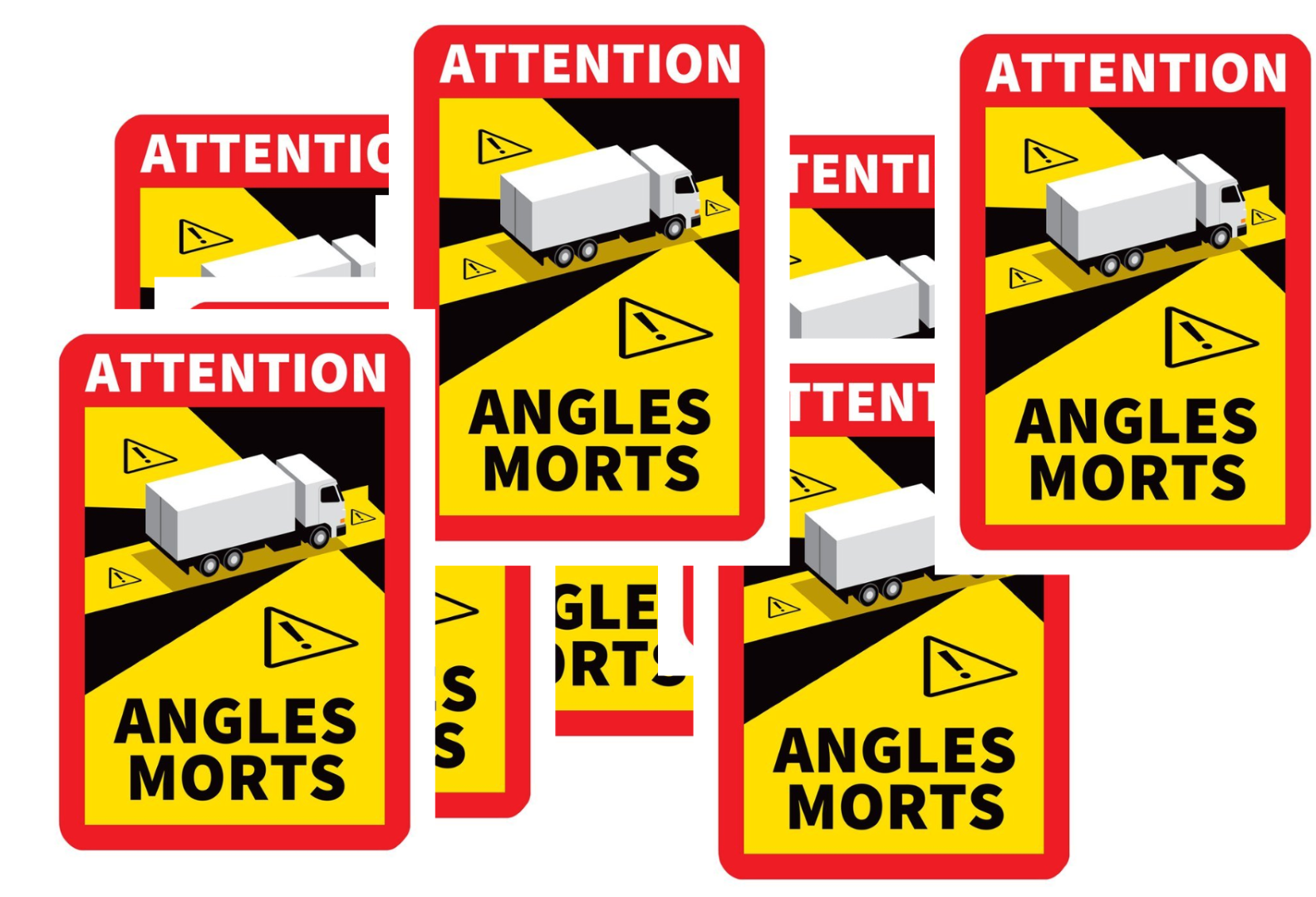 Motorhomes and combinations of vehicles weighing more than 3.5 t must be equipped with a signal indicating blind spots. The order on this matter was published in the Official Journal on January 5, 2021. This applies to all vehicles weighing more than 3.5 tonnes, including motorhomes of vehicle combinations.
Where to mount it?
These markings must be visible on the sides and rear of the vehicle in all circumstances. In general, it should be placed between 0.90 m and 1.50 m from the ground, unless there are special circumstances. In addition, it must be fixed in such a way as not to impede the visibility of the regulatory plates and inscriptions on the vehicle, the visibility of the various lights and signaling devices and the driver's field of vision.
Motorhome rental with GVW over 3.5t
If you are wondering where you can rent motorhomes with a DMC over 3.5t, in our search engine for motorhomes for sale and for rent you will find such vehicles by selecting the appropriate filters. We have offers of motorhomes for rent from various rental companies from all over Poland, which are legally operating companies on our market.
Road tolls in France for motorhomes
On French motorways, there are tolls collected at gates. Since many highways are owned by different entities, each section of highway is priced differently and there is no single rate per kilometre. The price depends on the class of the vehicle and its height.
The topic of tolls for heavy motorhomes was described in a separate article entitled: What are the tolls for motorhomes with a GVM over 3.5t
We have created the CampRest portal for people who value freedom and travel on their own.
Enjoyed reading this article? Share it!