Convenient transport of bicycles and motorbikes in the motorhome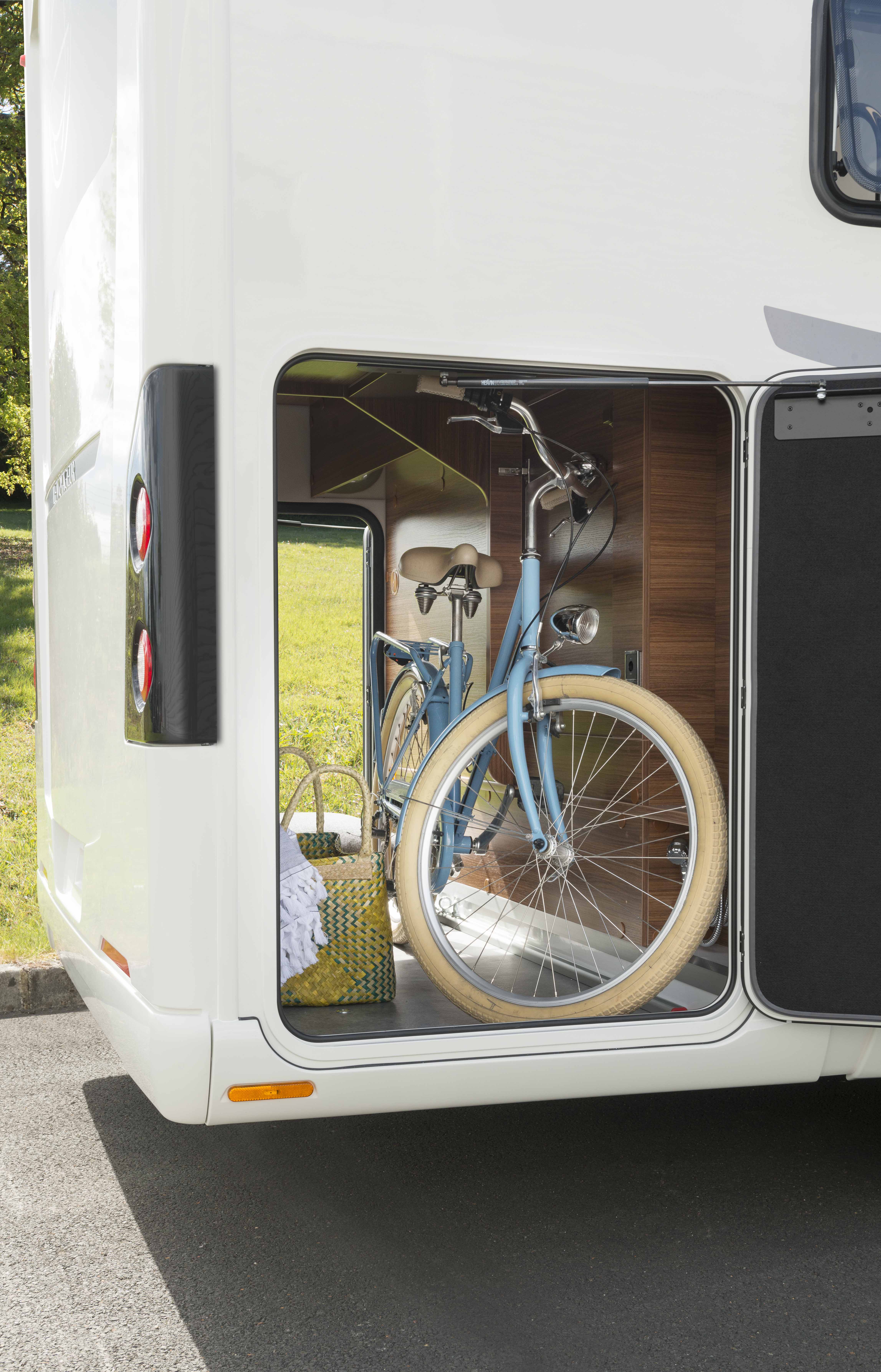 Caravanning is an alternative way of traveling, valued especially for its complete freedom and independence. Among enthusiasts of motorhome trips there are many enthusiasts of two wheels - bicycles and motorcycles. Are you one of them? Do you dream of taking your favorite two-wheeler with you in the season that is just beginning? Nothing easier! All you need to do is stock up on a dedicated solution that allows for easy, convenient and safe transport of a bicycle or motorcycle in a motorhome.
Transporting a bicycle in a motorhome
A bicycle on vacation is the best means of communication for people who love being active. With a two-wheeler, you can follow the bike paths waiting at your destination, enjoy the beautiful views and reach where others cannot. Transporting bicycles in a motorhome is now easier than ever! The camping accessories store offers two basic types of luggage racks. The first of them - on the drawbar, guarantees a simple and quick installation of the bicycle in the front of the caravan. Special bumpers protect the bike from potential damage in transport, and the platform with a lock prevents the bike from moving. The second type are towbar mounted racks, recommended for passenger cars. Thanks to the tilting structure, they allow you to easily get into the trunk of the car without having to remove the bikes. Motorhome owners, on the other hand, will love ladder racks mounted on the vehicle wall. Depending on individual needs, motorhome racks allow you to take up to 4 bikes with you on vacation! It will be appreciated especially by all those traveling with a larger group of family or friends.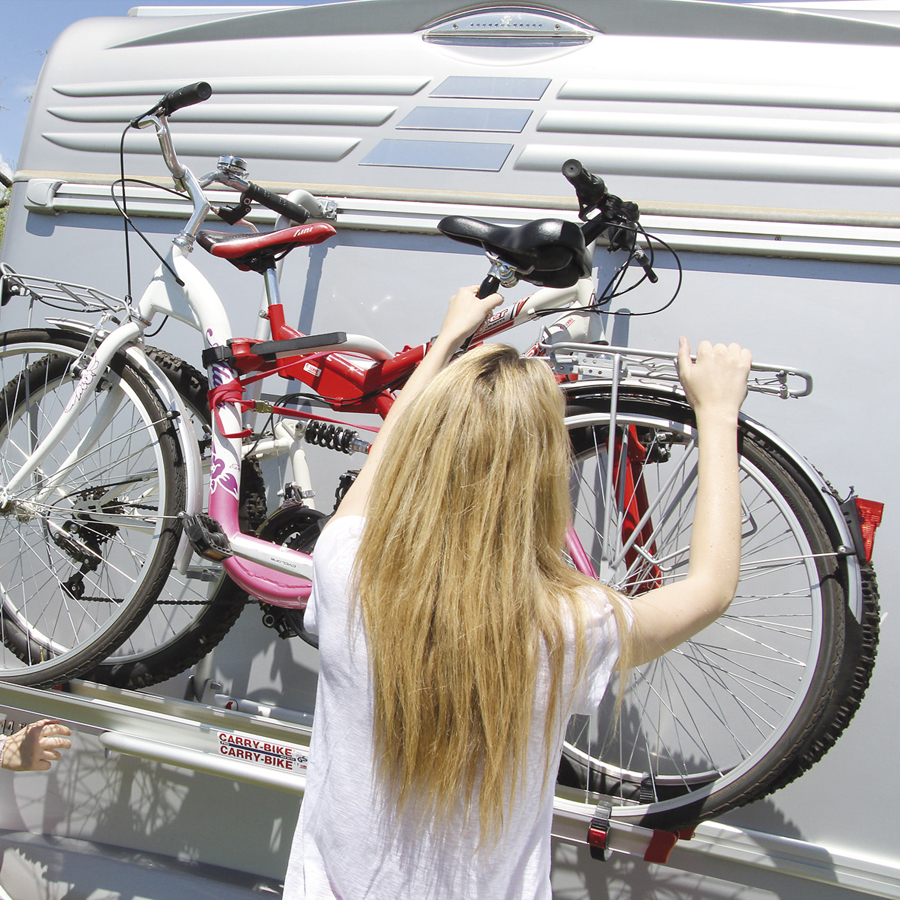 On vacation with a motorcycle
What about motorcycle owners? Fans of faster driving can also start planning their dream vacation with a two-wheeler. It is with them in mind that solutions such as internal scooter platforms are created, installed in a mini garage inside the vehicle. Their operation is extremely simple thanks to the fully automatic electric winch. You can control it yourself using the wireless remote control that comes with it. High load capacity and solid construction enable safe transport of almost any motorcycle model. An alternative to the platforms mounted inside the motorhome are external platforms, solidly attached to the rear of the vehicle. They can also be used to take several bikes, also electric or motorcycle, and one bike. To pull the motorcycle off the platform, it is enough to use the integrated, retractable ramp. Similarly to internal platforms, external platforms for motorcycles are made to individual customer orders. This is to best match the platform to the motorcycle model and motorhome parameters.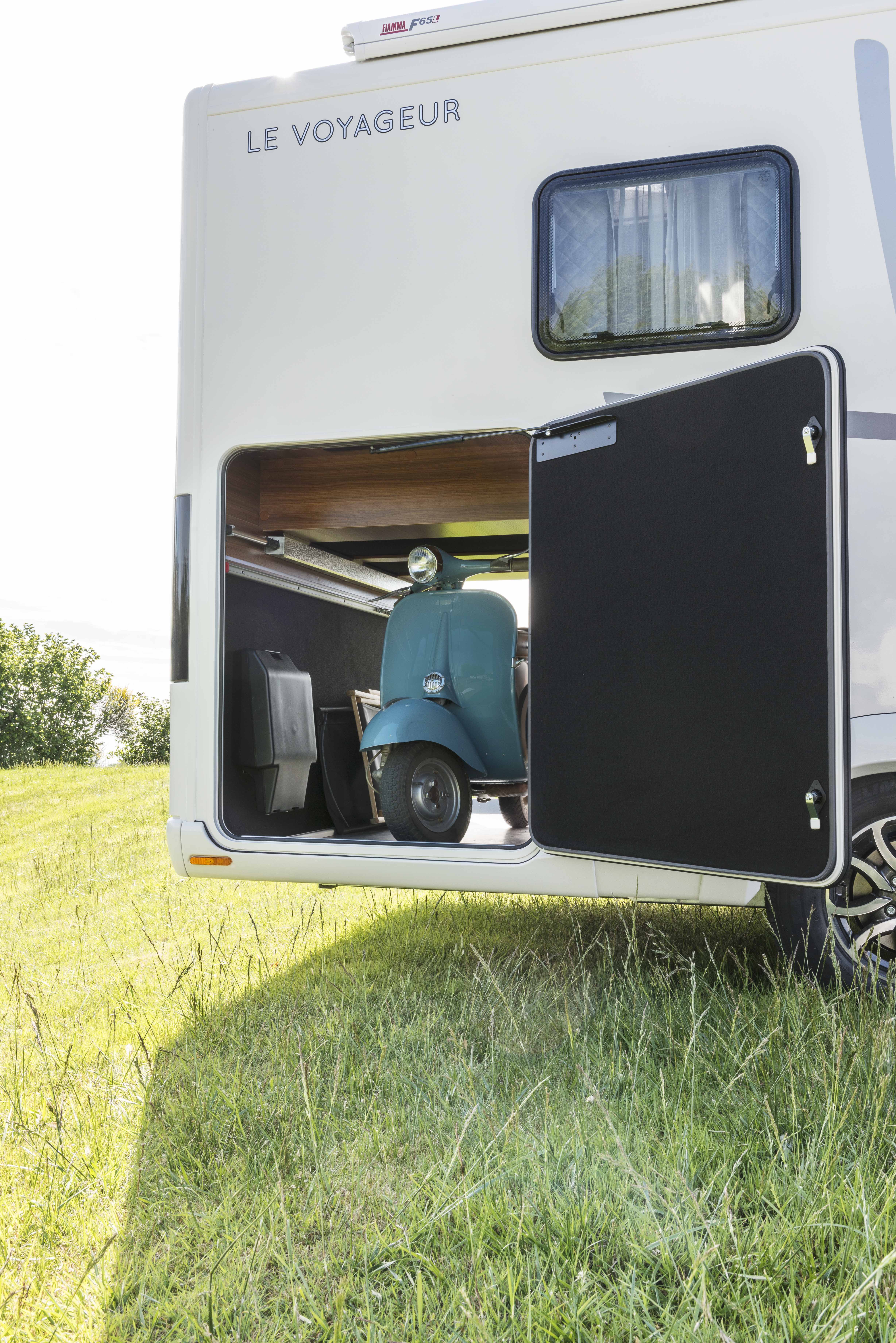 Are you completing your motorhome equipment before the season starting soon? Don't forget a bike or motorcycle rack. Thanks to it, you will feel true freedom of traveling and discovering new places!
We have been on the market since 2009 and we are constantly developing the sales segment of camping vehicles of brands such as Pilote, Bavaria or Le Voyageur. In addition, we offer service, purchase and rental of a motorhome and caravan. Many years of experience and extensive knowledge mean that we know the needs of the market and we know how to meet them.
Enjoyed reading this article? Share it!