Copying a camper van - what are the consequences?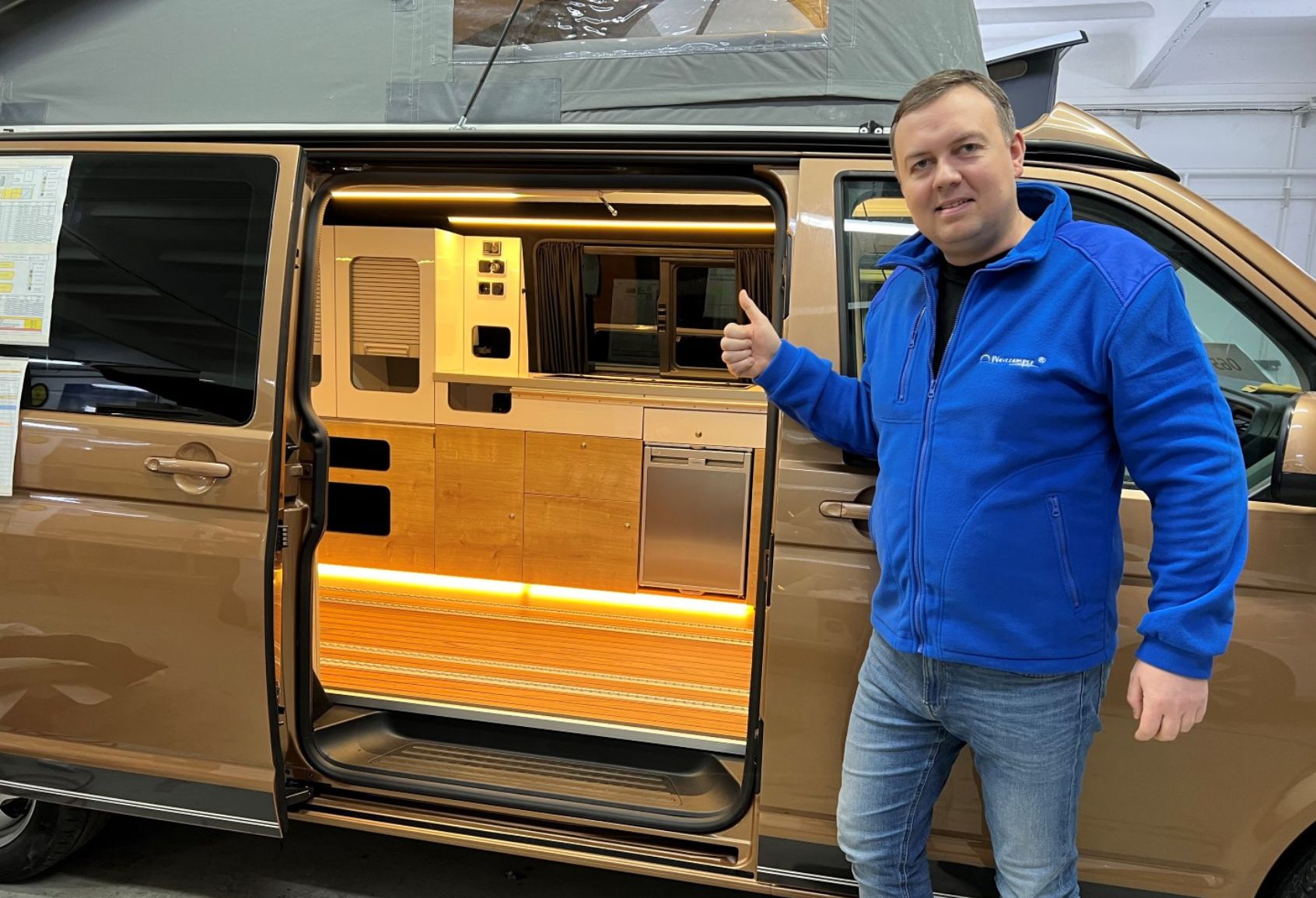 Recently, you can see a flood of small companies that offer converting a bus into a motorhome or offer ready-made, original constructions. Very often these are similar solutions to other companies that have been working on their solutions for many years. We managed to talk to Karol Szymański from Wavecamper, who recently had a situation related to copying their solutions.
Karol, recently we noticed a rather unusual mention on your website in the News section. Namely, there was information, or rather a statement with an apology from the company that, as it turns out, copied your Wavecamper motorhomes.
The term "copied motorhomes" will not be quite accurate here, because the case concerns furniture in motorhomes, i.e. sets of furniture that we use in the production process of our motorhomes. I confirm that such an incident actually took place.
Maybe you'd like to take a peek at the secret and tell us "behind the scenes" about what happened? After all, there are more and more companies producing motorhomes in our country. This story can, in a way, serve as a warning to protect yourself against such eventualities. Well, were you properly protected?
I can't say that you can protect yourself 100% in such situations. Furniture constructions, because we are talking about them here, are designed and manufactured entirely in our company - these are proprietary products of the Wavecamper brand. After designing such furniture, we always try - if possible - to reserve an industrial design and we have such reservations for the ideas and projects we implement for production. To a large extent, this protects us against arbitrary copying of our solutions 1:1. Violation of our rights to registered designs may result in consequences.
Okay, but what consequences are we talking about here?
Consequences may vary and to a large extent depend on the scale of the phenomenon. Of course, the most common measure is financial burdens, which can be quite painful for persons/entities committing infringements of intellectual property rights.
In your case, can it be said that it was a deliberate/conscious action of the competition? The apology published on the wavecamper.pl website shows that it happened unknowingly ...
Consciously or unconsciously, I have an opinion on this subject. Let me tell you a bit more about this particular case. Well, in the fall of 2021, I received information from my friend that someone offered our motorhome for sale on the otomoto.pl portal.
I received links to specific ads and decided to look into the matter myself. The analysis of photos of the interior of the offered vehicles left no illusions and pointed to our buildings. The arrangement of individual pieces of furniture, their shape and size, the distribution of elements in the furniture turned out to be identical, even the colors were almost identical.
Copy: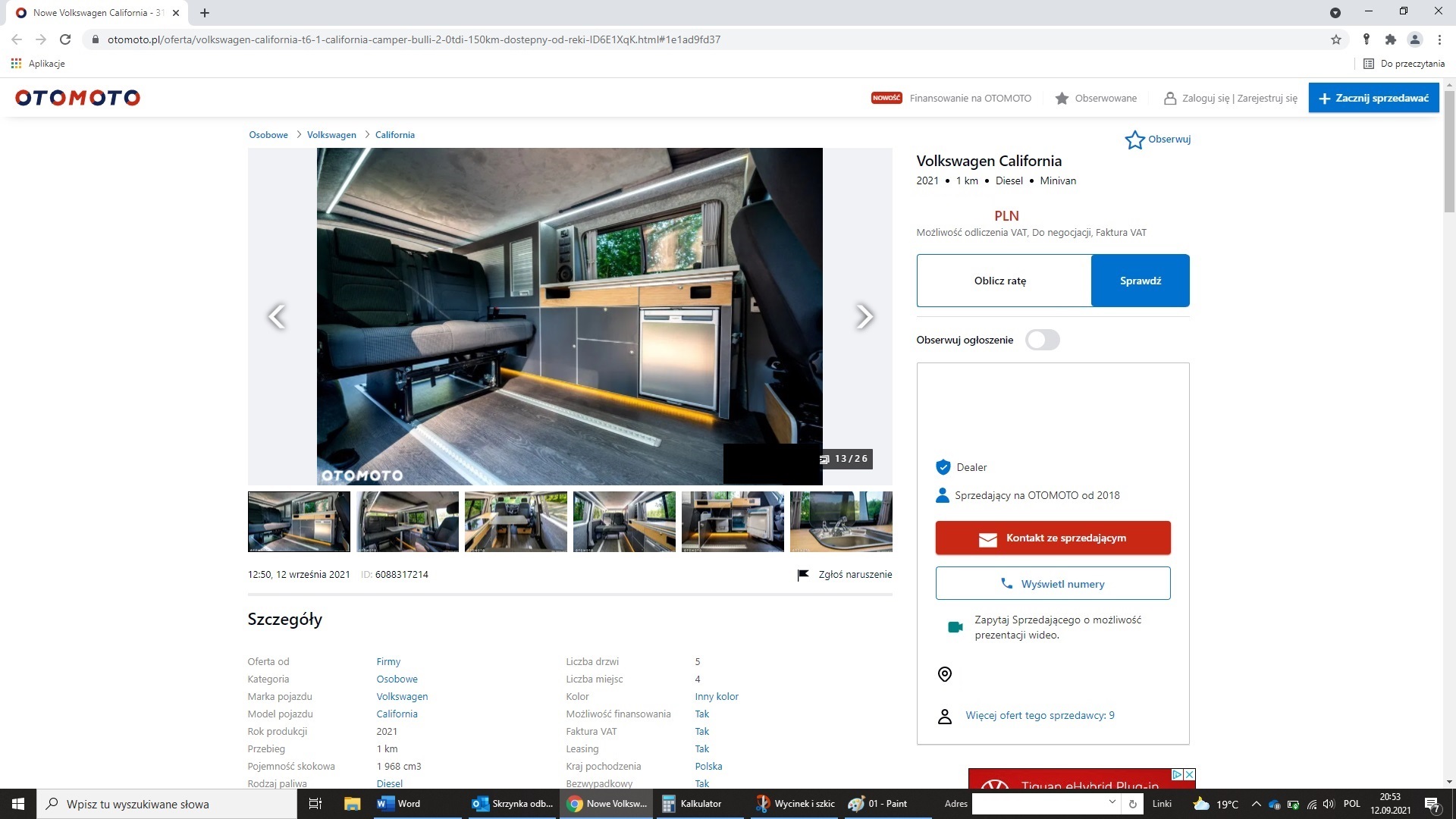 Original: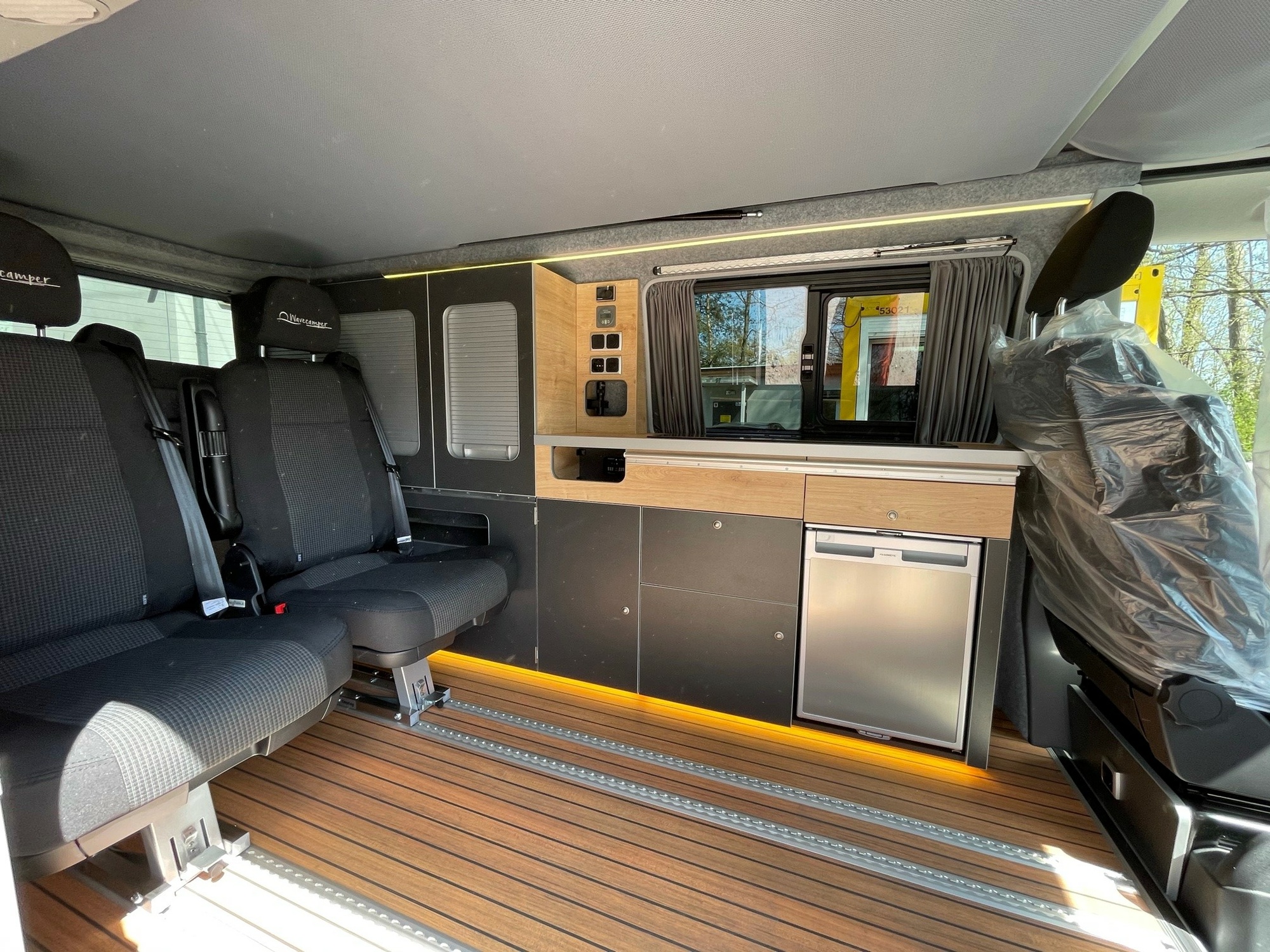 Copy: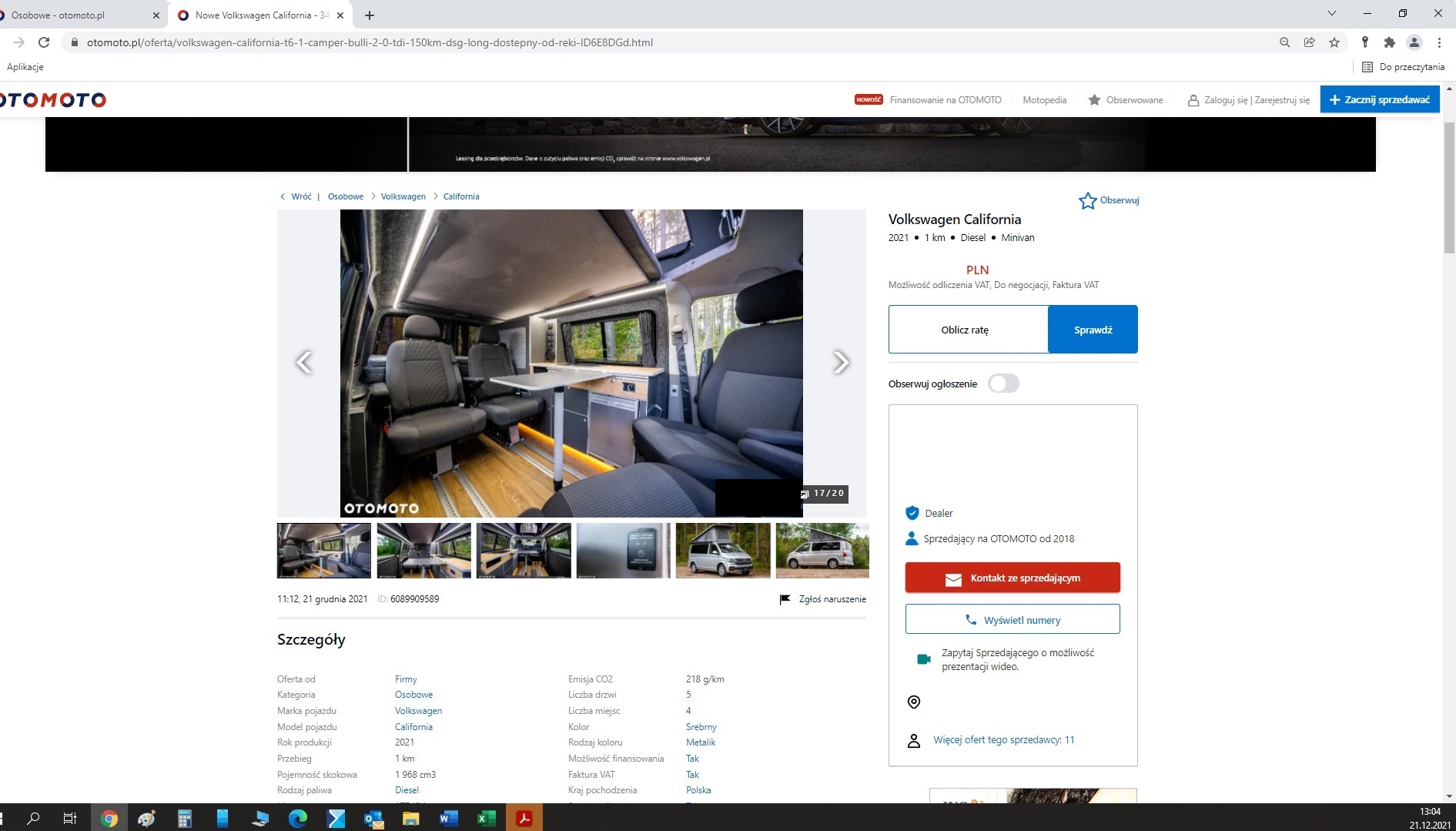 Original: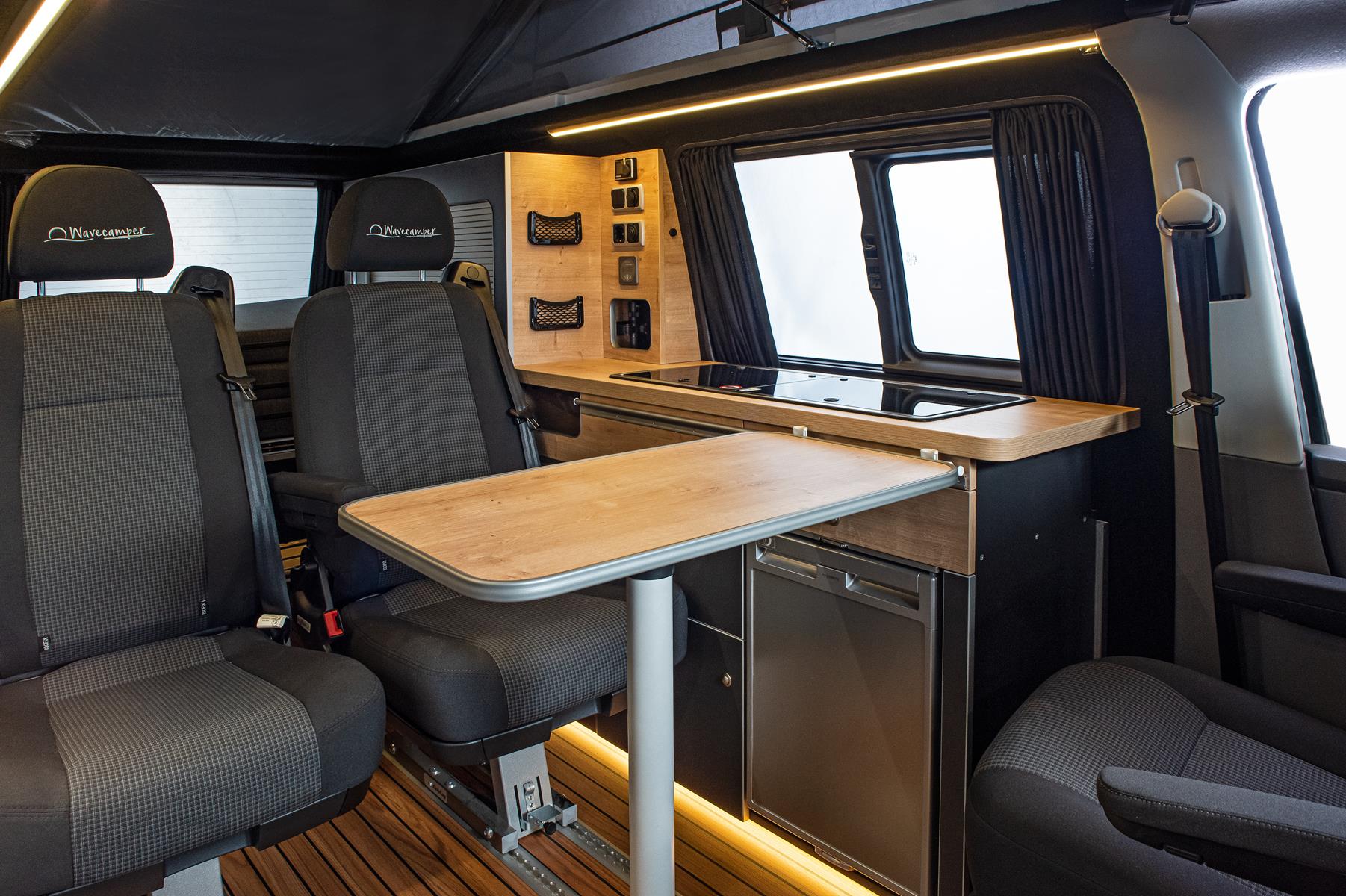 Copy: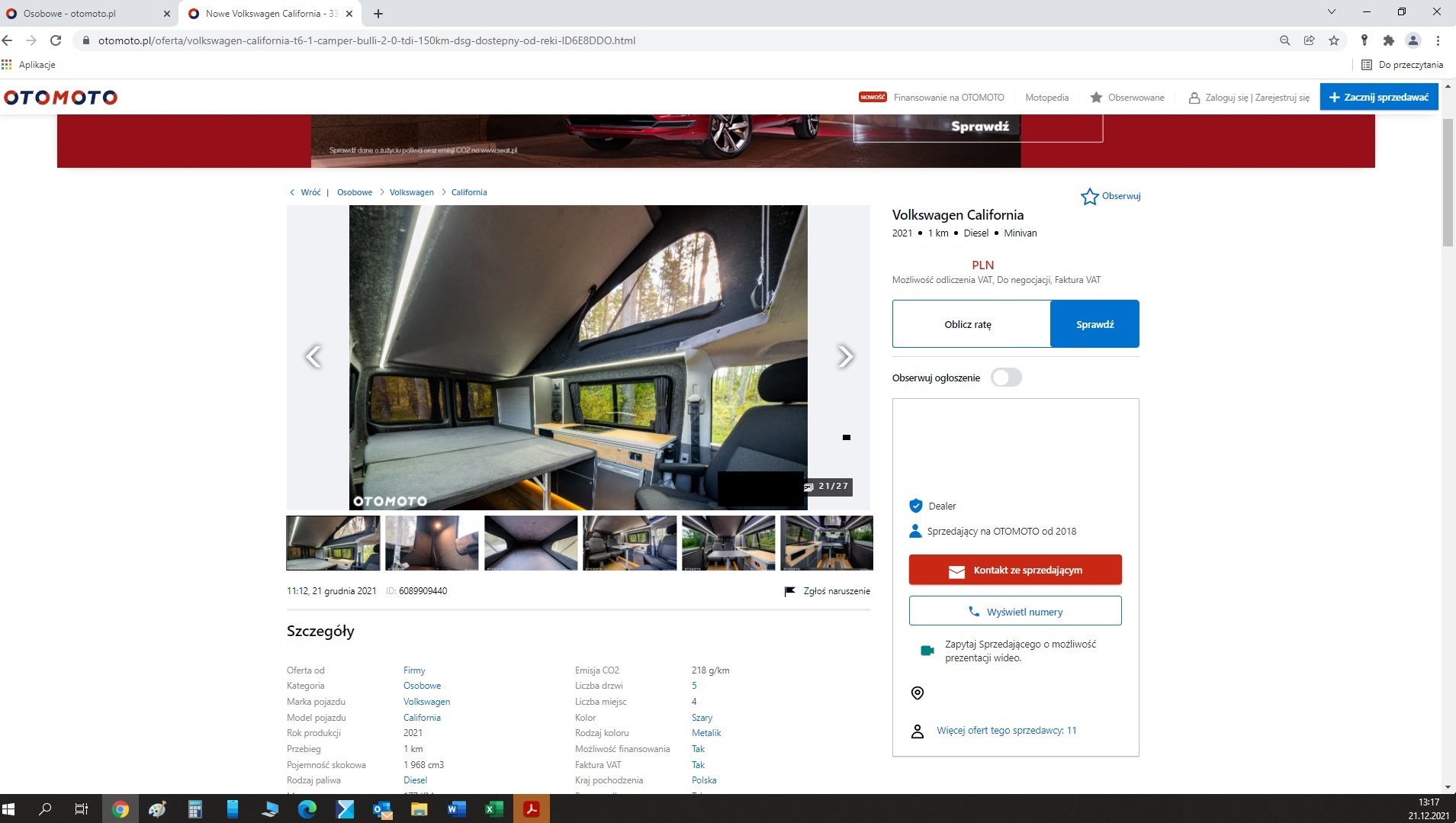 Original: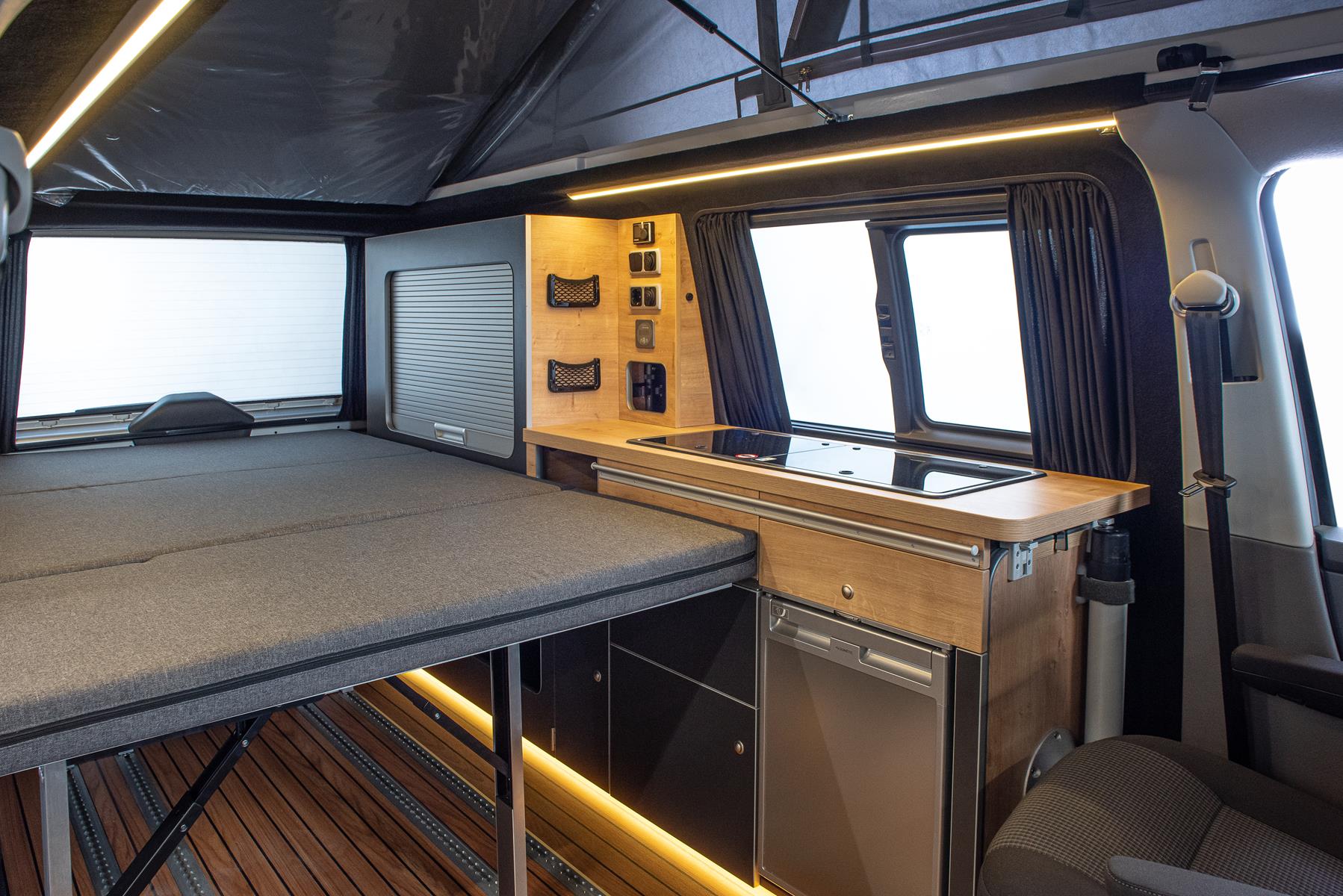 Since I have been involved in the design process of our cars from the very beginning of the company's operation, I recognized a few elements that did not fit the puzzle. The sleeping roof was different from the one used in Wavecampers, and the color of the floor was also different. In the end, it turned out that it was not "our" motorhome. In terms of furniture, the differences concerned really small details. It was a clear indication that someone had accurately reproduced our solutions in their product. I was immediately reminded of incidents when someone thoroughly "scored" our cars, whether in dealer showrooms or at fairs. These suspicious activities turned out to be perhaps not entirely accidental.
What did you feel after analyzing these materials in more detail? What was on your mind?
I was very disgusted and felt uncomfortable. I and my team devoted many years to designing and getting to the point where we are now as a company. It cost me a lot of sacrifices, trial and error to build a brand and something that works well. After all, it wasn't like we hit the jackpot right away when designing the first pattern of furniture for a motorhome. There were many concepts, and each of them was more or less successful on the market until we came to the current solution, which is our showcase and the culmination of our several years of work. It's sad that after many years of work and effort, someone comes along who takes it all and just copies it. Fortunately, we are prepared for such situations. We cooperate with specialized law firms (I emphasize and I have deliberately used the plural here) that represent us, and it was immediately clear to us in that situation that we had to act. Failure to react could embolden the entity copying our ideas and confirm some people in the mistaken belief that they can feel unpunished.
What were your next steps?
The first step taken together with the law firm was a letter requesting the cessation of the identified practices infringing our intellectual property rights. We showed that we are the authors of these solutions and we proved our rights to industrial furniture designs. In addition to industrial designs, it should be emphasized that the protection of copyrights was also at stake in this situation - in our opinion, clearly infringed in this case. The evidence was also accompanied by documents confirming our priority in the form of archival photo materials from our website, as well as videos published on YouTube with a specific date. After some time, we received a response from the law firm representing the entrepreneur to whom we sent the above-mentioned request. The authors did not understand what we meant, they emphasized that nothing of the sort had happened. At this point, a second law firm that serves us, specializing in, among others, in intellectual property rights. I will not go into detail here about the next steps taken, because it was a complicated process based on a tailor-made strategy. The exchange of letters ended in court. As part of securing the claim, the motorhomes manufactured and equipped with the disputed furniture structures were prohibited from offering and placing on the market and could be seized by a court bailiff. In our case, it was not possible to lead to this activity, because the mentioned motorhomes were previously sold. It is important, however, that potential victims in such situations are entitled to such a possibility under the law. Assuming the average value of a motorhome, e.g. 300,000. zlotys, it can be assumed that with three vehicles "frozen" by the bailiff, the company would lose operational capabilities reaching the equivalent of almost a million zlotys. The mere vision of such a scenario can act as a deterrent. Finally, in our case, we waited for the date of the hearing to be set. Due to the lengthiness of such proceedings, we decided to give everyone a chance to settle the dispute amicably.
This is very interesting, especially considering the "gravity" of the allegations. How did these settlement talks go? What was the behavior and attitude of the defendant company?
Settlement talks were held online. The opposing party, even at this stage, seemed to be blissfully unaware of the seriousness of our allegations. Appropriate support and the argumentation presented by the law firm representing us were effective and eventually the problem was noticed. Taking into account the nerves, time and money involved, and the uncertainty about the final, no one wanted to go through the process. For us, the best possible option was to settle this the gentleman's way and achieve an admission of guilt/repentance from the other party. Above all, however, we wanted to put an end to a practice detrimental to our interests and good name.
Ultimately, the company stated that neither it nor its affiliates would produce this type of furniture for motorhomes similar to ours and agreed to publish an apology visible on our website. In addition, the opposing party undertook to bear the costs associated with the involvement of our law firm. These turned out to be quite a lot, as the whole thing lasted over a year. The additional interest we agreed on and which was paid by the opposing party went to the charity I indicated - the foundation and treatment of a seriously ill boy from my neighborhood. The provisions of the settlement concluded by the parties were finally approved by the court.
To conclude, how would you summarize this experience? What conclusions has this led you as a company to?
Our experience can and should be a lesson for all companies and people involved in the creative and design process. Intellectual property, including industrial designs and trademarks, should be protected using available legal tools. As you can see, this is an effective way to deal with situations such as the one described above. Failure to protect our solutions would have prevented us from successfully pursuing claims, but fortunately, it ended up quite differently. In addition to legal safeguards, it is worth sensitizing especially companies from our industry to collect documentation and materials showing solutions and evidence for their design and implementation. If we believe in the product and its success, we should not skimp on the legal protection of ideas and the effects of our work, even if it involves expenses of several thousand EUR. Of course, each determination whether a possible infringement of intellectual property rights was intentional or unintentional depends on the assessment of a given case. Certainly, however, it is worth having a weapon in reserve that will not leave us defenseless in the event of the worst scenario
Karol - thank you very much for the interview. We wish that situations such as the one described today would be as little as possible, and preferably not at all. Develop and continue to make the streets of Europe roam as many motorhomes as possible with proprietary solutions from Wavecamper. For our readers, let this interview be a mine of knowledge and tips on how to protect the effects of your own work and avoid similar problems.
I feel best in the form of trade fairs and meetings with enthusiasts. Technical freak. In my life I have dismantled many motorhomes for the first time. Fan of large vehicles, mountain biking and traveling without weight and financial restrictions. At CampRest, I am responsible for all publications on automotive topics.
Enjoyed reading this article? Share it!