Gadgets that neighbors at the campsite will envy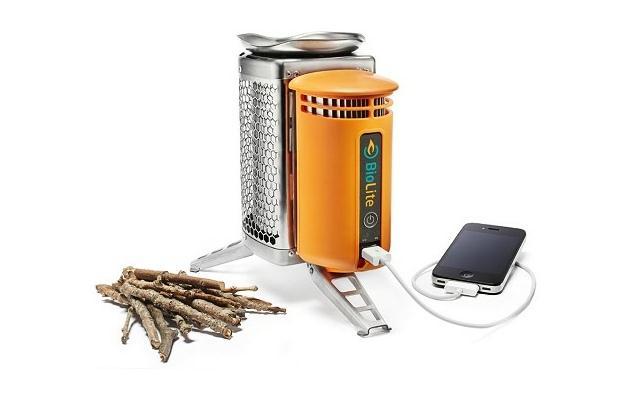 Camping conditions can be a real challenge for producers of various gadgets that are to make life easier for us in the field. We looked at a few of them.
When writing about ingenious camping and camping gadgets, we cannot ignore the BioLite Camp Stove stove. The brilliance of this invention is that it does not need gas or any other conventional fuel. Instead, a few dry sticks or cones are enough, and a barbecue kindling will come in handy.
Charge the phone with fire
Camp Stove is a stove that allows you to heat food in a very efficient (and effective) way, while producing little smoke. Thanks to the fan (before the first use, you need to charge its battery), the fire is properly inflated, generating as much heat as possible. As a result, half a liter of water can be heated in about 2 minutes.
But Camp Stove makes something else possible - it converts the energy from the hearth into electricity! Thanks to the USB output, you can connect your phone to the cauldron to charge it. You can also connect, for example, an electric lamp.
Camp Stove costs $ 130 and so far is not offered in Poland. However, the device can be purchased at US online stores.
Audio refrigerator
A popular manufacturer of caravanning equipment also decided to surprise. An audio refrigerator has been added to the Waeco brand offer. The CoolFun MB 40 model is a portable refrigerator that is used not only for cooling drinks and snacks. A connector for connecting an MP3 player is built into its cover.
The manufacturer argues that the solution used allows for high-quality sound and, importantly, it tolerates various weather conditions well. Cables and an MP3 player can be placed in a separate plastic compartment, so that the connected device is not exposed to direct contact with the coolest elements.
The cost of such a refrigerator is approximately PLN 1,100.
Foldable bottle
If we want to move away from the camping site and go hiking, we probably won't want to carry heavy and bulky water bottles. However, there are also other possibilities.
You can choose a collapsible container, which after emptying it can be folded into an accordion, or opt for a special Vapur bottle. Such a bottle can be folded or crushed , thanks to which it will not take up unnecessary space. The attached carabiner allows you to attach it to a backpack. After returning from camping, the bottle can be washed in the dishwasher.
A half-liter bottle costs PLN 39. Various colors and capacities are available.
Water filter
The water filter is a gadget for a real tough guy. Why? Thanks to it, you can drink water from any source without worrying about your health. Theoretically , you can drink water even from a puddle , of course, provided that you pass it through a filter such as the MSX Miniworks Ex. The filter removes, among others bacteria, amoebas, pesticides, and even discoloration and odors. It weighs less than half a kilogram and costs about PLN 400.
Sometimes it is better to get lost than to ask for directions too much. Aldous Huxley
Enjoyed reading this article? Share it!