How to plan a trip with a motorhome or caravan?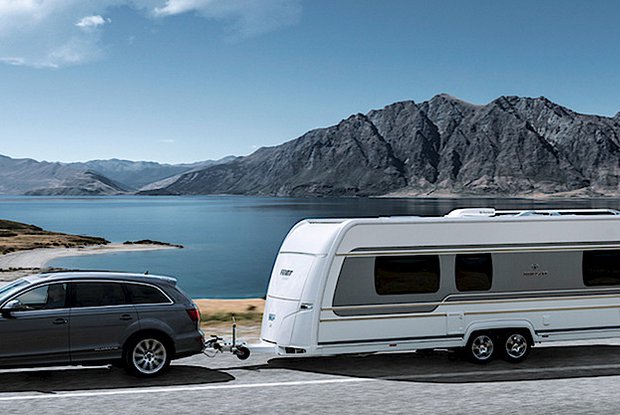 Winter is the perfect time to carry out all kinds of renovations, repairs and improvements to caravans and motorhomes. We will deal with all technical problems without any problems within a few months. Nevertheless, winter is also the perfect time to start planning and organizing your holiday travels. Many drivers wonder how to do this.
Of course - first of all, we should set the goal of this year's escapade. Paradoxically, this can be more difficult than the rest of the preparations. Only with a clearly chosen direction and distance , we should learn about the conditions prevailing on the campsite of our choice - access to water, bathroom, electricity . Thanks to this knowledge, we will be able to better match the equipment of the camper or caravan .
Supply
If we are going to a place where access to fresh water will be quite difficult, it is worth refilling all tanks before leaving - if we can, take additional ones with us. Similarly - when planning a stay on a well-stocked campsite, it makes no sense to additionally burden the caravan or motorhome with unnecessary ballast. We should also do the same when packing food that we take with us. When going to secluded regions of Poland or the world, it is better (just in case) to stock up on an adequate supply - remember to distribute the loads .
The early retrofitting of the motorhome and caravan with the most necessary kitchen accessories, tools or tourist equipment will bring considerable savings . In most cases, we can buy everything without problems on the spot, paying much more than normal. Especially car seats, umbrellas and gas cylinders can cost several times more at the peak of the holiday season. For this reason, even a few months before the planned departure, it pays to buy the missing accessories and refill gas cylinders.
Preparation / review
A trip of several hundred kilometers in an inoperative motorhome or trailer can very quickly destroy the entire holiday calendar. Failure of the engine, suspension or other mechanical components of the motorhome, as well as problems with on-board installations - all this can cause us considerable problems and difficulties. We will avoid this by carrying out a thorough inspection of all utility installations - gas, water and electricity - looking for leaks in the car body, and also by checking the condition of the engine .
Vacation travel plan
Before setting off, it is worth at least indicative of the route , it may turn out that we will find repair traffic jams . What's more - we should also choose places for possible stopping and refueling - not every gas station or inn has a parking lot that can accommodate a powerful camper or a long car + trailer combination.
When setting the schedule for a holiday trip with a motorhome or caravan, we must take into account many factors . To avoid unnecessary stress and delays, it is worth traveling at night - less traffic and the lack of city traffic jams will make it much easier for us to reach our destination. Let us remember about tolls for traveling on highways and other national roads and about the speed limits we are in.
I follow the latest trends in the automotive industry, not only in caravanning
Enjoyed reading this article? Share it!