How to prepare a car for spring - vehicle maintenance tips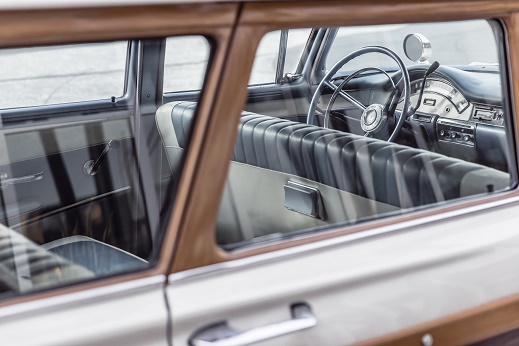 After the winter period, it is worth taking an interest in the condition of our vehicle. After a few frosty months, with the arrival of spring, it certainly requires a few important maintenance procedures that will allow for safe and comfortable operation.
Low temperatures, moisture, rainfall, snowfall or chemicals that are sprinkled on the roads - there are many factors that negatively affect the condition of our car during winter days. With the end of the difficult period for our vehicle, it is definitely worth taking care of it and subjecting the car to several maintenance treatments.
What exactly should we take care of?
Undoubtedly, in the first place, we should ensure that our vehicle is thoroughly washed . Salt and chemicals that are sprinkled on the surfaces are aggressive substances that accelerate the corrosion processes of metal parts of our car. They accumulate in the recesses of the body, especially in the chassis. For such reasons, we should thoroughly wash our car. A quick ride to an automatic car wash is not enough. You definitely need to take them to a manual car wash or do it yourself. However, it is recommended to have our vehicle serviced professionally, as washing the undercarriage may prove problematic. We will certainly be able to deal with the rest of the elements. It is enough to obtain a few necessary tools, such as a sponge for washing the body or appropriate preparations. An investment that we will certainly appreciate when washing the vehicle is a pressure washer. The cheapest device of this type ranges from 150 to 200 PLN.
A frequently neglected operating element is the cabin filter . It performs a very important function, namely purifies the air we breathe inside the vehicle, which is why keeping it in good condition is extremely important. It is a small investment that will not only improve air quality, but also improve our well-being while driving. After the winter period, the filter is often damp and dirty, which makes it a breeding ground for various bacteria and fungi that enter the car's cabin with the air, causing unpleasant odors and allergic reactions. A dirty filter contributes to the problem of fogging windows. The purchase of a filter is a small expense that will be appreciated not only by our car, but also by ourselves.
The next important step is drying the interior . In winter, there is moisture, which also gets inside our vehicle. If we do not have an insulated garage, it will be difficult to get rid of it, so with the arrival of spring it is good to spend a little more time drying the interior. If velor mats were found in our car during frosty days, it is recommended to replace them, as they are moisture carriers. When drying the car, we should wait for a warmer day to leave the car in the open air for a few hours. You can also invest in a moisture absorber, which will perfectly cope with its excess.
In addition to the above-mentioned activities, it is worth checking the operating condition, spending a few moments to distinguish the drainage channels from the pit and look at the wipers, the blades of which need to be replaced after intensive work on cold days.
The article was written in cooperation with www.twojserwishondy.pl
We have created the CampRest portal for people who value freedom and travel on their own.
Enjoyed reading this article? Share it!