How to protect yourself against theft at the festival?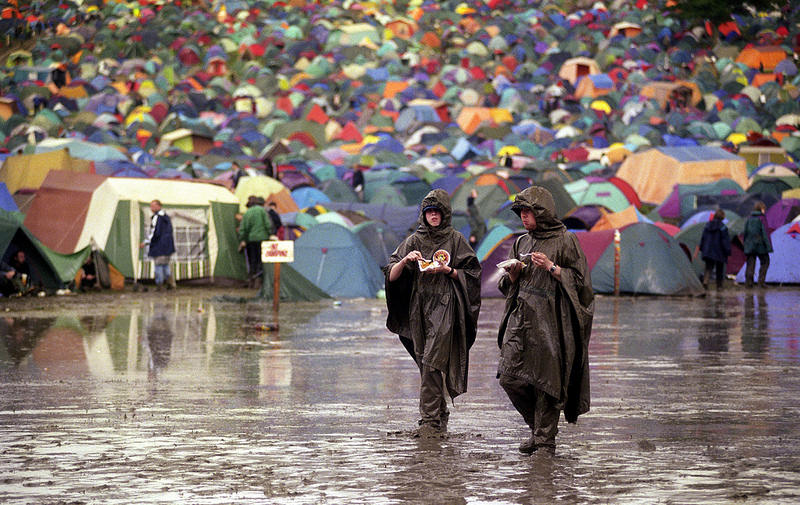 Summer is a time of high-profile festivals where you can have a great time, meet a lot of people and, unfortunately, sometimes get robbed. Is there any way to avoid this?
Sunrise has passed, the OFF Festival has passed, the dust has fallen after Woodstock, just like after Opener. There are still a few large events ahead of us, for which thousands of people from all over the country will come to tents. Crowds, a nice aura, evenings in front of the stage, and the days spent sleeping at night madness. There is an atmosphere of having fun together in the air - is there anything that might spoil it? Unfortunately yes. Even in the most positive crowd there will be at least one person who came to the festival to steal.
Forewarned is forearmed
It cannot be denied that several-day festivals are an opportunity to forget about the gray reality - whether under the influence of people, music, atmosphere or alcohol. However, it is worth keeping your head on your neck so that you do not have to worry about the necessity to prepare a set of new documents or the proverbial return home without shoes. Always carry money, ATM card, ID card or driving license with you!
First of all, it's best not to take valuables to the festival . It is certainly pleasant to show off an expensive camera, smartphone or other gadget to your friends, but if you really want to take it, let's carry it with you - or hide it in the car of trusted people. Do not let anyone think of "cleverly" camouflaging him in a pile of clothes in a tent or stuffing him under a sleeping mat. It's wiser to bury it right next to the herring.
Speaking of piles of clothes - a mess can save us from theft . Usually, the thief does not have much time to look at the items left in the tent. In a hurry, he grabs what he has at hand, usually a full backpack, and runs off to check its contents in a safe place. The scattered clothes are not as attractive to him as a stuffed bag that can hide something valuable.
Of course, the backpack itself may be the loot , especially if it looks expensive. Therefore, it is a good idea to pack your belongings in an old and battered bag. It may not be "trendy", but it is not tempting.
"Zdzisek! You are here?"
A typical way for thieves to check the area is to open the tent with a question if the owner is inside. If there is, you can withdraw your face and apologize for the mistake (as if you were looking for someone else). If there is none, you can look for it more precisely inside, between the backpacks. Ride your soul!
To avoid such situations, it is best to get to know your neighbors immediately upon arrival. They can intervene and make unexpected guests aware that their "friend" is definitely not in the tent. In return, we'll keep an eye on their stuff when they go out to play. We are finally at the festival.
A writer by profession, a passion of a cat. One day he will see what is behind the Urals - good to Vladivostok. So far, when he can, he enjoys the sun of the countries of southern Europe. And it's also fun;)
Enjoyed reading this article? Share it!