Hygiene when traveling by motorhome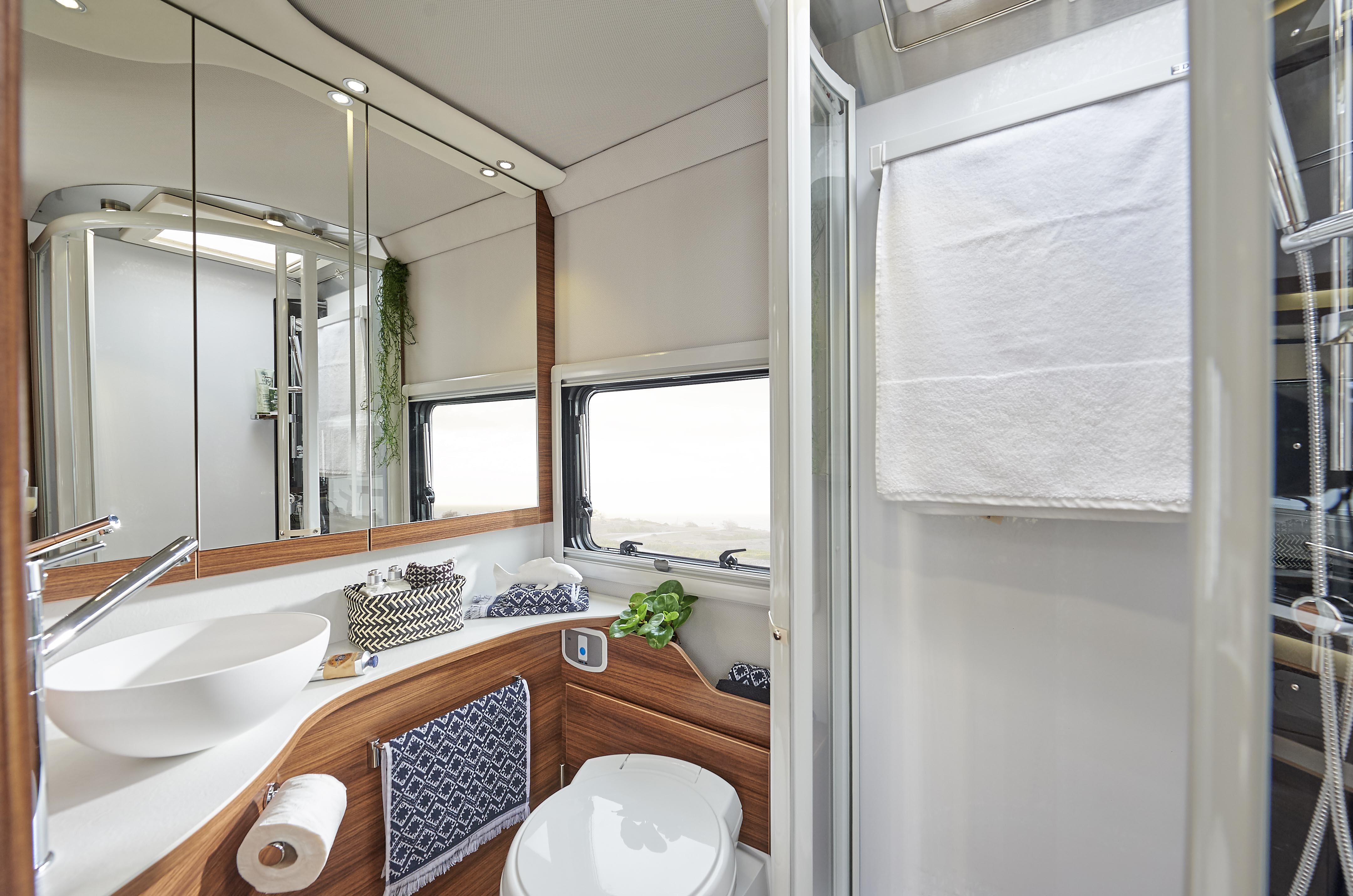 Each journey in a motorhome or caravan requires specific hygiene measures. Fortunately, modern motorhomes are called houses on wheels for a reason. Like traditional houses, they provide us with constant access to amenities such as a shower or a toilet. Some motorhomes and caravans have solutions installed in the set, others - require prior retrofitting of the vehicle before the trip. With a wide selection of camping accessories available in online stores, it has never been so easy to prepare your vehicle for even the longest journey. What equipment to invest in to enjoy the possibility of taking care of hygiene while traveling? We advise!
Access to the shower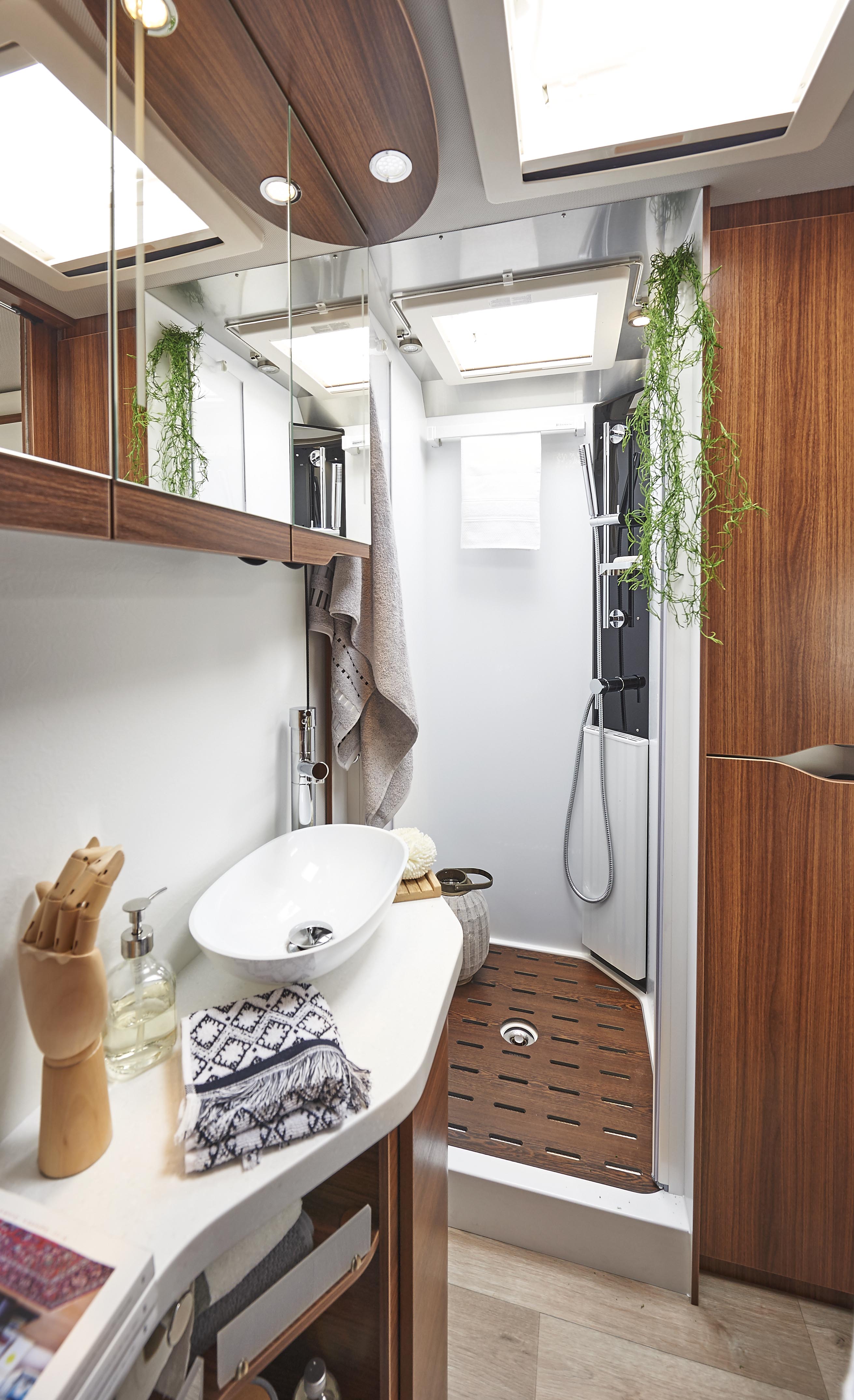 In terms of comfort, motorhomes are in no way inferior to hotels and other accommodation facilities where we spend our holidays. The best proof of this is the possibility of using the shower located in the motorhome or caravan. Especially on hot days in one of the hot countries in southern Europe, access to it may be a salvation for all travelers. Most motorhomes, including rental motorhomes , have a private bathroom with a built-in small paddling pool with drainage point. Despite the limited dimensions of vehicles and depending on the class, the showers used in them can be quite spacious and comfortable, which is best confirmed by the attached photos. A shower in a motorhome is primarily about comfort and privacy without the need to use shared bathrooms at the campsite. More and more motorhomes, especially new ones, are available with a larger, separate bathroom with shower, sink and toilet. Convenient solutions of this type can be found, for example, in the more expensive motorhomes from the Pacific Range series by Pilote or the LV series by Le Voyageur.
Use of the toilet
A dream vacation in a new or rented motorhome would not be fully comfortable without using the toilet. There is no shortage of dedicated solutions for motorhomes in the form of fixed and portable toilets on the market. The first of them are permanently installed in the motorhome, and their producers compete in designing better and better amenities, such as rotating shells or waste tanks equipped with wheels. Portable models are an alternative to built-in toilets. Their advantage is the ability to use the toilet almost anywhere. Smaller sizes, lower price and no need for complicated assembly make portable toilets very popular among caravanning enthusiasts. One of the most popular portable toilets is offered by Thetford brand, whose flagship products are Porta Potti Qube, and for more demanding customers - Porta Potti Excelence, with a built-in control panel and water level indicator.
Cleanliness in the motorhome
The ability to use the toilet is not only convenient, but also the need to keep it clean. For this purpose, it will be necessary to equip the motorhome or caravan with special liquids to eliminate gas build-up and dissolve toilet paper. When buying toilet paper in an online store with camping accessories, choose one made of easily dissolving cellulose.
We have been on the market since 2009 and we are constantly developing the sales segment of camping vehicles of brands such as Pilote, Bavaria or Le Voyageur. In addition, we offer service, purchase and rental of a motorhome and caravan. Many years of experience and extensive knowledge mean that we know the needs of the market and we know how to meet them.
Enjoyed reading this article? Share it!