"Nothing human ..." or cleaning toilets in motorhomes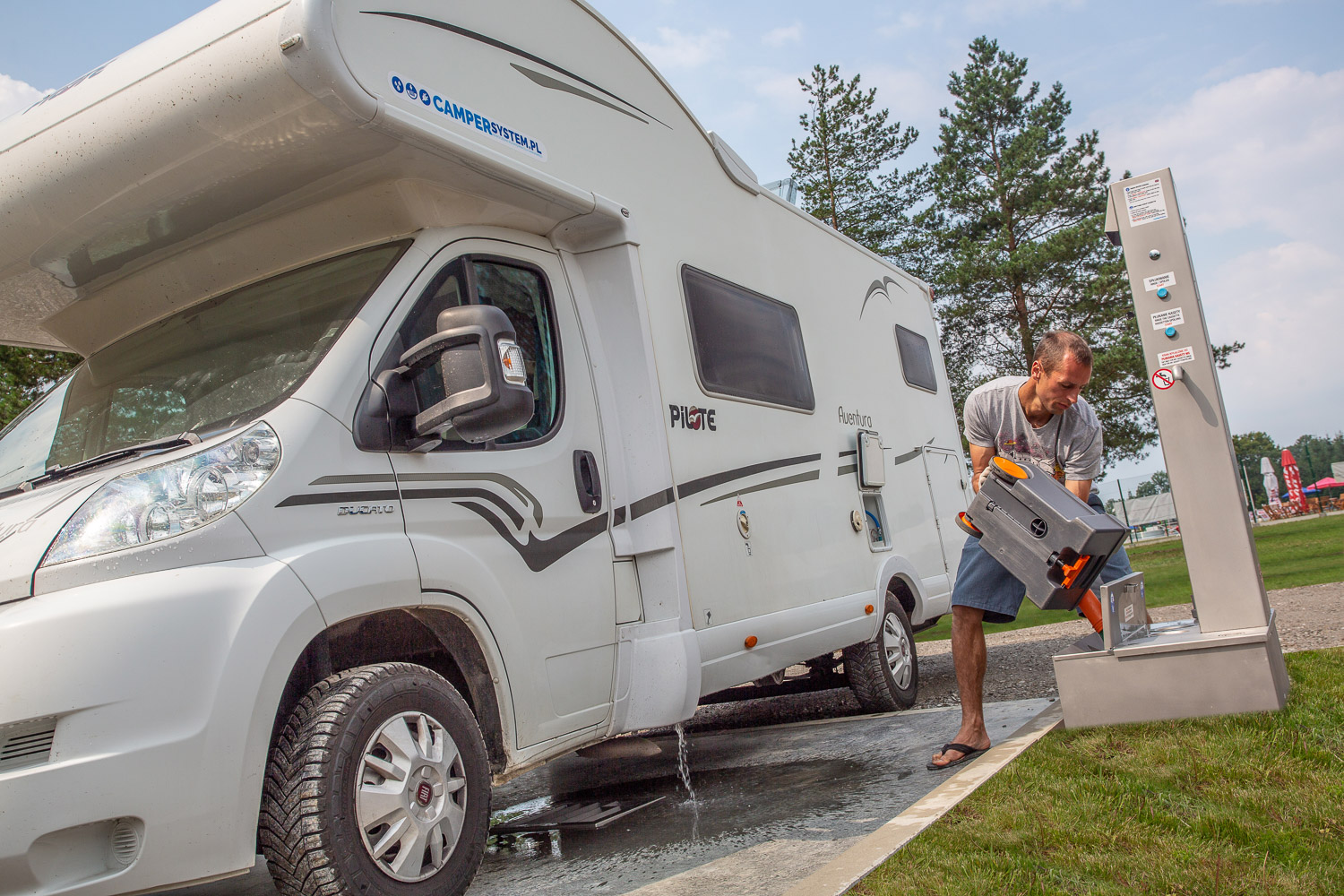 Every motorhome owner is familiar with the emptying of waste tanks. Theoretically, there is nothing to write home about - every campsite should have special places for it, and every caravanner should pour out the contents of his toilet there and nowhere else. However, theory is theory and life is life. Unfortunately, in the network there are many stories about neighbors pouring dirty water wherever it falls, which makes the stay at the campsite more attractive, especially in hot weather. We can assume (hope) that those who do so are doing it out of sheer ignorance.
Dirty water or gray water in a motorhome ...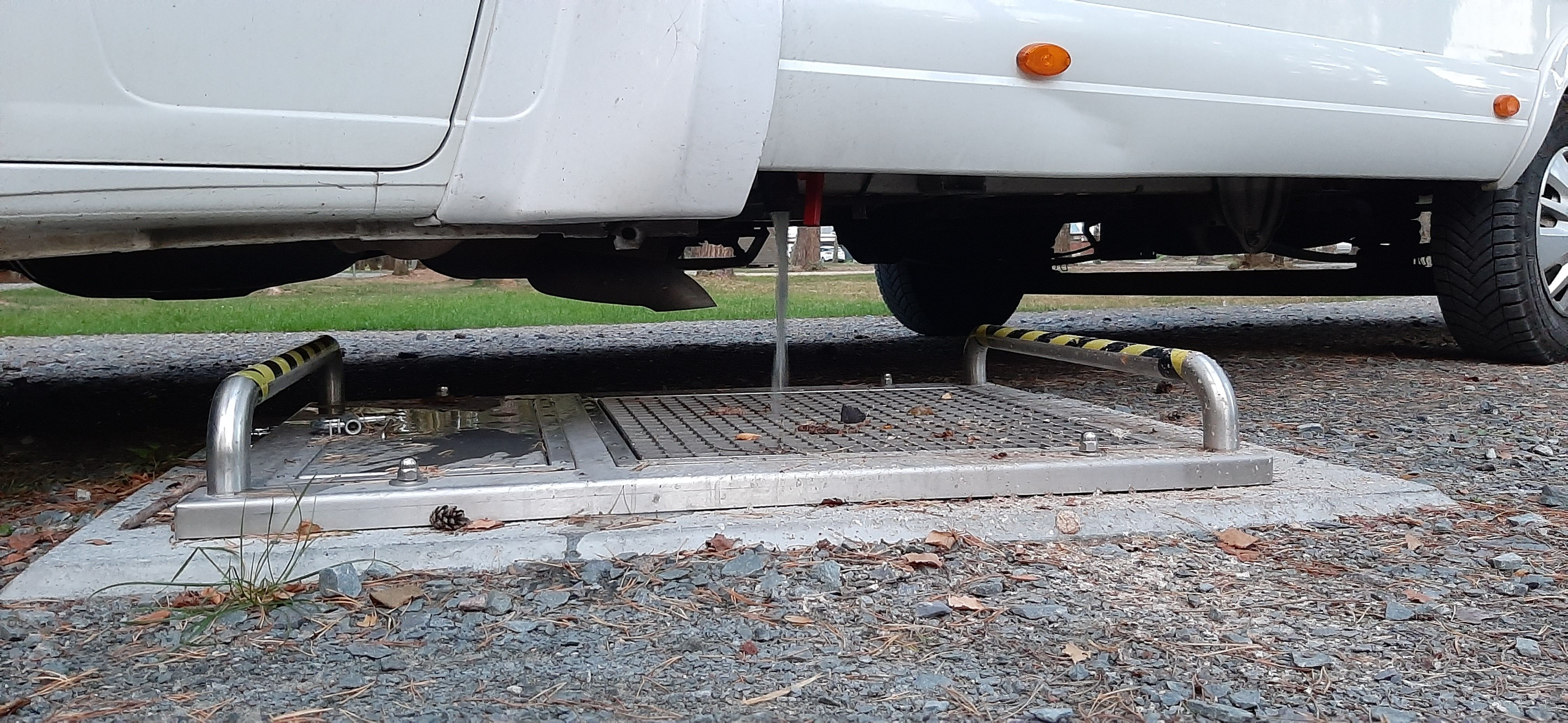 First of all, you should remember, and even learn that you pour all the waste into the places designated for it - not only faeces, but also gray water, i.e. after bathing or washing dishes. If we wash them in a motorhome, the water flows into a special tank and goes to the dirty water container. Only this container is emptied. If, on the other hand, we scrub the plates and cutlery outside the vehicle, we also get rid of the water in the designated place. Apart from the fact that every campsite (even one with one star) has to have dishwashing stations and it is best to visit them directly.
According to the act "On tourist services", places for draining dirty water and sewage as well as places for dumping waste should be clearly indicated and must not be located in sanitary blocks. In other words, you just need to look around to find a place where you can get rid of the waste, so nothing justifies pouring gray water discreetly near your trailer. Chemical toilets, i.e. a place for the sink of chemical toilets, should be in a separate place - there must be at least one in three- and four-star campsites.
If not at the campsite, where to empty the toilet?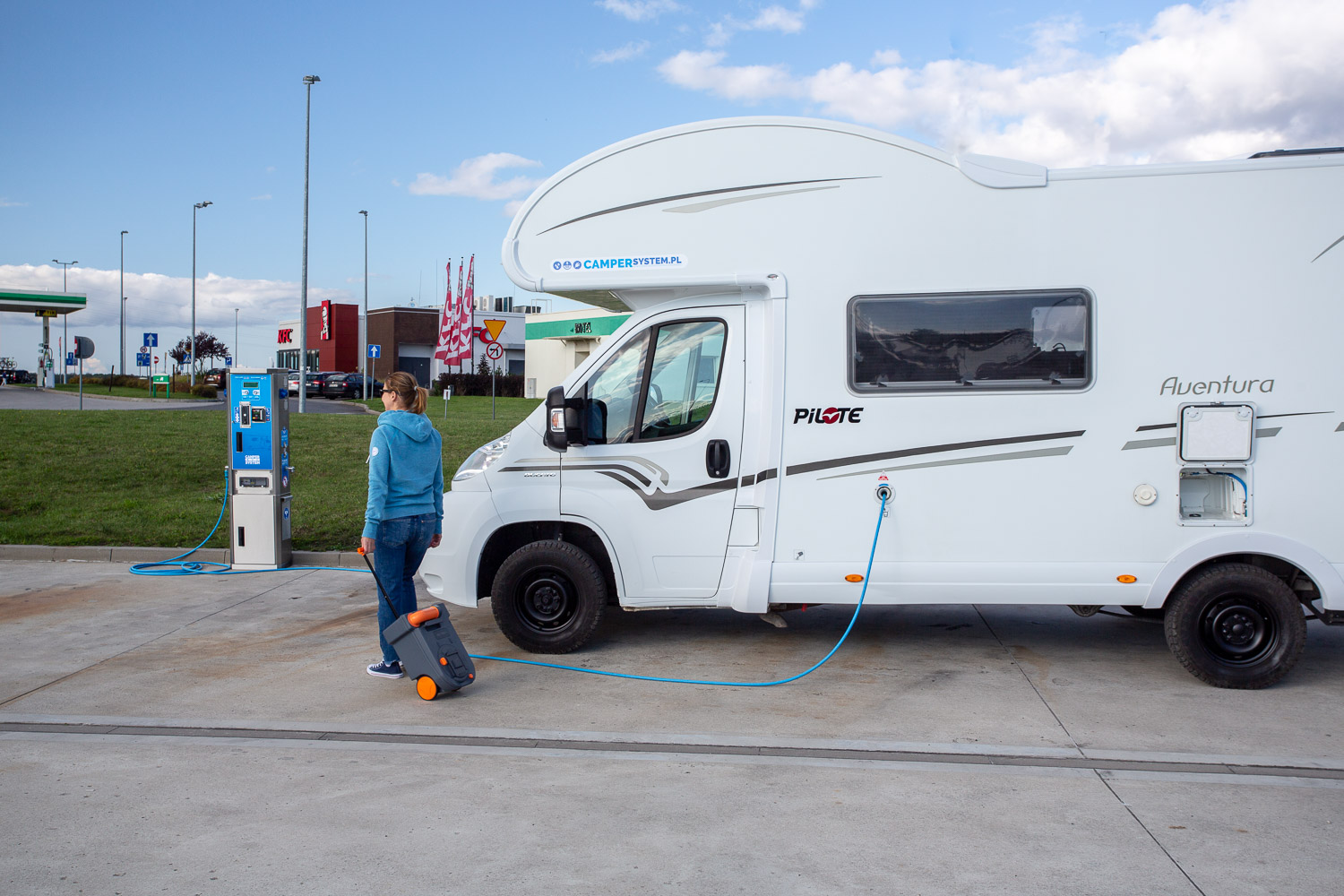 It is worth knowing that places where sewage can be discharged are located not only at campsites. They are also located at some gas stations and European parking spaces ( Stellplatz) . They can also be found more and more often in Poland. We will not get rid of waste everywhere for free - at some points there is a fee of several euros.
Depending on the camper model, we empty the tank by running over a special sewer grate, connect the pipe to the right place and drain the faeces to the grate, or remove the tank and take a trip to the catchment area. If we do not have this option (e.g. we are at a campsite without a catchment area or at a gas station), we can empty the container in the toilet.
Cleaning waste tanks can be quick, efficient and hassle-free - both for motorhome and caravan owners, as well as for their camping neighbors. It only requires a bit of knowledge, a bit more will, and a bit of culture.
In Poland, the producer of such solutions is CamperSystem.pl . See what the implementation of camper-service looks like in practice:
---
Do you want to know even more?



• Join our Facebook group -

Cool Camping


• Follow our profile on Facebook -

CampRestowy Facebook


• See how we travel as a family on Instagram. During our trips, it is here that we put the most reports from everyday life on the campground or in the camper -

CampRestowy Instagram


• See our YouTube videos, subscribe to our channel and give a thumbs up to the videos you like -

CampRestowy Youtube


• Visit our e-book store with ready camper routes -

www.GdzieKamperem.pl
A writer by profession, a passion of a cat. One day he will see what is behind the Urals - good to Vladivostok. So far, when he can, he enjoys the sun of the countries of southern Europe. And it's also fun;)
Enjoyed reading this article? Share it!