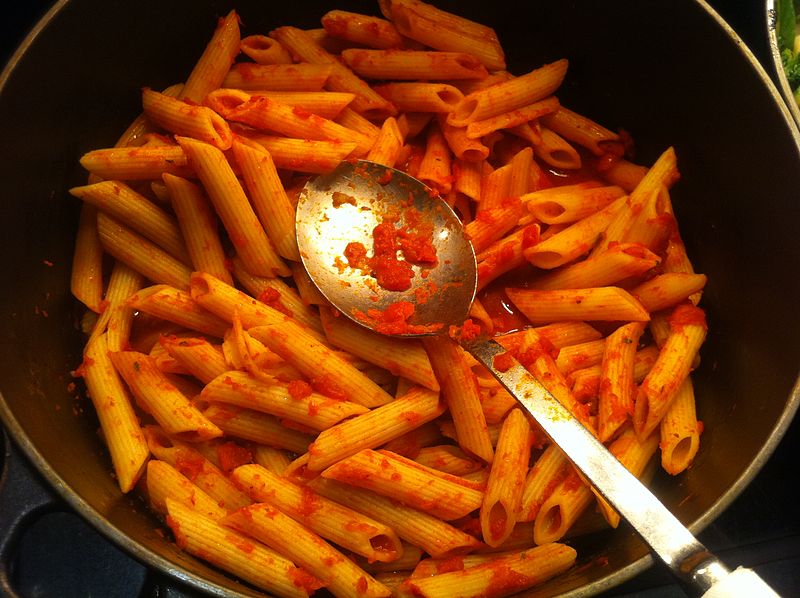 Fast, efficient, tasty at the campground
Quick and simple meals are very popular regardless of the season and place of preparation - whether in your own kitchen or on vacation at the campground. Meals prepared in a dozen or so minutes are eaten more willingly, the more tired us a day full of sightseeing and kilometers traveled or walked.
Coming up with "fast" dishes (not necessarily "fast food") seems very easy. Just reheated meals from a jar - stews, baked beans, aleo, al dente pasta quickly covered with some sauce. For this heaps of Chinese soups, jellies and puddings, and the menu is ready. However, when we are facing a 2-week or longer trip, such a kitchen can, literally and figuratively, overeat. So what can you come up with to make it tasty, fast and interesting?
Watched on forums
You can get to know a whole lot of culinary inspirations on various forums and websites devoted to tourism. Some are less, some are more healthy, some are painfully caloric, but can't you go crazy once a year? The calories gained can be burned quickly - after all, we are on vacation. Looking through the websites, you can easily see that the campsites, apart from goulash and risotto, are ruled by pasta dishes . This pasta can be prepared with absolutely anything, from a la bolognese sauce, through a vegetable mishmash, and ending with experiments with sauce prepared from melted cheese, azure cheese or feta. You can add tomatoes to such a dish, fry the pasta with egg or bacon, season it to taste with eg Provencal herbs… There are plenty of options.
Meat lovers will probably not give up on it in favor of cheese or vegetables, not to mention light meals made of salads (will there be a woman who has not heard the indignant at least once: "What am I a rabbit ?!"). Well-fried and well-seasoned, in combination with filling pasta, it will allow you to forget about freshly obtained - like the spoils of war - prints. It can be ground or cut into pieces, it can be crunchy or infused with sauce or wine (gourmet version), but it will give you strength even after the busiest day.
Pasta reigns supreme, but sometimes it can be dethroned and turned into rice or couscous . The aforementioned porridge itself can act as a wholesome meal - just pour hot water over it. This is a good idea for a really hungry person who doesn't want to wait for a meal a second longer than necessary.
Thrown on the grate
Dishes associated with camping are not only those prepared on a gas or electric stove. It is also delicious, aromatic grilled dishes . In addition to classic sausages sprinkled with herbs and other spices, stuffed vegetables and fresh fish can land on the grill. Wrapped in foil, lightly salted and seasoned, or sprinkled with a bit of butter ... lick your fingers!
And any more unusual ideas ? On the web you can find a recipe for noodles from Chinese soups fried with vegetables and chicken, as well as a potato, sausage (or bacon) and onion casserole prepared in a samovar, seasoned with paprika and nutmeg. Caloric, but delicious. There is no shortage of inspiration for campers, so you can learn something new from them every time. And who knows, maybe the dish you have watched will come to our kitchen for good?
A writer by profession, a passion of a cat. One day he will see what is behind the Urals - good to Vladivostok. So far, when he can, he enjoys the sun of the countries of southern Europe. And it's also fun;)
Enjoyed reading this article? Share it!