Is it profitable to buy a damaged motorhome at an attractive price?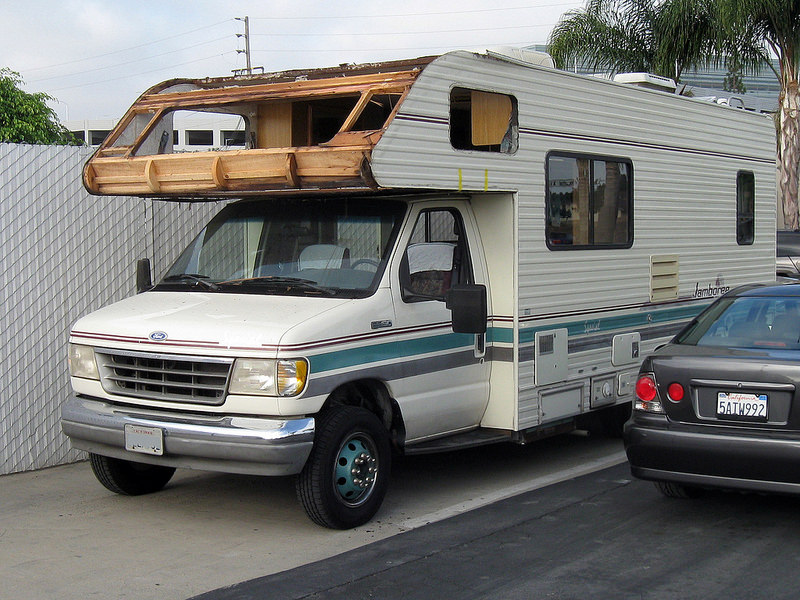 When trying to buy a motorhome, many of us start their search from the resources of the secondary market, not only in Poland. Brand new designs require a huge budget from the very beginning. In the case of used vehicles, the choice is also huge, with a bit of luck and perseverance, we will find a motorhome for every budget. Unfortunately - also in this group the prices turn out to be high. It would seem that with little funds at our disposal, we are doomed to use old copies.
Nothing could be more wrong - after all, the motorhome market is also full of price bargains. The problem is, however, the disadvantages of attractively priced copies - each of them is damaged in some way or visibly worn out. It is because of such defects that we can buy a relatively young vehicle very cheaply. The only question is whether it is worth risking the purchase to bring the motorhome to a working condition yourself.
Visual damage
When searching the auction portals for the aforementioned opportunities, we very often come across accident-damaged items . At the very beginning, let's reject motorhomes after serious accidents , key structural elements of the chassis and body may have been damaged. Then the repair will require a huge amount of specialist work , which will result in a large bill.
A much safer choice are campers after delicate bumps: dented sheet metal, broken lamps or broken body panels. Paradoxically, repairing sheet metal elements will be the least complicated and time-consuming. We can easily buy car body parts on the secondary market, saving a few hundred zlotys. What's more - the repair itself can be done by an ordinary car tinsmith .
A bit more work and commitment is required to repair damage to residential buildings. Before buying, it is worth consulting a specialist who will accurately determine the expected costs of restoration . Also, for the inspection of the motorhome, we should take a specialist with us , because we may not see important details ourselves, which will increase the costs of the entire operation.
Mechanical defects
On auction portals we can also find campers with seemingly very serious damages, mechanical failures . It would seem that in the event of such faults, the costs of resuscitation are likely to exceed the value of the entire vehicle . In fact, things are a bit different. If the purchase price is sufficiently low, we can safely buy a camper even with a damaged engine or gearbox . While resuscitation or general renovation will cost tens of thousands of zlotys , the replacement will be much cheaper. We can buy a used diesel engine from a popular delivery vehicle without problems for about PLN 1500-4000 (depending on the mileage and model), while for the replacement itself we will pay nearly PLN 1000 . In this case, it is not worth paying attention to the degree or type of engine failure, let's focus on the general technical condition of the remaining mechanics, construction and finishing.
At first glance, buying a damaged camper seems like a bad idea, meaning endless expenses and repair work. Of course, it does not make economic sense to buy a badly wrecked vehicle. Nevertheless, a motorhome after a minor accident or with a damaged engine may turn out to be a real bargain.
I follow the latest trends in the automotive industry, not only in caravanning
Enjoyed reading this article? Share it!