Motorhome rental - step by step guide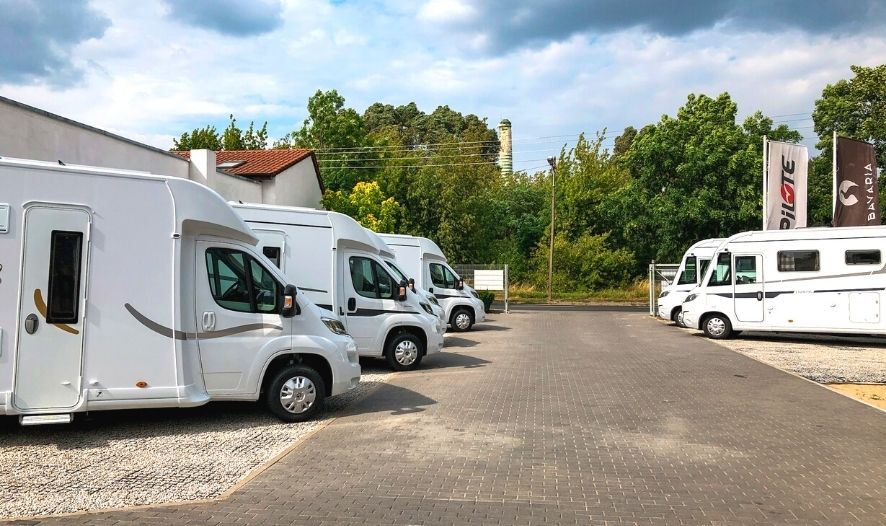 Deposit ? Advance? Mileage limits ? If you want to be sure that you haven't missed anything, read the notes below and ask before signing a motorhome vacation rental agreement . Also pay attention to its transparency. Read all parts of it carefully - especially those written in small print. If you have any doubts about its elements - ask the rental company.
Camper vintage. What should be the production year?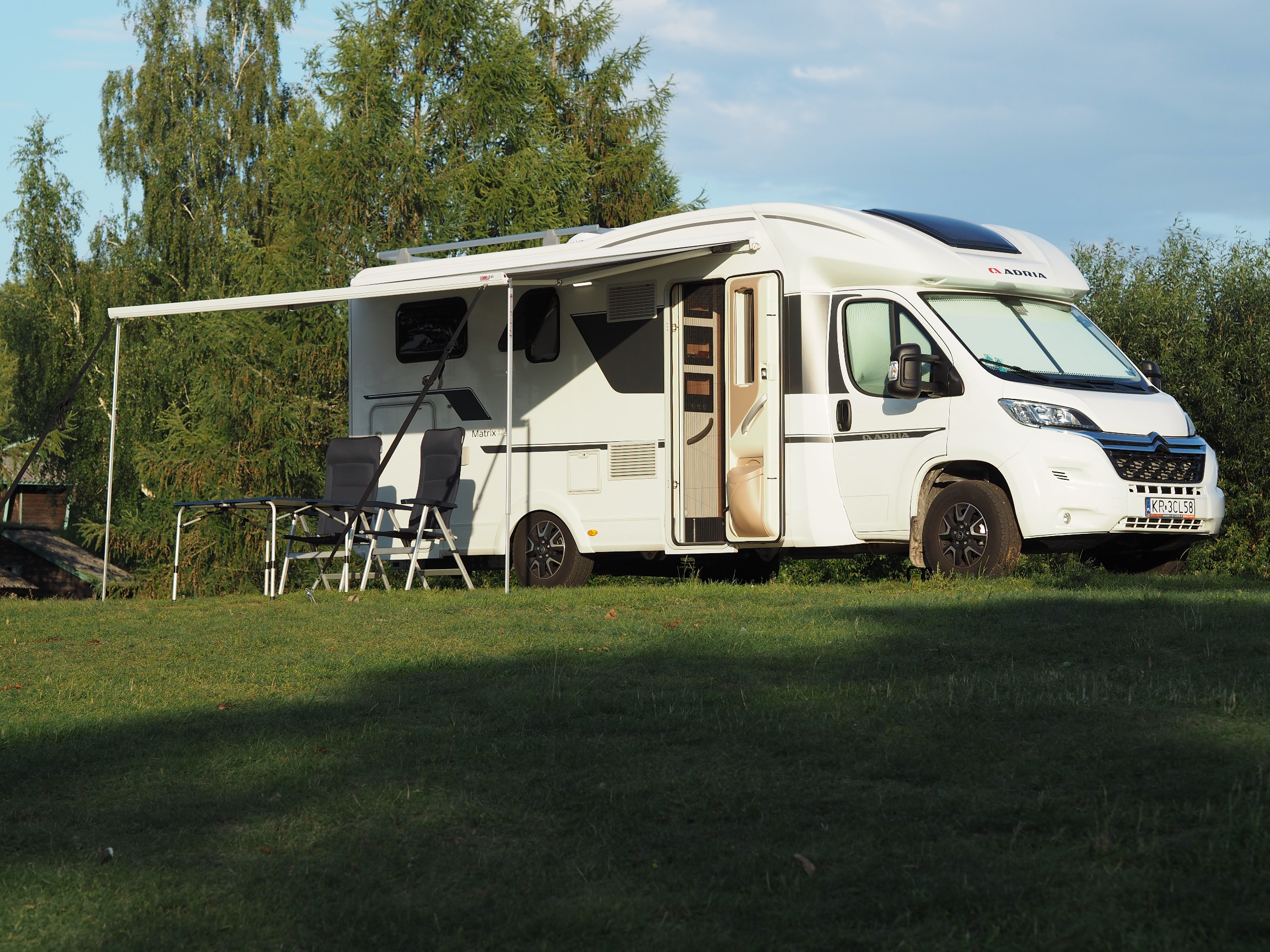 When looking for a motorhome for your vacation, look for a rental company that offers new cars with low mileage. Choose new campers or 2-3 years old at most. Nothing spoils the holiday as much as a broken car somewhere on the road. By the way, ask how the rental company solves such problems. Some large rentals even provide another camper in the event of a breakdown of the one you traveled with. Some rental companies guarantee quick repairs by their service technicians or provide payment cards to settle the costs of repairs on the road.
Type of motorhome heating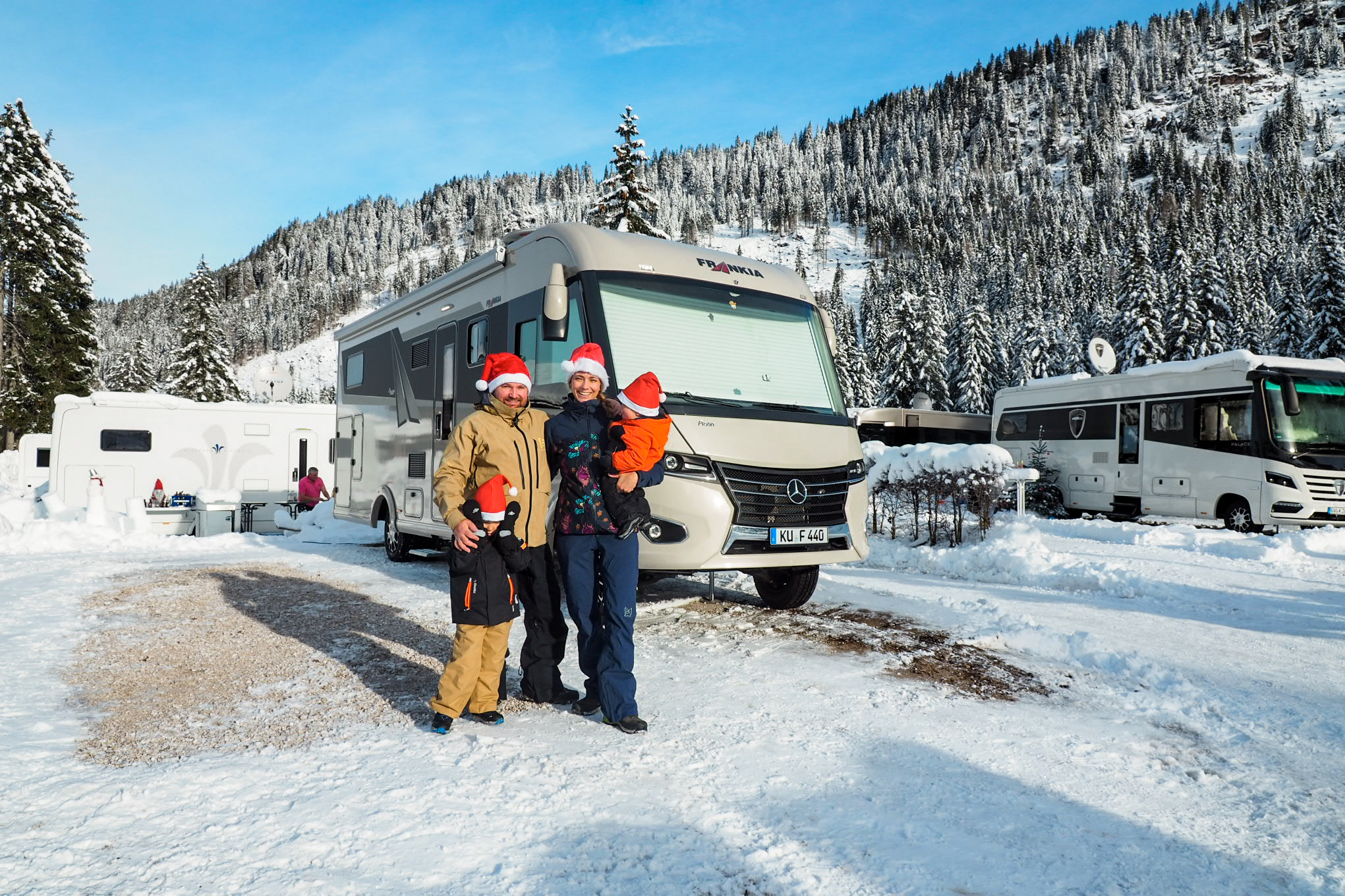 If the heating is gas, ask how many gas cylinders can be stored in the camper and whether that number of cylinders will be enough for your entire trip, especially during trips other than summer. Remember that even in spring or autumn, you may need to turn on the heating if, for example, you are going towards Scandinavia or any mountains.
If the heating is gas, ask if the k ampere has been equipped with Duo-Control that allows you to automatically change gas cylinders - you will avoid a situation where in the middle of the night you will have to leave the camper to manually reattach the cylinders.
How much does the camper actually weigh?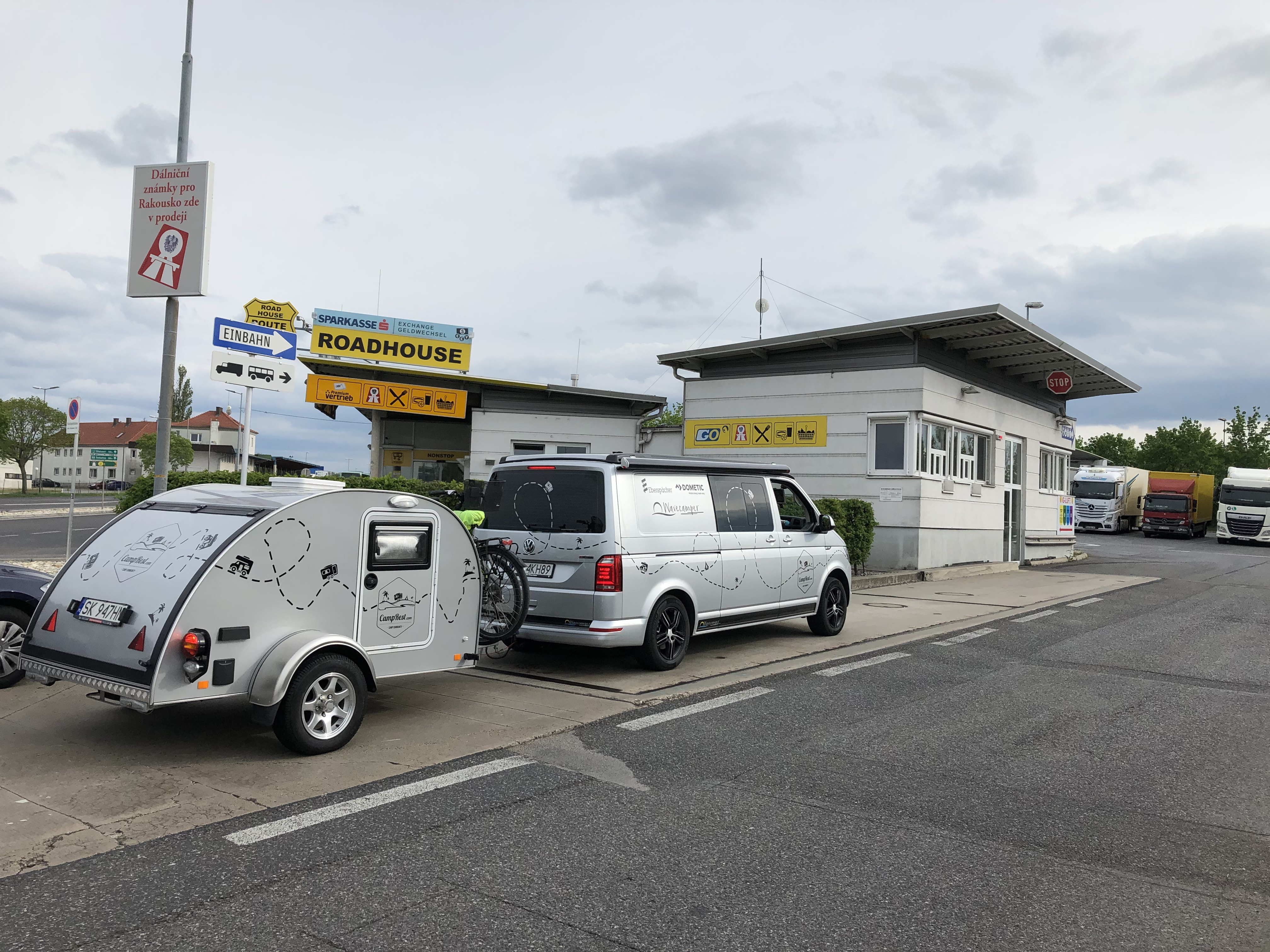 It is important to know what is the total weight of the motorhome with a full tank of fuel and water and what is its Gross Vehicle Weight (GVW). Thanks to this, you will know how much more you can pack kg of things. You can read more about it in our article: " Magic 3.5 tons of DMC and penalties for" overloading "the motorhome "
What is the capacity of the water tanks?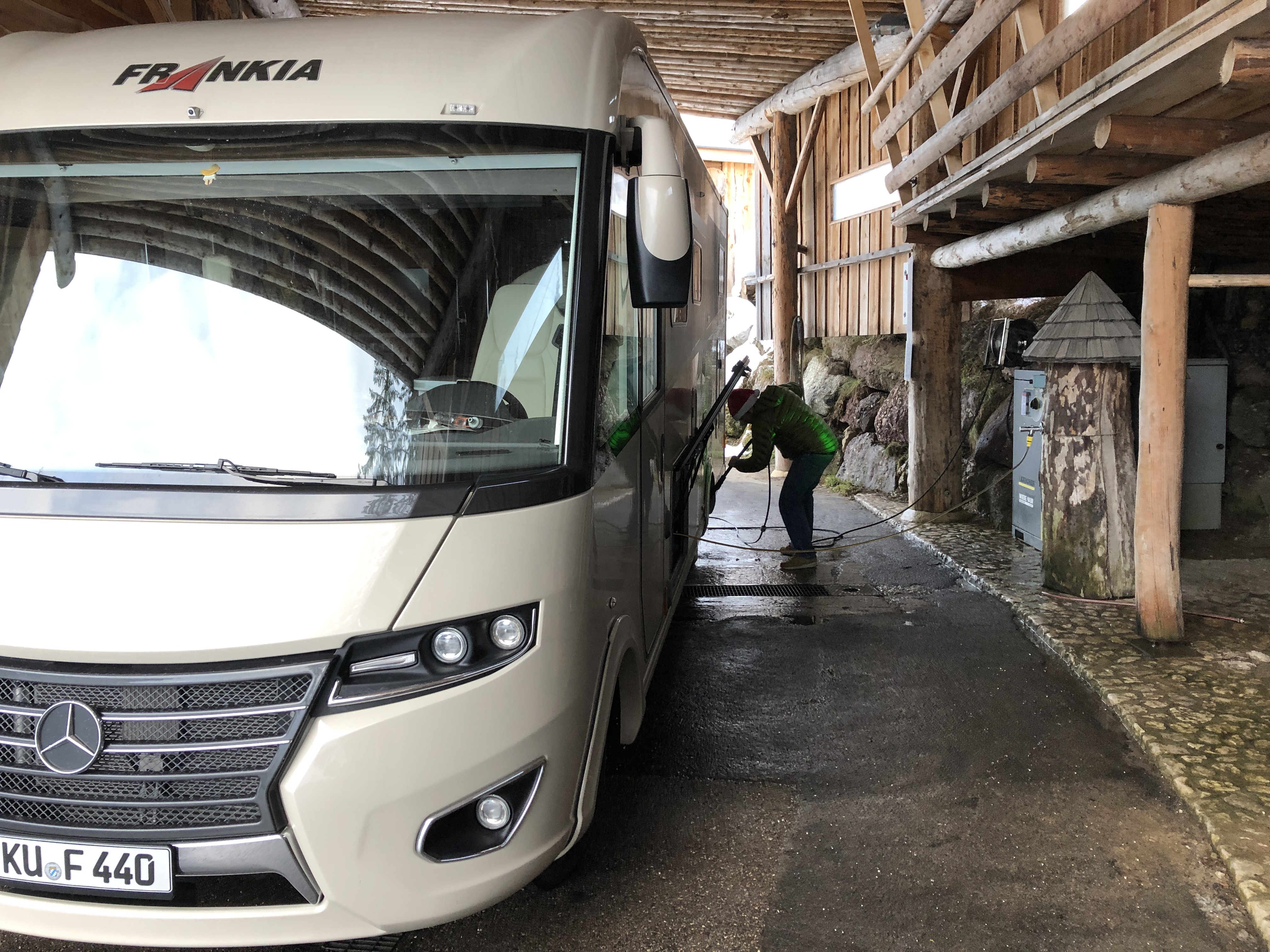 The capacity of the clean and dirty water tanks is especially important when you are going to spend the night in the wild to know how many days you have enough water. According to our experience, 150 liters of water should be enough for 2 people for about 2-3 days of economical use. Of course, this is not a rule and you can use all the water in one shower.
What is the total rental cost
Sometimes the rental price stated in the advertisement does not include additional costs, e.g. insurance or cleaning. Ask if the service / initial fee is included in the rental amount and what exactly is included in it. Find out how much is the down payment and when you need to pay the rest of the amount and how much is the deposit ?
What about insurance? Each camper is fully insured. The only things you can buy additionally are travel insurance and / or travel cancellation insurance. Ask if the insurance has any restrictions, e.g. the age of the driver or the countries in which it is valid. Also remember that if, for example, you are going to Dubrovnik and you will pass through Bosnia and Herzegovina, you will need a green card. Ask if the motorhome's insurance is complete or if it takes into account your partial own contribution in case of damage
Note: the motorhome is insured, but in the event of any damage your deposit (or part of it) will be forfeited. The deposit is to protect the loss of the insured's discounts and the damage is repaired in the first place.
What happens if your camper crashes and breaks down before your rental? It is easier for large rental companies to arrange a replacement car to take you on vacation. If the rental company from which you rent a motorhome has only 1 or 2 cars, ask what in this situation.
How long does it take to release a camper?
When renting a motorhome, you will be trained in all its operation. You will learn how to use the control panel to control the water pump, heating and power supply from the battery, how to fill the clean water tank, how to empty the dirty water tank, how to remove and empty the chemical toilet cassette, etc.
Take your time with the pickup, let yourself be trained and familiarize yourself with the camper before departure. The better you get to know all the elements of the motorhome on the square, the less often you will call the rental company for help and you will not waste time on it during the holidays. You won't even believe how many times we've heard from motorhome rental owners that their customers have poured fuel into the clean water tank while on vacation.
Find out when exactly it will be possible to pick up your camper. Remember that packing takes a long time. Plan for a minimum of half a day or even a full day for this. If you additionally rent a car in another city - also add time for commuting. On the day you pick up your camper and pack it for vacation - don't plan an extremely long route. If you leave the rental in the afternoon, assume that you will stop even several dozen km away for many different reasons: tired driver or sleeping or hungry children;)
Are there any additional accessories in the camper?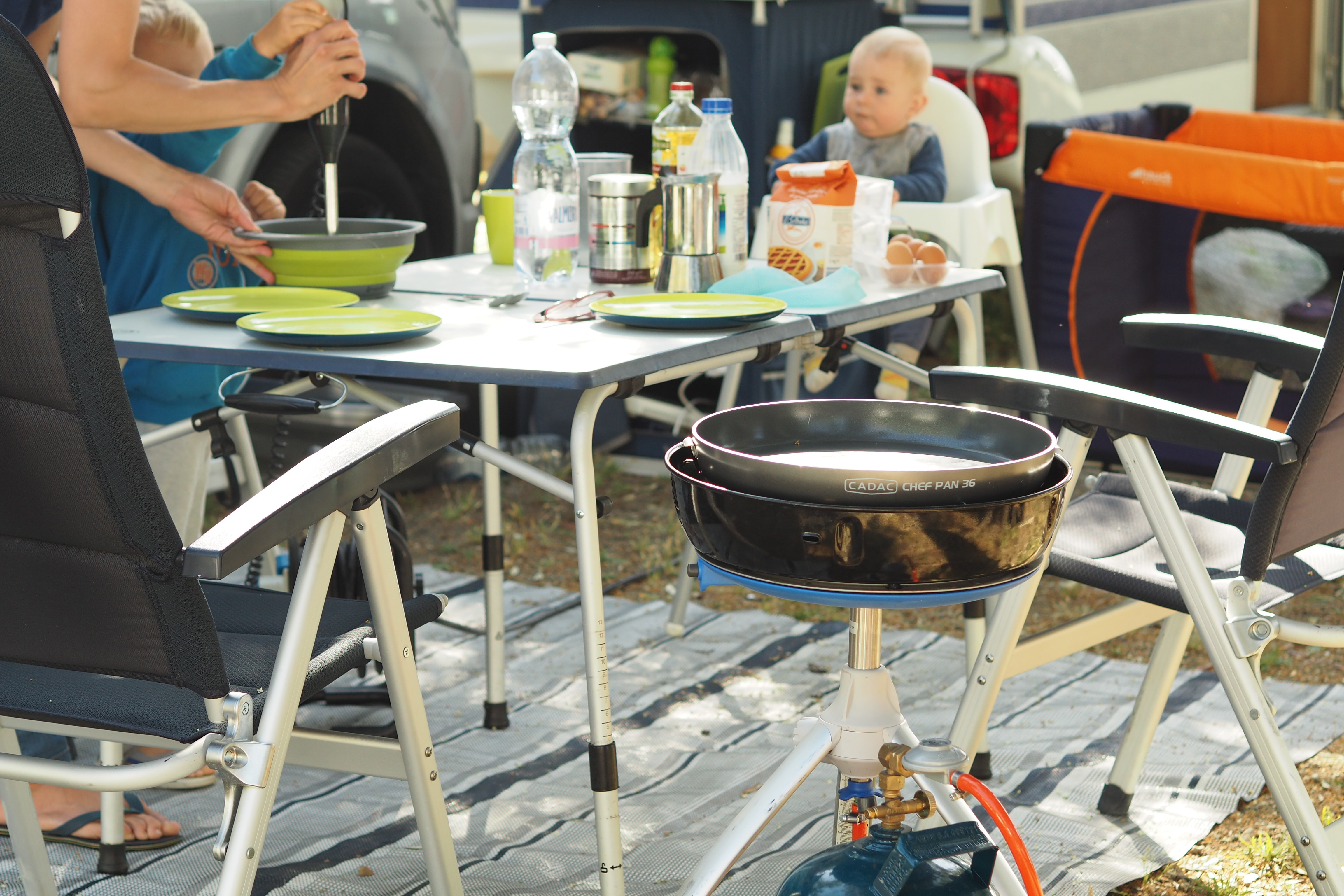 Ask the rental company if you will get the following equipment with the car: pots, dishes, cutlery, bedding, pillows, camping chairs (how many?), Table, grill, extension cord, power adapters, ramps, external floor etc. A very nice additional option is rear view camera. Unless you often drive large cars, this is an invaluable parking aid. Also inquire about the arrangement of the beds and seats for travel in the RV.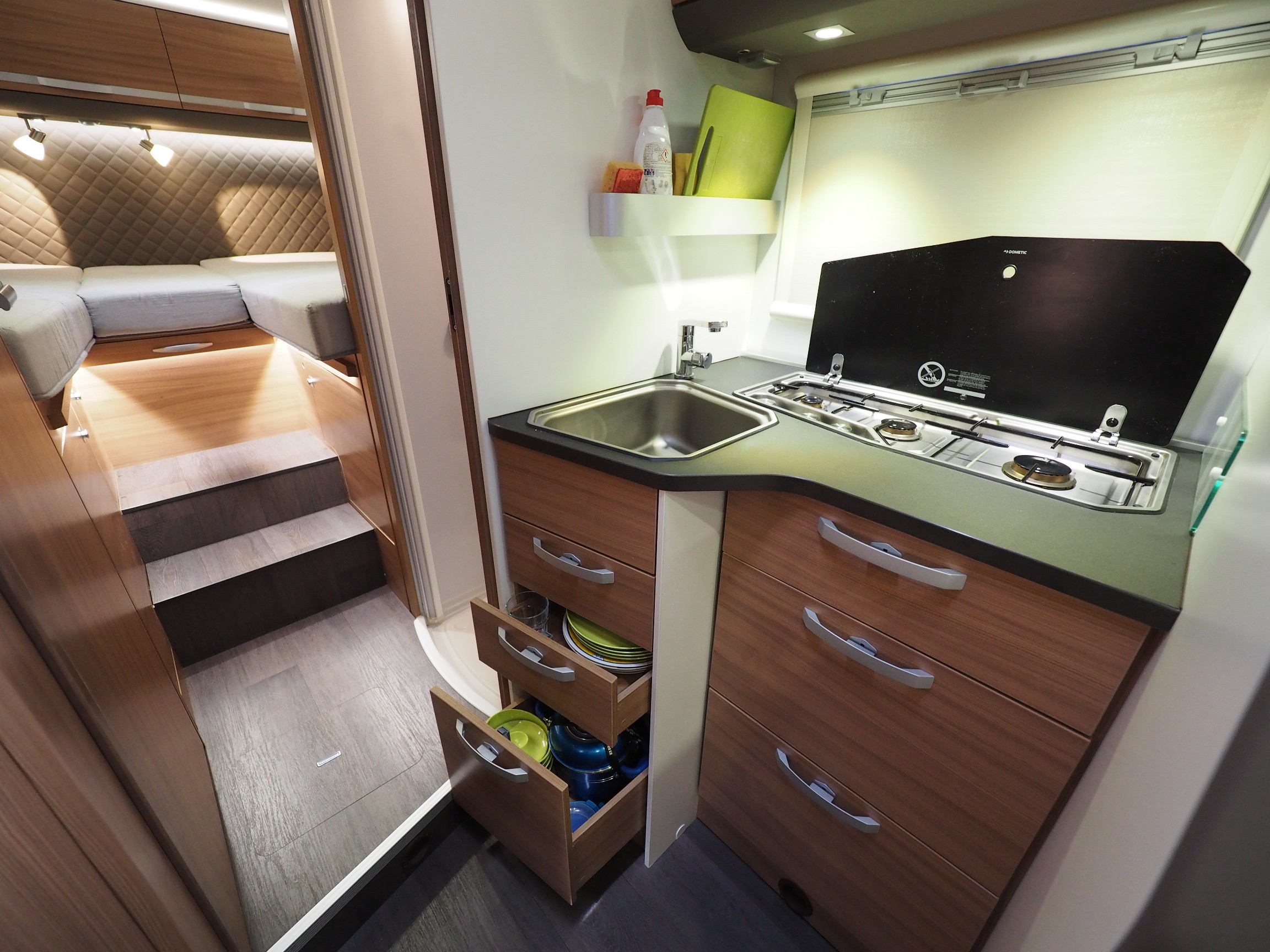 Ask how all passengers will travel and where they will sleep. Will it be possible to use the common space at the table while the bed is being unfolded?
Is the camper equipped with air conditioning and solar panels?
Motorhomes with air conditioning are especially in demand during hot months, especially if someone is going to the south of Europe. It is very difficult to create a draft in a motorhome. However, the lack of air conditioning means a few extra kilos that you can take with you on board :)
Ask if the motorhome has solar panels and how long can electricity last? This is a particularly useful convenience if you will be standing in places where electricity cannot be connected. By the way, ask if the camper has an inverter . If you do not take care of a 12V charger, e.g. for a laptop.
Will the camper have a bicycle rack?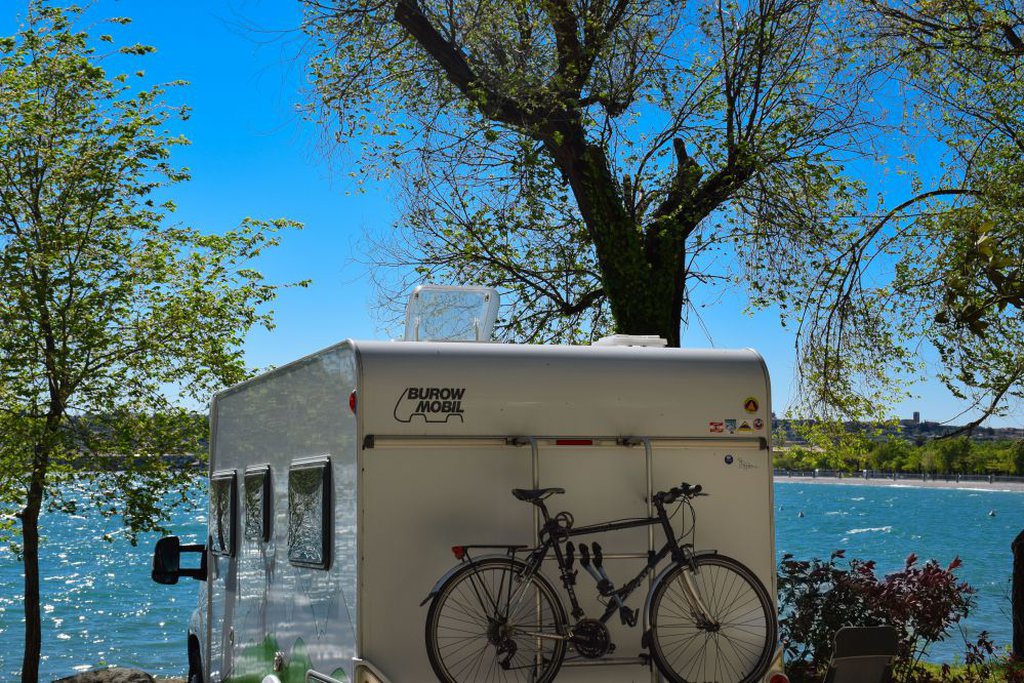 If you are looking for a motorhome that will have a bicycle rack, ask how many bikes will fit on it and whether a bike can fit into the camper's trunk .
What else to ask before you rent a motorhome?
Ask what exactly documents (apart from the driving license) you need to have with you in the event of a border control, police control, road collision or breakdown.
What is car burning like? This will allow you to plan your holiday budget more precisely and plan your camper route . It is known - the larger the motorhome, the greater the fuel consumption. If you rent a camper over 3.5 tons , ask about additional costs related to traveling in Poland and abroad. Also ask if the rental company imposes a mileage limit on the lessee and whether there is a fee for each additional kilometer.
Can I take my dog to the camper ? Most rentals allow you to take your pet with you on vacation, but ask if there are any additional fees associated with it, e.g. for cleaning.
"Your first camper trip" guide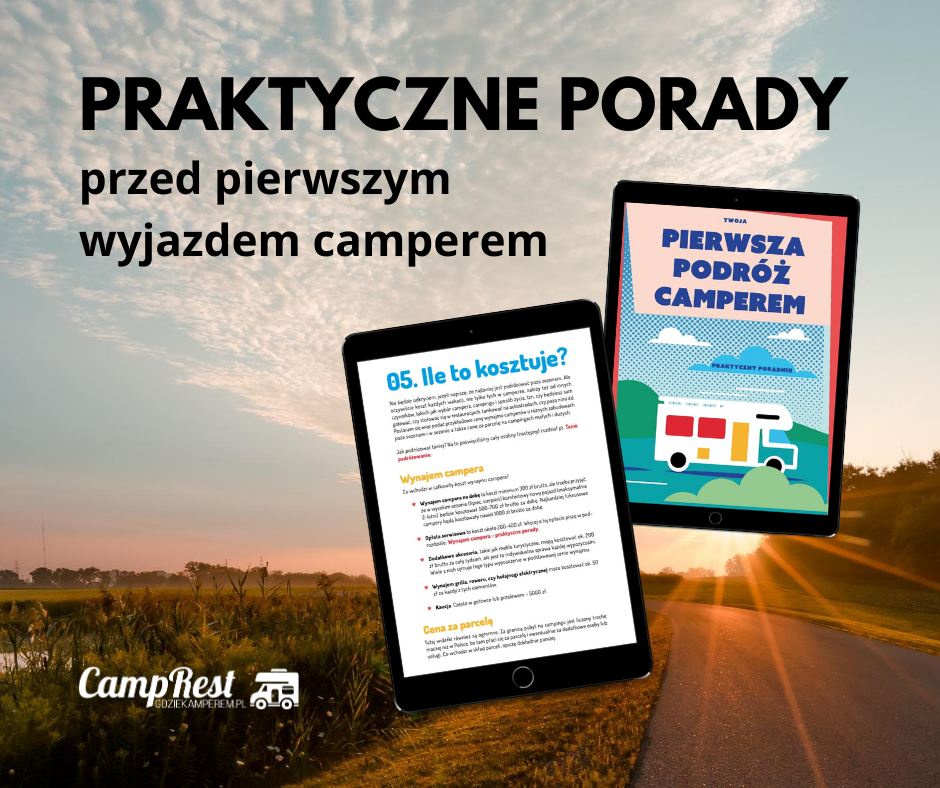 All tips in this article come from our " Your First Camper Trip " guide, available in pdf format in our online store. In addition to information about what to ask at the rental office before the first camper trip, the e-book contains advice on how to plan a trip with a camper, where to sleep, what to do in the camper when going to a camping or other parking place, as well as checklists to help you pack into the camper . You will also learn how to plan your trip on the example of a route, and if you are looking for ready-made solutions, you can always add e-books with ready-made camper routes to your cart.
We have prepared a discount code especially for you, thanks to which you can buy the guide for PLN 20 cheaper (enter GUIDE20 in the basket). Try to add other e-books to your cart and see the price of the entire cart drop!
---
Do you want to know even more?



• Join our Facebook group -

Cool Camping


• Follow our Facebook profile -

CampRestowy Facebook


• See how we travel as a family on Instagram. During our trips, it is here that we put the most reports from everyday life on the campground or in the camper -

CampRestowy Instagram


• See our YouTube videos, subscribe to our channel and give a thumbs up to the videos you like -

CampRestowy Youtube
We have created the CampRest portal for people who value freedom and travel on their own.
Enjoyed reading this article? Share it!