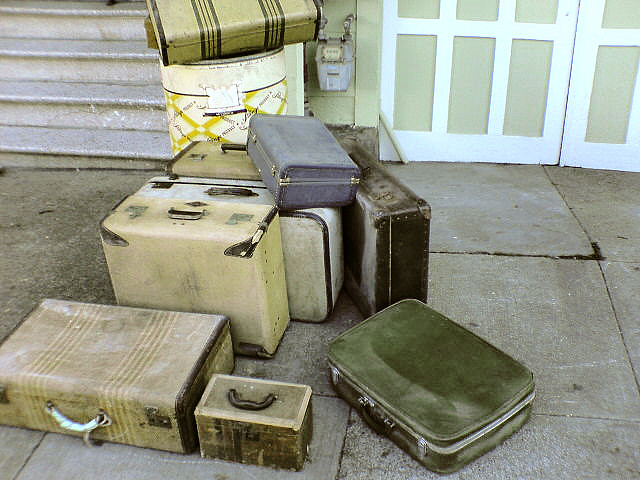 Motorhome owners don't have to worry about not being able to take more things on vacation. However, the situation is different for those who are planning a camping trip or are left with packing into a suitcase. There is always not enough space for stuffing all the necessary things, which usually causes our backpack to burst at the seams, crackle disturbingly and we are terrified by the very thought of taking anything out of it. So maybe some clever female tricks will be helpful?
There are legends about the capacity of women's handbags. We will find there not only a toiletry bag, keys or perfume, but also a set of wrenches or a jar of pickled cucumbers (documented fact). How do women do that from the depths of their little handbags they can get so many things - and still carry it all? These questions will probably remain rhetorical forever.
Use a small space
At the beginning, you can use a trick that allows you to safely transport your jewelry. We only need a drinking straw - after threading necklaces, bracelets and rings on it, just close the circle. Another idea is to carry your shoes in disposable protective caps. Light sandals, flip-flops or ballerinas stored in such a cap do not stain clothes, nor are they packed in a plastic bag. More built-up footwear (e.g. sneakers) will accommodate several pairs of socks, which will allow for additional free space.
It would seem that clothes should be arranged neatly in a backpack or suitcase, in neatly arranged rows. Meanwhile, we will save more space when we roll them into rolls. Surprisingly, they will not be so crumpled either.
Ready sets - saving space and time
If we go with children, it will be a good idea to pack ready-made sets of clothes in plastic bags. These can be ordinary bags or even frozen food packages. The most important thing is that we will not have to think about what to prepare for the child on a given day - we will simply take the previously prepared set from the backpack.
Cosmetics that we take with us on vacation usually take up a lot of space. We can turn them into miniatures, which we can easily use during our stay at the campsite, we can also get a set of free samples at any pharmacy or drugstore.
Finally, an ingenious way to protect your cosmetics from accidental spills. For this we need a piece of cling film - we wrap it around the bottle thread and put on the cap. Voila!
A writer by profession, a passion of a cat. One day he will see what is behind the Urals - good to Vladivostok. So far, when he can, he enjoys the sun of the countries of southern Europe. And it's also fun;)
Enjoyed reading this article? Share it!