What criteria should I use when looking for a car to tow a trailer?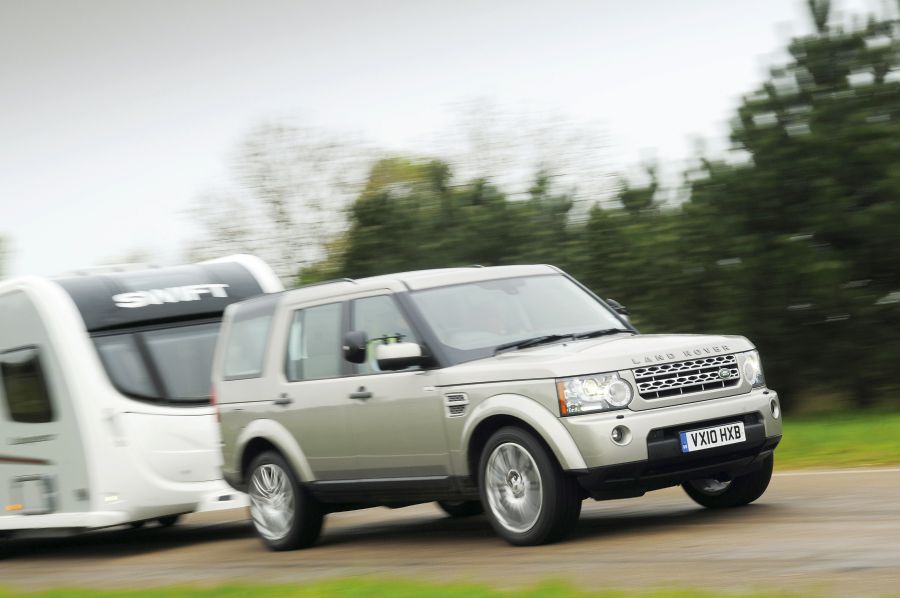 Every year, active leisure is becoming more popular not only in the rich countries of Western Europe. Poles are also convinced of the undeniable charms and advantages of caravanning, buying more and more motorhomes and caravans. A very wide market offer helps in the implementation of holiday plans, practically everyone will find a mobile home on two or four wheels for their pocket.
The very selection of a new or used trailer is quite a challenge for the buyer, and this is only half of the dilemmas. When looking for a trailer, few people care about its curb weight, the number of axles - the most important thing is its technical condition and interior equipment. In this way, we omit a very important issue - what will we tow it with.
Every day tug
If you plan to tow a caravan in a car that we use to commute to school or work every day, let's check what load our vehicle can bear before buying it. Otherwise, we can wait for a ticket during a routine roadside inspection and damage the car's mechanics .
A tug at an attractive price?
Of course, owners of expensive SUVs and off-road vehicles do not have any problems with matching the car's tractive capacity to the weight of the trailer. A solid structure adapted to withstand high overloads, a durable traction system and, above all , powerful engines - all this means that vehicles such as Toyota Land Cruser, Nissan Patrol or Land Rover Discovery easily tow even the heaviest trailers.
When looking for a budget tug, apart from the technical data entered in the registration document, we should take into account other criteria. Undoubtedly, the power and torque generated by the drive unit will be a great help for us - the higher these values are, the easier it is to overcome hills or other obstacles on the road. Moving off with a heavy set always requires a lot of effort from a towing car, so it is worth considering cars with off-road aspirations . Their drive system is designed to deal with high overloads as standard - thus reducing the risk of burning the clutch when starting off.
A big advantage of the car that we want to use for towing will be, contrary to appearances, a simple automatic gearbox . The mechanics (or electronics) controlling its operation will ensure the optimal selection of gears in all driving conditions. Thanks to it, even relatively weak cars can cope.
Passenger car with a hook
Not every caravanning enthusiast will decide to buy an off-road car with a solid construction, most drivers will stay with ordinary passenger cars. In their case, we have to take care of the accident-free past (the condition of the key structural elements of the body is very important) and the choice of the appropriate drive unit. It goes without saying that the towbar must be mounted securely. Relatively long gear ratios in passenger vehicles make it difficult to start with a heavy trailer - the situation is saved by high torque. For this reason, we should reach for copies equipped with diesel engines , as well as strong gasoline variants .
Choosing the perfect tug for little money is no easy task. When deciding on an off-road vehicle, we must take into account significant fuel consumption and high prices of consumables. In the case of a passenger car, the life of the clutch may be a problem.
I follow the latest trends in the automotive industry, not only in caravanning
Enjoyed reading this article? Share it!