What should you take on a camping trip?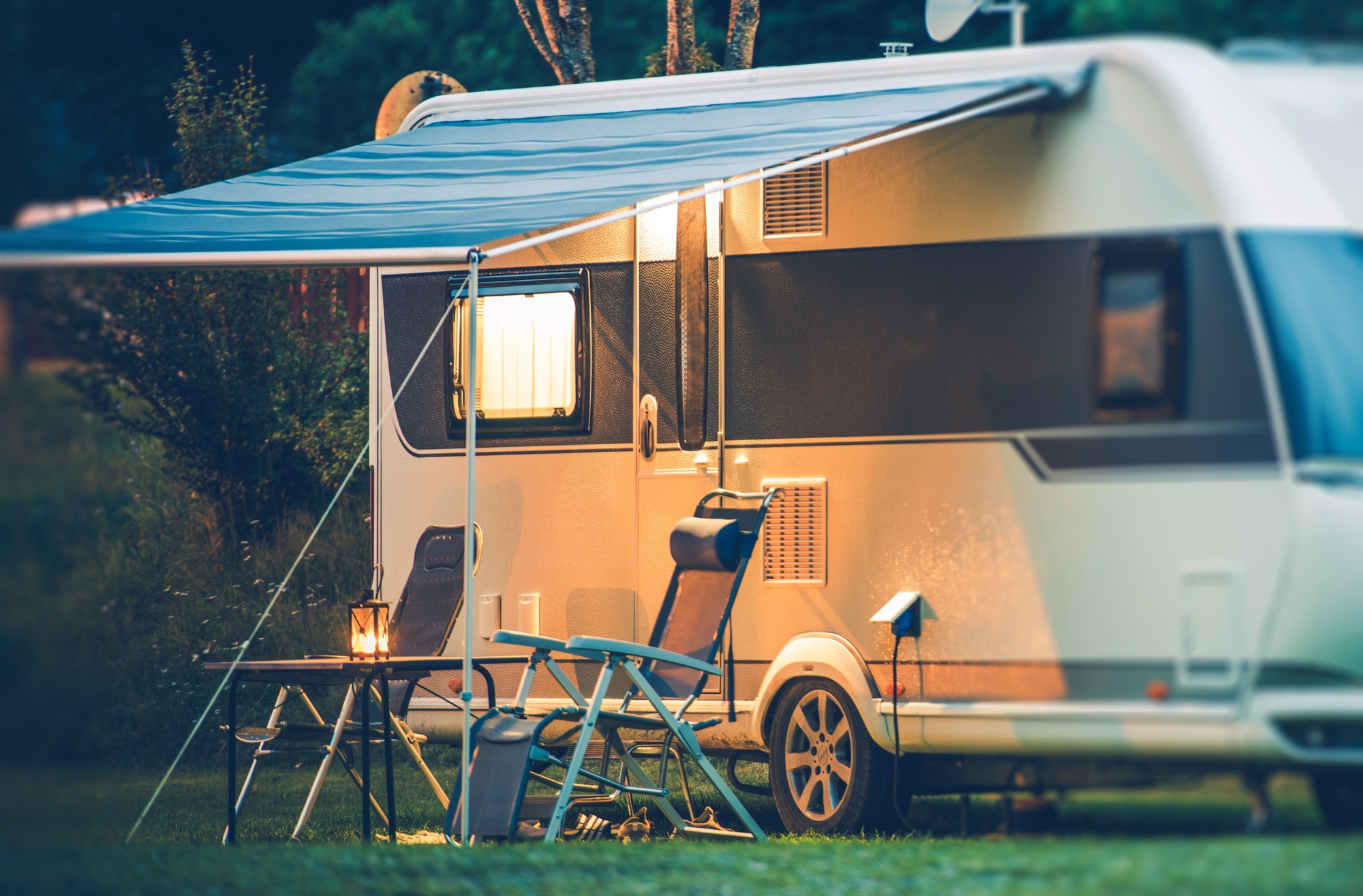 Fashionable caravanning is a fantastic way to relax, but it requires special preparation. Check out the list of camping essentials and a few items that are good to have in your inventory.
A camping holiday for lovers of independence and freedom
If you dream of resting in the bosom of nature, spending as much time as possible outdoors, drinking coffee in the morning and drinking wine in the evening outdoors, mobility and independence, a camping holiday will be a great idea. Packing for this kind of trip, however, requires a slightly different equipment than when you go to a hotel or accommodation. At the same time, you must not let yourself be trapped by the mind that thinks that you can take most of the apartment when driving with a caravan or motorhome. The amount of space available for storage is very limited, and it is not difficult for many vehicles to exceed their maximum permissible weight. What should be in your luggage to be able to enjoy the charms of this type of rest without any obstacles? What is necessary and what gadgets can make life easier?
A list of must-have items for camping
Whether you plan to stay in a motorhome, caravan, tent or caravan, certain items will always come in handy. The most important thing is:
shoes and clothes for all weather - on warm days, shorts, T-shirts with short sleeves will certainly work, and comfortable summer dresses for women. Remember, however, that the weather in Poland does not always spoil vacationers. Take warm sweaters, fleece. Rain jackets and hiking boots will come in handy;
sleeping bags ;
foam pad - even if you don't need it to sleep, it will allow you to comfortably sit by the fire, lie down in the open air, regardless of the condition of the ground. If sleeping in a tent, consider a self-inflating mat, a tourist mattress or a camp bed;
pillow - classic or inflatable;
flashlight and spare batteries - a headlamp with the option of red light, which is not as irritating as white, will work best;
powerbank - thanks to it you can always recharge your phone, tablet, unless of course you plan to cut yourself off from electronics and the outside world. Ideally, your power bank will be charged by solar energy;
microfiber towels - they not only dry very quickly, do not accumulate moisture, but also take up little space;
first aid kit - an absolute must have! The first-aid kit should include a dressing kit, a thermometer, as well as basic medicines, painkillers and antipyretics, stomach drops, something for a sore throat, cough, gel for contusions, etc.;
tourist backpack - useful for hiking;
tourist stove - if you don't have it in the motorhome, it will allow you to prepare a hot meal without having to visit bars and restaurants. Lunch or dinner in a quiet place, in the bosom of nature, always tastes good, even if it's just a jar of baked beans;
tourist fridge - the ability to store groceries in cool conditions makes it easier to be independent and visit stores less often;
tourist dishes - plastic, silicone or metal cups, mess tins, cutlery;
chemicals and cosmetics - remember about preparations that protect against mosquitoes and ticks, as well as sun cream with a high SPF filter;
drinking water - it's always good to have a few cans on hand.
Gadgets to make your camping holiday more enjoyable
There are items on the market that you can do without, but their popularity is growing. Among them are:
hammock with a set of straps - an absolute hit not only at the campsite, but also when hiking on a mountain trail or in any forest. A break in a hammock will allow you to rest your muscles and soothe your senses. More and more people decide to spend the night in a hammock ;
tourist shower and tourist toilet - some people use them even on camping sites, where the cleanliness of sanitary facilities leaves much to be desired;
folding chairs and a table - they do not take up much space, and allow you to comfortably rest or eat a meal;
inflatable sofa - lazy bag is a quickly inflated sofa, on which you will surely take a nap more than once;
board games - board and card games are great entertainment not only for children. They will perfectly diversify evenings and rainy days.
Most questions and doubts arise naturally during the first trip. Each subsequent one is much easier, and its organization takes less and less time.
We have created the CampRest portal for people who value freedom and travel on their own.
Enjoyed reading this article? Share it!