Ultimatron - LiFEPO4 batteries for motorhomes and trailers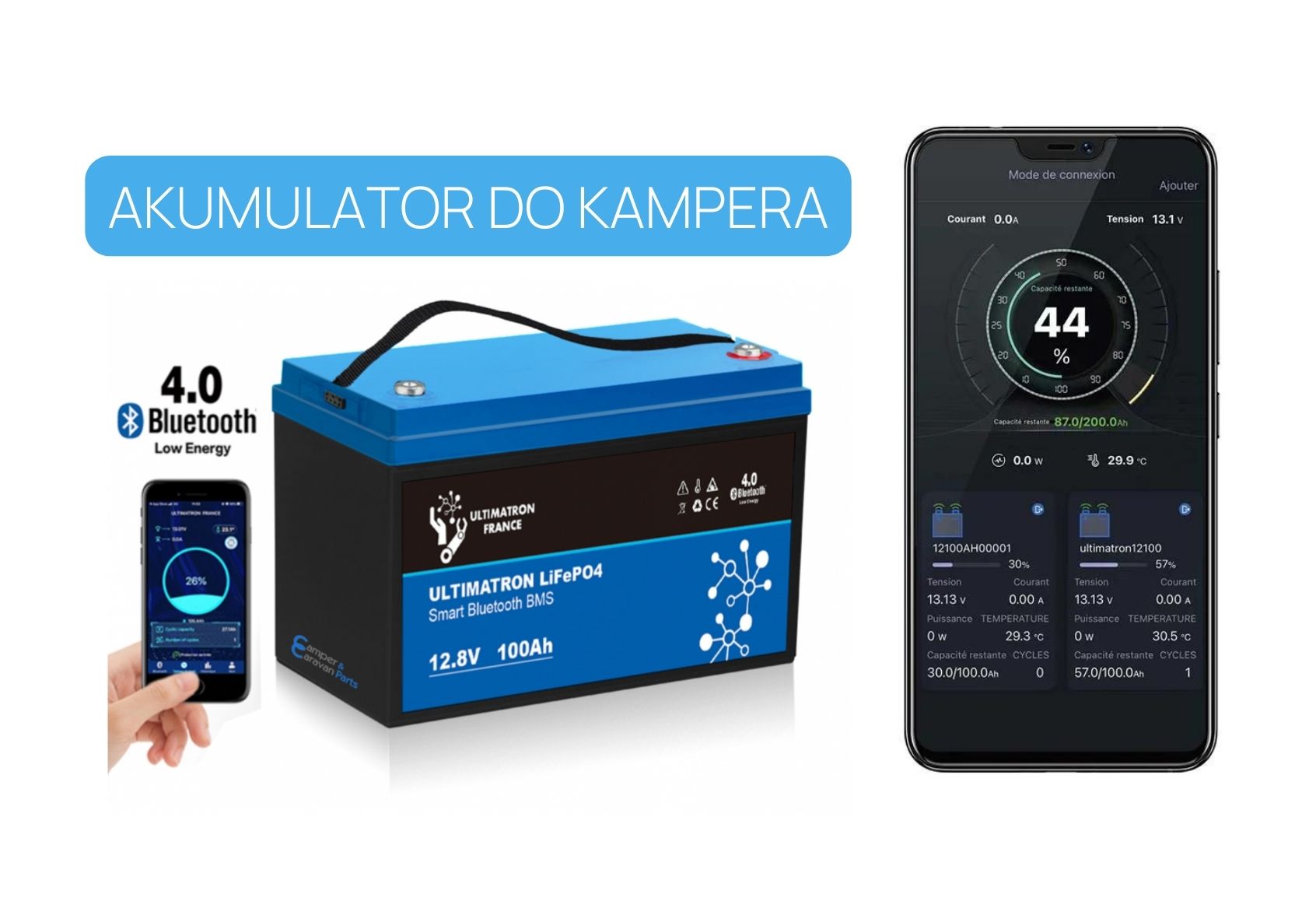 It's easy to get lost in the maelstrom of batteries for motorhomes, boats and caravans. It is good to have a choice, but often the range of "high-end" offers costing a fortune is intertwined with Far Eastern no-name products.
When looking for cells with a good quality to price ratio, it is definitely worth paying attention to the product line of the French manufacturer Ultimatron. They are a response to the vital needs of the market, and a wide range of functions and amenities as well as long life will meet the expectations of the most demanding customers.
LiFePO4 - benefits
The discussion on the legitimacy of using lithium batteries in motorhomes and caravans basically flared up with their introduction to the market. The advantage over AGM batteries is huge, although the LifePO4 technology is not without some disadvantages (but more on that in a moment).
We asked our expert, Bartosz Księżarek from ACK – importer and distributor of the Ultimatron brand, about the benefits of using this type of cells.
"The main difference between the LiFePO4 technology and the ones used so far is that we are dealing with a deep discharge. For comparison - a typical AGM can be discharged to about 50%, and a lithium battery to 100%. Such a deep discharge does not help in maintaining vitality, but it is good to know that if necessary, we can reach deeper for the power reserve. Lithium models also have a longer life cycle than AGM (as much as 5 times, i.e. up to 5,000 charging cycles). LiFePO4 batteries are also great for working with a voltage converter and for powering demanding household appliances with an increased appetite for electricity - such as coffee machines or toasters. The last but very important advantage of this modern technology is the low weight of the batteries. In practice, they are smaller and weigh less than half of the traditional AGM counterparts. They are perfect for glove compartments, under-bench installations and under the driver/passenger seat."
LiFePO4 batteries - Things to keep in mind
Modern lithium cells are sensitive to low temperatures. This is an important point that we must pay attention to. Due to the growing popularity of winter caravanning, it is worth focusing on solutions that make life easier and enable trouble-free operation in difficult conditions.
Ultimatron, for example, uses system heating solutions in several models of its batteries. Thanks to this, charging can take place from -20 degrees Celsius.
Another important element is the service life - here you should remember an important rule. As described above, unlike AGM cells, LiFePO4 batteries can be discharged to a greater extent, but this will directly affect their life cycle.
It can be illustrated in the following way - if we connect a half-discharged battery to charge, we can count on 5000 cycles. However, if we use 80% of its resources each time, the service life will be about 3000 cycles.
Of course, these are just numbers, but the durability of cells made in this technology is really impressive. In addition, it is worth emphasizing that it is the safest of the technologies currently offered on the market. The risk of self-ignition or explosion is minimized here.
Attention to detail
It's safe to say that the French Ultimatron brand has learned its lesson and has all the potential to really mess up the market. In addition to the heating system discussed above, which is used in many products, it is worth highlighting several other aspects.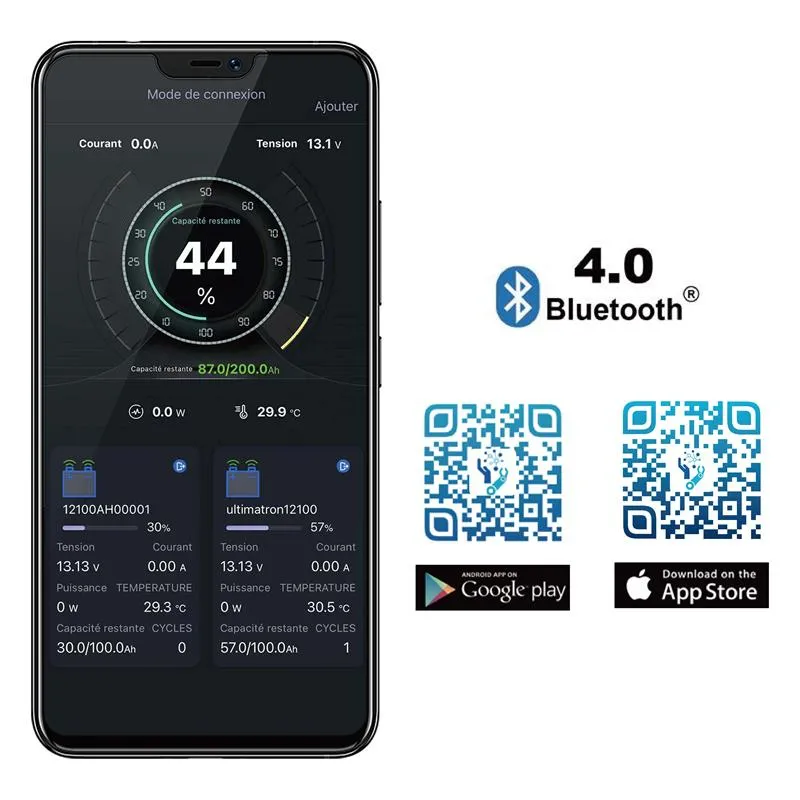 An ingenious system of monitoring and control via an application on a mobile device allows you to have insight into the charging status, operating parameters and performance, and also helps prevent overheating or overloading.
Another feature worth emphasizing is the construction of the battery - the housing is removable, which allows service access. The last element worth paying attention to is the 5-year manufacturer's warranty. After all, we are dealing here with a considerable investment, so it is good to have comfort and peace of mind during operation for years.
Ultimatron products can be viewed and ordered at the ACK store. The department of batteries and electronics for recreational vehicles is a real mine of ideas to make your motorhome, caravan or boat an independent mobile home. The offer includes a number of models with different capacities and different applications.
Links to products in the ACK store: Batteries and powerbanks
I feel best in the form of trade fairs and meetings with enthusiasts. Technical freak. In my life I have dismantled many motorhomes for the first time. Fan of large vehicles, mountain biking and traveling without weight and financial restrictions. At CampRest, I am responsible for all publications on automotive topics.
Enjoyed reading this article? Share it!