Where to get money for travel?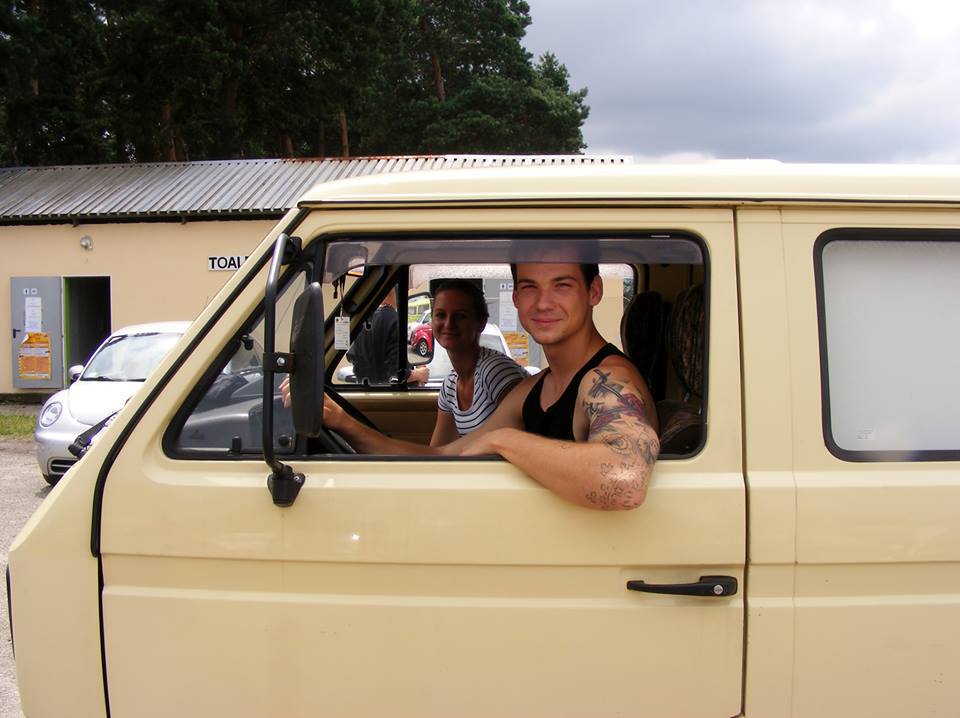 From time to time, we receive messages on our fanpage with questions about where do we get money for a bus and traveling? I am in a hurry with the answer. No, unfortunately we have not discovered the golden mean and money does not make itself; (The costs of maintaining the Tripciak (insurance, spare parts, equipment, tools) and constantly pampering it for further and further trips to distant regions cost us a lot, and yet you still have to save for fuel, food, entrance tickets, parking lots and toll roads (we try to avoid these, but it is not always possible).
Travel comes first
First of all, you need to prioritize yourself. When faced with the choice of going to a party or saving money for the trip, we choose the latter. Of course, I am not talking about completely resigning from social life, but about savings, for example - instead of spending PLN 50 in a bar for a few drinks or beers, we are content with just one beer (in our case, a lens), and we throw PLN 40 into a piggy bank (you will not believe how much a person is). able to put down).
No pain, no gain
Another important point in fundraising is getting a job. We personally work as sellers in tourist shops, we do not earn coconuts, but thanks to this work we are able to save a larger amount per month. In addition, it is worth taking on seasonal, occasional, temporary work , etc. As soon as it gets warm, Dominika works for weekends as a waitress in a club-cafe, and I work for fruit picking or distributing leaflets.
Piggy bank and sales
It is also worth setting up a can, a piggy bank, whatever, where we can put money in without the possibility of taking it out and throw in every penny that we can get into our hands, whether it is found PLN 10, payment after occasional work, or PLN 2 after selling beer bottles;)
Take a look in the wardrobe! We often keep in cabinets unnecessary things and devices that are only behind us ... it is worth trying to get rid of them on auction sites or other portals, e.g. a board. But what if you can do it and someone will need it, we got rid of a few junk and gained a penny :)
Sale of recyclable materials
For most people, collecting cans or waste paper may turn out to be an embarrassing activity. We also thought so at first, but I am not talking about rummaging around in neighborhood trash cans. The household produces a lot of waste, some of which we can successfully sell to purchase and earn some pennies. For example, collecting waste paper - advertising leaflets, old newspapers, notes, papers, notebooks alone do not mean anything, but if we throw them into a cardboard box for a month, we are able to collect up to several dozen kilograms per month. A kilogram of waste paper costs not much, about PLN 0.25-0.30, so for 50 kg we will get only PLN 7.5. The same applies to beer , drink or animal food cans, on average we will get about PLN 3.00-3.50 per kilogram of cans. We drink alcohol very rarely, even occasionally, but our parents or friends more often, just ask them to throw the can instead of the trash in a separate bag and that's the case :)
To sum up, if we involve our closer family or friends, we are able to collect much more than a few pennies. When we start the collection a few months earlier, we manage to collect several dozen zlotys (we collected over PLN 200 last year), which we can spend on food, fuel, vignettes, parking lots or whatever we want while traveling :) a penny, and it will be a coconut. "
For more information about our travels, please visit our blog or Funpage Tripciak Crew
We are two students of Tourism and Recreation at AWF Katowice who want to visit the deepest corners of the world. Our teaser and passion for adventurous journeys, combined with Bartek's childhood dream from childhood, resulted in the purchase of an old school square - Tripciak :) The idea to buy a bus and tour the whole world was born when little Bartuś, who was only 5 years old, saw the cult fairy tale for the first time Scooby Doo and their crew in the crazy The Mystery Machine ... additionally infected with a travel note from an early age. From that moment, he started dreaming about his own bus, where he will be able to visit the whole world, getting to know foreign cultures, people, curiosities and secrets that the world hides;) Finally, after 16 years of dreams, he managed to buy a worn VW T3, which served almost 20 years as German ambulance - becoming the apple of his eye. After stormy deliberations, together with his chosen one, they named him Tripciak gloBus! We also invite you to our blog: http://tripciakglobus.blogspot.com/
Enjoyed reading this article? Share it!