Winter tires for motorhomes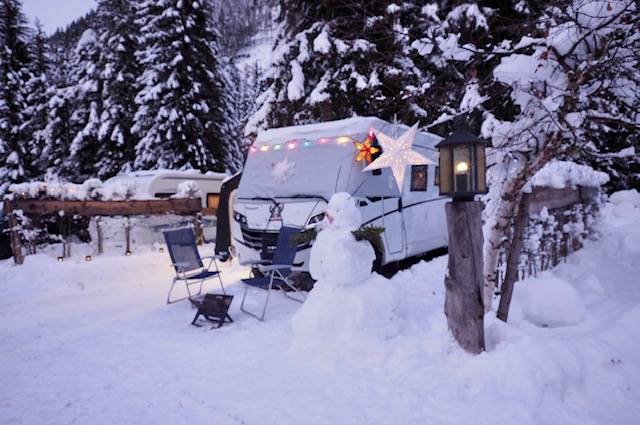 Apart from the legal obligation in force in many countries and possible liability for damages, first of all, we should take care of the safety of ourselves and our loved ones while driving . Let's not let the attack of winter, snow and low temperatures take away the joy of caravanning . Due to the pandemic, a year-round motorhome is now the norm and has to cope with even the most difficult conditions. However, let us bear in mind the fact that the weight of our vehicles in practice is usually at least 3.5 tons. The largest percentage of this weight is on the rear of the vehicle, i.e. the bodywork. Most often, heavy front-wheel drive cars can hardly cope with surfaces with reduced traction properties. The more important it is to choose the right tires adapted to the weather conditions and the specificity of the vehicle.
Winter or all-season tires - what to pay attention to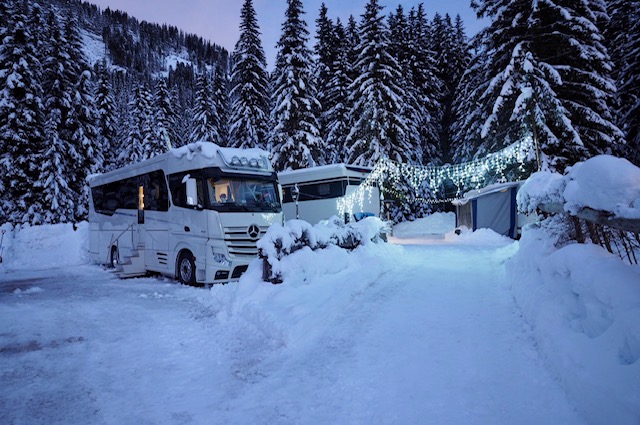 The vast majority of motorhomes are factory-fitted with summer tires . Such tires, however, will not provide us with safety and grip on slopes (not to mention mountains) additionally covered with snow. Tires for motorhomes have appropriate reinforcements and are marked with the CP symbol. They are available in typical summer and multi-season variants. If we use a motorhome occasionally in winter, all-season tires should work well, and above all, they will keep their shape stably even after a longer stop due to the specificity of the materials used, their mix and reinforcing weave. If, on the other hand, we move a lot in winter, it is worth considering reinforced winter tires for delivery vehicles with the "C" index. How are summer tires different from all-season and winter tires and why is it sometimes worth investing in 2 sets of tires or at least decent all -season tires and chains?
Summer, all-season and winter motorhome tires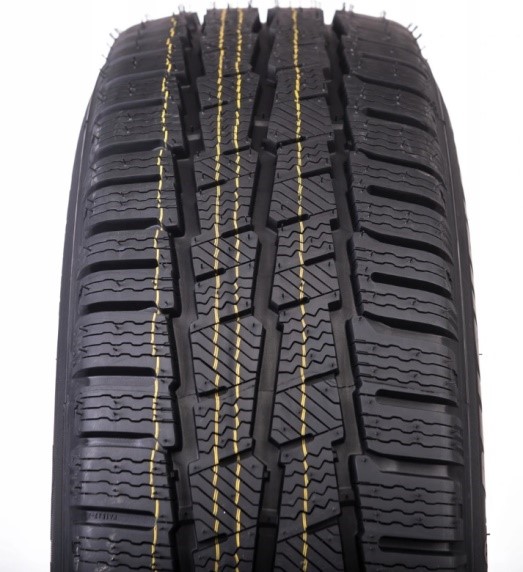 Completely different construction assumptions and different material mixtures are used in summer and winter tires. A typical summer tire will stiffen at low temperatures and lose traction (usually at 7 degrees C). A typical winter tire , on the other hand, as a result of heating will wear out faster and may show a tendency to "float". The mixture used in individual types of tires may not be able to distinguish with the naked eye, so let's rather focus on the differences in the markings of individual types and the characteristic differences in the tread structure.
The ideal traction in theory would be a full-tread tire - the so-called a slick tire . In practice, however, the slightest rain would cause a loss of grip and an uncontrolled skid. Hence, full-tread tires remain reserved for a small group of motorsport fans, and the tires we use on a daily basis have characteristic sipes (or "grooves"). The task of these characteristic grooves / embossing while driving is to drain water and ensure contact with the surface even at higher speeds and driving into a puddle (they prevent the phenomenon called " aquaplaning "). The tread of summer and winter tires is completely different - even the best summer tire designed to drain water perfectly will not cope with sticky snow.
Reinforced tires are the basis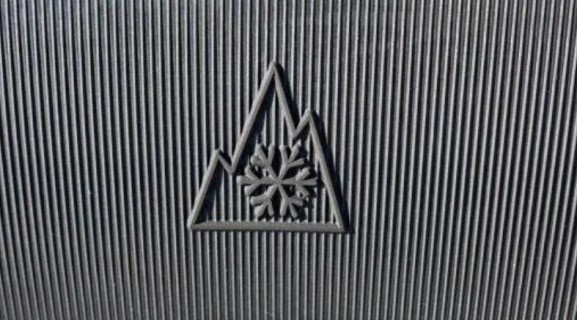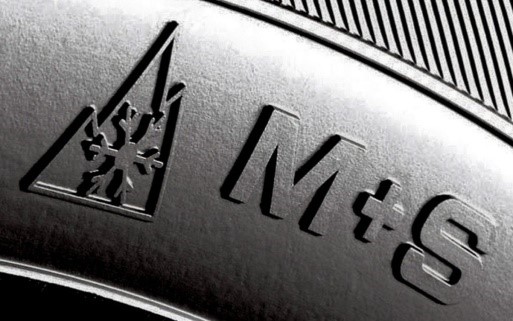 The choice of all-season or summer tires dedicated to motorhomes or "winter tires" for delivery vehicles will usually not be accompanied by dilemmas as when choosing tires for a passenger car. We don't have to pedantically analyze the speed and volume indices, and the selection is generally very slim. We also do not have the directional treads characteristic of passenger cars (eg "herringbone"). First of all, pay attention to the fact that the tire is reinforced (the symbol "C" stands for reinforced tires, "CP" is typical for camping).
Why is this index important? In addition to the aforementioned weight, in motorhomes we deal with a much higher pressure than in the case of passenger cars - as standard even 5-5.5 bar! In terms of the tread, an untrained eye may have a problem to distinguish a summer tire from a winter tire, so when using the winter tire, pay attention to the snowflake and the top marking (the latest marking standard). Let us pay attention to the letters M + S ( MUD AND SNOW ) accompanying this stamp. If the tire is winter, you will find both markings on it, while the M + S mark itself is declarative and does not mean that the tire is winter! When choosing tires, choose reliable manufacturers and avoid buying used tires. Let us bear in mind our safety and awareness of the loads our vehicles are subjected to. In addition, we must be aware of one more important thing: regardless of the manufacturer and model of the tire, we cannot cope with the icy surface without appropriate chains . These should also be selected based on the size of the tire and they should be intended for heavy vehicles. Our tip: Do you drive a lot in winter? Invest in a second, typical winter set of tires for delivery vans. If winter trips are not on the agenda, in the vast majority of cases, a combination of decent all-season tires marked "CP" and decent chains will be perfect for a motorhome.
What to pay attention to when renting a motorhome?
In the context of the above information and taking into account that the type and condition of tires is a very important factor affecting the safety of us and our loved ones, we must also be vigilant when visiting a campervan rental . It has already become loud this season about a few cases when in winter the owners of the rental companies "released" their customers on summer tires without securing them in the right chains and without being aware of the possible deplorable consequences of such neglect. Each time we check the condition of the tires and their type. Let us not be put off by excuses and enforce our rights.
To avoid unpleasant surprises, we recommend using proven, serious partners who will take care of the basic aspects of safety and in case of problems will not leave us on the proverbial "ice".
Camprest has been cooperating with the best and proven campervan rentals for years.
We have put at your disposal a search engine where you will find the best campers , caravans , roof tents and vans for rent:
I feel best in the form of trade fairs and meetings with enthusiasts. Technical freak. In my life I have dismantled many motorhomes for the first time. Fan of large vehicles, mountain biking and traveling without weight and financial restrictions. At CampRest, I am responsible for all publications on automotive topics.
Enjoyed reading this article? Share it!