America by car, part 1/10 - Los Angeles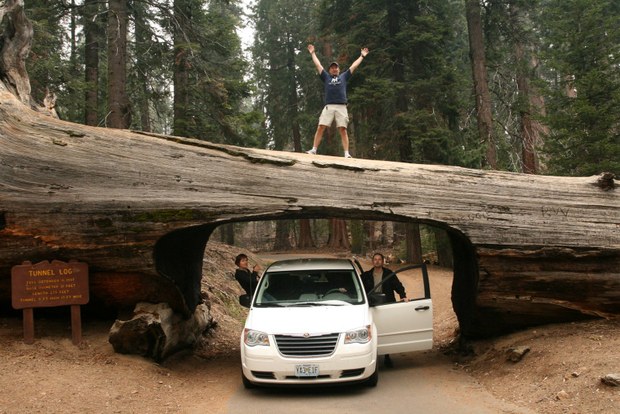 321 Start !!!
We're leaving in a moment… 12.00 from Okecie; 15.30 from London.
At 19.30 (their regular time) we will be there. BEST REGARDS!!!
LOS ANGELES
The 22nd of our now (Los Angeles) time has passed. We sit in our motel which is a bit dingy but can be for the money. And the seat reservation - on Hollywood Boulevard - a stone's throw to the Walk of Fame, Universal Studios and many other attractions that are nearby. So far everything has sounded - it's a wonder - planes on time, flights without disruptions, free bus from the airport to the door of the rental company, in the rental shop we rented a Jeep Liberty (a little bit small for our big needs) in a quarter of an hour - and Chrysler Town & Country - a cow like this and white in addition. And in the motel there was a room waiting for us with a bathroom, fridge, TV, microwave, etc. There is even a swimming pool, but the girls agreed that they do not intend to swim in it ... A bit tired, but very happy !!! We are about to go for a walk around the area and probably around midnight (it will be 9 am in the homeland) we will log in to sleep.
I invite you to read the next part about Universal Studios
I crossed America by car and I am happy to tell you about it!
Enjoyed reading this article? Share it!