For a "boost" in Krościenko on the Dunajec River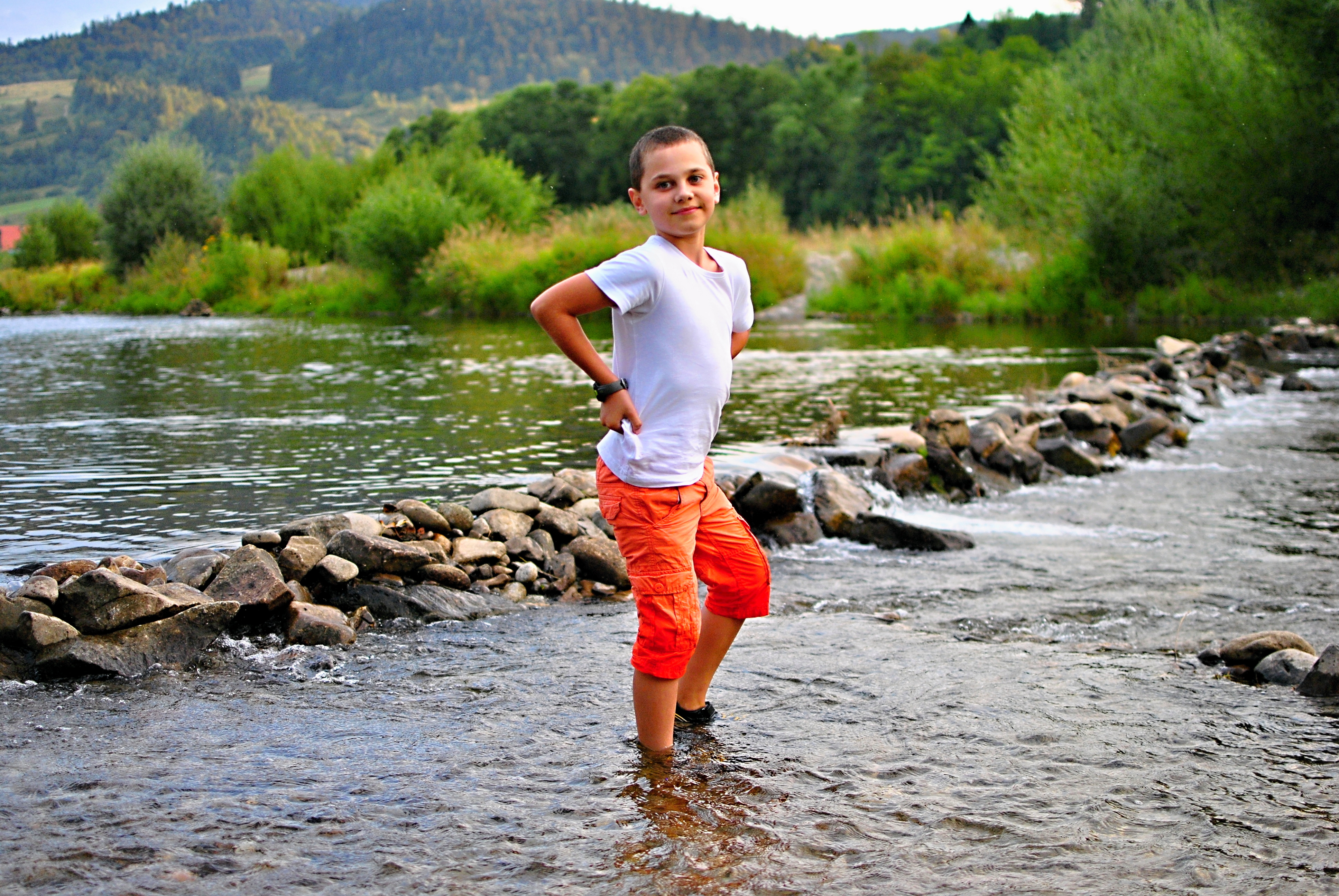 At the end of the "nominal" holiday in 2013, which we spent at Lake Balaton ( ) - partly due to the remaining insufficiency (the stay in Hungary was shorter than planned due to the plague of food poisoning), and also because it announced It was a beautiful, weather-friendly weekend - we decided to go ... somewhere :) The plan was spontaneous and envisaged a few-day visit to Lake Rożnowskie. I, like me, do not go anywhere without a google reconnaissance - this is what spontaneity I have in me. I entered the slogan campsite on the Internet and here is the link " Campsite Tabaszowa-Witkówka invites you" I think it is a fairy tale, but to be sure I opened the website, I look - the longest sandy beach on Rożnów, beautiful photos of the lake at night, well generally gorgeous. I think - we're going. The road from Kielce is not too long, so we traveled calmly, admiring the beauty of the surrounding landscapes. When I got there, I noticed a disturbing symptom - the navigation showed a target of 0.5 km and I could see maybe 100m towards the lake ... but with the slope down. Something is wrong I thought. I have stood in front of a store and is examining the matter on the map. Well, everything is correct. So I did not boldly turn into the path leading towards the lake. Its slope grew with each meter, making me slightly concerned - I quickly switched to the mountain driving style - we brake the engine but he could not cope so slowly, using the brakes, I was going down. At the end of the road there was actually a camping, or maybe more like a campsite, camping - I don't know how to categorize it myself. We went with my wife to the reception - asking for vacancies. Lady - I think the owner, that they are, so we are where there are toilets and consternation here, the owner
- what toilets?
- there is no water supply or sewage system here, yes there is a well and an outhouse, says the surprised Lady.
We are after ourselves (don't think that we are some god knows what hygienists or aesthetes oh ah - no.) But think - dark night and the young one goes with a flashlight into the forest to an outhouse with a large hole ... brrr
So the reverse. If I was more assertive, meanwhile, you kindly invite you, I mean we still have to go to the store, you are there, aye, well, that the station is far away. I don't remember how we mixed up, but a moment later we drove briskly up the same hill. All the time I was wondering how the others got there with their trailers. Respect.
Well, you do not have to go back, you do not have to find a place to stay, specifically a place to stay. Again, the map and I remembered how for some time I wanted to visit Camping No. 38 "Polana Sosny" near Sromowce Wyżne. I went that way a couple of times but never visited. Wife says let's go - so let's go. Time was running out, it was getting late and there was still a long way to go. And then suddenly we go along the Dunajec and I look at the Rope Park, familiar, I was here !!!, last year at an integration event with the company, rafting on the Dunajec and various games in this park. And behind the park, on the other side of the river - camping. I swear that I pay attention to all the campsites I pass, such a deviation, but I didn't see that when I was here a year ago. It looked nice, right by the river, big. Quick decision - we're going to explore.
Reception - we ask for places, places are available, unfortunately far from the electricity supply, but what can we do, but we can find a seat 2 meters from the river. Well, let me say a bomb for me. Evaluate for yourself in the pictures. The youngster had a lot of fun in the river, we were in the aforementioned rope park. We visited Krościenko, our in-laws visited us on a motorbike - they were probably going somewhere to Italy then. And despite the fact that the sanitary facilities were not European class (new ones were still being built at the time), that there were two shower cabins for the entire camping, this is a great place, worth recommending and we will definitely return there. Coming back home with no surprises.
Long journeys have this feature that you bring something completely different from what you went for
Enjoyed reading this article? Share it!