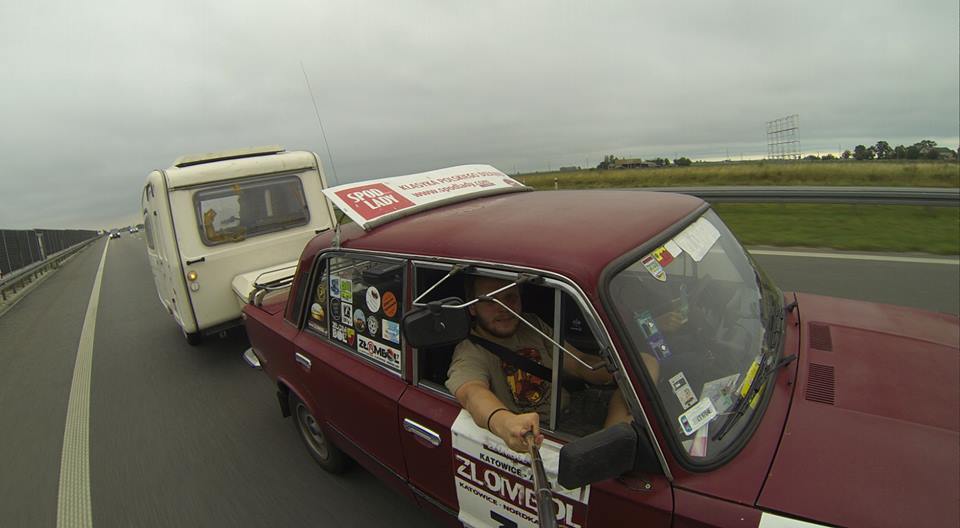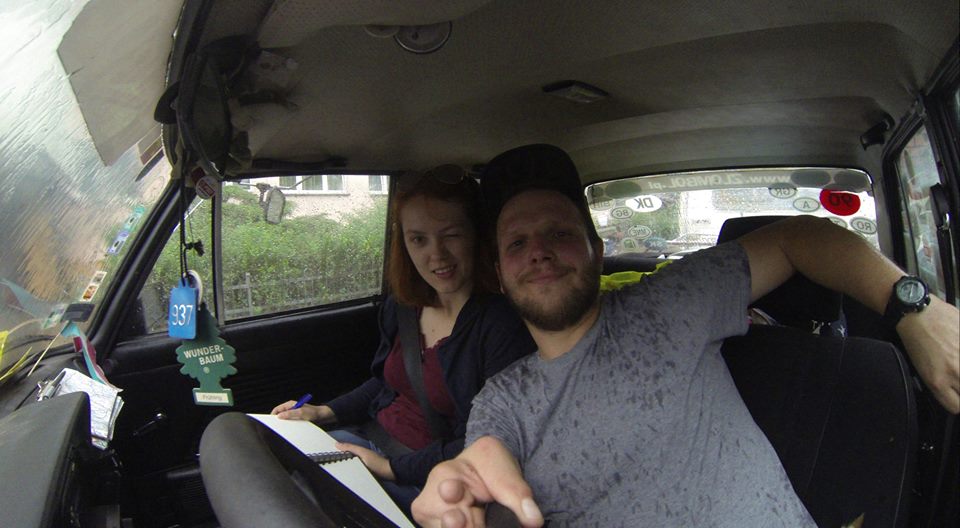 At the beginning of August 2016 it was time for the final packing and on the fifth day of this month we set off on our first long journey with a caravan. Good-natured Niewiadówka has undergone quick and renovation (replacement of power, towing handle, electrics); the tug with the rest, too, and you could swish.
We left Toruń around 6 pm, choosing free routes through the Czech Republic and Slovakia, crossing the border in Cieszyn. We figured out a bit the route through Slovakia and landed on road number 14 near Banska Bystrzyca, which, to put it mildly, is not the most pleasant way to drive. It is not about ascents , ascents and descents, but about ordinary holes and the slab structure of the road. Honestly, Fiacik had unpleasant rocking and vibrations, which made the ride arduous. Plus rain and fog. Fantastic combination.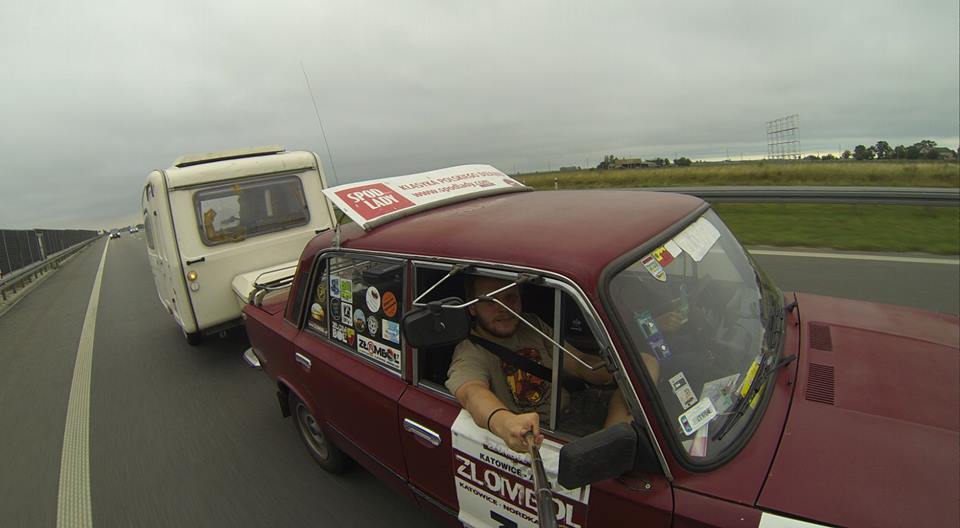 We arrived in Budapest fairly in its entirety between 8 am and 9 am on Saturday. We found our previously chosen Camping Haller on Haller utca 27, which is actually accessible from Obester utca. It is worth remembering about it, because if you do not know it, you can spin a little.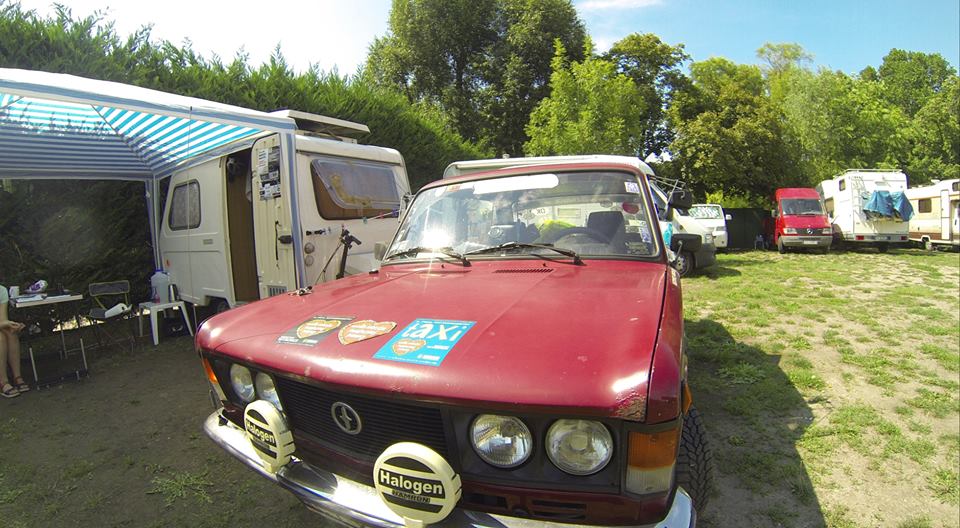 Camping Haller is not that big, but it is practically in the city center. You can easily get to and from the center by public transport. We, however, due to the very good weather, used the bikes that we took with us from Poland. But more on that later. A few more words about camping.
The staff is very friendly and multilingual - you can easily communicate in English, German, we also heard at the reception desk trying to communicate in French and Italian. A few Polish words were also in use. The campsite accepts the CCI card and does not charge for every fourth night. We were charged 6210 forints per night for a trailer, car and two people, taking into account the CCI card. The price includes an electricity connection, wifi (covers the entire campsite), a lockable locker at the reception, laundry and hot water showers. There is a hot drink vending machine at the campsite as well as a small restaurant serving Hungarian dishes. Unfortunately, we didn't try it out.
The area is roughly divided into a tent and a camper and trailer section. There are no designated lots. The compacted substrate is largely durable. There are few trees in the camper and trailer section.
And the "sightseeing" part begins. Before we left, we decided to buy the Budapest Card www.budapest-card.com . A 24h, 48h and 72h version is available. We chose the last version and we paid 9,900 forints apiece for it. You can save 5% by buying online. It gives a lot of sightseeing opportunities, offering free admission to many attractions and many discounts.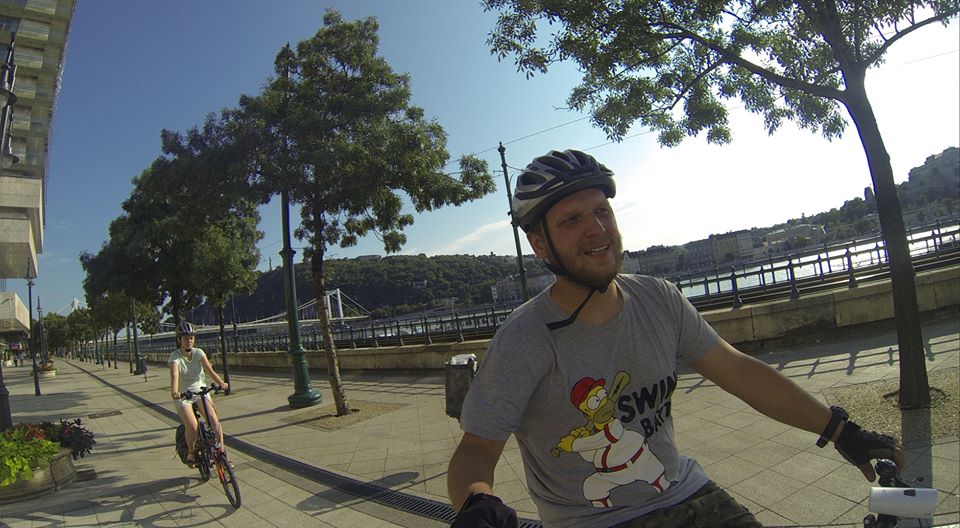 As I mentioned earlier - we took our folders with us. The journey from the kempig to the Parliament and the Chain Bridge takes about 10 minutes at a really leisurely pace, and we travel practically all the time along the Danube. On the way, we pass, among others, Hala Targowa - Central Market Hall (you can buy all Budapest souvenirs there - from knick-knacks through spices, cold cuts and other preserves to more serious souvenirs) and the Szabadsag Hid bridge closed to traffic in the summer season (a place for evening meetings of local natives and tourists, organize picnics and have fun).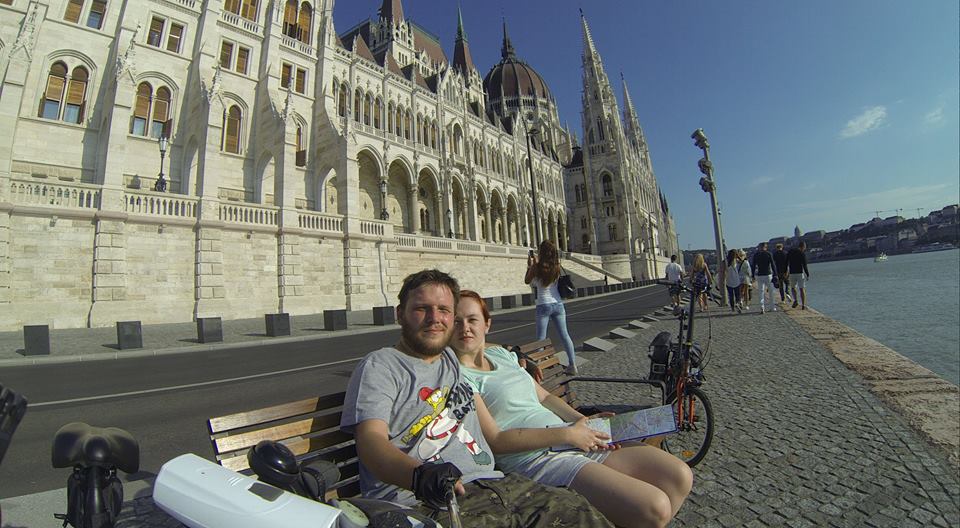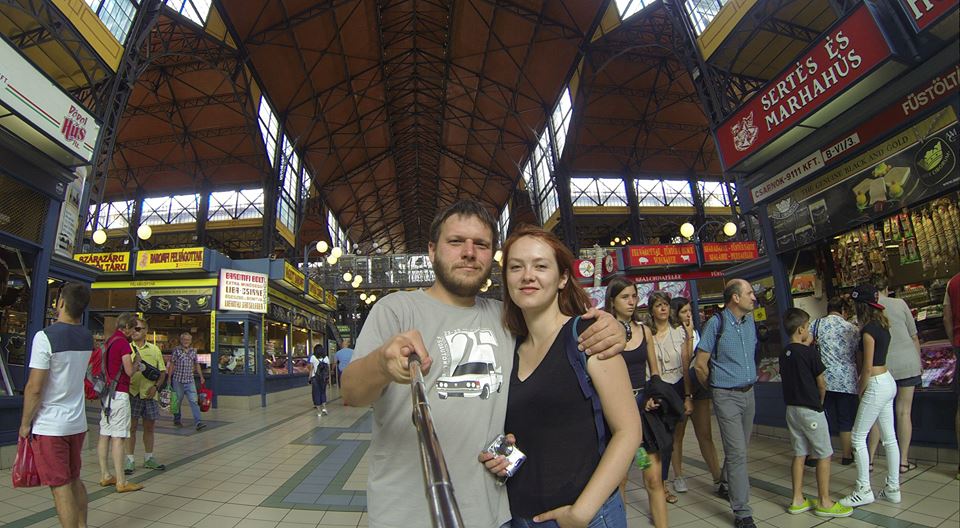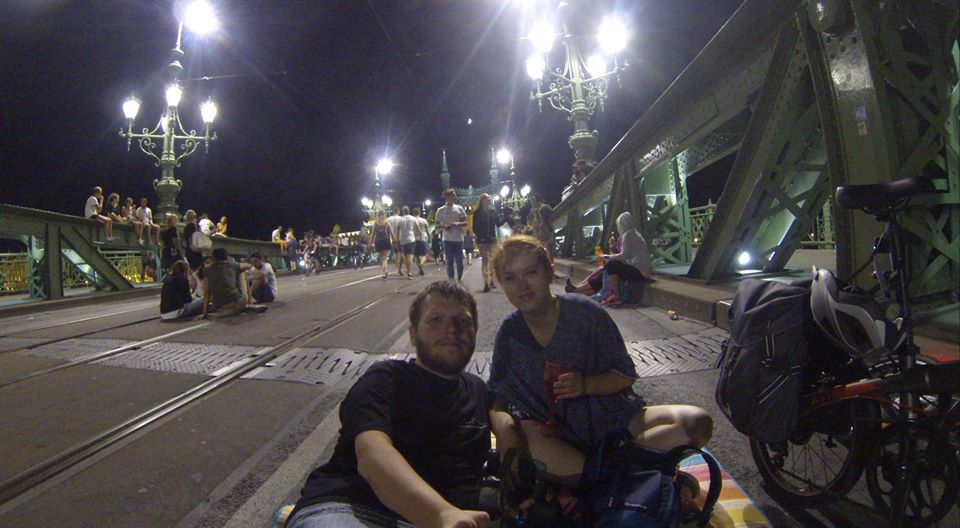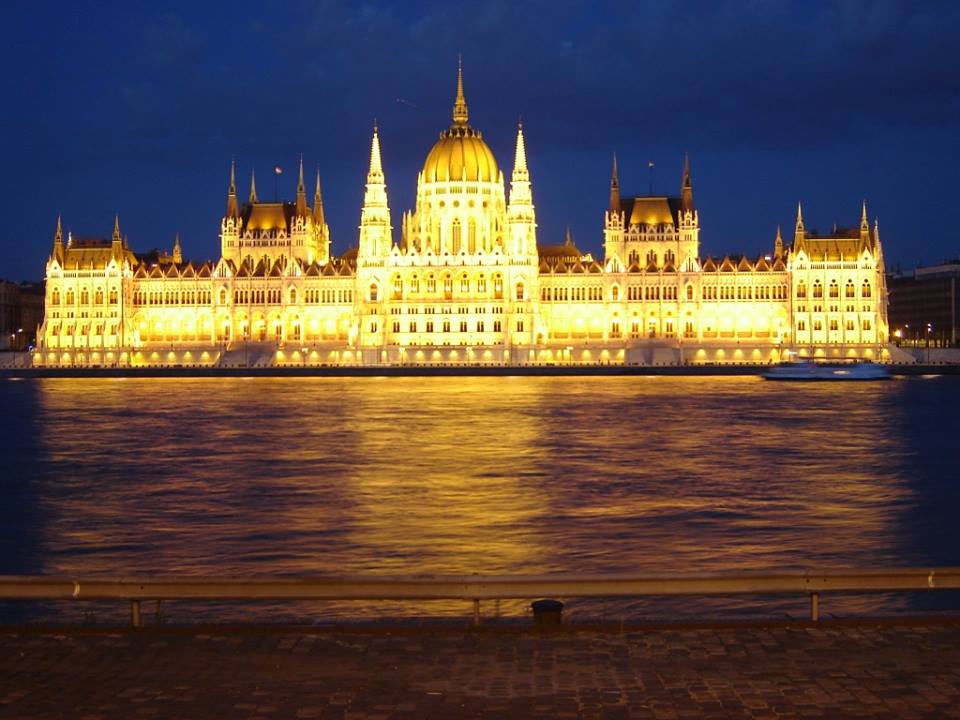 It takes about 15 minutes to get to Andrassy Utca, the main representative avenue of Budapest. We pass, among others, the Great Jewish Synagogue, Dick Ferenz Ter (you can buy the Budapest Card there, among others), and there is the Basilica of St. Stefan. On Andrassy Ut. you can visit a lot of interesting places - including the House of Terror (very interesting, but "free" information is either in Hungarian or in English; audio guides are additionally payable and there is no Polish language; there is no BC discount), Miniversum (large mobile, interactive mock-ups; there is a BC discount), Opera.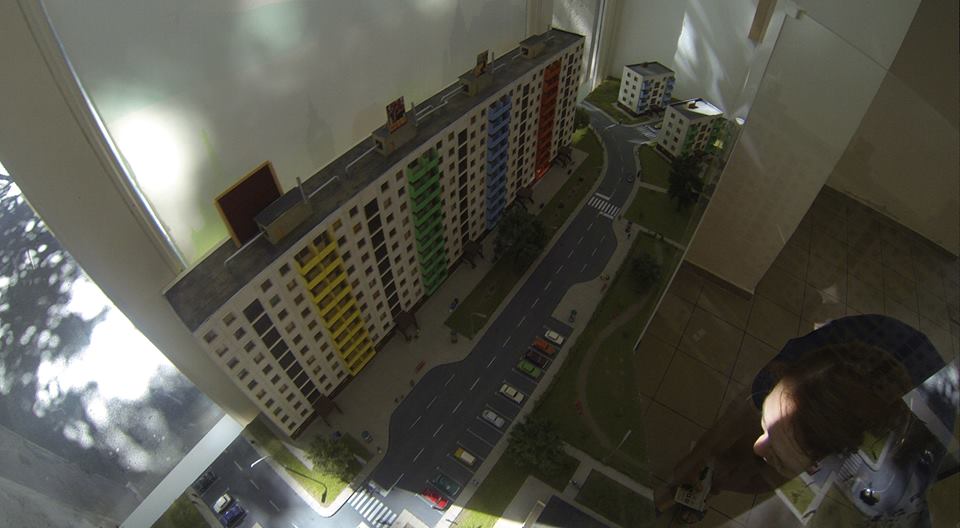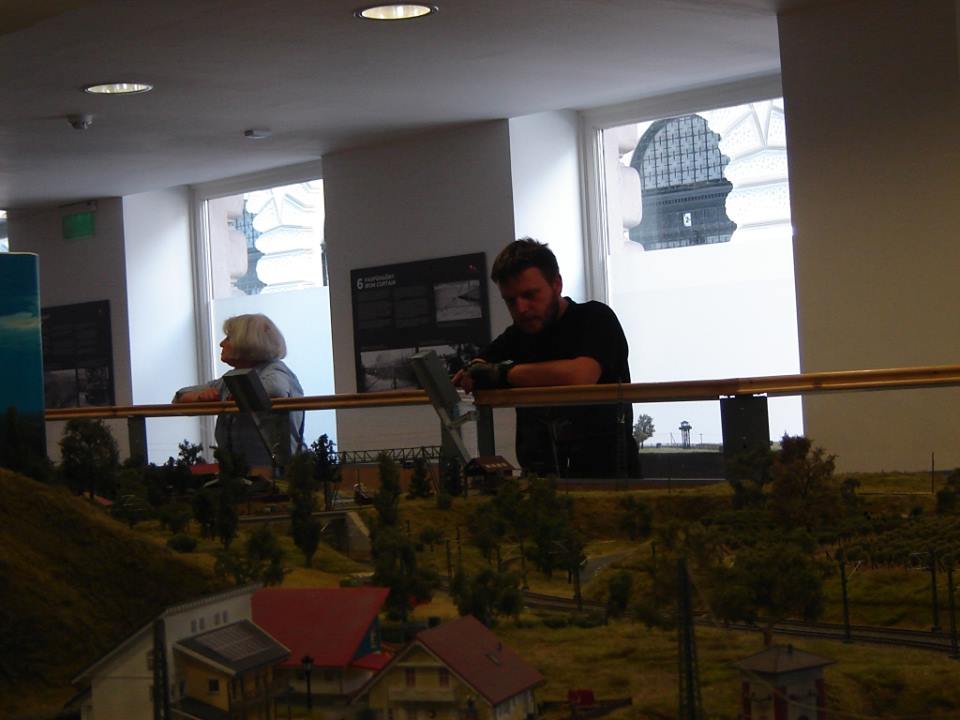 Andrassy Ut comes to the Heroes' Square. While there, it is worth visiting the Budapest Zoo, among others. However, you should be aware that it is impossible to enter there for an hour or so. We spent almost eight hours there and in fact we were finishing the end at an accelerated pace - our legs were already falling off. The great advantage was that we could buy a cold beer and a fresh pretzel in the zoo shop on such a hot day, and simply, not disturbed by anyone, in the company of other gourmets, we could eat these delicacies.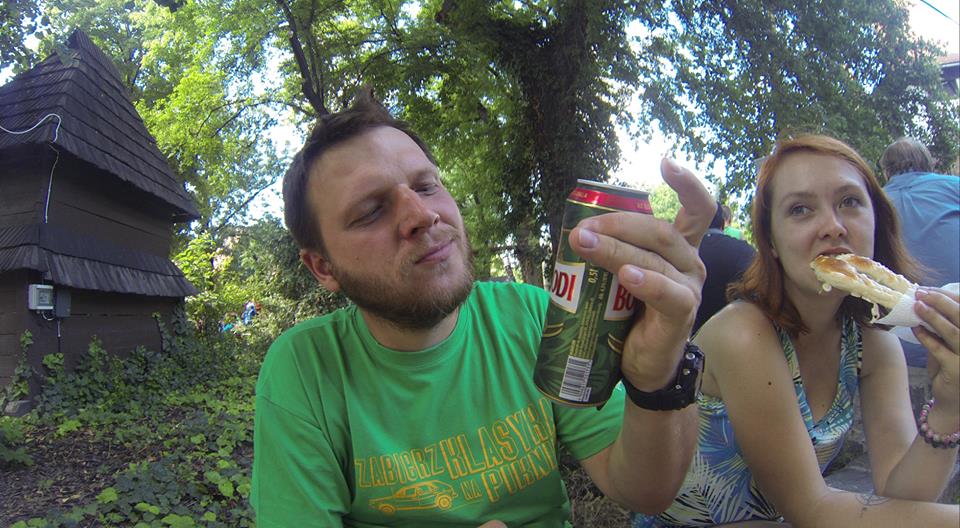 In the following days, the sightseeing was in full swing. On the other side of the Danube, we visited, among others, the very interesting Szemlo-Hegy Barlang caves (there is a BC discount), Castle Hill (admission to the gallery and exhibition with the BC card for free), the Baths of St. Luke's Church - Lukács Gyógyfürdő (free entry with BC card), Memento Park (free entry with the card) and Hospital in Rock (discount with the BC card) and Tropicarium (discount with the BC card).
We went by car to the other side (Memento Park and Tropicarium). Getting there was hassle free. You cannot enter the Castle Hill with bicycles by bus or Fulnicular, you have to get a little bit of exhaustion and drive on wheels along the street where buses and cars travel.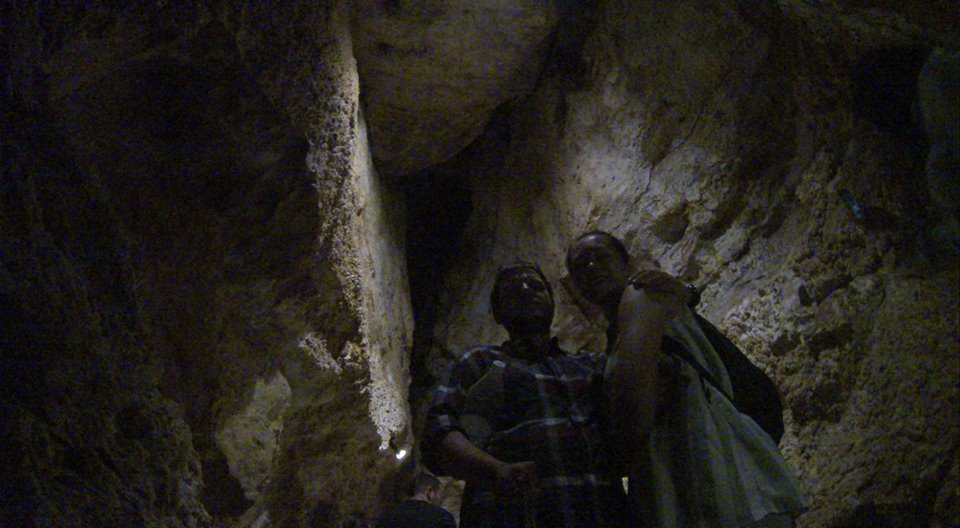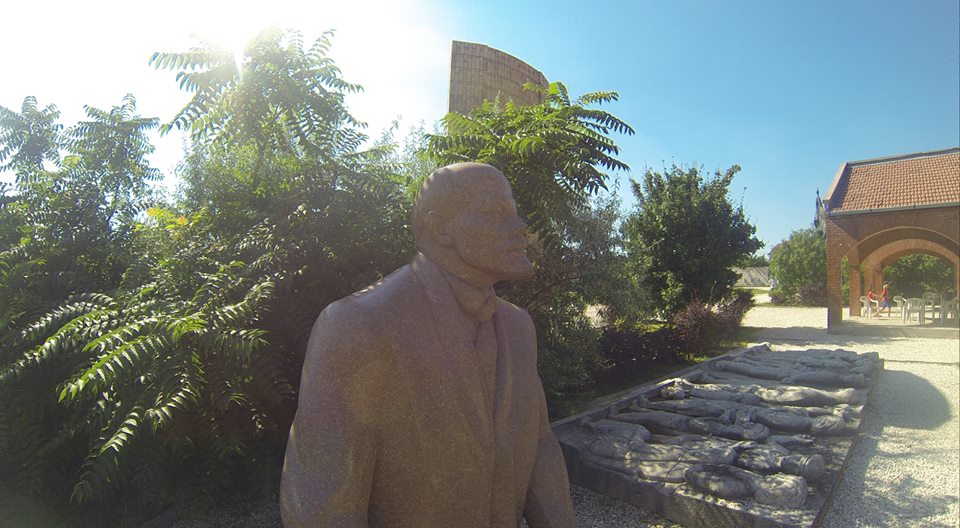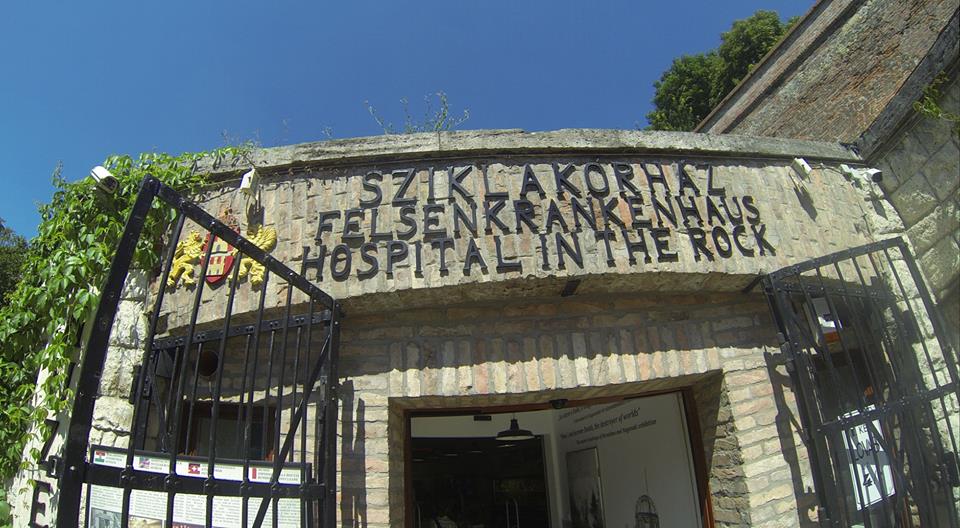 After a few days in Budapest, we moved on to the next part of our trip. On August 11, driving free road number 7, then 8, 72 and 71, we reached the town of Csopak on Lake Balaton, where the 3rd International FSO Rally was held, organized by the Hungarian Polish Fiat Club 125p. At the climax, there were over 160 people, and more than 70 cars traveled in the column to Tihana. Great result!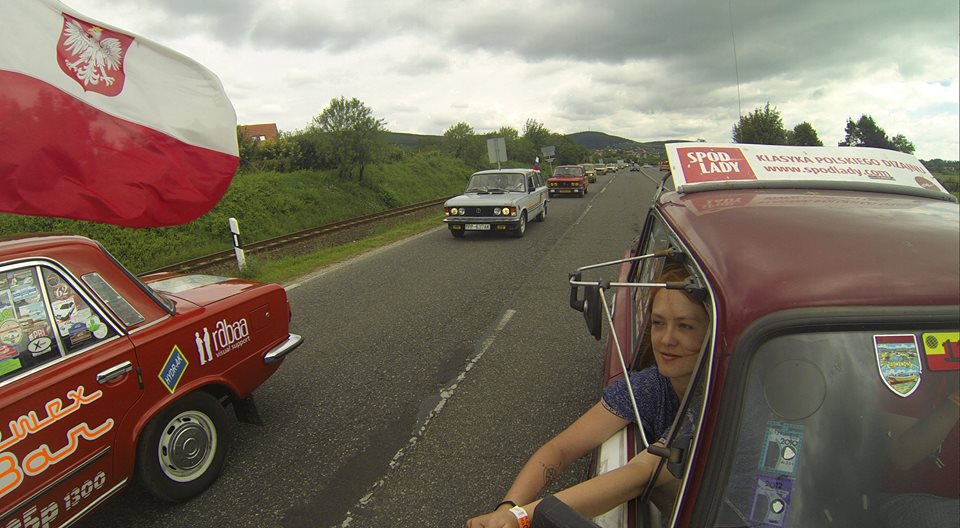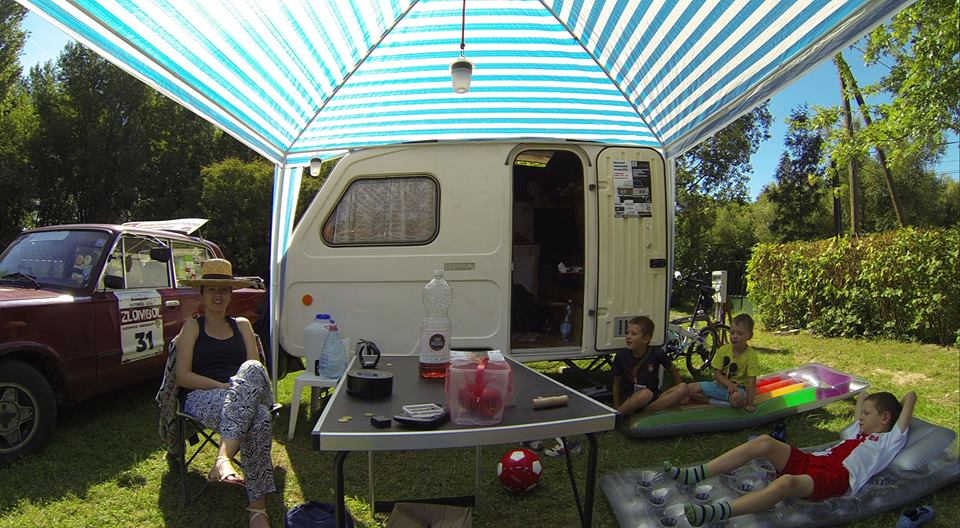 We also continued our culinary journeys at Lake Balaton. In Budapest, we tried, among others, goulash soup. In the restaurant, we paid 870 forints for a large portion with delicious, fresh bread. And it is in the close vicinity of Hala Targowa. It was delicious.
The stay at Lake Balaton was marked by Hungarian goulash, garlic cream served in bread and, of course, langos. The first, long-awaited since our last visit to Hungary in 2012, we ate in Tihany at the flea market by the port. It was amazing! For goulash and garlic soup we went with our friends to Balatonudvari to the restaurant Zsindelyes Csárda. The restaurant is prepared for high traffic, very nicely decorated, in a traditional Hungarian style. Attractive prices, and the service is relatively multilingual (German, English).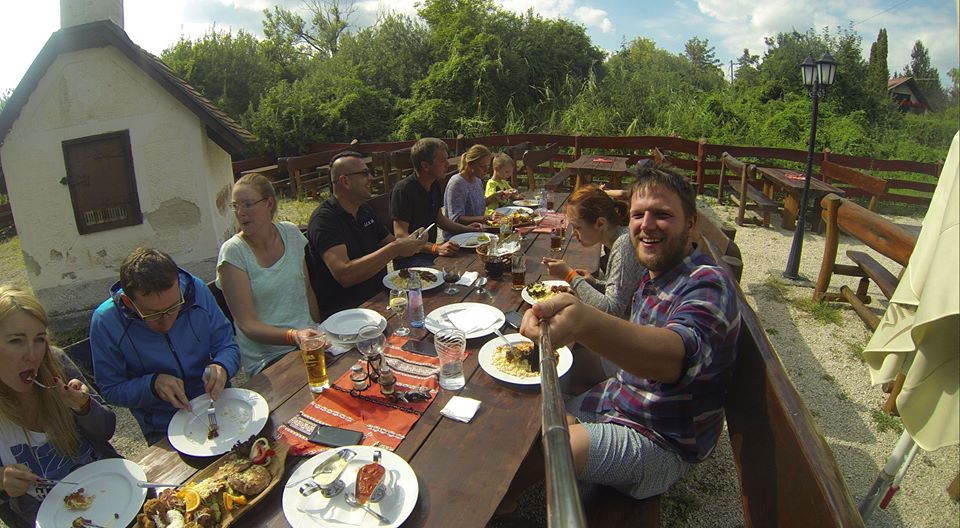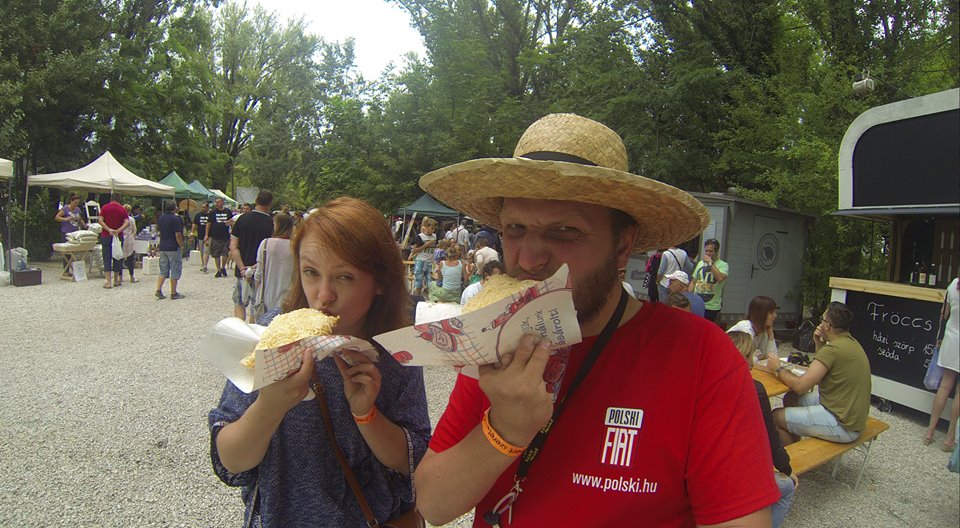 On August 14 we went back home - again unpaid routes. We left around 4pm and arrived the next day around 9am. We had a bit of a break, but we had to break through the mountains, where the Fiacik with the trailer was climbing in first gear, and then on the 12% downhill ride, pushed by the trailer, we nearly landed on the barges. Along the way, by accident, we hit the village of Nitra, where we took a photo in front of the castle. In Poland, we stopped for a massive breakfast at the Port of Radomsko. You can always eat well, a lot and cheaply there. We ate so much that we had to take a nap for a while; in a moment it was over an hour and a half, but if it did, it means that it was needed.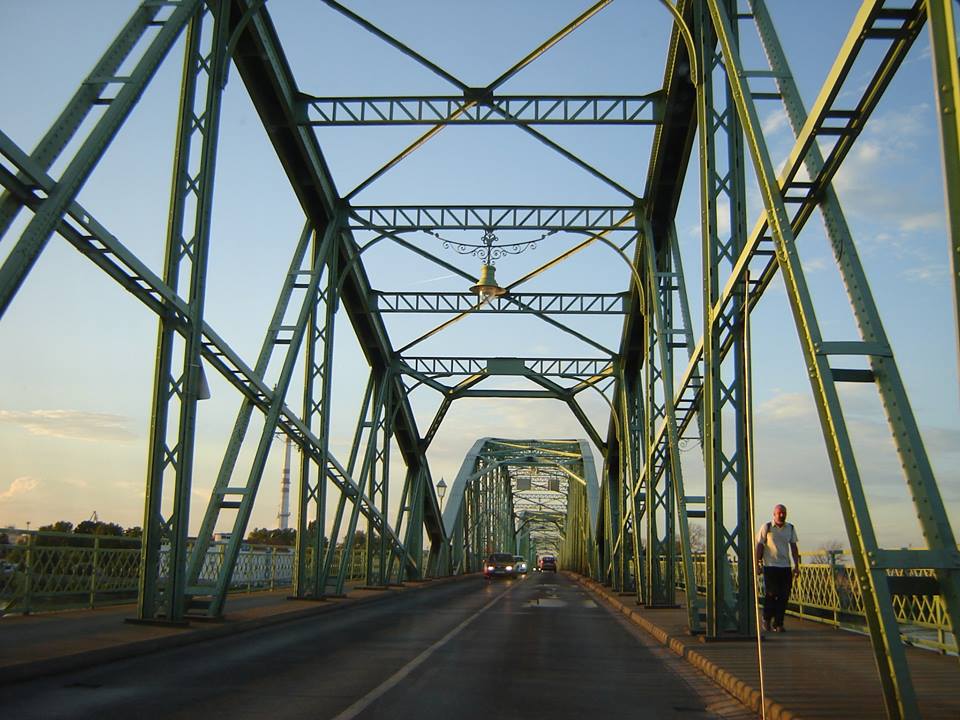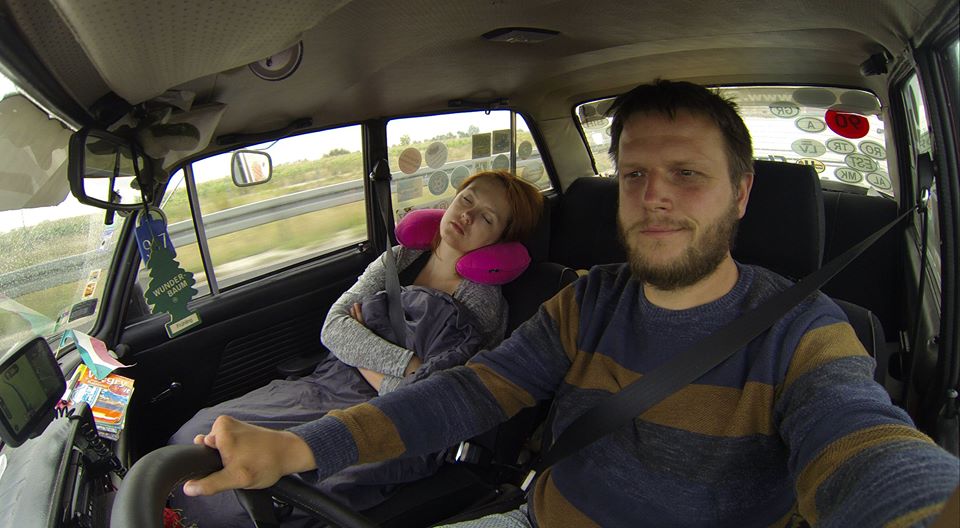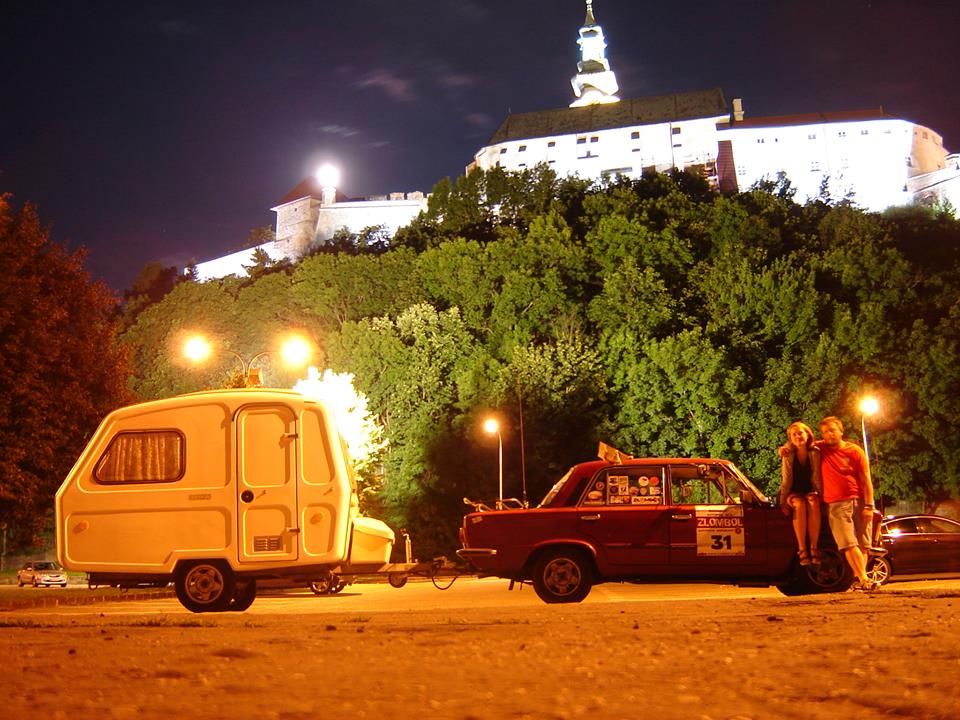 Finally, we will present some statistics. We drove about 1,900 km. We burned about 285 liters of gas, added about 0.5 liters of engine oil, we did not repair anything in the car or the trailer. We traveled about 100 kilometers on bicycles. On foot, we did so much that it was even scary to think, We ate langos, goulash, goulash soup, watermelons, pickled vegetables, aleo, roasted smoked lard and Hungarian sausages on the fire, we drank palinka and Hungarian wines and beers.
The trip was 100% successful. We haven't seen everything in Budapest yet, so I guess we'll be back.
I come from Toruń, where I also live and work. With my wife, we travel around Europe in our good Fiat 125p, from 2016 also with a trailer. We are already planning further trips. If only health would allow, we will really eat = D
Enjoyed reading this article? Share it!