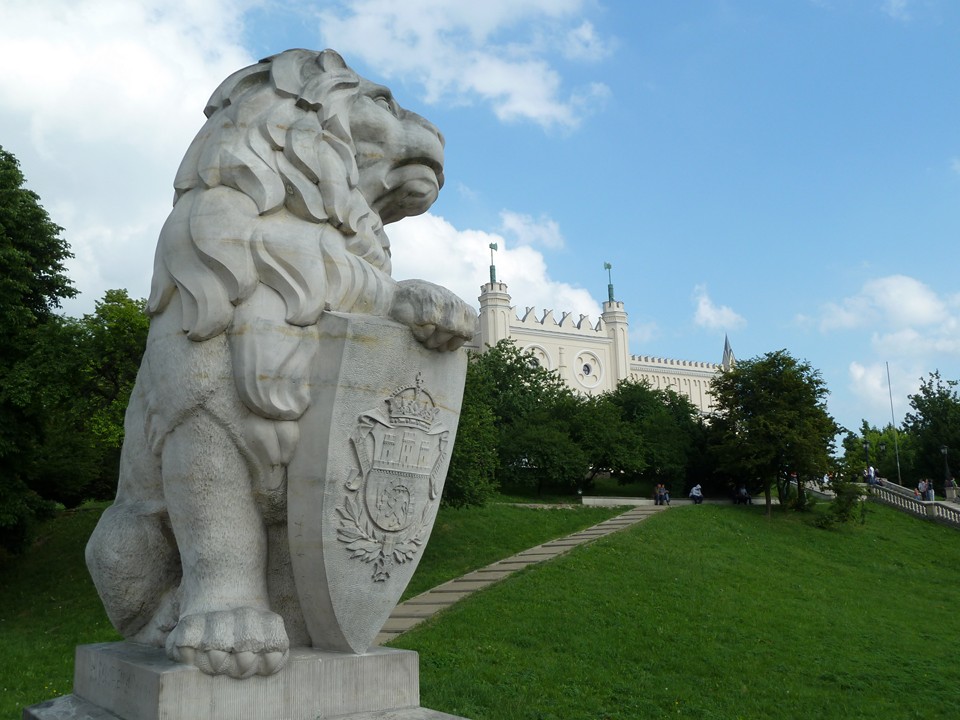 Again, a suggestion of a one-day trip, possibly one of the days of my stay in eastern Poland, my favorite one.
Sunday morning did not bode well for me.
Dark rain clouds over Kielce, a small rain that appears every now and then.
And according to the announcement, it was supposed to be without rain.
I packed my camera and we were on our way ...
Oh ...
I forgot my umbrella ...
But I'm not coming back - I hope it won't rain.
Direction to Lublin .
On the way to Lublin, checkered weather ... Rain, cloudy, sun, rain again, downpour, sun ... I was not sure what awaited me there. On the way, passing Opatów , I saw signposts with the information: Brama Warszawska, Collegiate Church of St. Marcin ... From the route, the Collegiate Church presented itself majestically and when I saw a small parking lot on my side behind the crossword, I looked at my watch and found that my time was good and I stopped for a moment.
Indeed, the entrance to the Old Town is through the Warsaw Gate, partially renovated.
A little above there are stairs to enter the church cemetery through a side gate and look closely at the Collegiate Church of St. Martin - the Mass has just ended. and I could also see inside the church.
Litewski Square ...
The Lublin Billy Goat ...
Church of the Holy Spirit ...
Cathedral...
A walk around the Old Town ...
Lock...
A very nice day.
By passion ... traveler, photographer, but I am primarily interested in the automotive industry. So far, trips rather by car, accommodation or overnight in the car. A caravanner since autumn 2009. He used to travel with Adria, Knaus, BoXerk, and now HYMER B544 has appeared. What next ... time will tell. Maybe someone wants to read my reports, maybe he will follow me.
Enjoyed reading this article? Share it!