Malbork in winter ... in a motorhome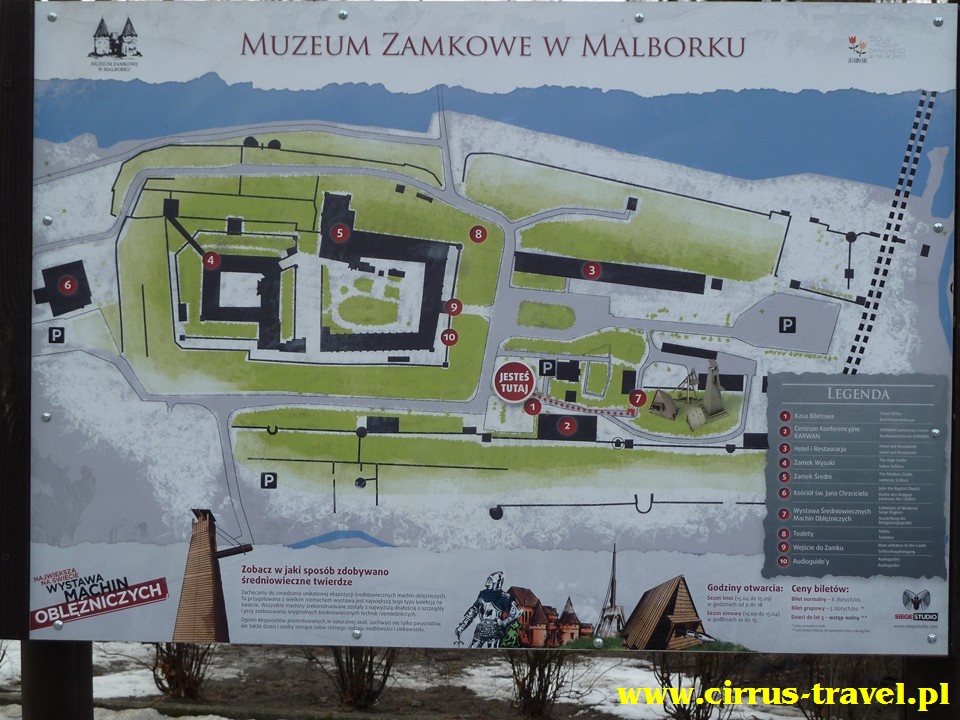 Winter trip to the Malbork Castle .
A bit crazy ... Well, what would you call a one-day trip to such a remote corner of Poland? It is true that I left Warsaw in the morning, so the distance is not so large, but ... when you listen to navigation, you drive this road (on the other hand, BoXerek passed the winter driving test)

Unfortunately, this pace of travel meant that I showed up at the checkout at 13.55 (according to the price list, from 13.15-14.00 in the winter season, tickets are cheaper - PLN 14 / PLN 9), but the lady closed the window for the "technical break", informing that from 14.15 tickets will be cheaper and ... indeed: PLN 7 / PLN 4. But visiting time ... Interiors until 3:00 p.m., exterior until 4:00 p.m.
So it was an "express" tour, but today I know that I will come back to Malbork for the whole day in the summer.
Photos will show the rest:

On the way back, Toruń by night and apple pie with ice cream in "Manekin" ...
Yum ... I recommend ...
By passion ... traveler, photographer, but I am primarily interested in the automotive industry. So far, trips rather by car, accommodation or overnight in the car. A caravanner since autumn 2009. He used to travel with Adria, Knaus, BoXerk, and now HYMER B544 has appeared. What next ... time will tell. Maybe someone wants to read my reports, maybe he will follow me.
Enjoyed reading this article? Share it!