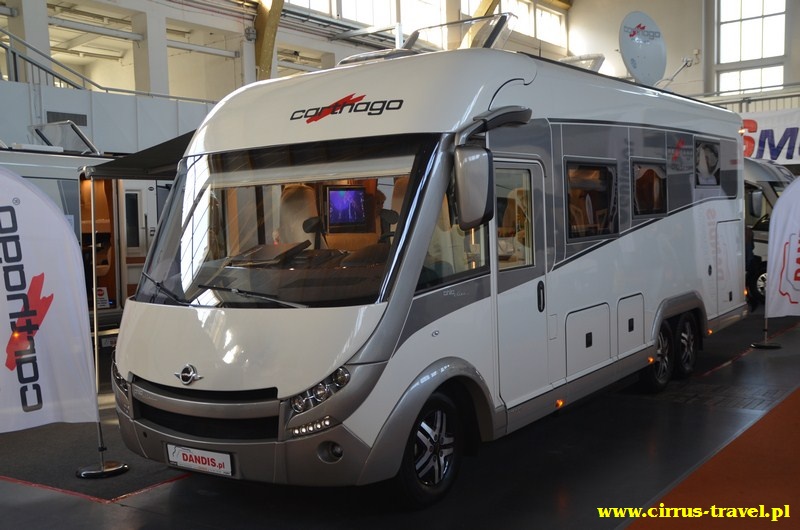 We go to the next pavilion with cars ... At the beginning, something from the top shelf:
Fiat in a sports version and off-roader based on the Mitsubishi L200:
Next we pass the stand of KIA and Citroen with new competition for VW T6 (twin Peugeot a little further):
The next pavilion is occupied by the cars of the VW group: Volkswagen, Audi, Skoda, Seat:
And next to them is Porsche ... also Porsche bikes ...
We go to the next, "luxurious" pavilion ...
which also included cheaper offers from Renault, Nissan and Suzuki:
We go outside to go to the caravan pavilions:
There was also an opportunity to meet Piotr, the owner of the friendly CampRest.com portal

The fair was once again accompanied by a Camperteam caravanning rally:
By passion ... traveler, photographer, but I am primarily interested in the automotive industry. So far, trips rather by car, accommodation or overnight in the car. A caravanner since autumn 2009. He used to travel with Adria, Knaus, BoXerk, and now HYMER B544 has appeared. What next ... time will tell. Maybe someone wants to read my reports, maybe he will follow me.
Enjoyed reading this article? Share it!