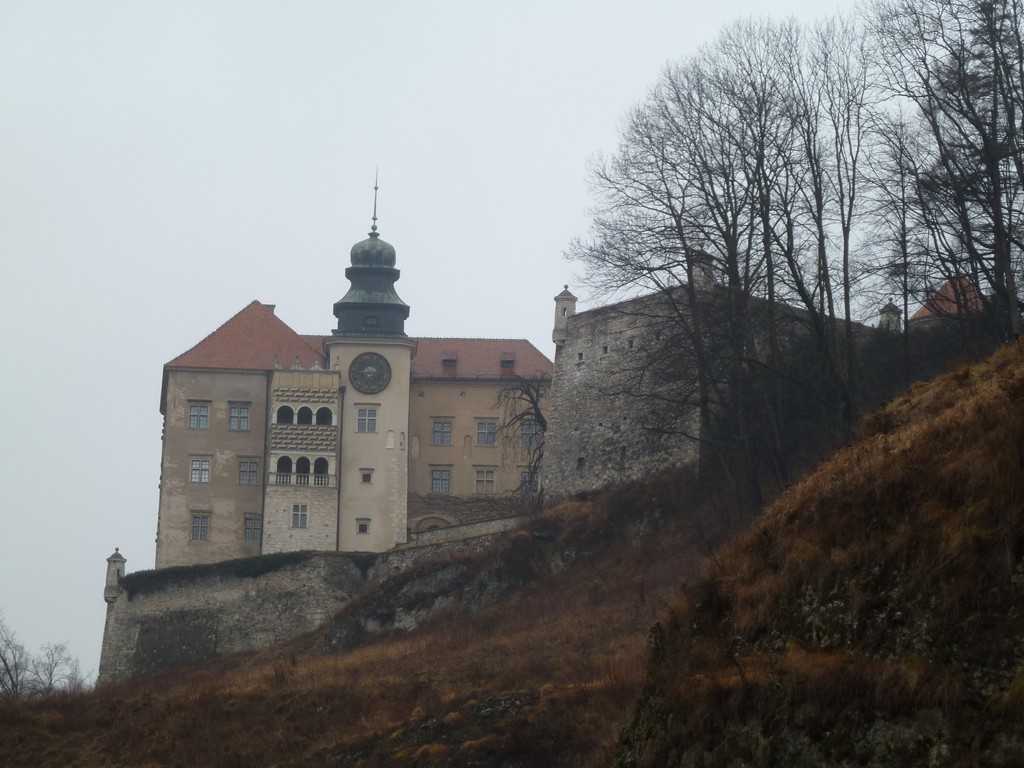 For the last days of summer or the "golden Polish autumn", I recommend a one-day trip: Pieskowa Skała - Ojców . For me it was the last trip before winter. Anyway, we can see the autumn aura in the pictures.
The first mention of Pieskowa Skała (Peskenstein) appears for the first time in 1315, in a document issued by Władysław Łokietek. It is probably a wooden fortress founded by Henryk the Bearded in the area of today's village of Sułoszowa.
Casimir the Great built on the present site in the first half of the 14th century royal castle, as another link in the defensive chain of "eagles' nests". The upper castle on Dorotka's Rock was destroyed in a fire in 1850 and collapsed three years later. The lower castle, rebuilt and changing owners many times, was taken over by the Ministry of Culture and Art in 1949. Under the supervision of prof. Dr. Alfred Majewski, restoration works were carried out, thanks to which the castle acquires its present appearance.
Ojców National Park is rich in many rock forms, the most famous of which is the Club of Hercules. Others include the
Deotymy Needle or the Kraków Gate and numerous caves: Łokietka, Ciemna, Sąspowska.
Going from Pieskowa Skała to Ojców, we pass the chapel of Our Lady beautifully integrated into the rock, and then we see the "church on the water".
For those who want to stay here for more than one day, accommodation is provided by numerous private accommodation and camping sites next to agritourism farms.
By passion ... traveler, photographer, but I am primarily interested in the automotive industry. So far, trips rather by car, accommodation or overnight in the car. A caravanner since autumn 2009. He used to travel with Adria, Knaus, BoXerk, and now HYMER B544 has appeared. What next ... time will tell. Maybe someone wants to read my reports, maybe he will follow me.
Enjoyed reading this article? Share it!