47 of the best gifts for a camping fan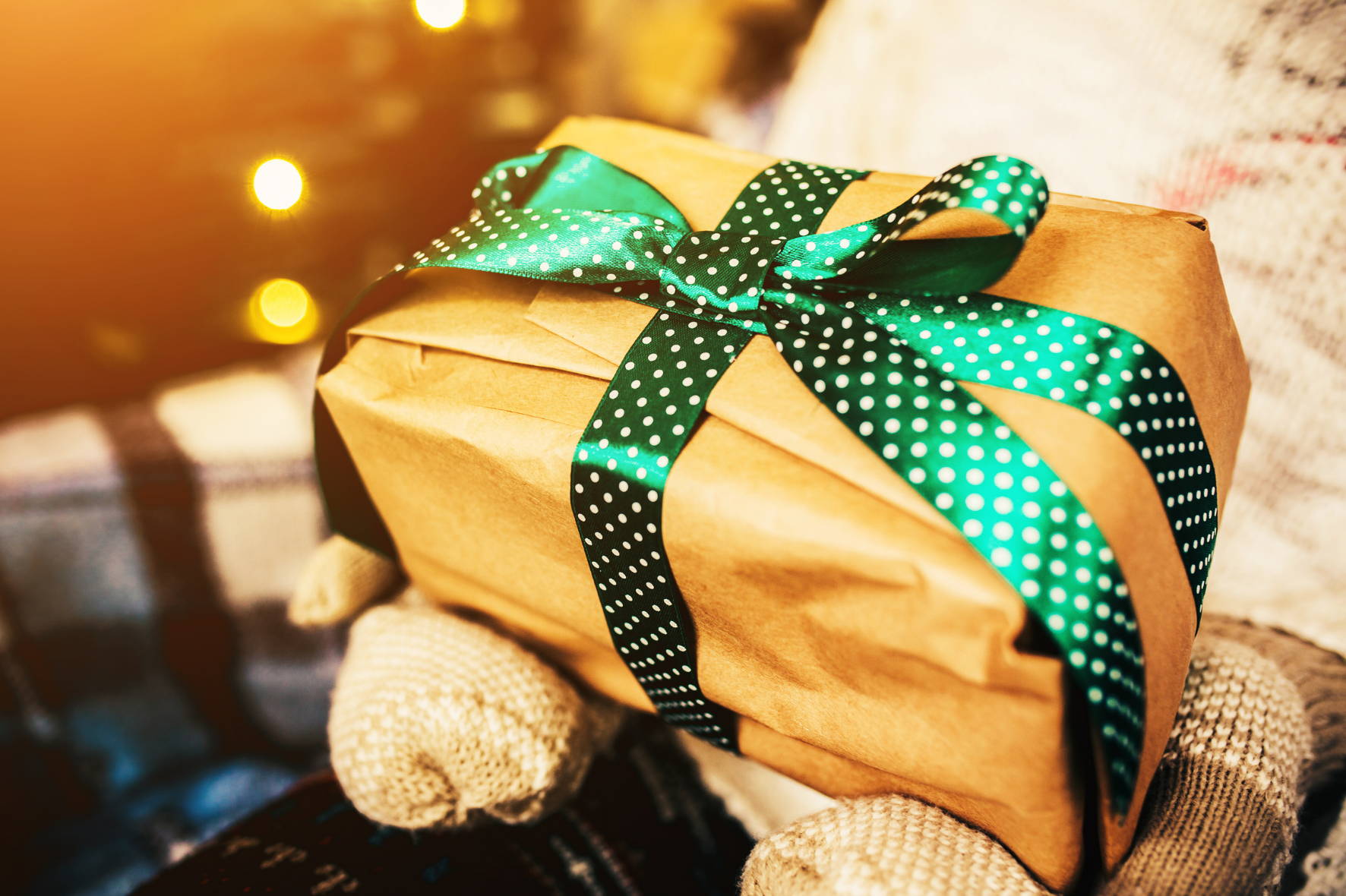 Are you looking for a gift for a travel enthusiast? We tell you what will be useful for every caravanner while camping and traveling. You will also find gift ideas for children here. There are also ideas for capturing travel memories, and we have divided all gifts into several categories. Almost 50 ideas in total! Remember, however, that it is always worth listening to your loved ones. He may even ask what they dream about.
Gifts for a camper or trailer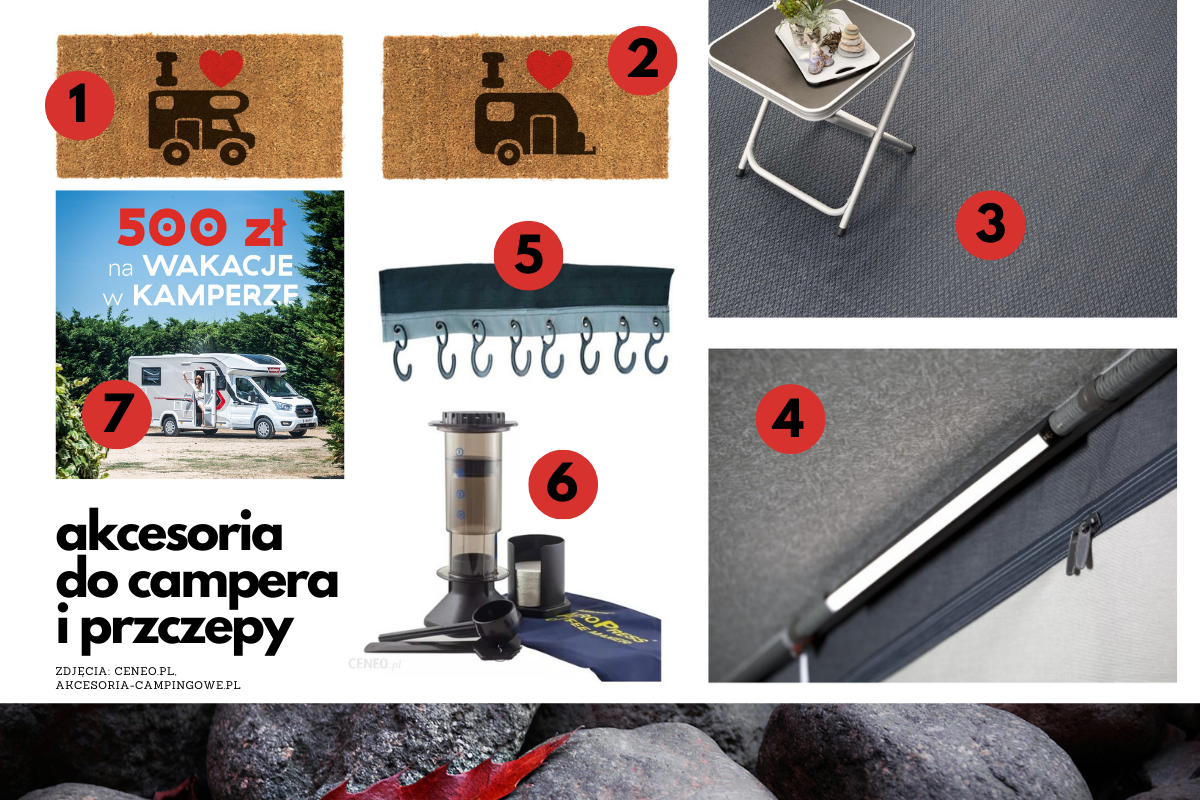 To begin with, I present gifts that no one will certainly want to give back or exchange. Even if someone already has a windshield wiper for a camper or trailer, they will gladly replace it with a new one when it wears out. Awning hooks were the hit of our InstaStories on Instagram this year. You sent information about them to each other so that you could buy them before the holidays. This time you can do it well in advance. A good outdoor floor is an important element of the equipment of a camper or trailer . Such a floor is replaced every few years anyway, so even the most expensive gift from this list will certainly be a hit. If you want to infect travelers with the love of caravanning, it is worth considering a voucher for renting a camper or trailer .
Campervan doormat
Trailer wiper
Outdoor flooring for camping
Click LED lamp
Voucher for renting a camper
Camping helpers - perfect gifts for a traveler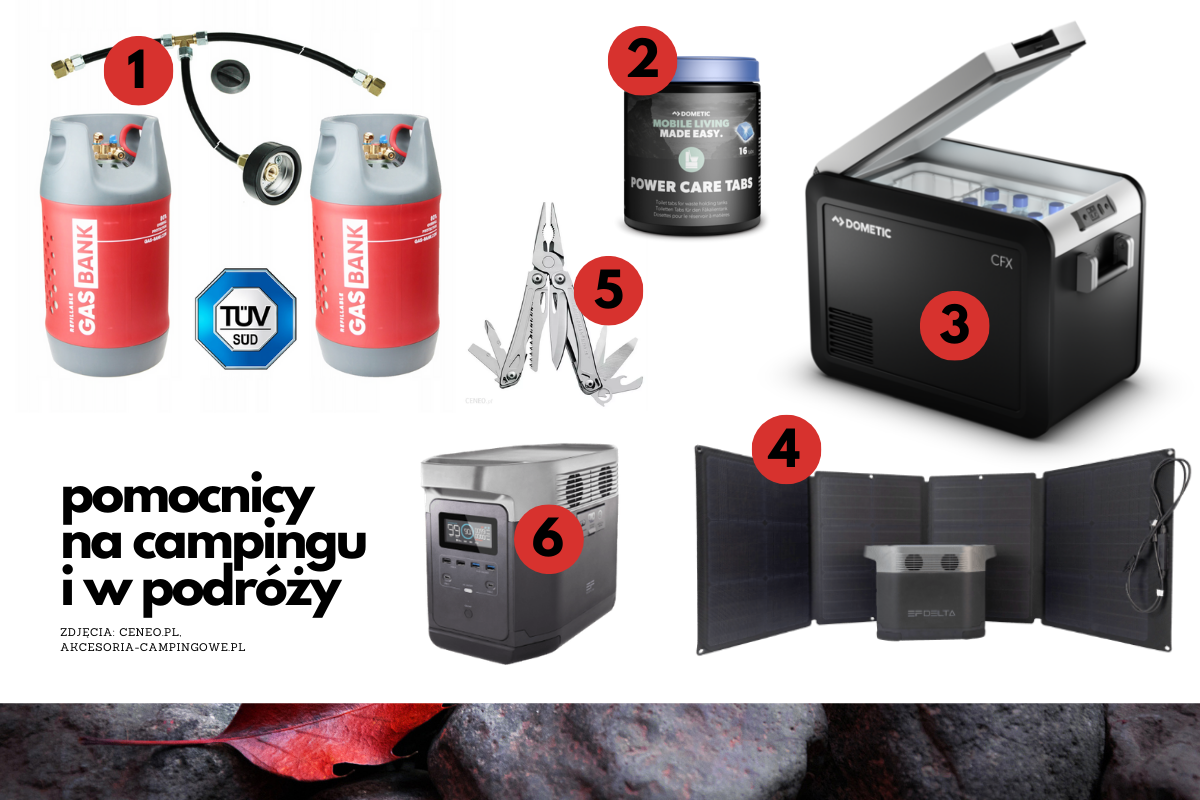 The first place on our list were gas cylinders from Gas-Bank . They work especially well in winter, when much more gas is used to heat the camper. Even in summer, when camping in the mountains, more of it is used. You can read everything about cylinders here: " Gas in a camper. Replacing a gas cylinder in other countries . We have been using the Dometic portable compressor refrigerator for over 6 years. We take it with us camping as an additional fridge for the camper's garage. When we rent a motorboat on vacation, we take it on board from the garage, because the refrigerator is also suitable for swimming. If you like very practical and cheap gifts, toilet chemicals are your choice. We use the black version of Dometic Power Tabs. Chemicals in cubes are much more practical than those in liquid form, but there are also ecological versions, to which I am attaching a link.
This year, we will test photovoltaic panels and a portable battery both on and off the campsite. We often miss such additional amenities at stops without access to electricity. You can connect a blender to the battery and charge the battery of e.g. a laptop.
The multitool is already a classic among gift ideas, but every traveler will certainly be happy with this gift.
GasBank gas cylinders
Clothes for a traveler - a gift for years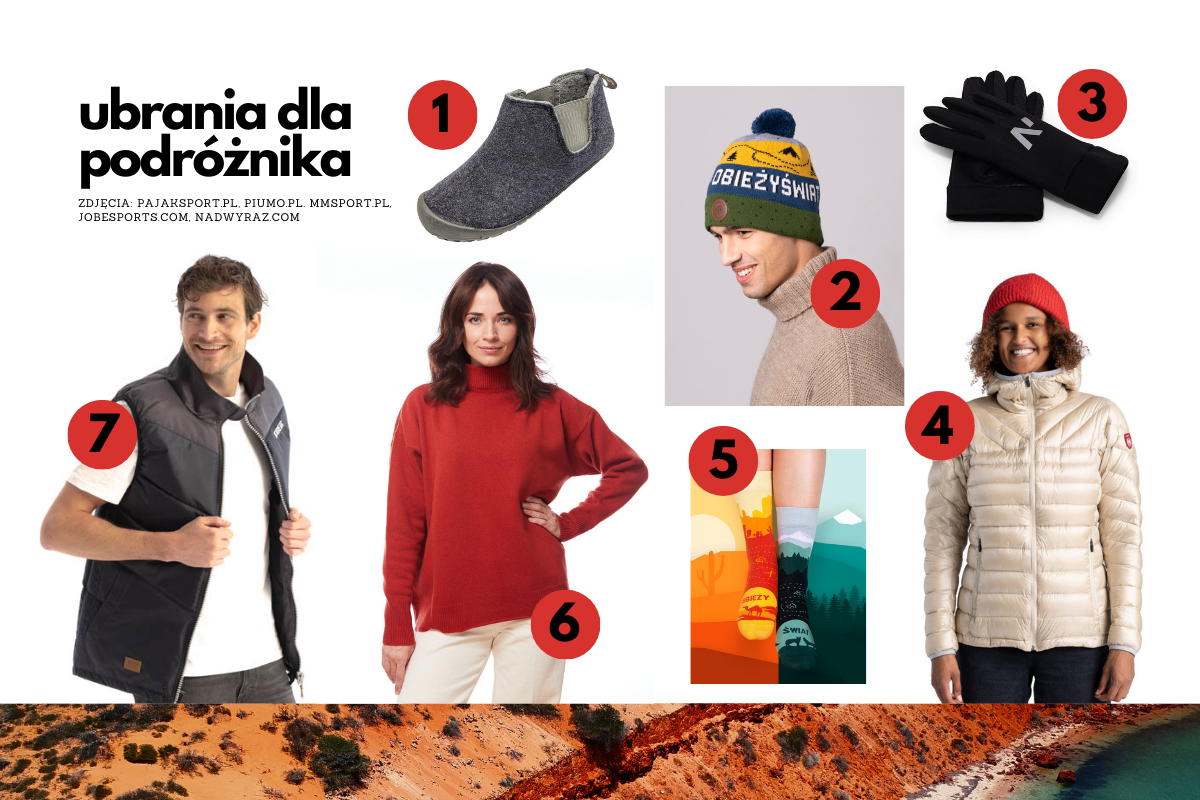 Most caravanning enthusiasts love to travel all year round, regardless of the weather. You can make it easier for them by buying warm and beautiful clothes made in Poland as a gift. We use down jackets from Pajak , sewn in our hometown, with our whole family. This new color of the Phantom jacket is beautiful! Piumo brand sweaters are also sewn in Bielsko-Biała. I have been using their woolen hats and scarves for a long time. Let me tell you, I'm putting this sweater on my letter to Santa. Santa Claus right after the Gumbies slippers. I've been looking for camper shoes like this all year in which I can use them to go to the bathroom at the campsite in the winter. I finally found it, but will I also find it for Christmas?
I also added a very practical tank top to the list, which is also a life vest! It has a displacement of 50N, which is as much as standard vests.
Christmas gifts for children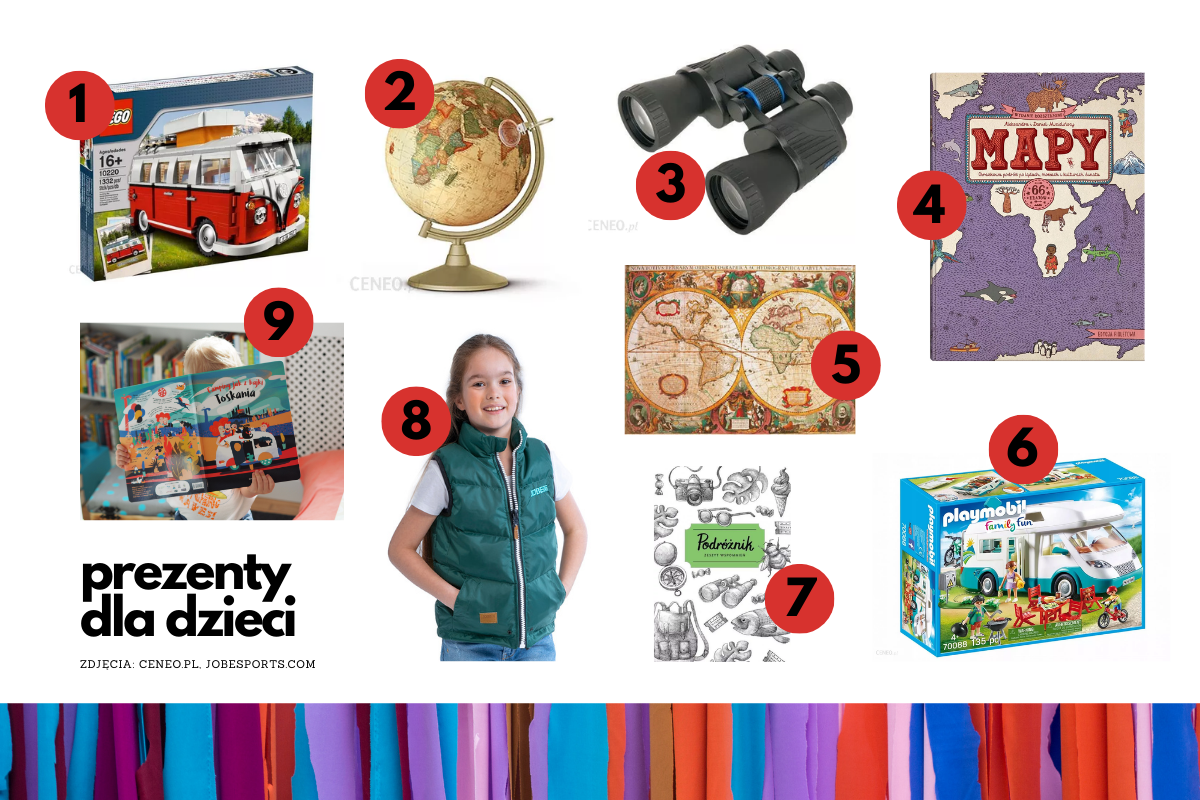 Our children love Lego and Playmobil toys, as well as books and puzzles. I have selected the most interesting suggestions for camping and camper enthusiasts. All kinds of travelers have recently attracted my special attention. In such notebooks, children can write down memories and solve puzzles about the places they visit. They can record interesting experiences at the campsite. You can also make such a traveler yourself. A gift for a DIY traveler - on the Dosi blog at this link you will find a lot of inspiration for making such a traveler for children. Dosia has been preparing them for every family trip for several years.
Children may like our original book " Camping like a fairy tale ". We no longer sell it directly, but it is still available in major online bookstores. The list also includes the sleeveless jacket I wrote about above. This insulated "Bodywarmer" from Jobe is also a life vest!
Books - a gift for every caravanner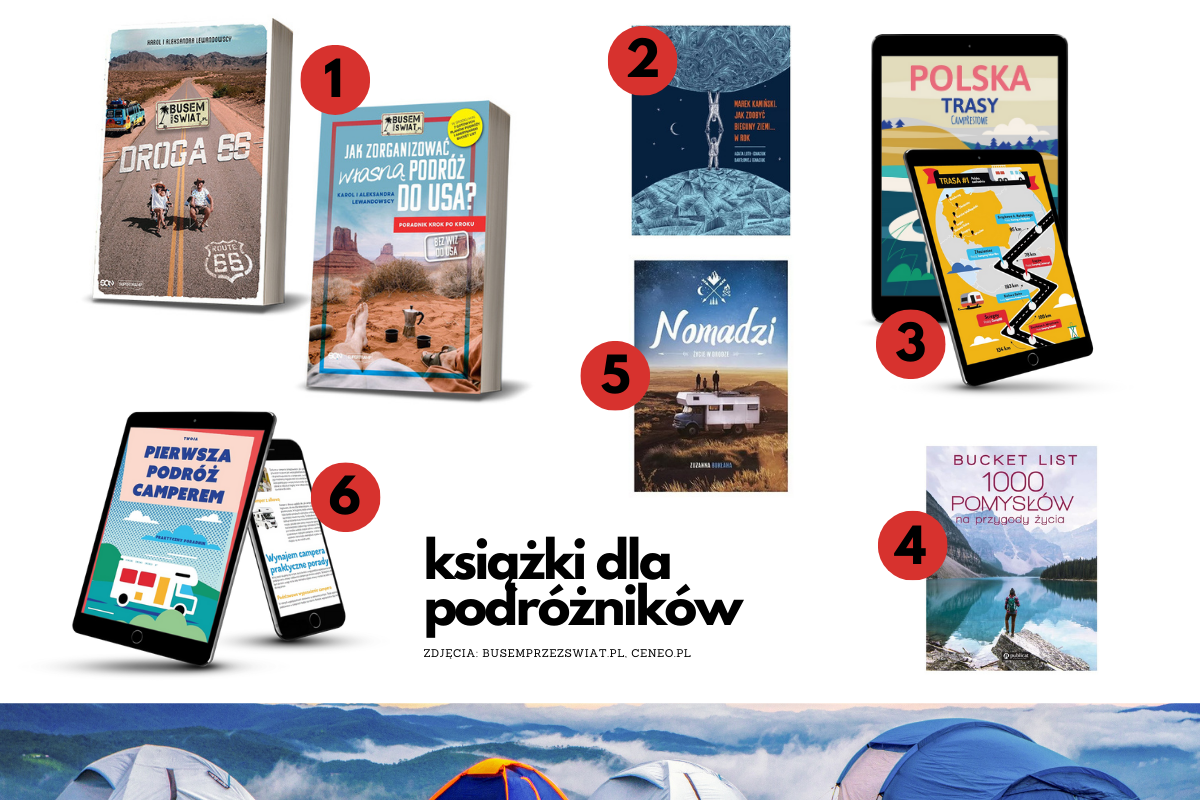 Best time between trips? This is definitely planning your next trips . It is best to be inspired by the journeys of others. This year, we were completely absorbed by the books "Bus Through the World" from a series of trips around the USA. We want to travel around the USA in a camper in 2021. If you are planning your first camper trip in Europe, our original " Guide " and ready-made " Camper Routes " will certainly be useful. E-books with ready-made routes, liked by beginner caravanners, are also a large dose of inspiration and knowledge for all travelers who have been driving campers for a long time. If you want to see what our e-books look like inside, subscribe to the newsletter. After signing up, you will receive an e-book by e-mail: "Camper to Legoland".
The book "Bucket list" also caught my eye. 1000 ideas for the adventures of a lifetime. I really like looking for new ideas for travel . "Nomadzi" is this year's offering from Znak publishing house. I really wanted to read this book because one of the characters in the book comes from my hometown.
Camping containers - a universal gift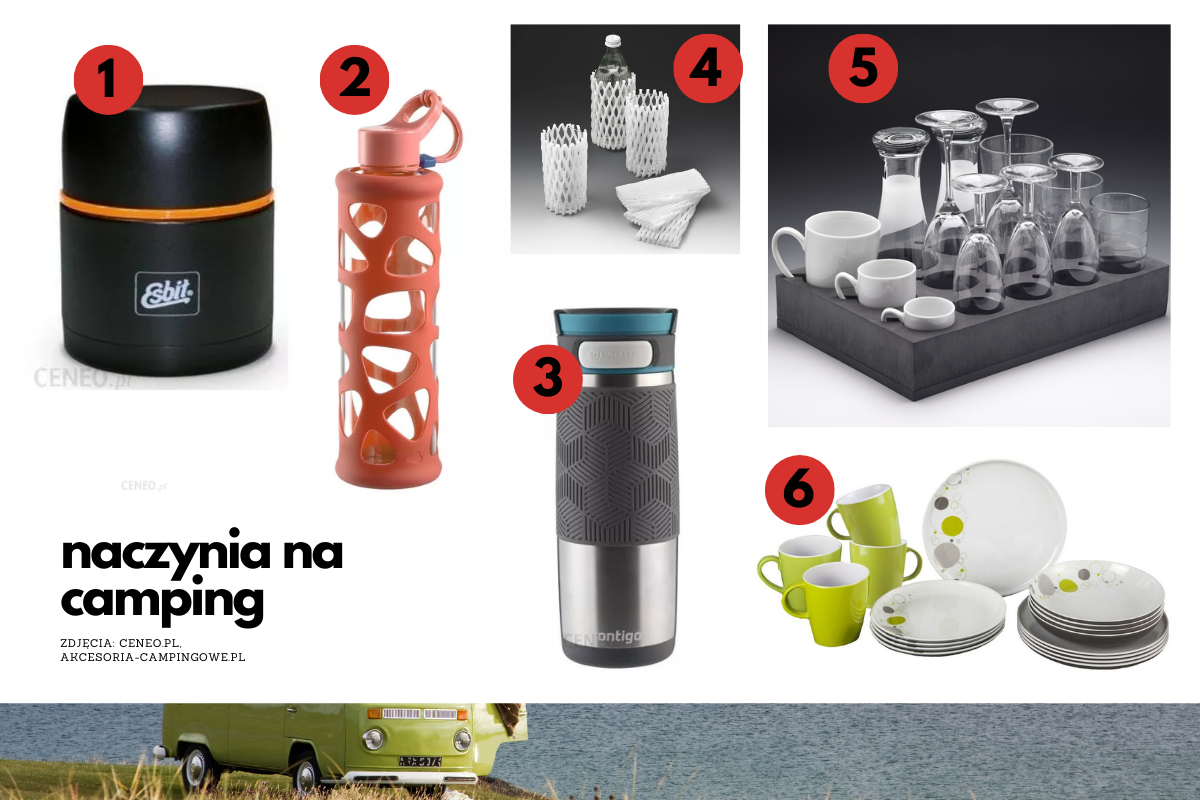 If the traveler you want to gift to loves to prepare takeaway meals , they will surely love Esbit containers. We have been using them since 2015 and they are with us on every small and big trip. In autumn and winter we pack warm soups there, and in summer we keep cool fruit and vegetables. We also take drinks with us everywhere, and this year I decided to greatly limit the use of plastic water bottles. The taste of water from this glass is a completely different story! When buying a glass bottle, make sure the inside of the cap is not plastic.
It is best to buy melamine dishes with a rubber "Anti Slip" protection on the bottom. Thanks to this rubber, the plates and bowls do not move while eating, which gives the impression that they are as heavy as ordinary ceramic dishes. We have been using Brunner melamine cookware for over 6 years and I think they are some of the best on the market. They are very durable - they do not break when dropped.
Bottle protectors
Glass organizer
Melamine tableware for camping
Travel memories - gifts with sentiment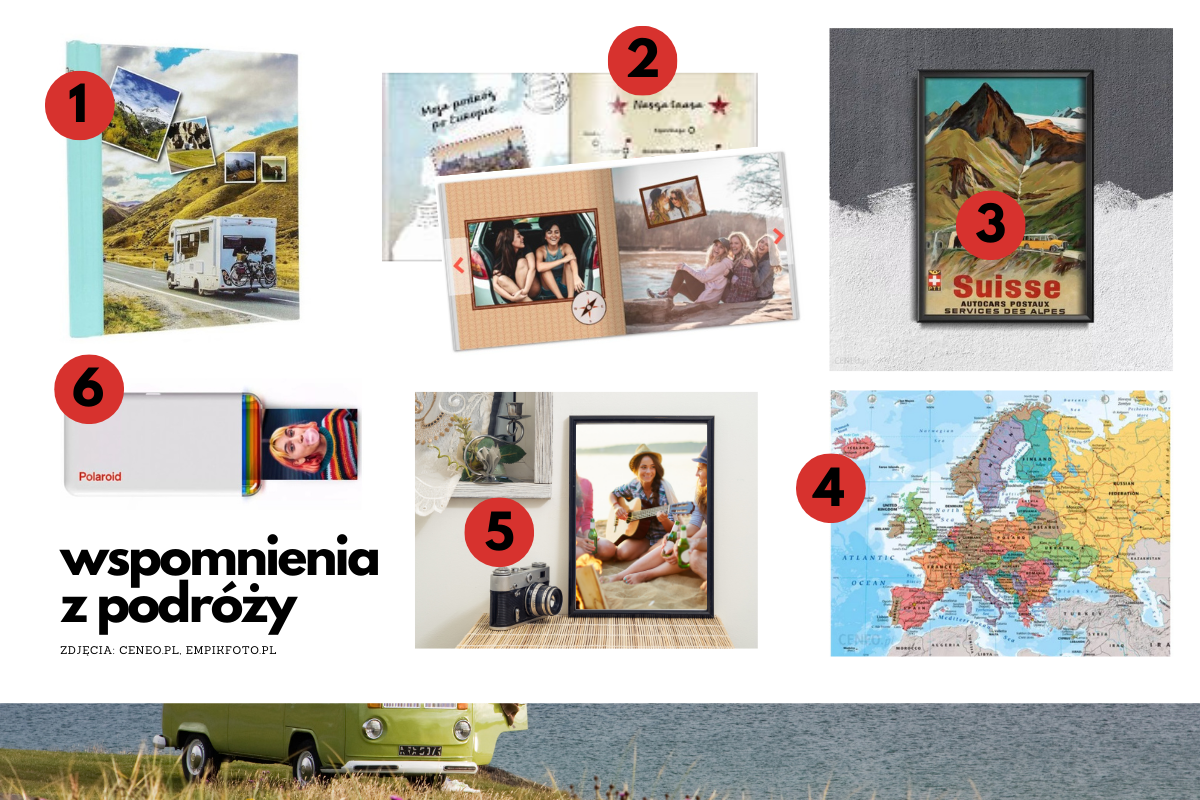 Travel photos always bring back nice memories and a lot of smiles. If the person you want to give a gift to likes to develop holiday photos, the best albums are magnetic albums. In addition to photos, e.g. from the campsite, you can also place souvenirs there, such as postcards, entrance tickets to museums or public transport. A great addition to this album is a portable printer where you can print photos straight from your phone. This way, on Christmas Eve, you can complete the first pages of the album from your last camping holiday together.
If you have access to photos of the traveler you want to give as a gift, it is a great idea to prepare such a photo book in advance. If you don't have time to print a photo book, develop one or two nice photos and frame them.
For poster lovers, it's nice to choose an unusual retro poster or a practical large map. You can use it to plan your next camping trips.
Each link takes you to a store where you can buy Christmas gifts . There you will find even more gift inspirations. If you have your own ideas for gifts for travelers, write them in the comments. Each subsequent camping trip will be easier with this gift!
---
Want to know even more?

• Join our Facebook group – Fajne Campingi
• Follow our Facebook profile – CampRestowy Facebook
• See how we travel as a family on Instagram. During our trips, this is where we post most of our reports from everyday life at the campsite or in the camper - CampRestowy Instagram
• Watch our videos on YouTube, subscribe to our channel and give a thumbs up to the videos you like – CampRestowy Youtube
We have created the CampRest portal for people who value freedom and travel on their own.
Enjoyed reading this article? Share it!