A must-have for a little traveler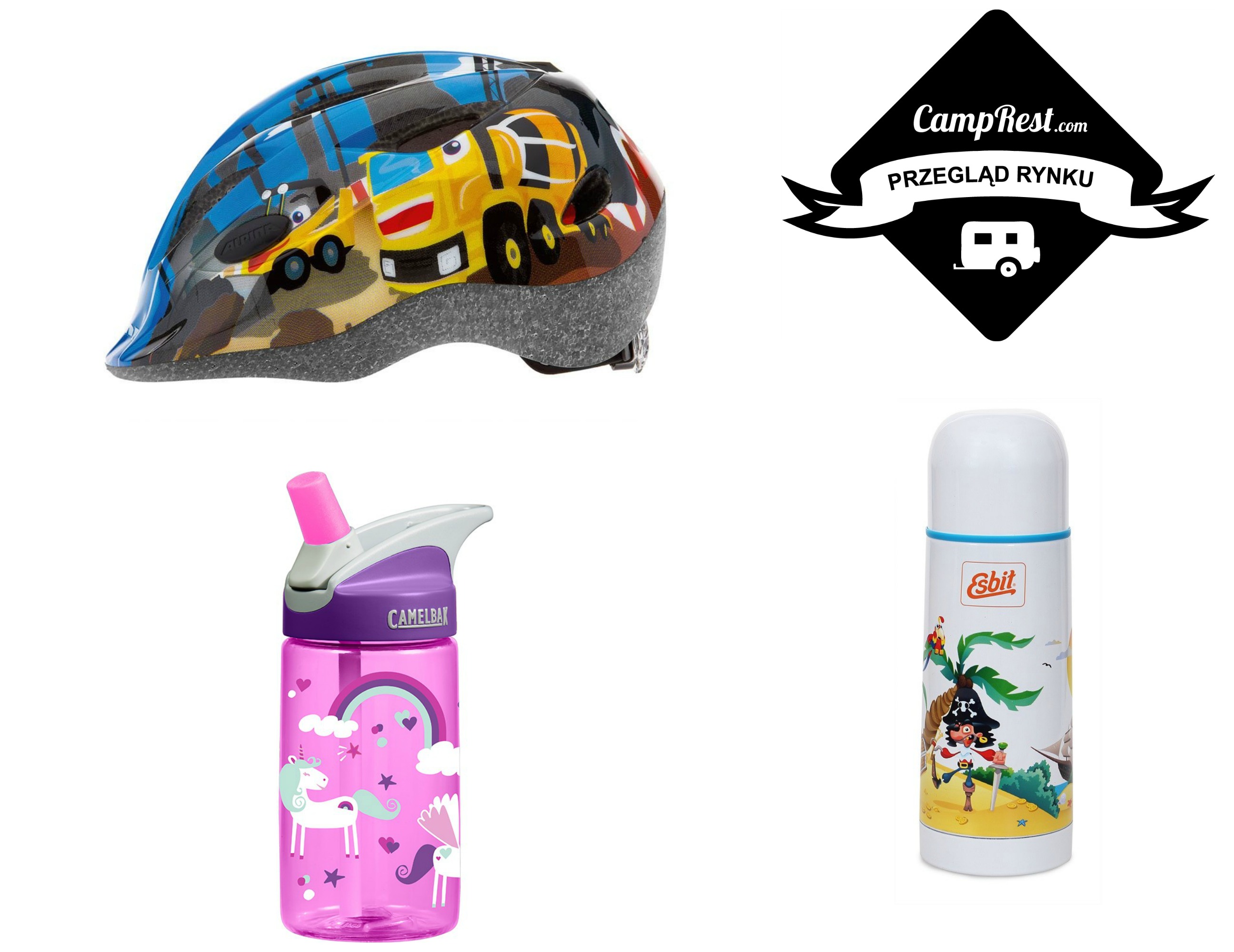 The holiday season is in full swing. Among outdoor products, you can also find many products that are intended for younger users. Often their quality does not differ from models that are produced for adult users and thanks to interesting graphics or other solutions they can serve our children.
It is definitely worth paying attention to:
CAMELBAK EDDY KIDS bottle for children 0.4l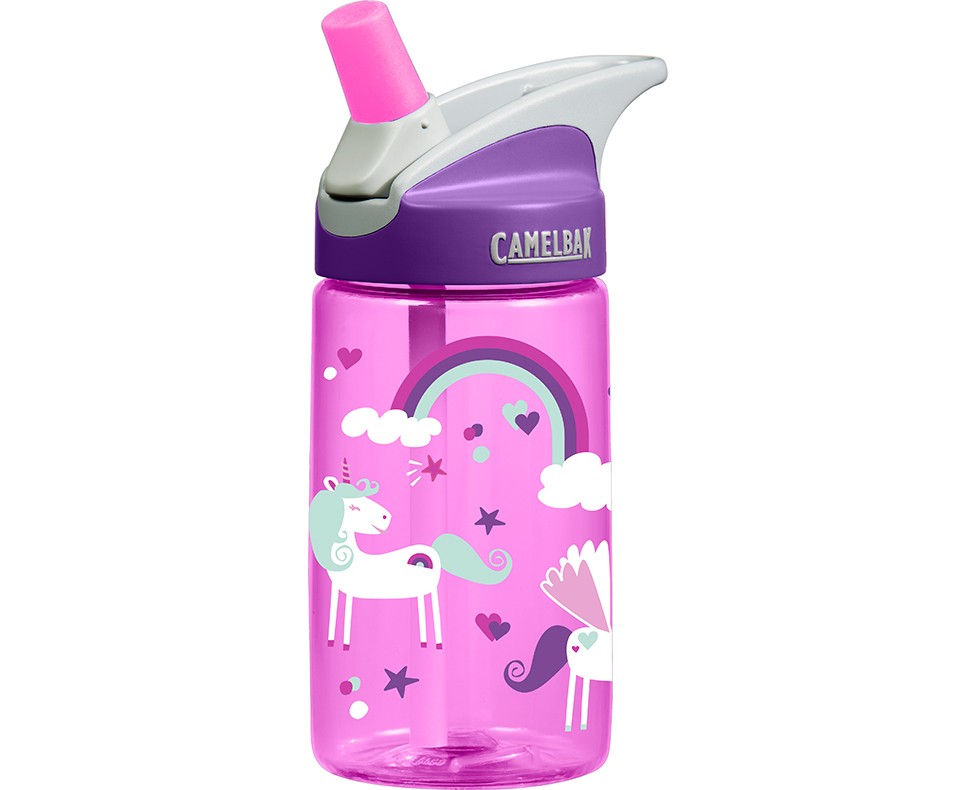 Classic "non-spill" eddy ™ bottle designed for children and designed especially for small hands by the Camelbak brand. The simplified straw is easy to use by children, and the shape and size of the bottle allows it to be packed into any luggage or schoolbag. The combination of the patented CamelBak Big Bite ™ Valve mouthpiece with a straw and lock makes the bottle easy to use for children and easy to clean for parents. The stain-resistant Tritan ™ material of the bottle does not contain smells and flavors and is completely free from harmful BPA and BPS compounds.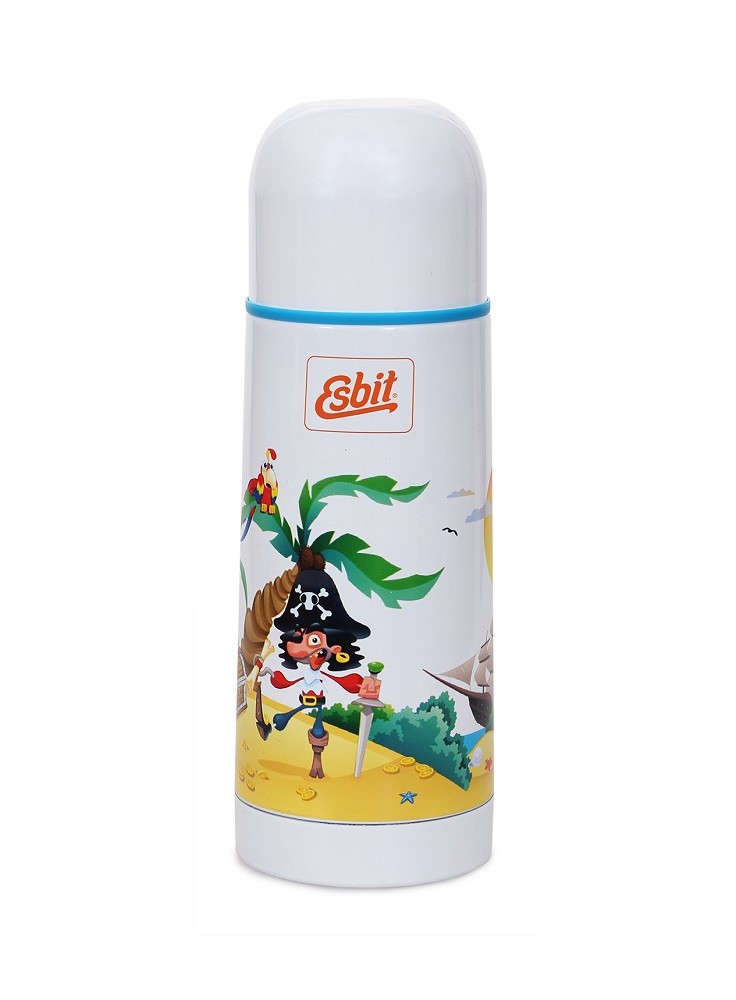 Esbit's bestseller - the Vacuum Flask thermos, which, thanks to its capacity, shape and print, will be an ideal solution for the youngest, independent tourists.
The Kid version is made, similarly to "adult" flasks, of the highest quality stainless steel, on the outside covered with a white surface with a very attractive print w. The outer surface protects against accidental release of a thermos held in a glove or a cold hand.
DEUTER SCHMUSEBAR children's backpack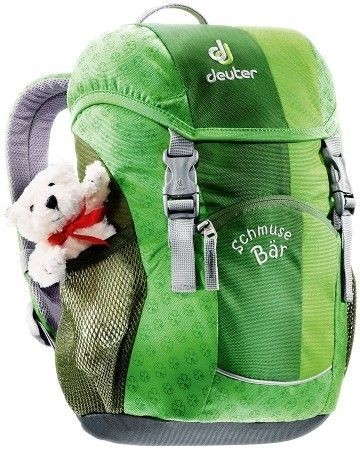 This is a professional backpack for a small traveler from the Deuter brand. Designed so that every toddler from 3 years of age can use it independently. The backpack has buckle fasteners designed especially for children. The back is contoured and filled with a soft, breathable foam, which also protects the child's back when carrying angular objects. The main compartment is tightened with a rope with a clamp and fastened from the outside with two buckles. The rucksack's straps are profiled and made of a material that does not cause abrasions. In the flap closing the main compartment, there is a window for placing the child's data. On the front, a large zippered pocket with a strap ended with a buckle for attaching the keys. On the sides, there are additional mesh pockets.
ALPINA GAMMA 2.0 children's bicycle helmet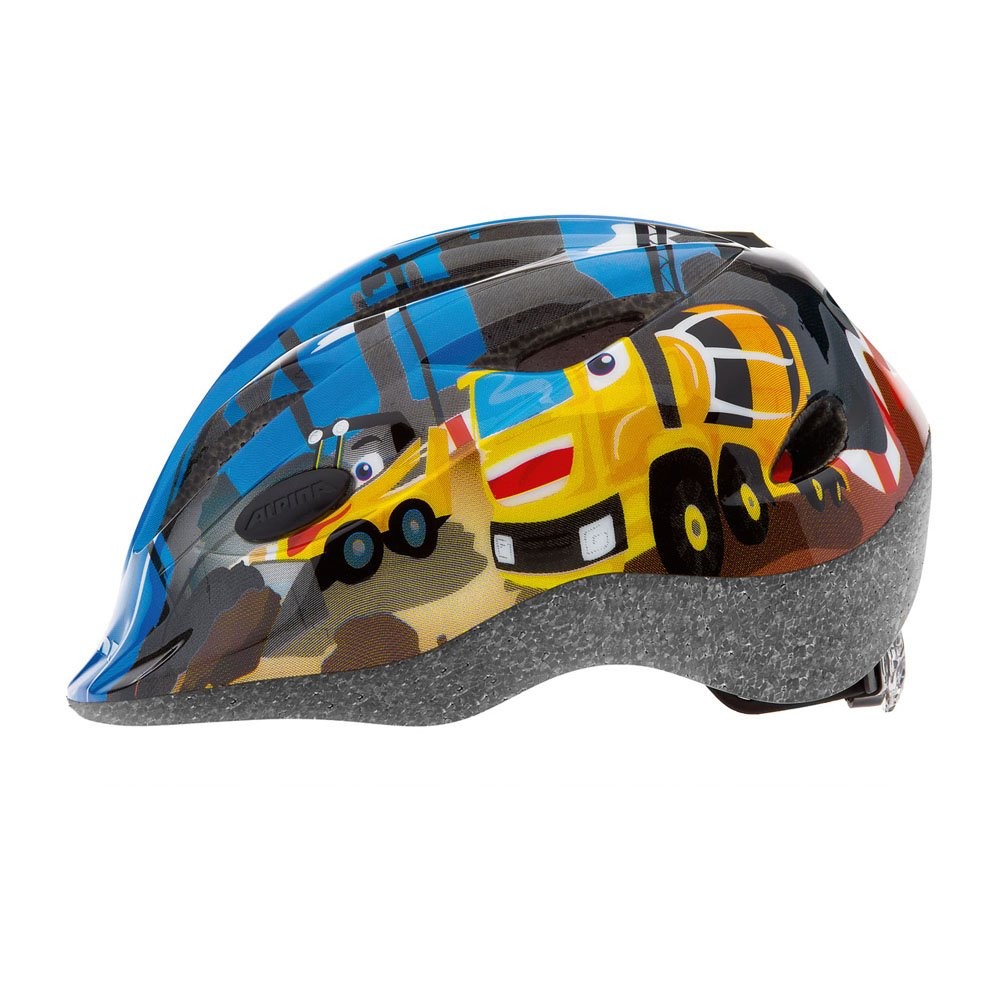 Gamma 2.0 is a colorful and easy to fit helmet designed for the youngest by the well-known and respected Alpina brand. Its rounded shape will provide your child with comfort also when it travels in a child seat on your bicycle. Despite its small size, this helmet has technologies known from models intended for adults, therefore it provides on the one hand safety and on the other hand comfort for the child, even during long-term use!
| | |
| --- | --- |
| | The author of the article. The article was prepared in cooperation with the Outdoorzy.pl store |
We do what we know best and stay true to our goals. We want our customers to have the best possible shopping experience with us. That is why in our store we offer carefully selected equipment for climbing, hiking and mountain sports, running, mountain biking, winter sports, as well as travel accessories. Our warehouse is full of hundreds of outdoor products from the largest and well-known outdoor brands, as well as those that aspire to become such. We are constantly expanding our range. Everyone will find something for themselves: hiker, climber, runner and cyclist.
Enjoyed reading this article? Share it!