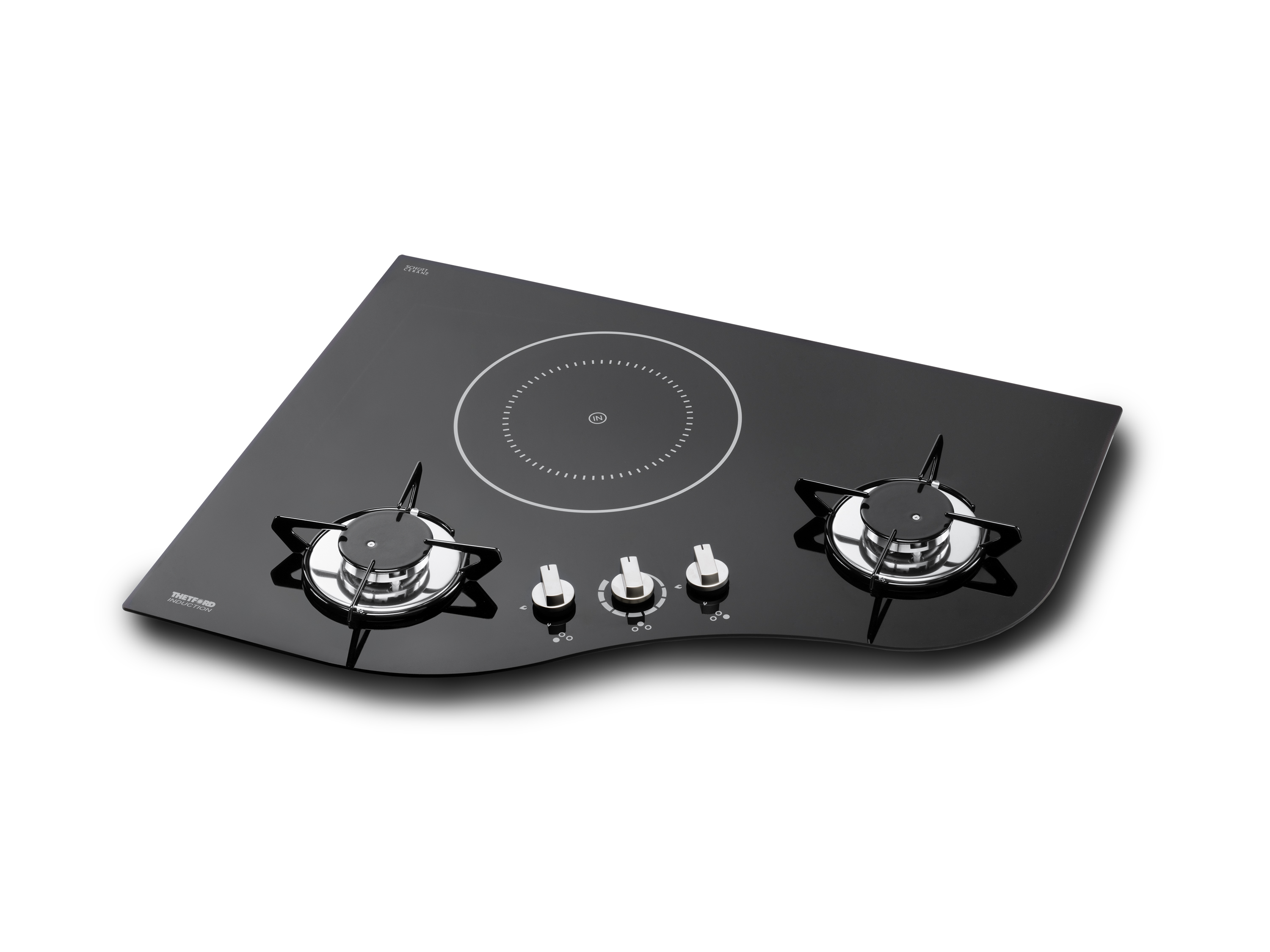 The clear leader on the market of sanitary appliances, cooktops and absorption refrigerators for caravanning overseas announces a program tailored to the needs of autonomous travel across Europe. The compact equipment of the kitchenette is designed for the smallest tourist vehicles.
Thetford Group today employs over 1,000 employees, and its first branch outside the US was established in the 1970s. Since 1973, the European headquarters of the company has been located in the Netherlands. And it is here that the latest collection of kitchen equipment was designed.
Induction hobs
The traditional gas cookers have now been supplemented with two models of the Topline 98 Hybrid induction hob. Their most important advantage is, of course, the latest technology, complementing traditional gas burners. The advantage of induction is the quick preparation of food, thanks to the magnetic field that is generated between the surface of the plate and the pan. In turn, the combination of an induction hob with gas burners guarantees flexibility in the selection of a power source. Of course, when parked, it is worth using the heat generated by the magnetic field. The induction hob turns out to be very efficient, since 90% of the electricity is converted into heat. When using a 230V connection, the power consumption has been adjusted to the most common restrictions on campsites (up to 7A).
Less risk of burns
The induction hob recognizes the size of the pan and adjusts the heating surface area to the surface of the pan. The hob is easy to keep clean, because what, for example, falls out of the pan during cooking, does not burn. Thetford also made sure that the risk of accidental burns was kept to a minimum. The Topline 98 Hybrid series cookers have an LED indicator. This activates when the surface temperature is heated. There is also a child safety lock (Child Safety Lock). Both versions of the cookers are distinguished by their design.
Topline 111 model for motorhomes
The offer is also complemented by the smallest kitchen block with a sink. A two-burner gas hob is integrated with the sink, which is to guarantee the ease of arranging a kitchenette on board the smallest motorhome models (van and van). The Topline 111 model is distinguished by its width (only 370 mm) and depth (only 195 mm). The glass cover is divided into two parts, which creates an opportunity to enlarge the surface of the kitchen worktop.
More information at: www.thetford-europe.com
Writing, traveling and good campers are what Rex likes the most :)
Enjoyed reading this article? Share it!