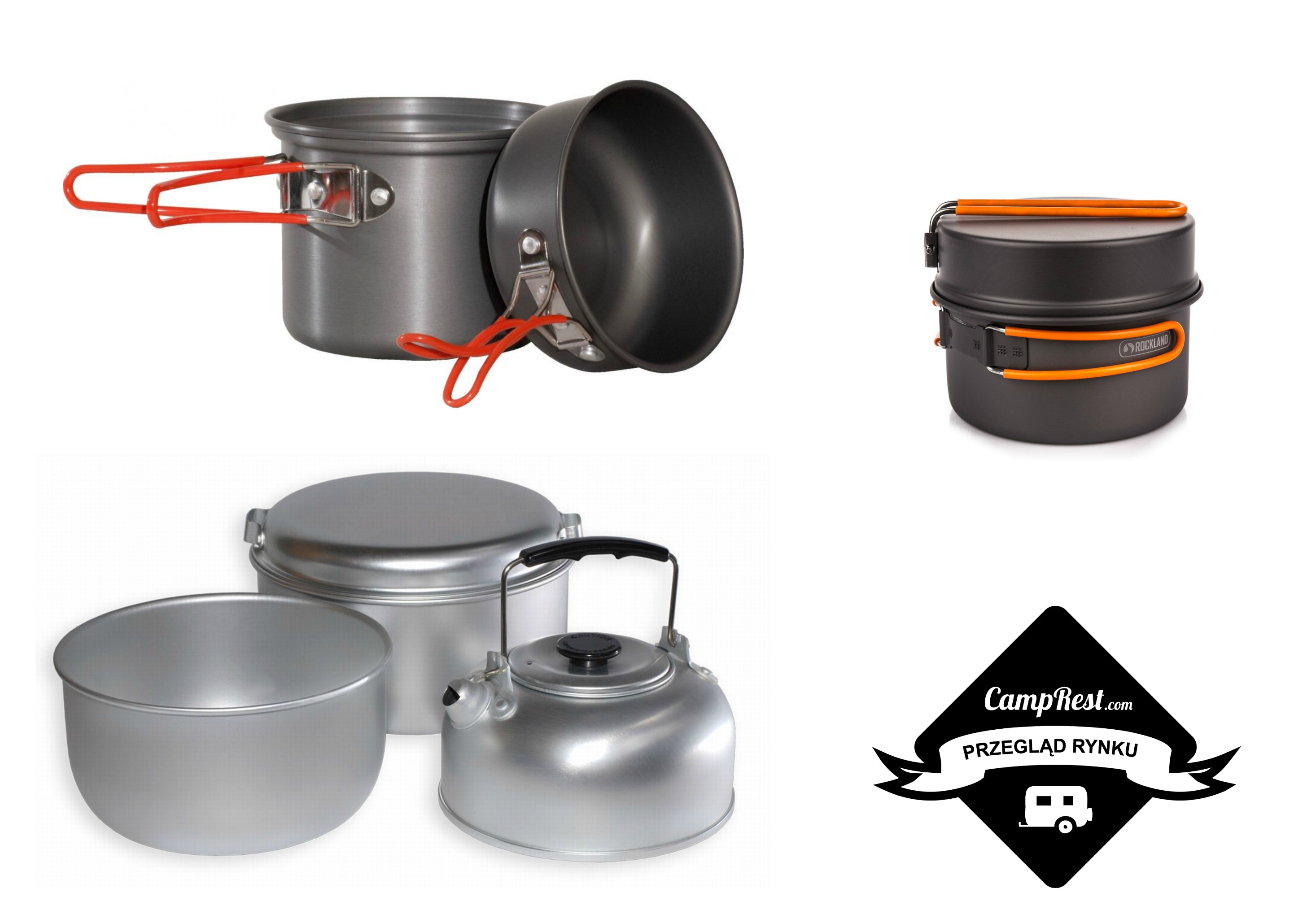 Rockland - the Polish manufacturer of tourist accessories offers several interesting sets of dishes that will work well not only during camping or holidays, but also more demanding trips. Choose the one that suits you best!
A set of dishes for 1-2 people made of anodized aluminum consists of two pots with foldable handles. The pots can be folded into one, compatible unit, thus creating a small and handy tourist set that you can take anywhere with you. It can easily accommodate a 220g cartridge and a small cooker. In addition, the set is equipped with a cover for easy transport.
ROCKLAND TRAVEL DUO ANODIZED cookware set
The Travel DUO Anodized cookware set has been designed for tourists who want to prepare a nutritious meal during an outdoor escapade or during a camping trip. It consists of a pot with a capacity of 1.1 l and a pan with a diameter of 13.5 cm. Both vessels are made of anodized aluminum and are equipped with fold-out handles, attached to the vessels by welding. Their design allows them to be put together, thanks to which the tourist saves space in the backpack, while gaining empty space in the vessel to use. The product, in addition to high mechanical resistance and ease of use, is distinguished by its lightness and aesthetic performance.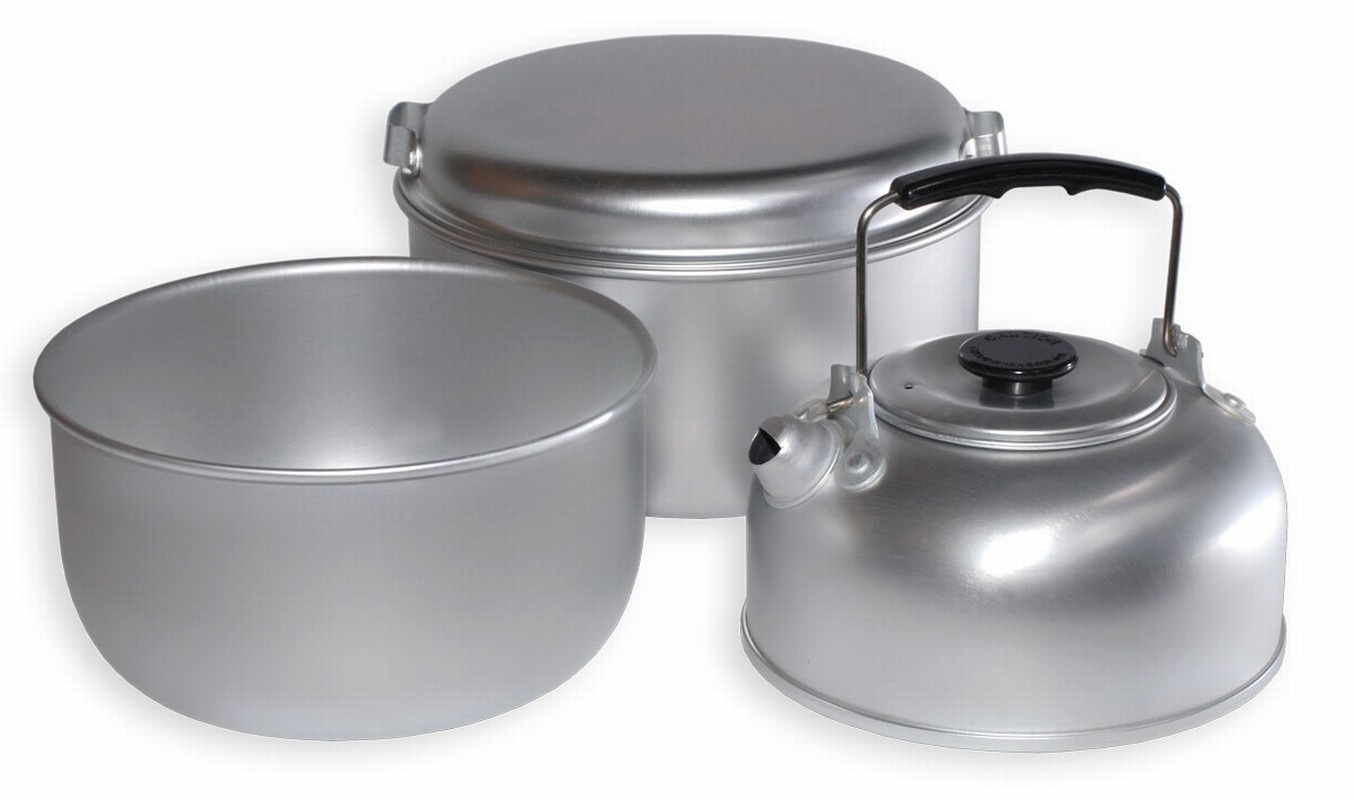 Classic, aluminum set of tourist cookware with a kettle. It is light and very durable. It consists of two bowls with a capacity of 1.3 and 1.7 liters, one pan with a diameter of 17.5 cm and a kettle with a capacity of 0.65 liters. In addition, the set has a handle that facilitates the use of bowls and pans. It is a classic tourist set, perfect for camping and other trips.
| | |
| --- | --- |
| | The author of the article. The article was prepared in cooperation with the Outdoorzy.pl store |
We do what we know best and stay true to our goals. We want our customers to have the best possible shopping experience with us. That is why in our store we offer carefully selected equipment for climbing, hiking and mountain sports, running, mountain biking, winter sports, as well as travel accessories. Our warehouse is full of hundreds of outdoor products from the largest and well-known outdoor brands, as well as those that aspire to become such. We are constantly expanding our range. Everyone will find something for themselves: hiker, climber, runner and cyclist.
Enjoyed reading this article? Share it!