A motorhome for a large family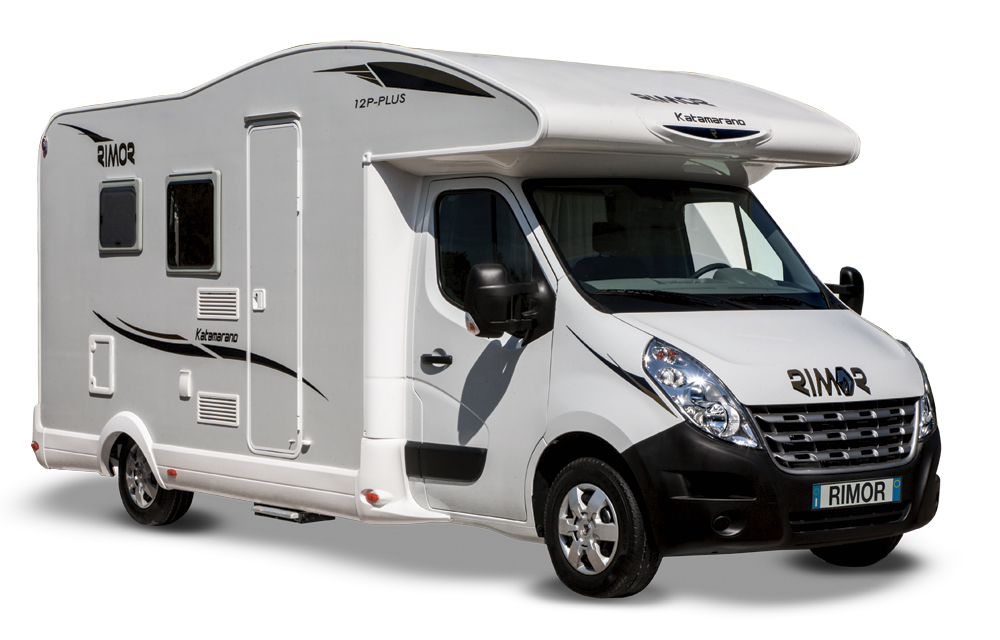 The Italian brand Rimor's catamarano can be combined with two different cars. It can be based on both the Ford Transit and Renault Master models. The bodywork itself, however, is very similar in both vehicles and has been designed so as to allow the whole family to stay overnight in a small space - not necessarily in the most popular variant "two adults with two children".
A catamarano is by definition a low-budget vehicle - if you can even say that about a motorhome. However, we will not meet here with a huge amount of space or with luxurious equipment. The manufacturer's goal was to create a popular vehicle that could be afforded not only by a wealthy family.
For seven people
The models Katamarano Sound (Ford) and Katamarano 9 (Renault) provide sleeping places for seven people. How was it possible for vehicles with a length of 6.8 m and 7.4 m, respectively?
Let's take a look at Renault. First of all, the space above the driver and passenger seats was used, where there are two sleeping places. The fold-out table and the four seats around it can also be converted into a double bed. A smaller bed, and therefore intended rather for a child, can be "conjured up" from two seats located between the passenger seat and the entrance door to the motorhome. There is also a double bed at the end of the vehicle, in which case the people sleeping on it will have their feet facing each other.
Interestingly, there was enough space in the motorhome not only for 7 beds, but also for the kitchen and bathroom. The toilet area can be quite cramped, but with so many sleeping spaces, be prepared to make compromises.
In Ford, due to its length, it will be even tighter. Here, at the end of the vehicle, there is a tiny toilet part - a shower tray has also been squeezed into it. Two children will be sleeping under the window, with their feet facing each other, and one will have to place their head between the wall of the motorhome and the bathroom wall. The kitchen is also difficult to say that it is spacious.
For six people
It should be a bit more comfortable in the Katamarano 5 (Renault) and Katamarano 3 (Ford) models, which are designed for six people. And actually, even adults themselves could afford a night in these motorhomes, if not for the fact that in the case of Ford one of the beds is sloping, which means that a person who wants to straighten his legs on it will hit the hole with his feet. Such "cutting" the bed allowed to find a little space for a person who would like to use the kitchen part or squeeze into a tiny bathroom.
The 12P (Ford) and 12P Plus (Renault) models are also planned for a family of 6. Thanks to a slightly different layout of the space in shorter vehicles (6.5 m and 6.6 m respectively), it was possible to find a similar amount of space to sleep. Unfortunately, both versions have slanted beds, which will suffer one of the passengers each time.
As a consolation, in each of the models we will get two 100-liter tanks for clean water and sewage, which is not always a standard.
It can be assumed that having six or seven people in one motorhome will not be easy. But let's be honest - for a large family or a group of friends, Rimor Katamarano may be one of the few possibilities for a camping together. And if so, it doesn't make sense to be picky.
Sometimes it is better to get lost than to ask for directions too much. Aldous Huxley
Enjoyed reading this article? Share it!