BMW 528i X-Drive - not only a station wagon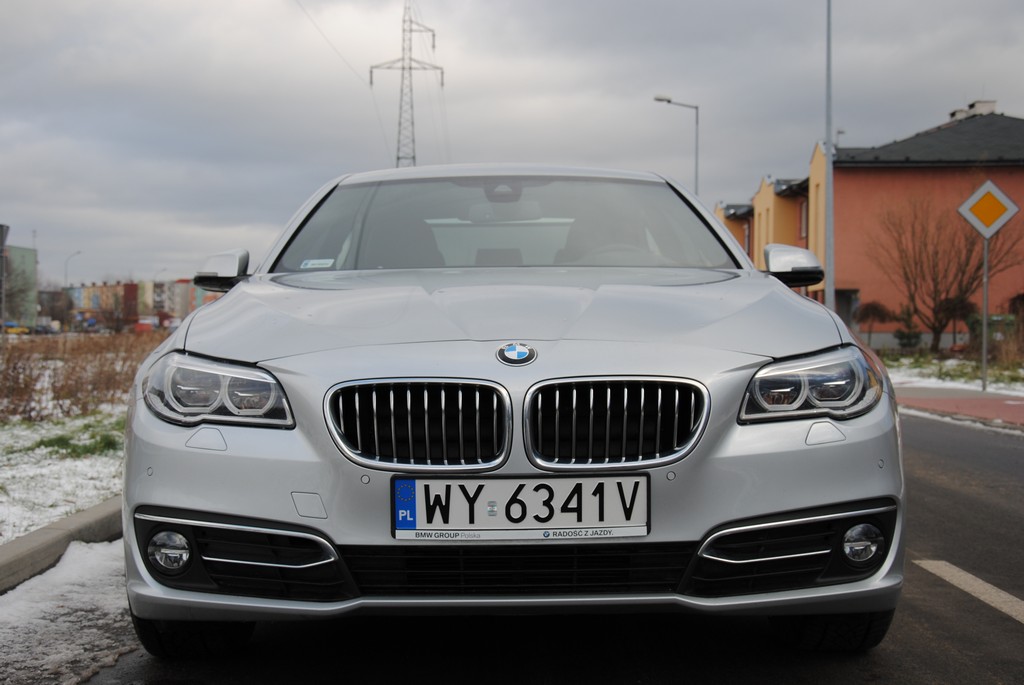 Almost all of us, avid enthusiasts of caravanning, take into account only SUVs and estate cars due to their passion. Of course, their functionality and capacity can positively surprise many travelers. Nevertheless, cars with a less practical body are equally well suited for towing even a heavy caravan . Sedans , because we are talking about them, in many cases have a spacious trunk, not to mention impressive towing power .
Higher class presence
One of the most interesting proposals available on the prestigious car market is the BMW 5 Series . The Bavarian limousine is available in a huge number of drive and equipment versions (we also have a practical station wagon to choose from). Probably due to its dignified image, the sedan enjoys greater recognition on the market. The front part of the car is dominated by traditional kidneys - usually decorated with a chrome border. Attention is drawn to the equally eloquent bi-xenon headlights (optional), enriched with LED daytime driving inserts . As befits a high-end vehicle, the 5 Series sideline is calm and elegant.
Luxury and functionality
There is no shortage of space in the upper class - there is enough space in the front or rear seats for four tall passengers . The quality of the materials used is simply amazing, perfectly matched materials together with perfectly cut leather upholstery create such an image. The front seats are also equipped with electric adjustment and heating , thanks to which traveling several hundred kilometers is not a big challenge. The comfort of driving at a high level can also be seen on the rear seat, optionally we can use individual multimedia screens in the headrests (internet and TV are at our disposal). Of course, there were also automatic three-zone air conditioning , Harman & Kardon audio system and many other accessories on board.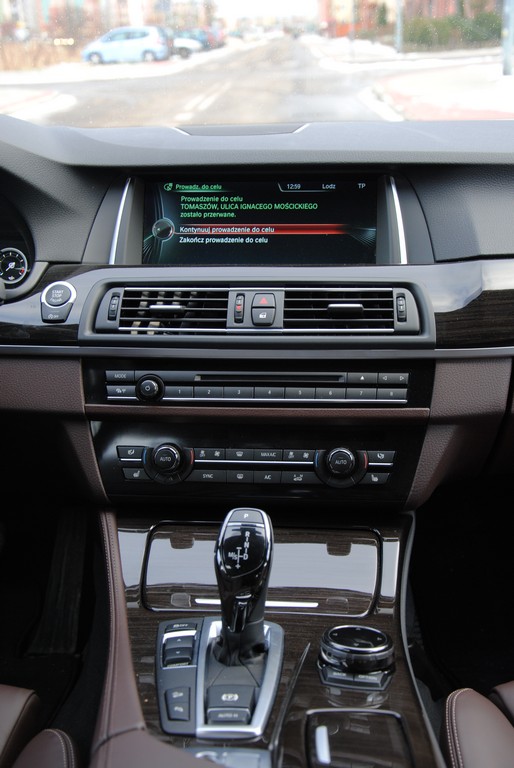 Instead of diesel
Contrary to appearances, a car with a gasoline engine is perfect for towing a trailer. Modern supercharged units have the same high torque as diesel counterparts. In the case of BMW, the 528i X-Drive version deserves our interest. For around PLN 250,000, we get a two-liter, 245 HP turbocharged engine working with an eight-speed automatic and an intelligent four-wheel drive - favoring the rear axle.
Despite the 4x4 drive, automatic transmission and breathtaking performance ( maximum speed is 250 km / h ), the "Five" is able to handle fuel economically. In the city, it uses about 10 liters , while on the route we will even descend below 7 units . When towing a trailer (the maximum curb weight of a trailer with an overrun brake is 2500 kg ), the fuel consumption on the road will be about 9-12 liters per hundred . It is worth recalling that in the BMW 5 Series, an army of sensors and systems takes care of our safety - on a long journey, we will like an active cruise control that maintains speed and a safe distance from the vehicle in front of us.
The BMW 528i X-Drive with a four-door body turns out to be only slightly less useful in driving conditions than a station wagon. Due to its design, we will not fold out the rear seat for sleeping. In other respects, the 5 series turns out to be equally useful for the caravanner.
I follow the latest trends in the automotive industry, not only in caravanning
Enjoyed reading this article? Share it!