Build a campervan from bricks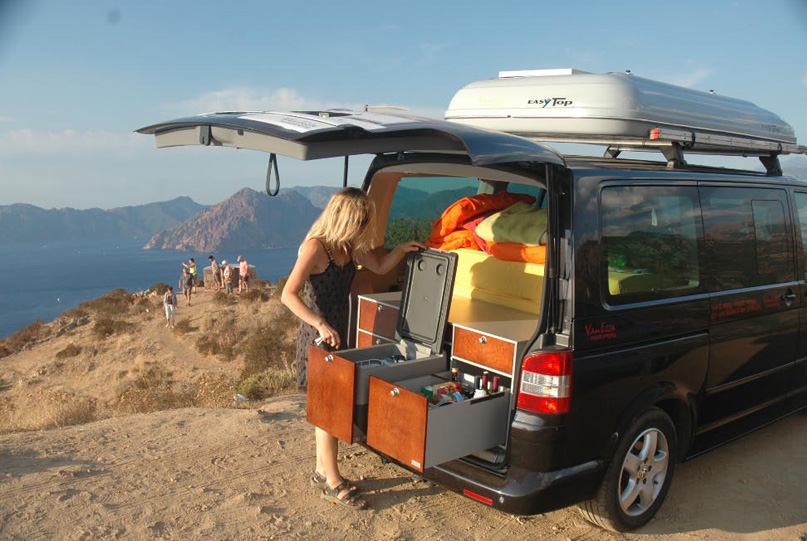 A van where you can eat, but also sleep and rest - in 2003, the German carpenter, Hubert Voller, began to implement this vision. This is how VanEssa was born, the name of which comes from the combination of the words "van" and "essen" (to eat).
As an active vacationer, Voller knew that most motorhomes and caravans are only used for a few weeks of the year. They are not needed for the rest of the time.
What if it was possible to easily equip an ordinary passenger car with the necessary tourist equipment? This would solve many problems. It would take a moment to put in the appropriate furniture, which would allow frequent spontaneous trips without the need to purchase or rent a second car or trailer.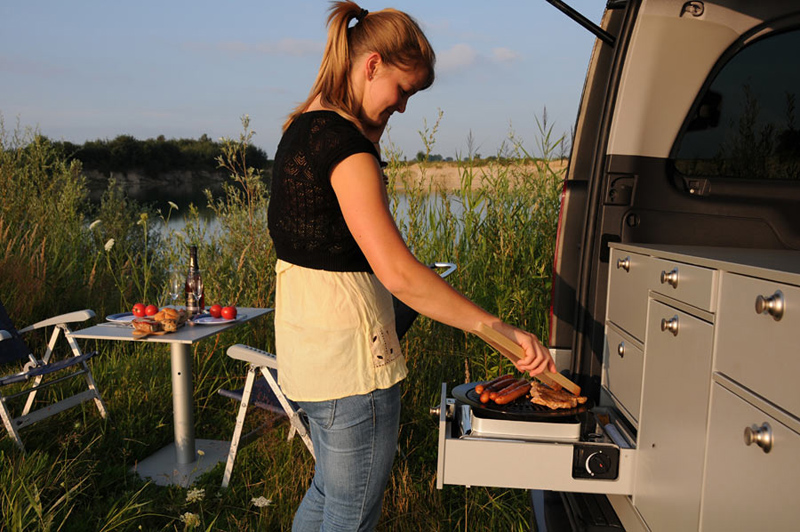 The vision of a carpenter from Grosshohenrain, a town of less than 500 inhabitants, found fertile ground. In Germany, Voller's ideas caught on, as evidenced by the fact that his plant currently produces bodies for Citroen, Fiat, Ford, Mercedes, Nissan, Opel, Peugeot, Renault, Seat and Volkswagen. Anyway, VanEss furniture can be fitted to any van, even if it is the size of a Volkswagen Caddy or Citroen Berlingo.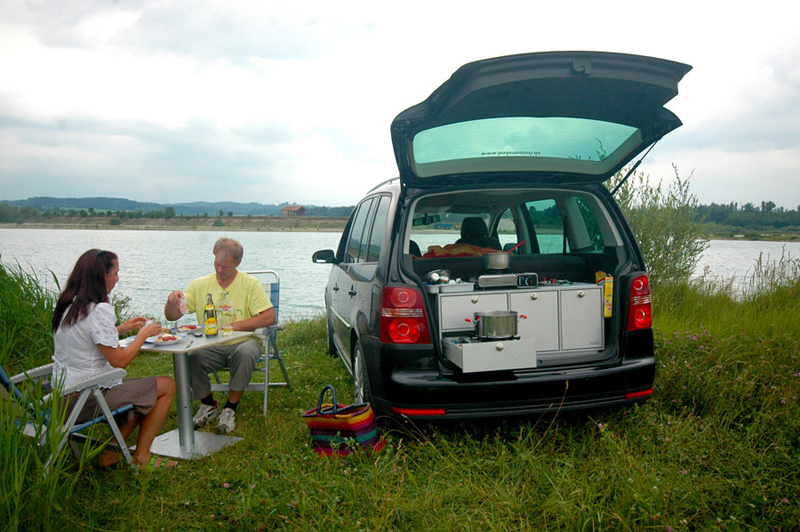 Drawland
The idea of the VanEssa brand is based on a modular structure. Often only two elements are inserted into a car. When the rear seats are folded down, a mattress is inserted, which covers the entire width of the vehicle and is mounted mostly at the level of the lower edge of the windows, and an integrated set of cabinets.
Is that enough? Yes, because the tourist equipment is hidden in these cabinets . We can find everything in a well-equipped motorhome. In the drawers there is space not only for clothes or cutlery. Pulling them out, we see a fridge (31 liters of capacity), and even a sink with a tap, to which a shower can be connected. There are water canisters at the rear of the cabinets. Gas stove? Grill? This is also not a problem.
If we have a slightly larger car, such as a Mercedes Vito, we can also think about other equipment. Inserting a table or installing additional modules in the interior should not be a problem. In modules that look like shelves with drawers, we can place… eg a toilet ! Another possibility is to adapt the module to kitchen equipment.

You pay for what you need
There are many arrangement possibilities. So it's time to take a look at the prices. An example will be the bodywork for the aforementioned Mercedes Vito.
A bookcase with cabinets containing a kitchen, sink and place for a refrigerator costs 1695 euros . Attached to the rack, the folding mattress for two people costs 865 euros . The version that does not need to be fitted to the cabinets costs 1,125 euros. The bed is 190 cm long and 143 cm wide.
It is also possible to buy a mattress for a child. Such sleep can be spread across the front seats (driver and passenger). Price - 195 euros.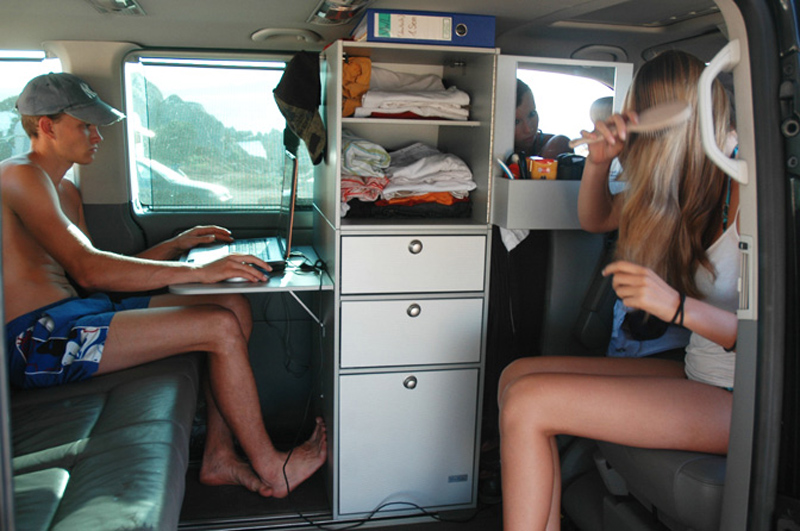 If we want to add an additional shelf to the interior, it will cost 945 euro in the cheapest version. A tower with a toilet hidden in the bottom drawer costs 1045 euros . The cheaper version of the tower, which serves as a multifunctional kitchen (with a sink, stove and a place for a fridge), costs EUR 1,245, and EUR 1,495 in the more expensive version. You can buy a fridge for 595 euros, and there are also many other extras and accessories.
VanEssa is a clever idea to make a van a motorhome, although certainly, despite its advantages, modular construction will not provide the comfort of a caravan or motorhome. However, the German carpentry shop gives us the opportunity to have a successful substitute at a much lower price. And that's something!
Sometimes it is better to get lost than to ask for directions too much. Aldous Huxley
Enjoyed reading this article? Share it!