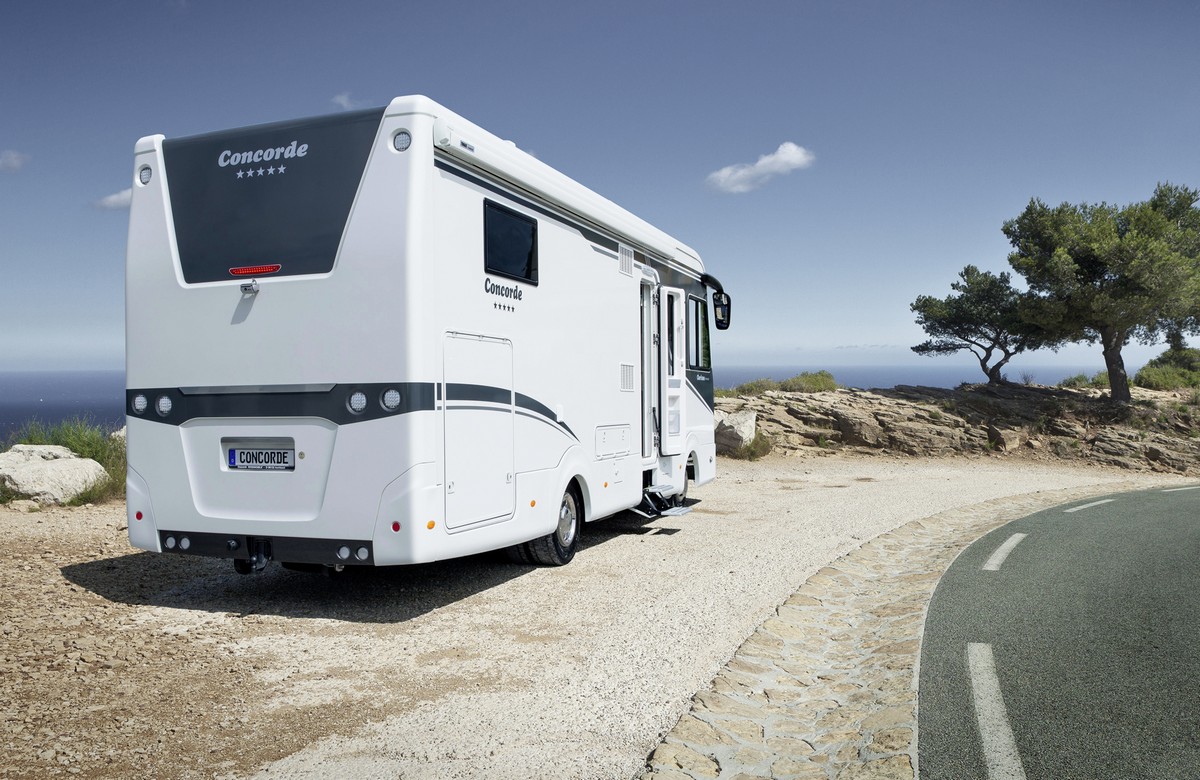 Since the largest caravanning fair is behind us, we can collect various information and think about what the year 2015 will be like. It looks like it will be an interesting season, especially when it comes to motorhomes.
Good news for the industry comes mainly from Germany. There, the statistics clearly show that motorhomes are becoming more and more fashionable. Just a few years ago, it could seem that camping tourism is in retreat, and the main customers of companies producing and renting motorhomes are retirees.
Currently, this trend is reversing. Motorhomes fit perfectly into the fashion for an active lifestyle preferred by young people. Thanks to the motorhome, you can get in the car on Friday night, and then travel or party in the chosen place throughout the weekend.
Affordable maneuverability
However, since caravanning is no longer an option interesting only for wealthy and mature people, the sales structure is also changing. Customers are increasingly choosing motorhomes , i.e. the smallest campers. Their advantage, apart from the lower price, is high maneuverability.
Customers also very often choose semi-integrated cars , especially those that are not much higher in terms of price than camper-vans. This trend is appreciated by manufacturers who add new models in the more popular, lower segments.
The biggest revelation, however, are fully integrated cars offered at prices similar to semi-integrated models, eg Dethleffs Advantage for 61 thousand. euro .
A threat to Ducato?
New base models will make the offer more attractive in 2015. Already, most manufacturers have replaced the previous-generation Fiat Ducato with a new model, but Fiat is still the most frequently chosen one. But…
Extremely successful models such as Iveco Daily or Ford Transit have just appeared on the market. A new quality among vans was introduced by Mercedes with the V (formerly Vito) model , the quality of its finish resembles passenger cars. Next year, the Volkswagen T6 will enter the game. This fierce competition among delivery vans may mean that customers will also be able to choose between more diverse campers bases.
Fewer layouts
This increase in diversity does not have to be followed by a wider range of available body lengths and interior variants. On the contrary! Manufacturers are beginning to realize that they sometimes gave customers too much choice, which resulted in them getting lost in dozens of options. Paradoxically, a slightly smaller choice may be more convenient for customers.
A particularly large selection will apply to models up to 7 meters in length with a permissible total weight of up to 3.5 tons . In such compact motorhomes, we can more and more often find wider entrance doors , and narrower refrigerators (the so-called slim tower). Instead of more places to sleep, more often we will get more wardrobes, shelves and lockers . Comfort for two or four people seems to be of greater value than a rest in "field" conditions, eg for seven people.
As there is still the problem of how big the mini-garage is to be, manufacturers are increasingly offering an adjustable rear bed height (above the garage), or the option to choose this option when ordering a motorhome. In the front part of the vehicle, lowered beds , integrated with the ceiling during the day, are becoming a standard. The novelty is that two single beds can be lowered at once - such a solution can be found in the Hymer DuoMobil model.
Glass fibers are becoming the standard
For several years, the trend has also been to depart from the traditional wooden and polystyrene construction of a motorhome. Perhaps 2015 will finally be the year that will eventually move away from these moisture-prone solutions, replacing them with XPS foam, GfK roofs and boltless connections .
The future belongs to the more and more widely used glass fibers, which are not only durable and resistant to moisture, but also help to reduce the weight of the vehicle and at the same time increase the load capacity. It is also one of the important trends in the world of motorhomes.
Everything seems to indicate that 2015 could be a very successful year for both motorhome manufacturers and their buyers.
Sometimes it is better to get lost than to ask for directions too much. Aldous Huxley
Enjoyed reading this article? Share it!