Carado T 132 motorhome - small, compact and functional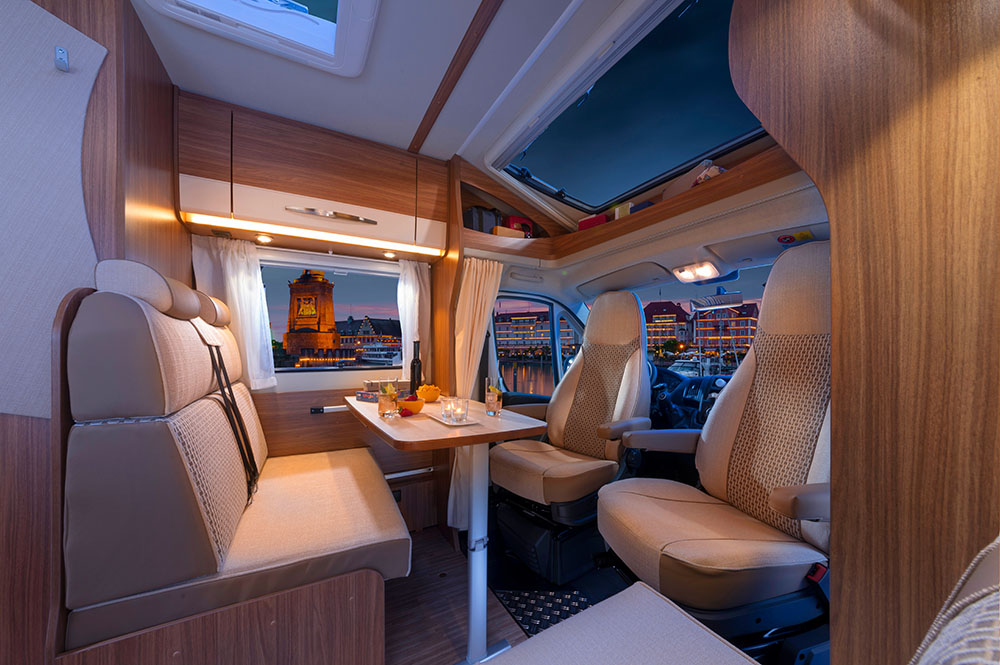 Carado is a manufacturer of caravans and motorhomes, the main distinguishing feature of which is the price. Low price. Recently, a new, small model has appeared among low-budget camping cars - the Carado T 132.
It should be inexpensive, but decently in terms of quality - these are the basic assumptions of the German Carado brand. Indeed, the price is less than 35.5 thousand. Euro for a new and equipped motorhome places the new Carado vehicle in the group of the cheapest touring cars. The question - what can we get for the price?
Maneuverability above all
The basis is a Fiat Ducato with an engine power of 115 HP - a vehicle that is now the basis for most European motorhomes. The permissible total weight of a vehicle with a tourist body is 3.495 kg .
The total length of T 132 is 598 cm , width - 232 cm, height - 291 cm. The manufacturer praises the maneuverability of this car, made possible by its short wheelbase and relatively modest length. The advantage of the small size is also ... lower costs of transporting such a camper by ferry .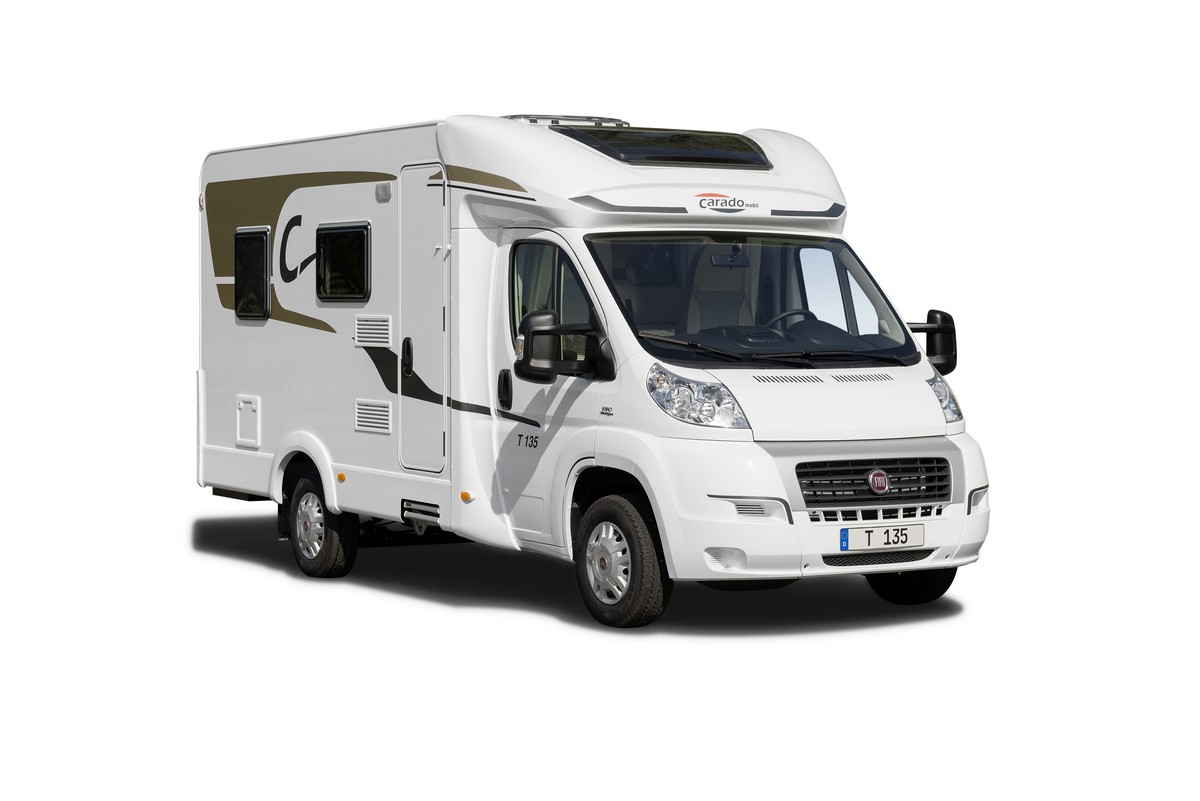 Two wardrobes and a garage
But let's face it - these advantages have their reverse side in the form of a small amount of space in the interior. The manufacturer had to do a lot of research to make the passengers feel as little as possible about the "compactness" of this car.
The more it may come as a surprise that Corado has a place for a garage that can easily fit two bikes . The double bed is located above the loading area, so you need to climb a ladder to get under the duvet.
There are also two wardrobes , so spacious that it will be easy to store even a few jackets and coats. A smaller wardrobe was under the bed, a larger one next to the door.
Equipped as it should be
The bathroom - inevitably - is tight, but it has enough space for all the necessary elements: a chemical toilet, shower tray, and even a washbasin and a mirror .
In the kitchen part you will find a full-fledged set of basic appliances - a 113-liter fridge, sink, gas stove and cabinets. In this respect, the Carado T 132 is not even inferior to much larger motorhomes.
The interior itself looks correct, although it does not impress. The furniture is solid, in some places (e.g. over the heads of the driver and passenger) there is space for open storages . It is clear, however, that in this case functionality (read: using every angle) is more important than design.
In general, Carado T 132 is quite a neat and solidly made motorhome with equipment known from larger camping vehicles. If maneuverability is more important to you than space, this car is made for you!
Sometimes it is better to get lost than to ask for directions too much. Aldous Huxley
Enjoyed reading this article? Share it!