Cooking and baking - in a RV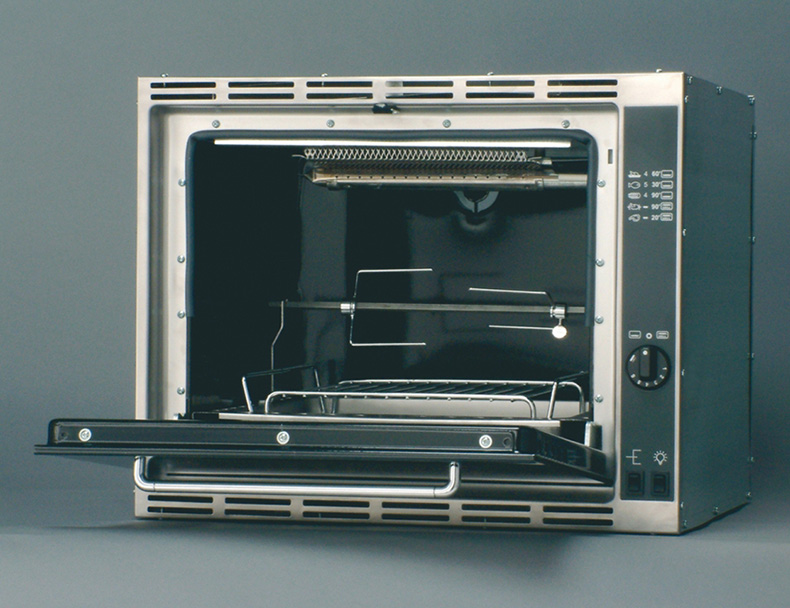 In a caravan or motorhome, a sink and a gas stove are standard today. There are also kitchen cabinets. And that would be it when it comes to kitchen equipment. We can get more for an additional fee or by completing the necessary equipment ourselves.
Let's start with basic needs, such as boiling water. We can do it traditionally by placing a kettle or other vessel with water on the burner of the gas stove.
However, it is worth knowing that there is a more convenient solution - a kettle powered by 12V electricity. The power consumption of the device designed for caravanning will not be high - in the case of a popular Waeco brand product, it will be an average of 200 W.
Going one step further, we can make coffee. The coffee machine can also be powered by 12V. We can choose both a small model that will brew one cup of aromatic drink for us each time, but we can also buy a device ready to brew 5, 6 or 8 cups.
A larger coffee machine can be permanently hung in the kitchen, e.g. above the kitchen counter. Both small and large models should use an average of approx. 200 W.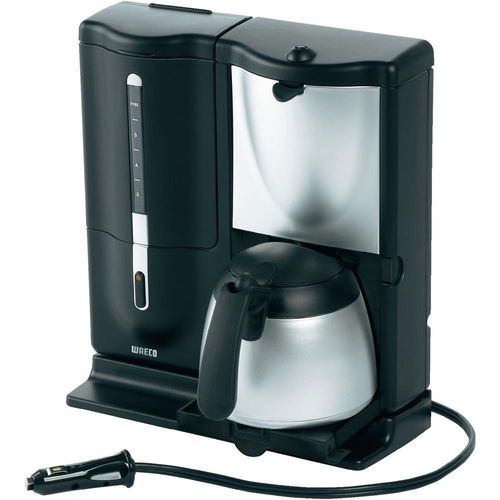 Oven with grill at the campground

Once we have settled in for good in our motorhome or caravan, over time we may also run out of other amenities. While relaxing on the campsite, we may miss pastries, grilled chicken or pizza. But pizza? In the field, with the sound of forest and water nearby? It turns out that we can also have it at our fingertips.
The Dometic SMEV series offers a lot of possibilities. This device will successfully replace a home oven, and even offer much more, because it is equipped with a grill function. The rotating plate is also worth appreciating, thanks to which the food is heated evenly during grilling.
The oven can have a capacity of 20 or 30 liters and is powered by gas. Consumption is 87 grams per hour for the oven and 116 grams per hour for the grill. The ignition is electronic.
Hood with exhaust hood in a motorhome
However, when there is a smell of baking or cooking in the motorhome, we can regret to say that we have forgotten about an important piece of equipment, which is the cooker hood.
The minimum should be a hood with a 1-stage exhaust hood. More advanced devices have several levels of power and lighting. The hood should be installed in such a way that the fan ventilates odors to the outside through the roof vent. A good hood will include a grease filter and a replaceable activated carbon filter.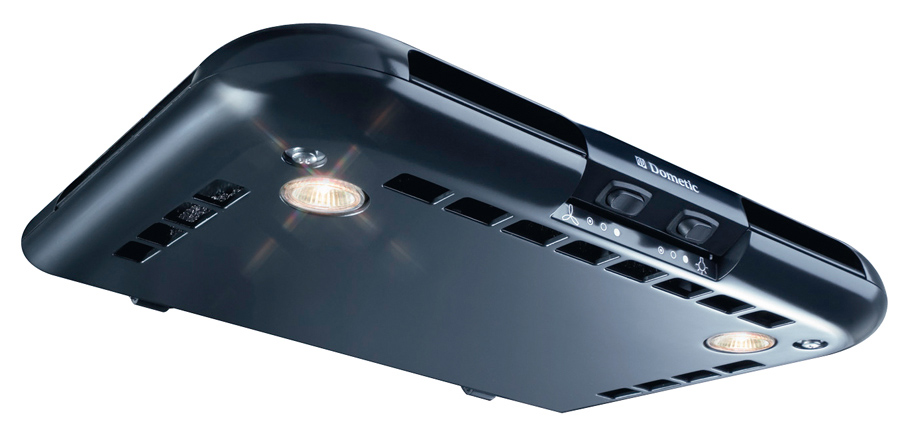 How much is it?
Time to add up the costs. We will pay about PLN 150 for the kettle. However, a one-cup coffee machine costs almost 3 times less! The 8-cup version requires about PLN 300. An oven with a grill will be much more expensive - in the case of the Dometic SMEV FO311GT model, you have to take into account an expense of PLN 2,500.
We should allocate about PLN 1000 for a good hood. It's good to remember about the roof vent - the simplest one will cost about PLN 100, but a model equipped with a fan will cost around PLN 500.
Sometimes it is better to get lost than to ask for directions too much. Aldous Huxley
Enjoyed reading this article? Share it!