Dreamer Cap Land - everything you expect from a motorhome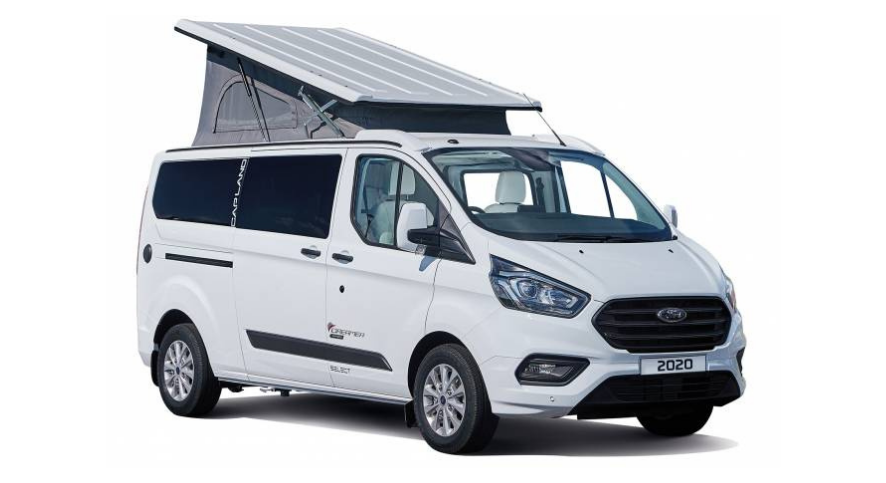 When looking for an ultra-mobile and agile motorhome, we often have to compromise in terms of equipment and functionality. Unfortunately, if you want to be able to enter everywhere, be able to move quickly or (which is more and more often) a motorhome is also supposed to be a car on a daily basis - the choice becomes difficult, and the splice between expectations and possibilities often turns out to be impossible. In such cases, it is worth relying on specialists in the seemingly impossible - the Dreamer brand, part of the Rapido group, offers very successful, compact motorhomes with a wide range of possibilities.
Today we will present you the longer of them, the CAP LAND model based on the Ford Transit Custom L2H1 with a GVM of 3000 kg with an unladen weight of according to manufacturer's data 2,631 kg. Drive unit for Eco Blue engine with a displacement of 2 liters and a power of 130 horsepower, meeting the EURO 6.2 exhaust gas standard. With a total length of 534 cm and a wheelbase of 330 cm, we get a neat, agile car that can be driven almost anywhere. Parking is also not a problem. With a width and height of less than 200 cm, we can fit into standard-sized places found in any big city jungle, and even in underground parking lots. So many dry numbers and data, but what can we find on board this brave little one?
Dreamer Cap Land - a motorhome for 4 people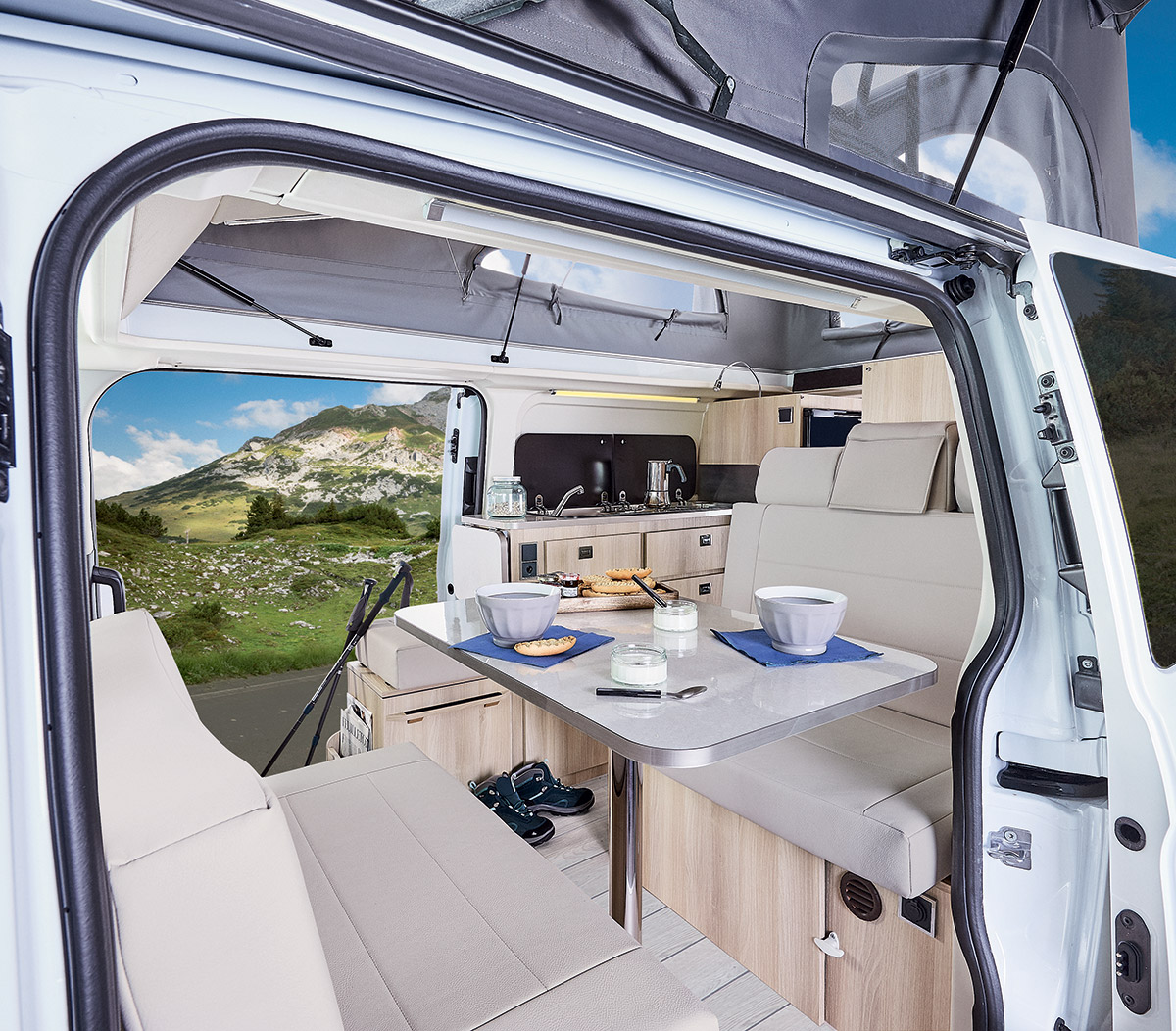 There are 4 seats on board with seat belts. A great solution is to use sofas facing each other, thanks to which we gain a place for shared meals or social meetings. In the rear part of the car we have access to a kitchen equipped with a 51l fridge, a sink powered by an electric pump with a black glass lid and a two-burner stove with a piezoelectric igniter. The kitchen equipment will find a place in the drawers and the cutlery organizer, and the worktop can be enlarged with a fold-out side plate.
On the other side, at the back, we find a toilet with a tank with a capacity of 18 liters. There is a connection for an external shower with a mixer next to it. The toilet cover is a foldable step leading to the upper bed. If we would like a little more privacy, we can additionally close the curtain. The heating inside will be provided by a diesel-fueled heating system (Webasto with a capacity of 2kW), and hot water by a gas boiler Truma with a capacity of 10 liters. The clean water tank holds 50 liters and the gray water tank holds 55 liters. When it comes to sleeping, we can easily convert the living room into a bed for 2 people (dimensions 190x130 cm). In the roof bed, equipped with a comfortable mattress, we get an area of 190x120 cm.
Everyday compact motorhome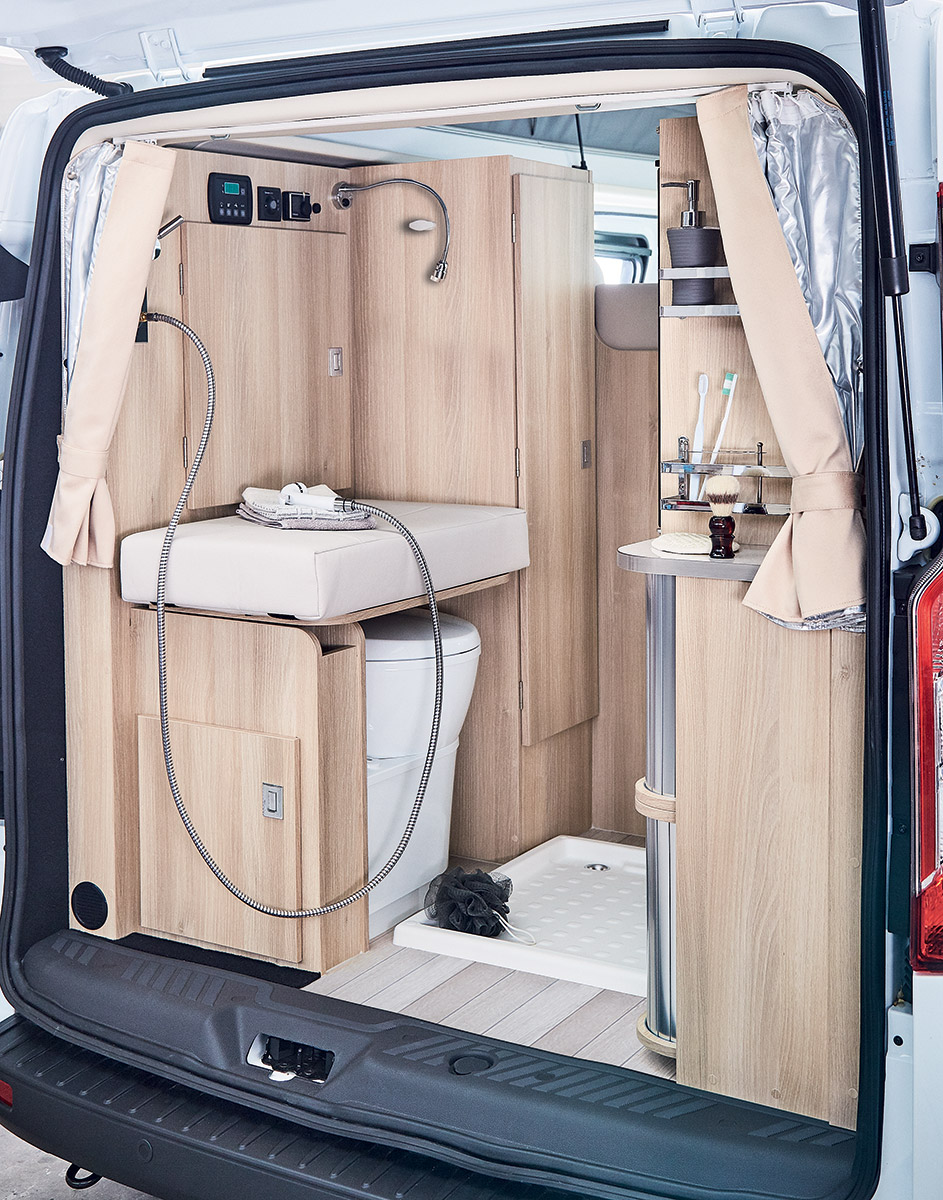 Perfect insulation of walls in the XHP technology (Xtrem Hybrid Protect insulation) based on polyurethane and aluminum ribbing as well as protection of the floor with foam and a layer of polyester are parameters that would not be ashamed of any "full-size" motorhome. When you add "flavors" such as atmospheric lighting, or attractive design and colors of the furniture, we get a really successful and brave companion for the farthest journeys. It is worth noting that under the seats you will find spacious drawers for luggage, and right next to the toilet there is also a wardrobe for clothes.
If you are looking for a car that will be perfect as an everyday vehicle, but also as an expedition motorhome, this is a proposition worth attention, which you cannot pass by indifferently.
The official representative of the Rapido group brand and the DREAMER brand is the M-CAMP company from Dzierżoniów, which in addition to distribution has authorized service facilities.
Currently available Dreamer vehicles can be found here: https://bit.ly/38dmnLK
I feel best in the form of trade fairs and meetings with enthusiasts. Technical freak. In my life I have dismantled many motorhomes for the first time. Fan of large vehicles, mountain biking and traveling without weight and financial restrictions. At CampRest, I am responsible for all publications on automotive topics.
Enjoyed reading this article? Share it!