Forester - American luxury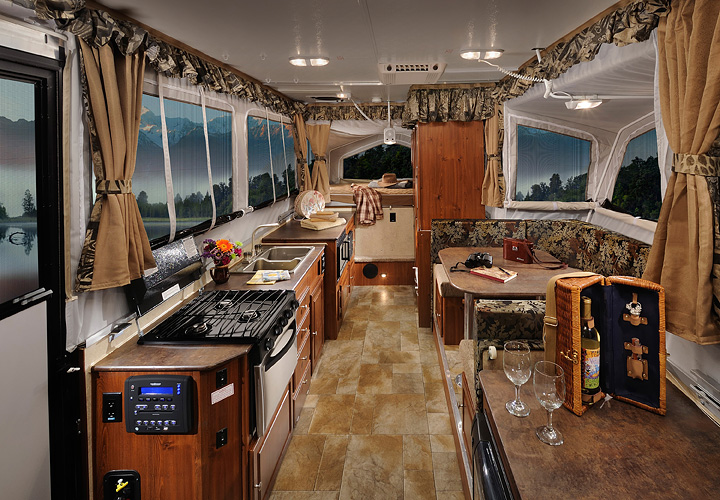 European motorhomes are often very similar to each other. Americans, meanwhile, have a completely different view of caravanning, as exemplified by the Forester of the Forest River brand.
A typical American truck with the engine well in front of the windshield, in the camper version? Yes, that's what Forester is. Its basis is - to choose from - a Chevrolet or Ford model specially prepared for the bodywork. A total of 19 versions are available.
In the case of Chevrolet, the length can be from 7.4 m to even 9.5 m. However, this is still not much compared to the Ford, which can be up to 9.8 m long (the shortest version measures 7.3 m).
A villa on wheels
There are so many development possibilities that it is difficult to describe all of them. Suffice it to say that the Forester makes an impression not only from the outside. The fact that we are dealing with a large and luxuriously equipped vehicle will also be seen inside. Wooden furniture, leather armchairs and terracotta flooring resemble the interior of a rich, yet classically furnished villa rather than a motorhome.
However, the conservative style does not mean modest equipment. The Forester has everything we can expect from a modern motorhome, and more. In addition to comfortable sofas and a large bed, we will find, of course, audio and video equipment, a microwave oven, or a bathroom with a shower separated from the toilet by a glass cabin . In addition, the sleeping area can be separated from the living area, and in some versions more rooms can be separated.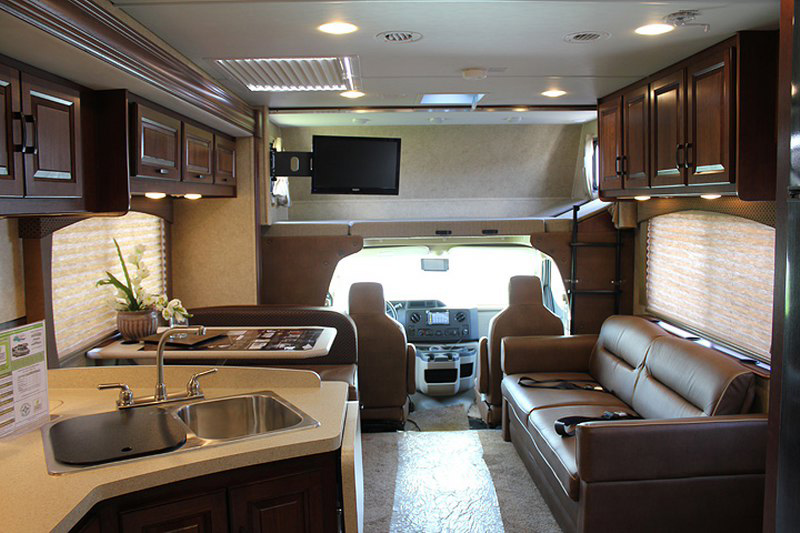 Full grazing
Consider the 3051S model, which is based on a Ford chassis and measures 9.7 meters. The bedside area is actually a full-fledged bedroom with a 1.6 x 2.0 meter bed , bedside table and lamps. The bedroom also has room for spacious wardrobes and a TV set suspended in their upper part.
We can go from the bedroom to the bathroom part. In this model, the toilet and the glass shower cubicle are on the right side, and on the left there is a part with a washbasin, wooden cabinets and an illuminated, double mirror in a wooden frame . The mirrors are placed on shallow cabinets, which allowed for additional storage space.
Sliding another door, we go to the kitchen. It was thought about a microwave oven, a gas cooker, as well as an L-shaped worktop with a sink and a folding part that allows the worktop to be extended. There is a trash can behind the sink. On the opposite side is an enormous double wing fridge-freezer .
Behind the kitchen area you will find a seating area with a sofa, a folding table and two benches on both sides of it. There is an additional double berth above the driver's seat. There is a pull-out TV that can be used while sitting on the couch or at the table.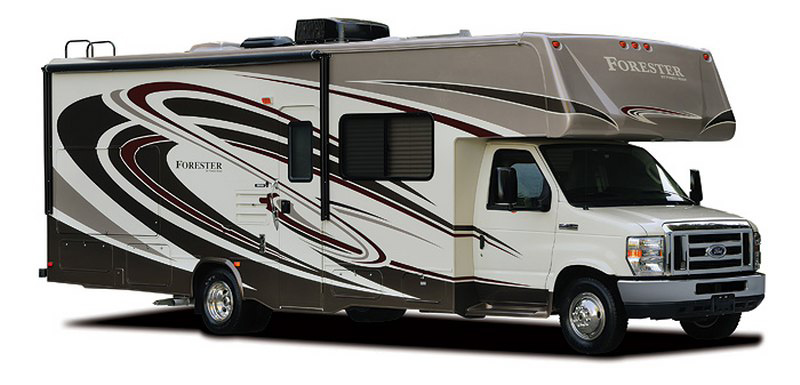 Large containers and a kitchen in the garage
Capacious tanks are also worth mentioning. We can have 167 liters of clean water on board the Forester. The waste water and faeces containers are 148 liters each. The tanks are heated.
Some models also have… an outdoor kitchen. The glove box, which in European motorhomes is sometimes used as a small garage, Americans equipped it with a sink, refrigerator, cabinets and of course… a TV set. For even greater joy, an electric grill, for example, can be connected to an external socket.
You can become the owner of a new Forester for as little as 100,000. dollars.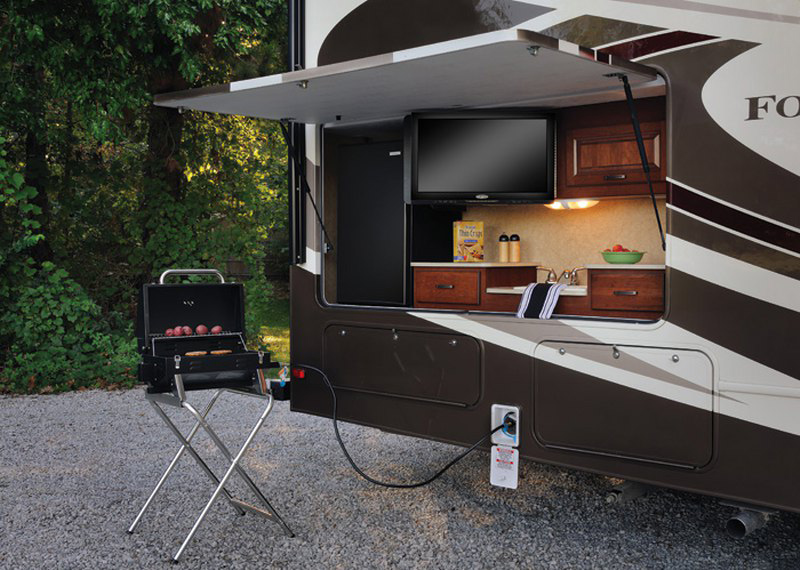 Sometimes it is better to get lost than to ask for directions too much. Aldous Huxley
Enjoyed reading this article? Share it!