Globe Traveller Falcon – wygodny "sokół" dla dwojga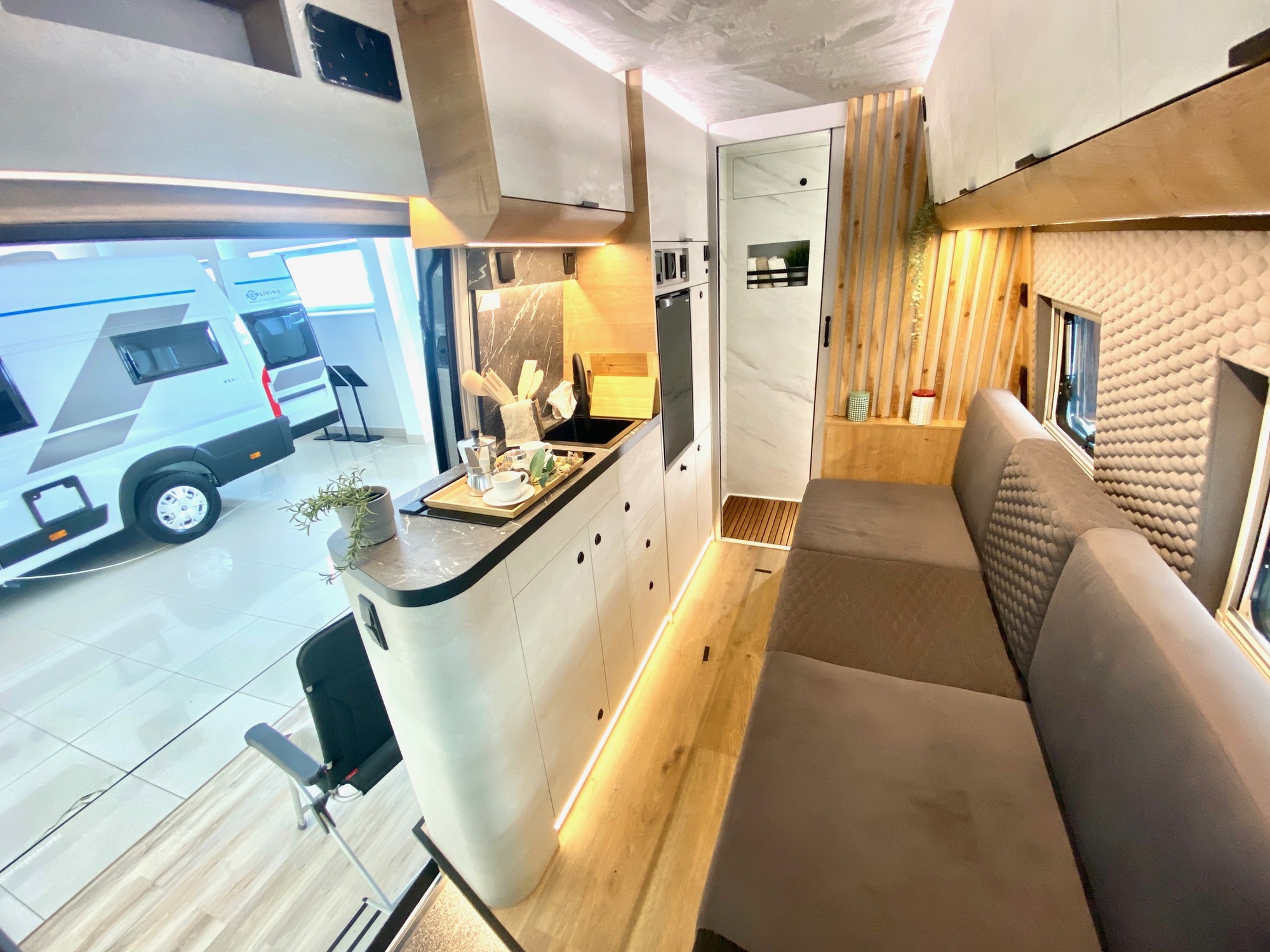 The Polish manufacturer of campers - the Globe Traveler brand, continues to work on the development of campers for couples. Last year's premiere of the Explorer 2XS model aroused the interest and admiration of media and experts across Europe.
This is one of the reasons why last year was not only successful for the company in terms of business, but also abounded in numerous positive reviews and focused public attention on Polish know-how and the unique design offered by the brand.
Shortly afterwards, during the recently concluded CMT fair in Stuttgart, the Globe Traveler brand became loud again - this time thanks to the latest FALCON proposition. The vehicle intended for couples, like the Explorer 2XS, presents an unconventional approach to planning the interior layout and equipment. Inquisitive? We invite you to read!
Falcon – a camper modeled on Crafter for an active couple
Presenting another proposition for two, Globe Traveler has once again proven that it is not afraid of unconventional solutions and is not afraid of innovation. It is futile to look for a similar interior layout among the competition or to say that it is a copy of a standard design, of which there are many on the market.
The basis for the Falcon was a VW Crafter with a total length of 599 cm - quite compact.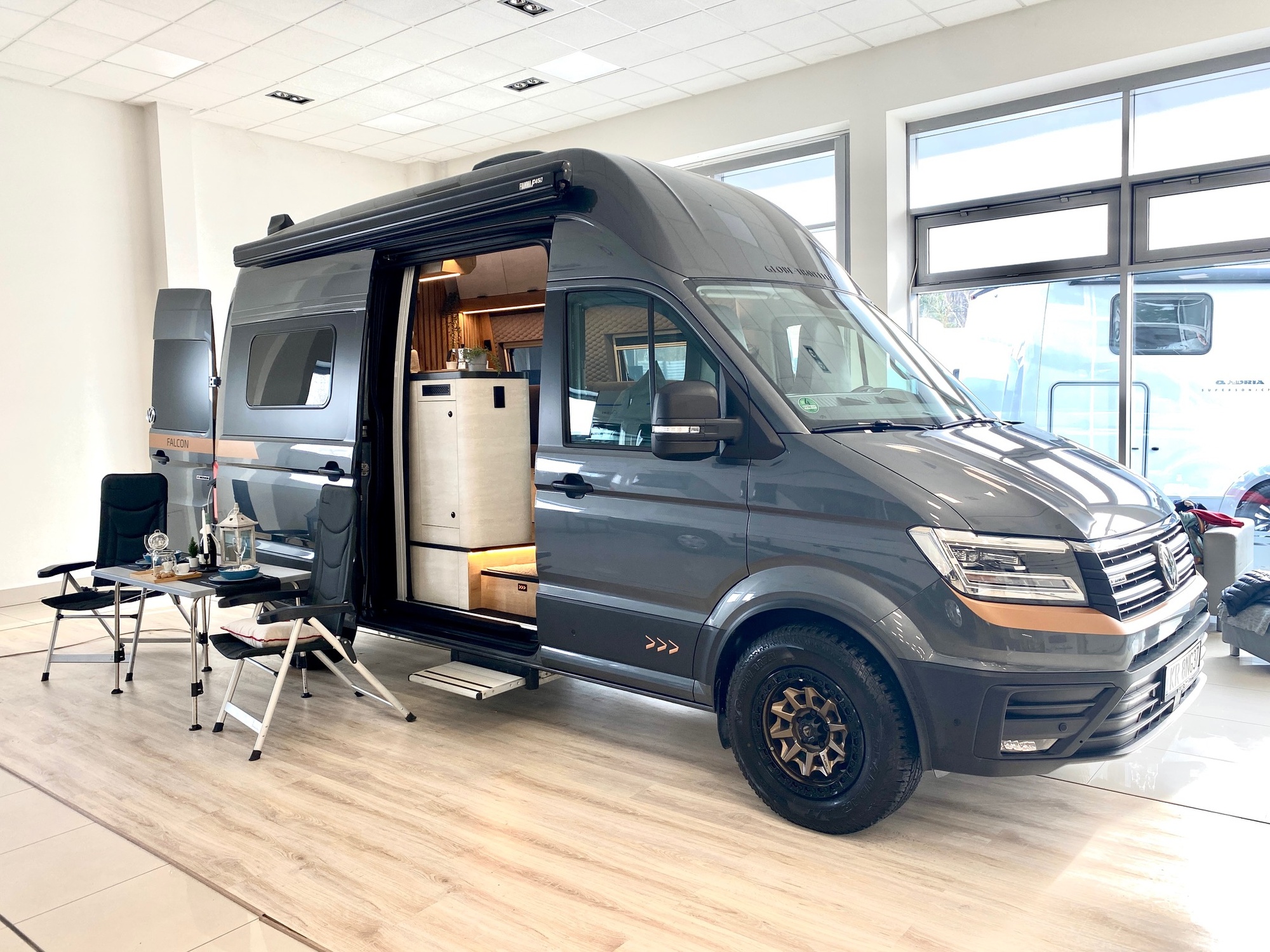 Inside, in the lowest place, the car is 191 cm high, which gives a feeling of large space and will provide comfort even to taller users. The vehicle's curb weight declared by the manufacturer is 2,980 kg (+/- 5%) with a GVW of up to 3,500 kg. This is a decent result, especially considering the target group (read: traveling couples).
From the outside, the designers avoided extravagance, and the shape and colors refer to the image of "Globa" that we have become accustomed to in recent years. The gray shape with copper stripes combined with muscular, slightly original rims makes a huge impression.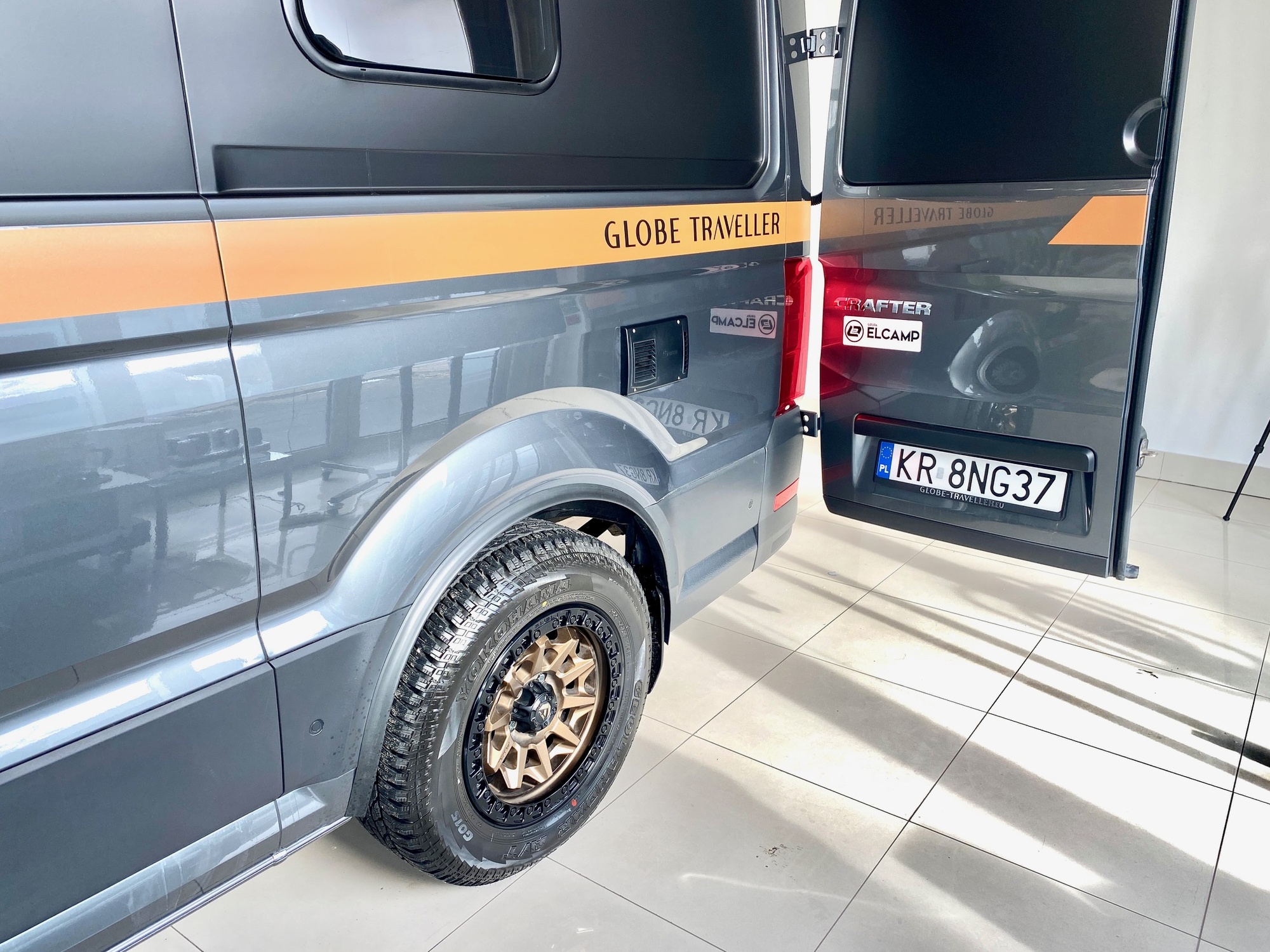 Usually, when describing a typical "tin car" at this point, one would start with a description of the interior with swivel seats for the driver and passenger, a table and a transverse bench for additional passengers - but not here.
Behind the mentioned armchairs there is only a small tilting table where we can only work on a laptop. Behind it (along the direction of travel) there is a long sofa which (as you probably already guessed) serves as a bed for two people when unfolded.
Falcon captivates with its design and interior colors - shades of gray, imitation of marble in the bathroom and concrete on the walls, and a floor in light wood colors. The play of contrasts and modern trends together with skillfully selected lighting create the "WOW" effect.
Luggage space and equipment
Access to the luggage space is provided by standard rear doors. This one is not intended for storing bicycles, but it is more than enough to accommodate ski equipment or hiking furniture. An objection to structures based on delivery vehicles is the narrow bathroom located along the vehicle. Crafter - although it is narrower than its Ducato/Boxer/Jumper-based counterparts - offers quite comfortable sanitary space.
The modular room is equipped with a shower, sink and toilet. And not just any toilet - we are dealing here with the Clesana waterless toilet , which does not require water or chemicals.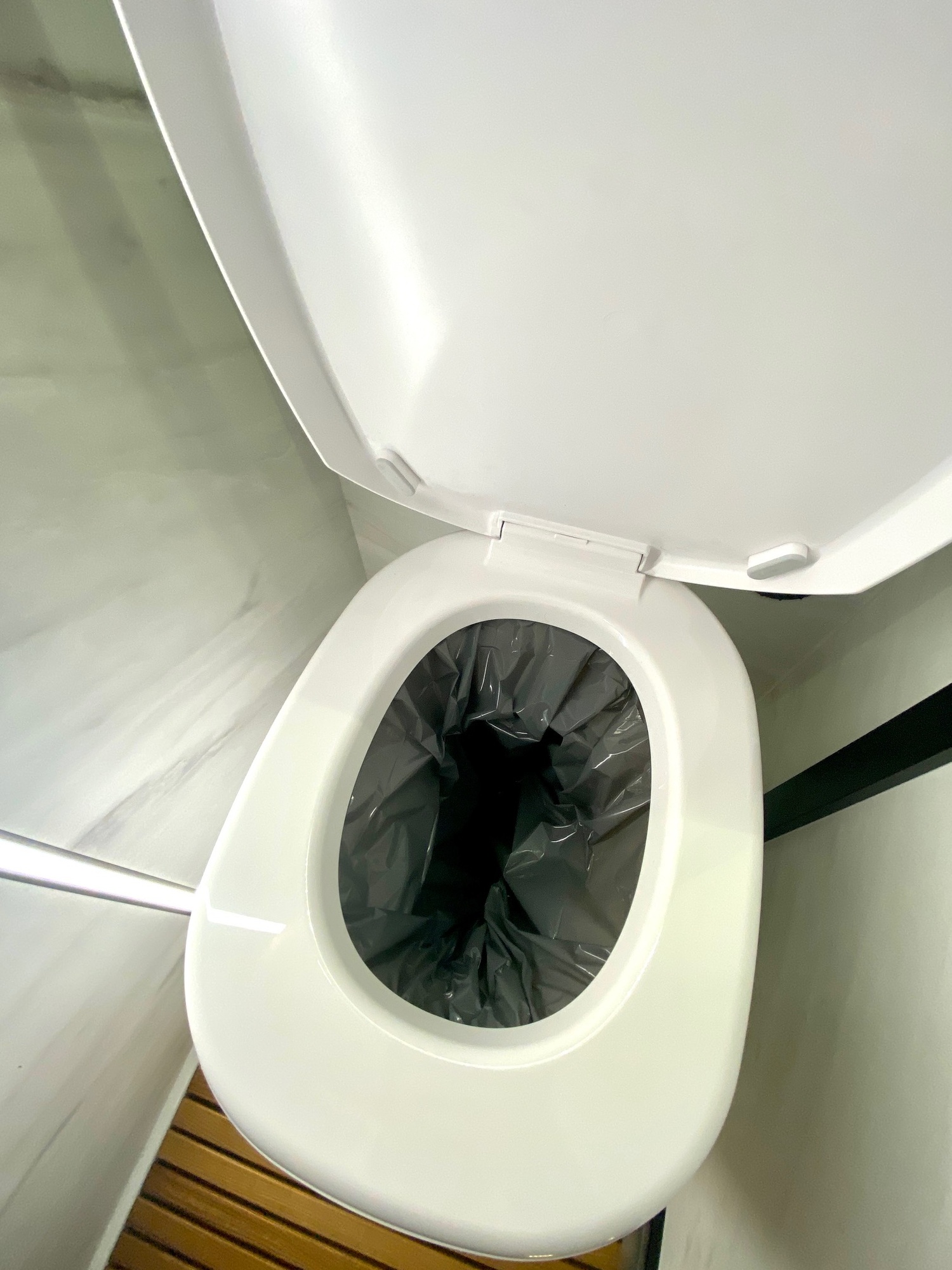 This solution is intended to increase independence and enable parking far from the camping infrastructure and gas stations.
The philosophy of independence is also reflected in another aspect - power supply is provided by an optional power supply based on LiFePO4 batteries with a capacity of up to 400 Ah, working with 320W solar panels. As standard, however, we receive batteries and panels half the size.
The car is perfectly insulated , equipped with efficient diesel heating and air conditioning, and has a double floor under the entire living area. It is a year-round warrior that is not afraid of even severe frosts.
The kitchen has a ceramic gas stove or, optionally, induction if you do not want to have a gas installation on board. The additional equipment includes a high-power converter that will allow us to power demanding receivers.
Our VIDEO presentation of the Globe-Traveller Falcon camper
It won't be cheap
The VW Crafter, which is the basis of the Falcon, is equipped with a 2-liter engine with an automatic transmission and can be ordered with 4-wheel drive. The Globe Traveler brand announced the start of series production of the model in March 2023, and the starting price will be approximately EUR 102,000 net.
This is a considerable amount for a "tin" car. However, it is neither a "naked" model requiring a subsidy nor a standard layout for a mass-produced vehicle for the masses.
Falcon exemplifies all the values of the Globe Traveler brand. This is the quintessence of quality, refined technical thought, but also comfort.
If you like sophisticated equipment and a layout tailored to two curious globetrotters, you will surely love this vehicle like your own home. Meanwhile, we can be proud that our country produces cars that arouse the interest of recognized experts and demanding customers from all over Europe.
Globe Traveler campers can be ordered in Poland at the Elcamp Group in Krakow.
I feel best in the form of trade fairs and meetings with enthusiasts. Technical freak. In my life I have dismantled many motorhomes for the first time. Fan of large vehicles, mountain biking and traveling without weight and financial restrictions. At CampRest, I am responsible for all publications on automotive topics.
Enjoyed reading this article? Share it!