How to turn a van into a motorhome?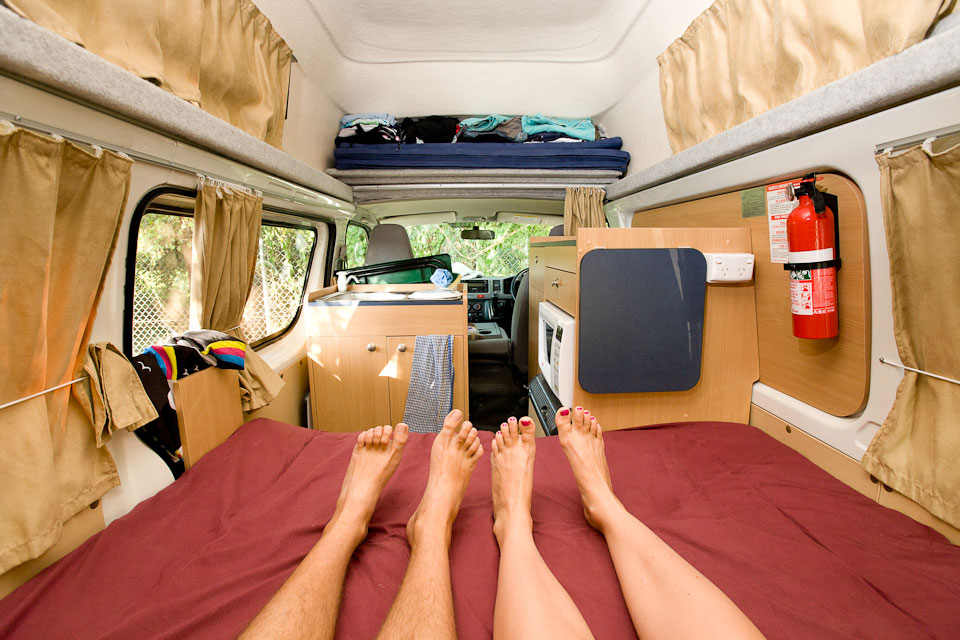 Converting a van into a motorhome seems to be a solution that may not be the easiest but cheaper than buying a ready-made motorhome. In addition, we get the opportunity to create such buildings as we dream of. However, making a camper from a "tin" is subject to regulations.
First of all, if we want to re-register a vehicle from a delivery vehicle to a passenger car, we cannot make technical changes ourselves. Modifications may only be made by a company authorized to convert vehicles . When the changes are made, the modifications must be approved by the diagnostic station. If the car passes the tests, then you can go to the communication department of the appropriate office.
Several documents must be presented there. The certificate of vehicle conversion must contain a description of the changes made. You also need an approval certificate showing that the car can be used to transport people. It is worth knowing that in Poland, motorhomes are registered as special vehicles. It is also necessary to document that the company that made the conversion is authorized to do so (we will receive such a certificate from the contractor).
In the hands of specialists
There are companies in Poland that specialize in camping construction - among them companies such as Camperspol and Waldi , which, by definition, rebuild customers' vehicles, and manufacturers of ready motorhomes (created on the basis of new cars of well-known brands), who, upon request, will modernize and they will also adequately equip the customer's car (such companies include, for example, Ebac )
For example, in the case of the Waldi company, if the owner of a Citroen, Fiat, Peugeot or Volkswagen which is still under warranty decides to convert, the modernization will not affect the manufacturer's warranty . In addition, the company ensures that the car is returned to the owner after appropriate diagnostic tests, with the changed type of vehicle to "special".
In turn, Camperespol guarantees that the bodywork made by the company is each time assessed by a PZMot expert , and the opinion issued by him allows the vehicle to be registered and put into traffic.
In each of these companies, the customer chooses the elements and variants of equipment himself, thanks to which the motorhome can be arranged according to his taste and needs. As Waldemar Skibiński, the owner of Waldi, told Camprest.com, a standard car adaptation for camping purposes costs 39,000 PLN net . However, this price does not include a toilet with a shower, which can be installed for another PLN 4,000. Standard bus body in Ebac costs about 60 thousand. zloty.
Imported from abroad
A slightly bigger problem may arise from trying to change the use of a imported truck. Such a car is not charged with excise duty, but a passenger car does. And for customs offices, a motorhome is a passenger vehicle on which you have to pay excise duty.
In order to avoid problems, after importing a car intended for the transport of goods, an application for excise duty exemption should be submitted to the head of the customs office. Customs office may then appoint an expert to assess whether the car is a truck.
If so, the owner will receive an appropriate confirmation of the exemption, and then the way is free to modernize and finally change the vehicle data to a "special" car for camping, without the risk of having to pay additional tax.
If you are just starting your adventure with caravanning and wondering how to prepare for it and where to sleep in a motorhome, I recommend buying our guide "Your first motorhome trip" or our original motorhome routes in the form of eBooks at www.gdziekamperem.pl
Sometimes it is better to get lost than to ask for directions too much. Aldous Huxley
Enjoyed reading this article? Share it!