Go - trailer like a pocket knife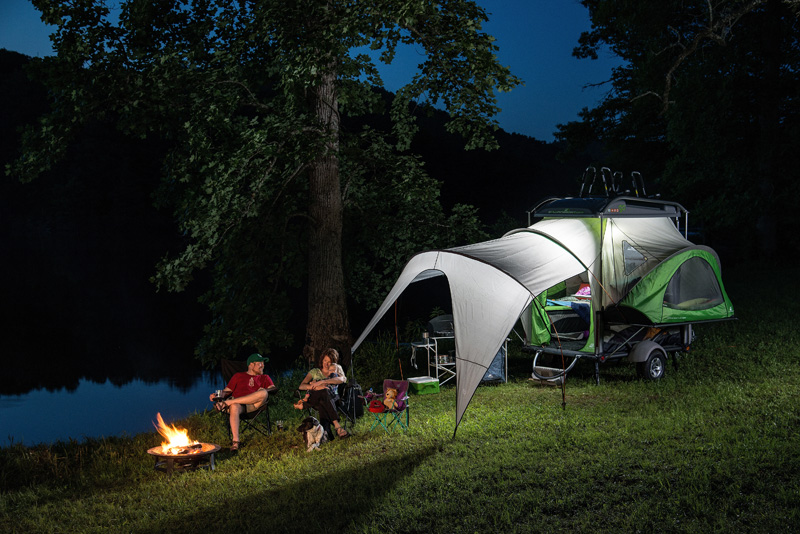 It's surprising that the hardest thing is to come up with something that turns out to be trivial! The American company Sylvan Sport produces light trailers that are used for ... Well, the list of possible applications is so long that it is difficult to mention them in one sentence, although the trailer itself seems to embody the idea of minimalism and simplicity.
Europeans like things that are small, practical and versatile. And the Americans? According to stereotypes, they prefer large dimensions. Perhaps that is why the company's founder and trailer designer initially planned that his "invention" would be intended for the European market. But what was his surprise when it turned out that his product immediately became an instant hit in America! This unexpected interest made Sylvan Sport set off to conquer the European market with a long delay (so far the trailer is available in the UK), but it certainly has a bestseller to offer.
Inconspicuous numbers - huge opportunities
But let's finally reveal what's so special about this trailer. At the beginning - inconspicuous - technical data. Weight 381 kg (without equipment), internal dimensions - 1.22 x 2.13 m, 363 kg of permissible load (including 91 kg in the upper part), 1.96 m in height. This description already shows that the trailer may be interesting, but certainly small. So how to use it for tourist purposes?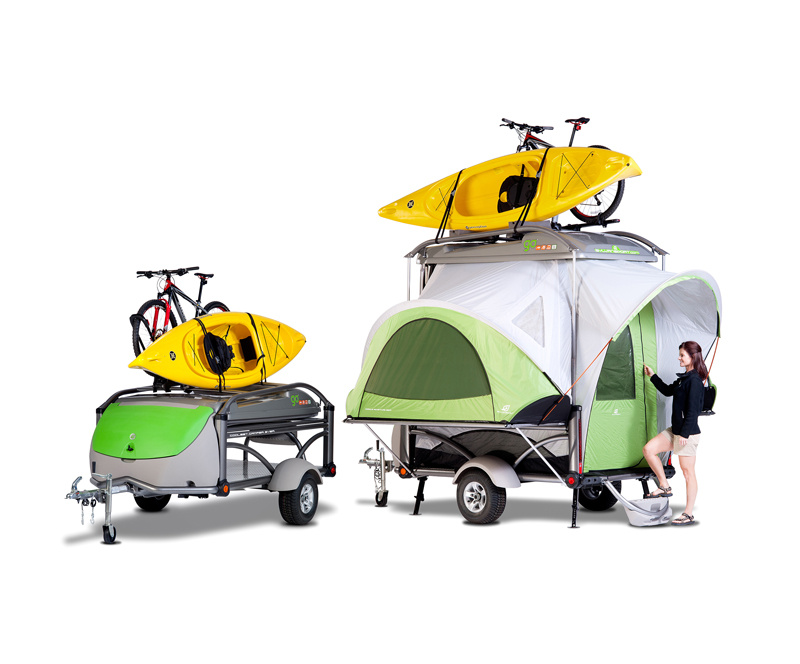 And here we come to the point, because the possibilities are huge! The Go trailer is built of folding and unfolding elements , so we can use it in any way we want.
Go may be an ordinary transport trailer in which we will transport a wardrobe from a furniture store, but of course it is boring. At the other extreme of possible applications, we will find the option with a tent on the roof of which can also fit a canoe and a bicycle! Not only that, because the tent is equipped with a vestibule , which significantly increases the available area.
For kayaks or quads
Thanks to various options, the trailer can be equipped with lockable compartments, containers and other accessories. Importantly, its height can be increased, making it a two- or even three-level trailer. Suffice it to say that if we give up other luggage, we will fit, for example, 8 bicycles in Go.
It is the active practice of sports that is the most important reason to be interested in this caravan. Bicycles, kayaks, cross motorcycles and even quads - when we have a trailer such as Go, the transport of any equipment is no longer a problem.
And this is where the uniqueness of this trailer lies. Regardless of whether we need to stay overnight at a campsite, transport construction equipment during renovation, or transport bicycles or kayaks, we can use one and the same trailer each time. And thanks to the aluminum structure and thus low weight, we can attach it to virtually any, even the smallest car.
The basic price in the United States is about 9,000. dollars.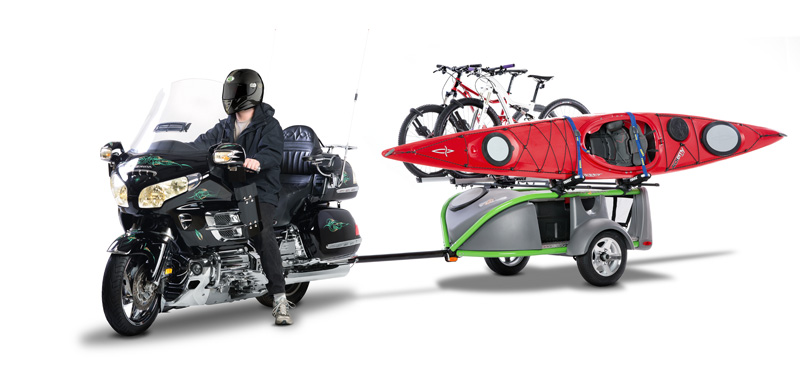 A trailer for the Easy Rider
The offer of Sylvan Sport also includes a GoEasy caravan for a typical transport purpose - although here it is also possible to use an overnight "extra bed". As standard, in the trailer, we can provide about 500 liters of additional cargo space and space for bicycles or kayaks.
If we do not need a place for a large tent or a large load, GoEasy will be a sufficient and original choice, but at a much lower price - depending on the selected variant - 2-3 thousand. dollars .
Detailed information can be found at https://www.sylvansport.com and https://www.sylvansport.com .
Sometimes it is better to get lost than to ask for directions too much. Aldous Huxley
Enjoyed reading this article? Share it!