Ilusion XMK 590 L - a small motorhome for a family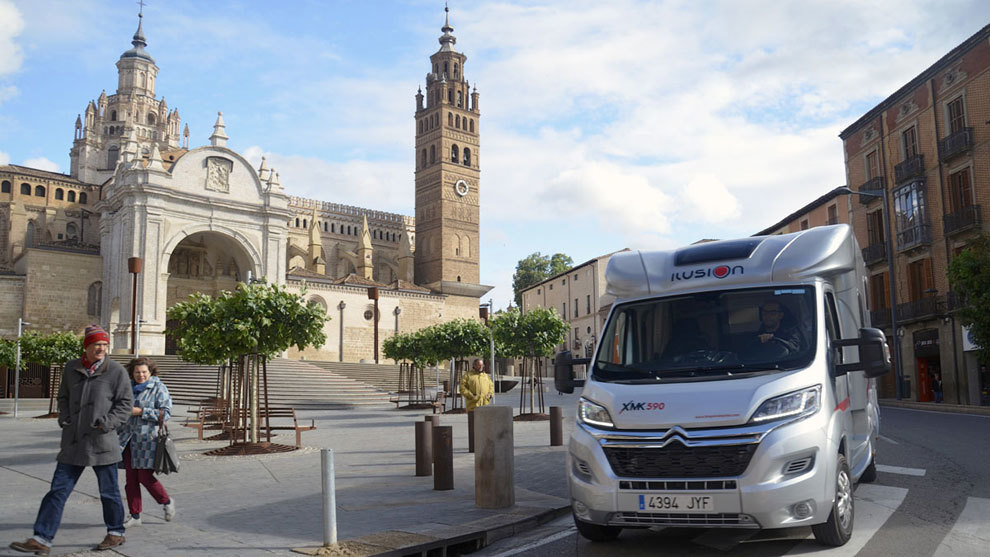 Small motorhomes are extremely popular not only because of their agility, easy parking and multi-functionality. The lower fuel consumption and the ability to use the driving license of category B are also important.
As the family grows, it is difficult to find a car that meets new needs while still being compact. However, it is possible. If you are looking for a small family motorhome, consider the Ilusion XMK 590 L model.
For a comfortable ride
Ilusion XMK 590 L is based on the Citroen Jumper. Its length is less than 6 meters (5.99 meters), 2.35 meters wide and 2.75 meters high. The permissible total weight is 3.5 tons. There are 4 places in the motorhome - both for driving and sleeping.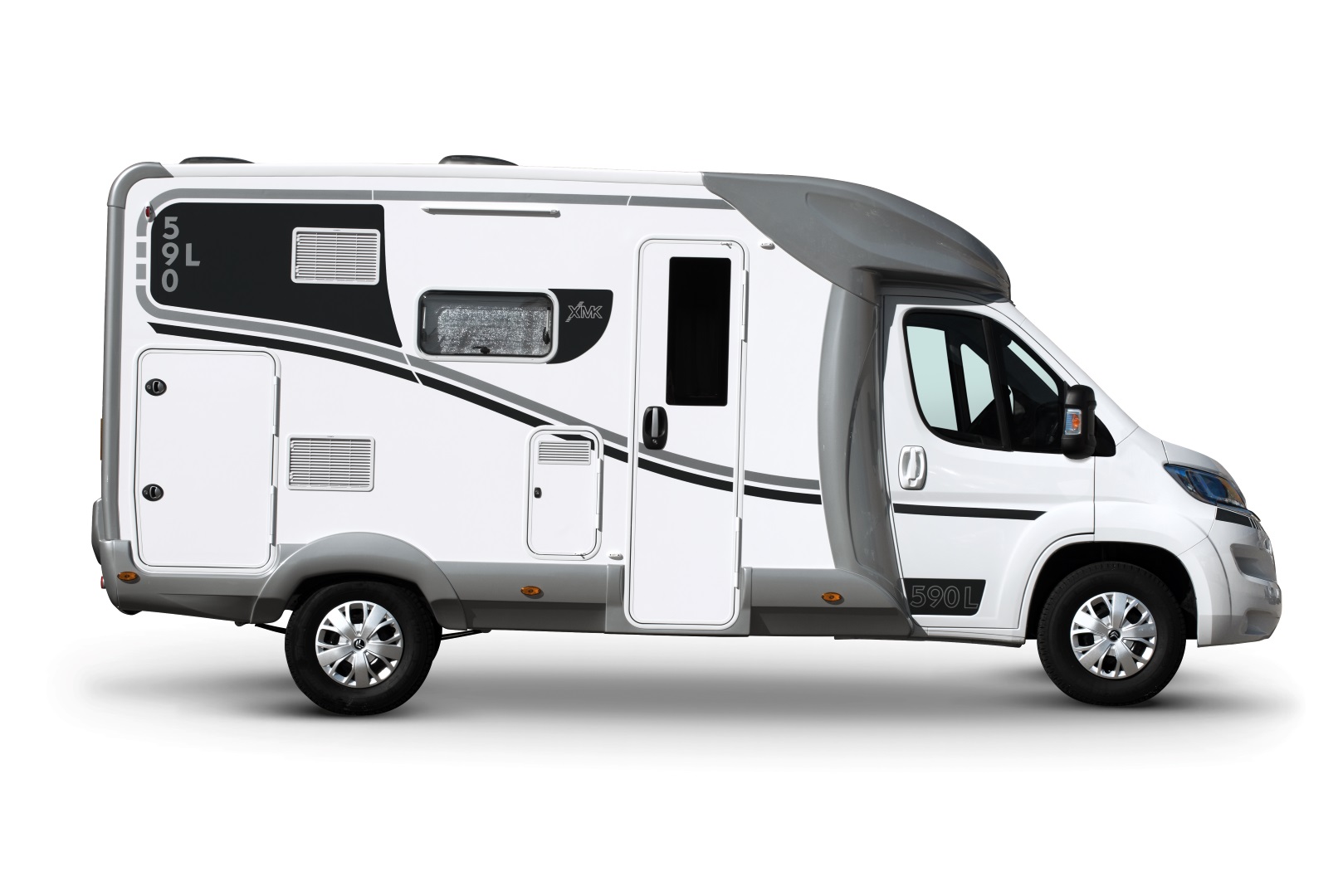 The car is equipped with a very economical and dynamic 2.0 engine. with a power of 130 HP (it is also possible to order a vehicle with a 160 HP engine) and a 6-speed manual gearbox. Manual air conditioning, electric windows, electrically controlled and heated mirrors, on-board computer, traction control, uphill and downhill assistants, cruise control, speed limiter were installed in the car, and a reversing camera was pre-installed.
Everything will fit
The Ilusion XMK 590 L on the outside looks bigger than it really is. However, you can feel comfort inside. The color of the interior is not without significance here, in a light tone, mainly gray and beige, with delicate, contrasting elements.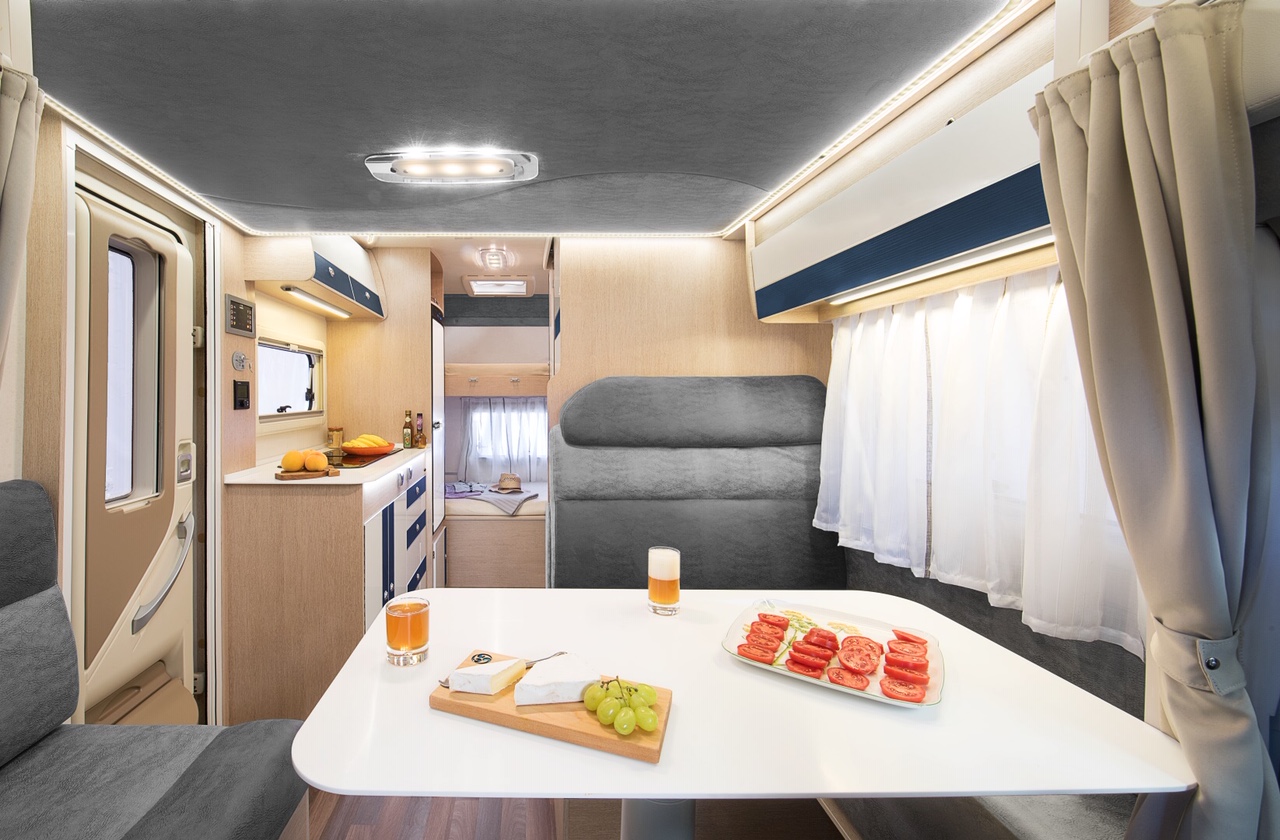 The front of the car is occupied by a dining and sleeping area. There you will find a large table where the family will comfortably eat their meals, as well as a double sofa bed. The living area will turn into a bedroom in the evening thanks to an electrically lowered double bed. On the left is a lined kitchen with a 150-liter fridge (with freezer compartment), a three-burner stove and a stainless steel sink.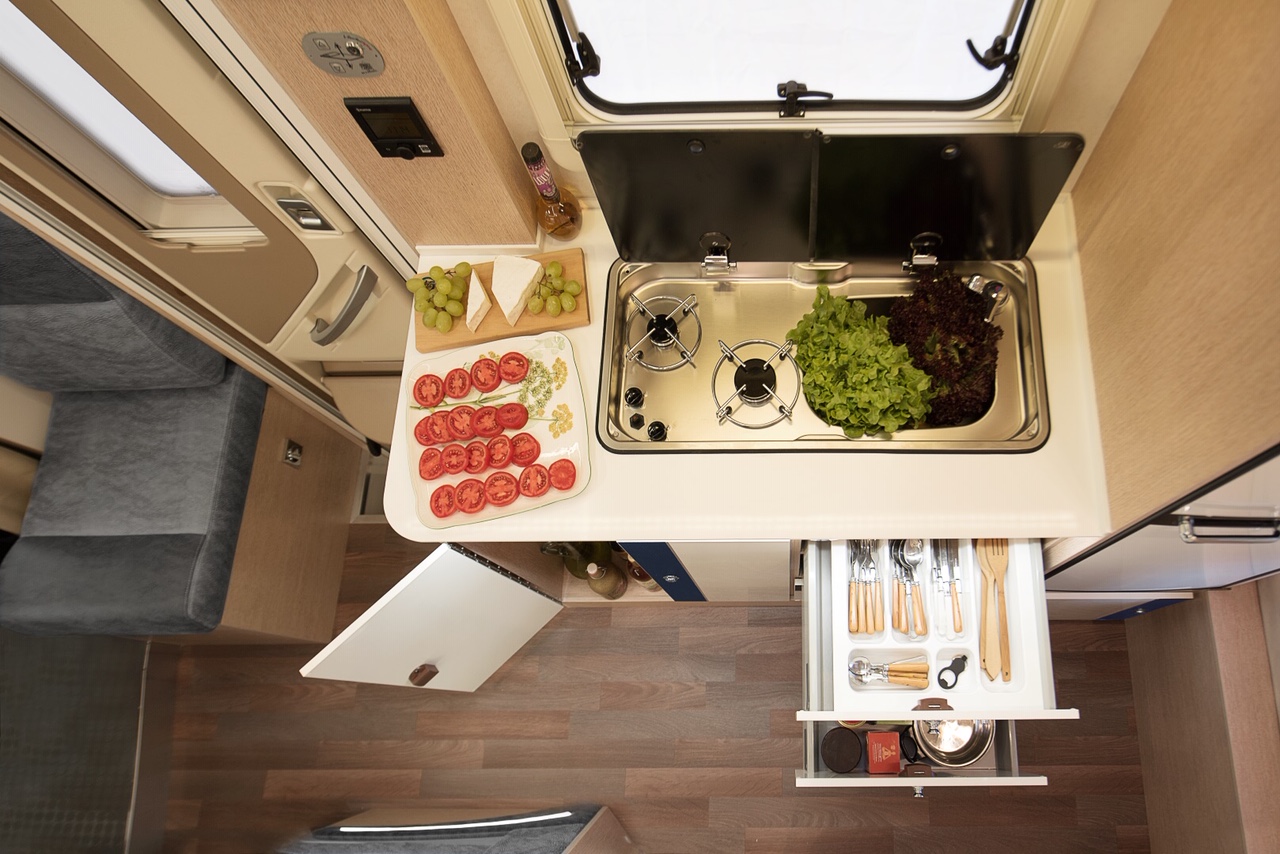 Opposite the kitchen, on the left, there is a spacious, comfortable bathroom, equipped with a shower, a washbasin and a Dometic chemical toilet with a 17-liter cassette. Behind the bathroom there is a wardrobe for hanging clothes.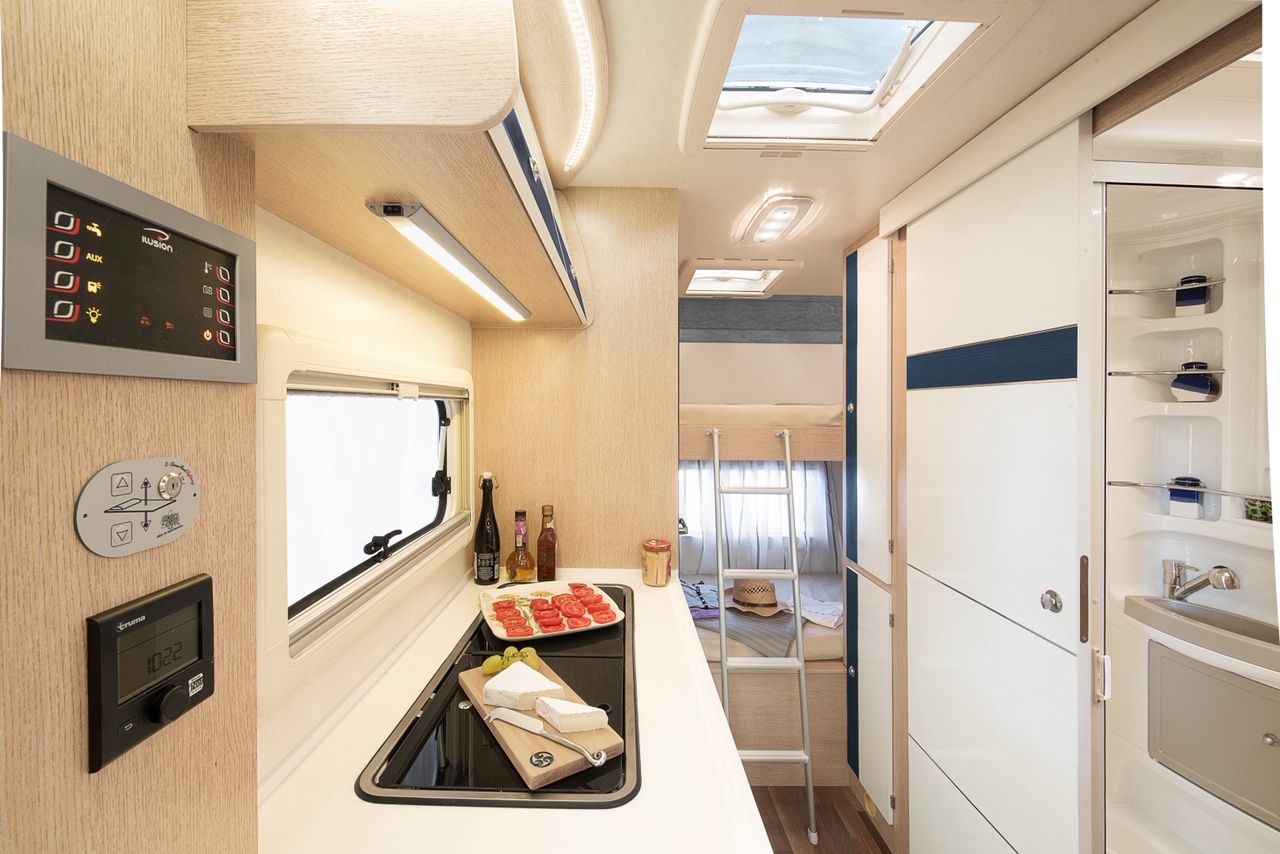 At the back of the car, in the sleeping area, you will find a bunk bed with single mattresses, where children will probably want to sleep. Under the lower bed, after folding it, you will find a spacious garage, which, importantly, is accessible from both sides of the vehicle.
Ilusion XMK 590 L will keep you warm. The car has an independent heating system that also heats the 10-liter Truma Combi 4 kW water boiler. We are protected against insects and heat by mosquito nets and curtains in all windows and a mosquito net in the front door.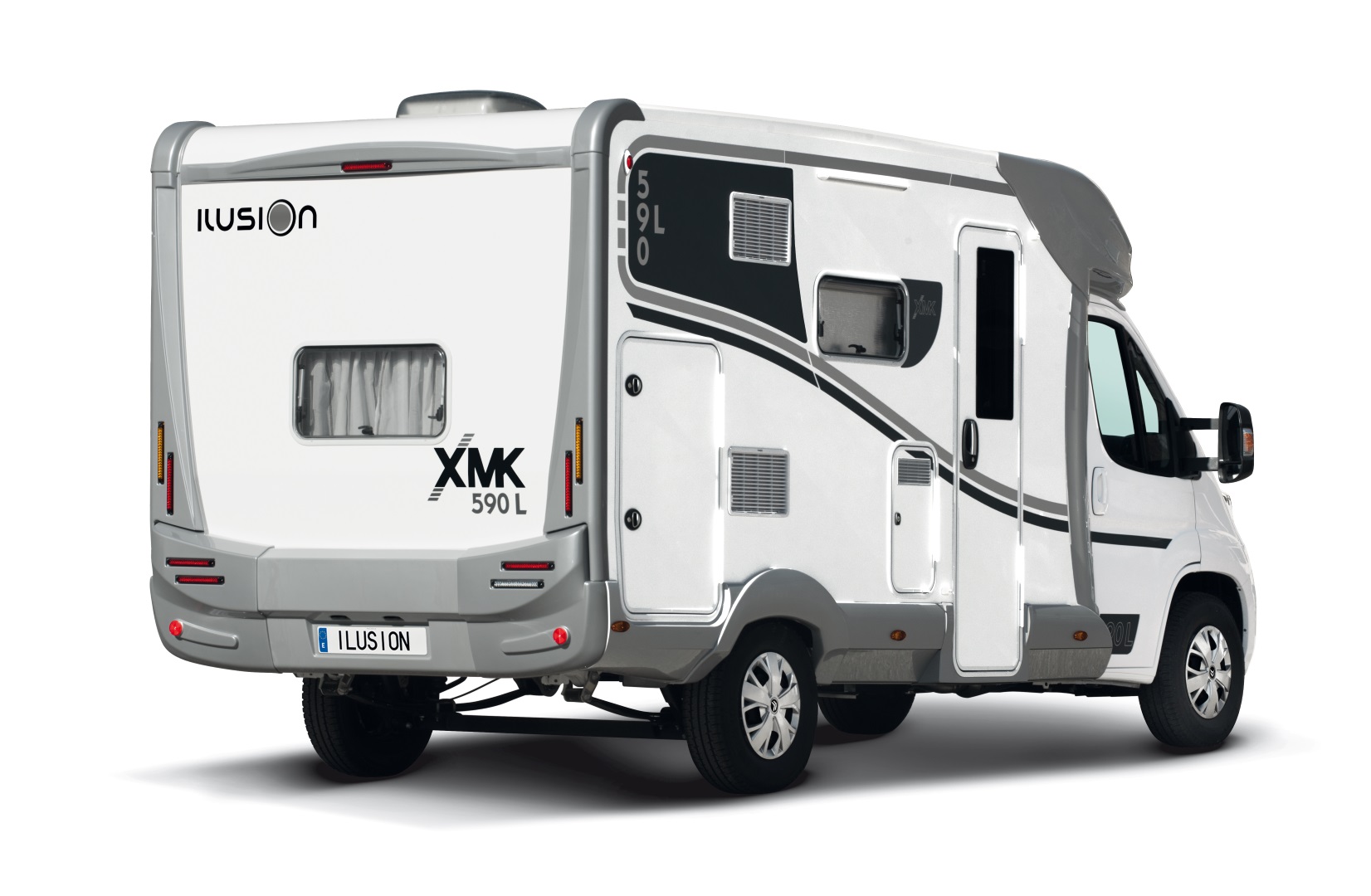 As for the windows that provide light for a sense of space, this model has a panoramic sunroof above the cab and a 40 cm x 60 cm rear window. Dometic side windows (Seitz S7 model) are framed in aluminum frames.
Ilusion XMK 590 L is a model that meets the requirements of the standard family. In a small space, everything that a four-person team needs even for quite a long (and not only holiday) trip has been placed.
If you are interested in the described vehicle or other Ilusions, be sure to check out Camper Planet from Bielsko Biała. The company is a dealer of this brand in Poland.
A lawyer who loves traveling. Always with a book on the go. I collect memories of the color, taste and smell of every place I visit.
Enjoyed reading this article? Share it!