Itineo - an integrated at a reasonable price

Itineo is a motorhome brand unknown in Poland, but associated with a recognizable French manufacturer, Rapido. Interestingly, from this year on, the Itineo brand focuses exclusively on integrated motorhomes at a relatively affordable price, which can be an important differentiator for it. Usually, the "integrated" means the premium class, which automatically raises prices ...
To say that Itineo is a low-cost motorhome is obviously an exaggeration. The cheapest new motorhomes of this brand on the popular Mobile.de portal cost approx. 200 thousand. PLN . For comparison, however, the prices of integrated models with the Rapido mark usually oscillate around 250-300 thousand. zloty. Therefore, in terms of prices, Itineo ranks somewhere between semi-integrated models and typical "integrals".
Although the appearance does not reveal this, all models are built on the Fiat Ducato chassis (with the frame widened by 19 cm). Currently, customers can choose from 11 interior variants and 3 lengths : 6.55 m (one new version), 6.99 m (four versions) and 7.43 m (six versions). In the latter group, we can find a special, jubilee edition on the occasion of the 10th anniversary of the brand and one novelty for 2017.
With good equipment
All Itineo models have a polyester roof, wall and floor covering, which provides high strength and, above all, better insulation than in structures involving wood. In most versions, we also get the same equipment. The standard features include storage compartments in the floor, external and internal LED lighting (the garage is also illuminated) and space for three batteries .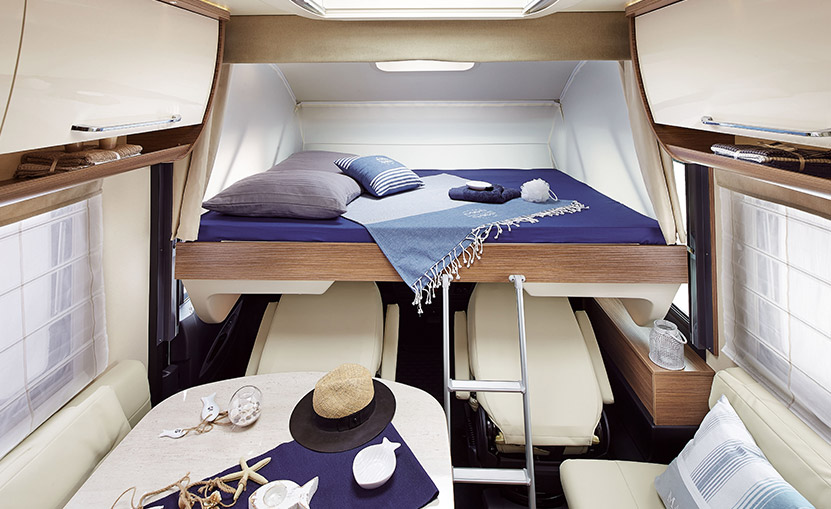 In the kitchen, we have a gas stove with electric ignition, a stainless steel washbasin, soft-closing drawers, a refrigerator (142 or 150 liters). It is worth noting that in all variants, the tabletop has a convenient L-shape . The water tank has a capacity of 120 liters.
The standard is also a ceramic toilet, a shower separated from it, and a Bultex mattress on the bed. What distinguishes Itineo motorhomes is that each model has a lowered bed in the front (above the driver and passenger), while not all have beds in the rear part of the cabin. For example, in the shortest FB650 model, we have a bed transformed from seats and a table in the dining area (in the back there are wardrobes and a bathroom).
The living room has double windows, and the heating is (depending on the model) Truma Combi 4, Combi 6 or Alde systems. An interesting feature is the function of automatic lighting of the awning and the entrance when unlocking the door to the vehicle. For an additional fee, you can order, for example, an oven with grill, the Truma C6 system, or a Waeco reversing camera with a 7-inch screen on the dashboard.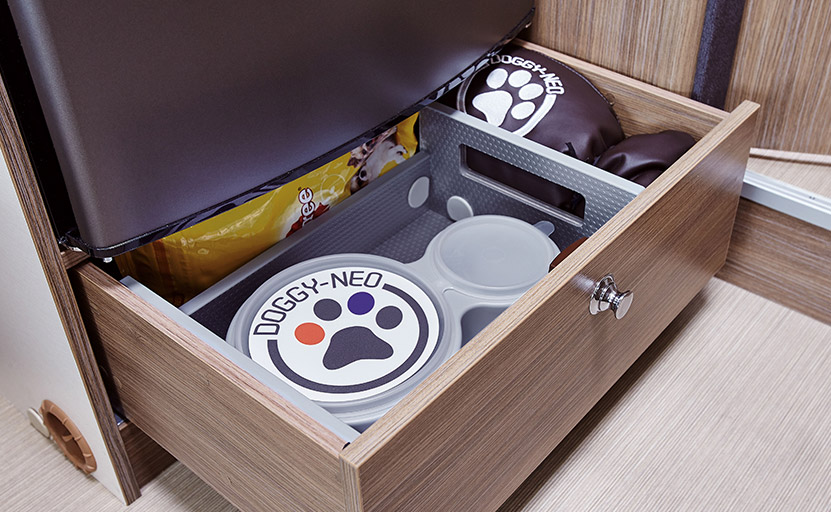 The anniversary version, in addition to the interior finish not available in other variants and a few accessories, such as pleated blinds, has also gained an interesting convenience for lovers of pets - a special drawer with integrated bowls for dogs .
Nice, although officially unavailable
To sum up, Itineo offers interesting motorhomes - well-equipped, relatively spacious, and above all integrated, at prices that (for people who know the price lists of other manufacturers) do not frighten.
All in all, campers of this brand could also appeal to Polish customers, as long as ... they were offered in our country. For now, interested parties can contact the dealers in Dresden, Prague or near Bratislava. Alternatively, they can try to use the agency of a Rapido dealer from Poznań.
Sometimes it is better to get lost than to ask for directions too much. Aldous Huxley
Enjoyed reading this article? Share it!