Pilote motorhomes - brand guide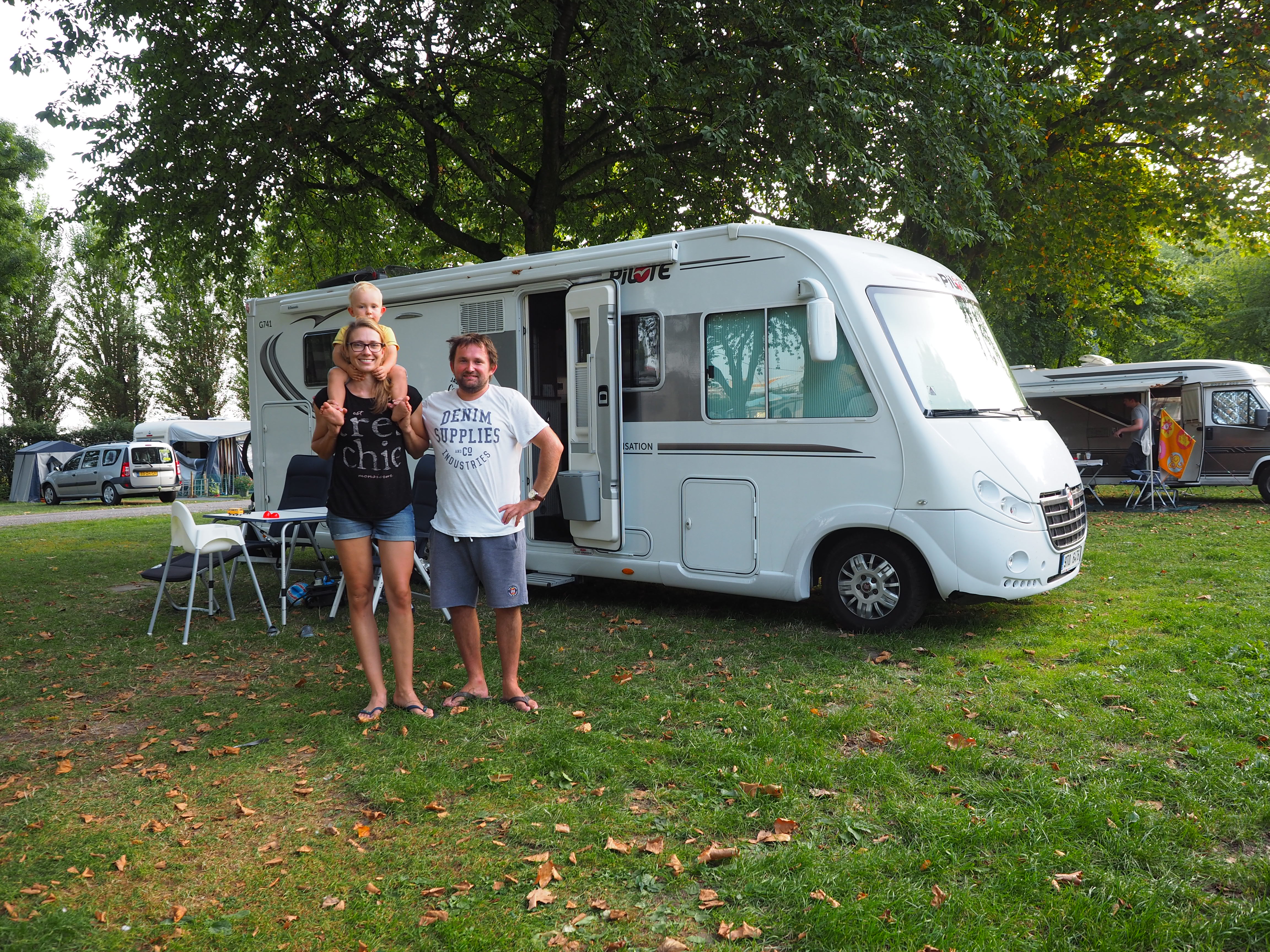 The Pilote brand belonging to the group of the same name brings together such famous brands as Frankia, Le Voyageur, Bavaria, Mooveo and Hanroad. Each of them brings their know-how and experience, which translates into the quality and high level of technological advancement of each motorhome leaving the production halls. As part of cooperation with an authorized representative of the brand, the CarGO! our editorial office has had the opportunity to find out more than once that these are decent cars:
Motorhome test: Pilote G741 Sensation
The Pilote brand has been operating on the recreational vehicle market for over 50 years and employs over 300 employees. The range of motorhomes covers the full spectrum from the so-called blaszaków / campervans through family alcoves, neat half-integrateds to luxurious and spacious integrals based on the best base vehicles.
Markings of Pilote motorhome models - how to read them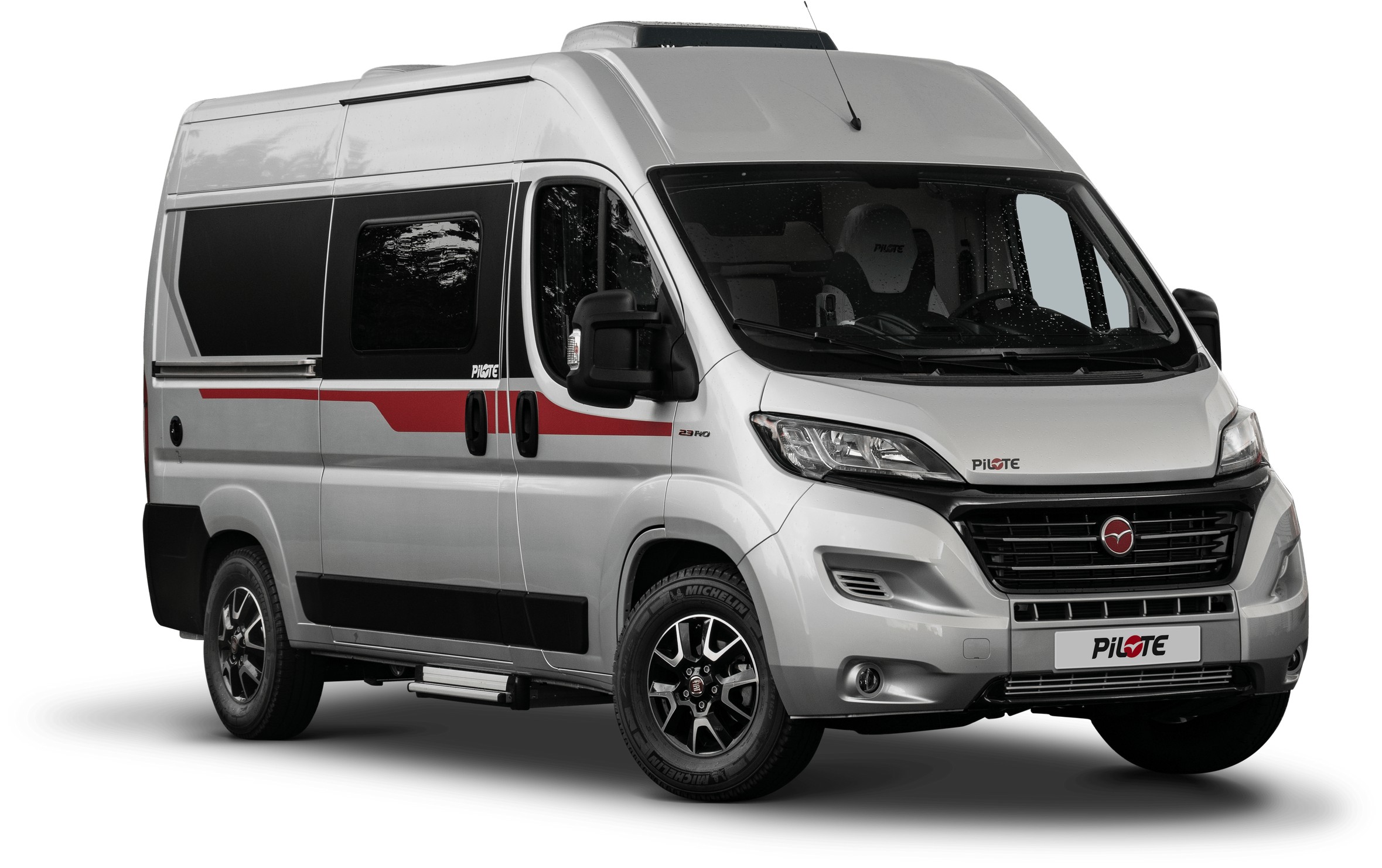 Although the names of the models are based on the numerical code and letter extension and may not be understood at first glance, the key to deciphering them is not too complicated. The code designation of each motorhome model begins with one letter and 3 numbers followed by another letter extension.
The first letter is "P" for semi-integral or alcove or "G" for integra. The following numerical combination gives us preliminary information about the dimensions of the car, and more precisely its length (e.g. 600 for a car 596 cm long, 690 for a car with a length of 699 or 740 for 745 cm).
Decoding the last 3 letters in the code designation will finally allow us to read the interior layout with which we are dealing. Here the case is as follows:
D - lowered bed in front of the vehicle
C - king size bed at the rear of the vehicle
F - seats with a 'face to face' arrangement in the living room
GJ - separate beds at the rear of the vehicle
P - rear bed longitudinally with a bathroom next to it
S - bunk beds located at the rear of the vehicle (only alcoves)
G - a double cradle located across the vehicle at the rear
Pilote - equipment standards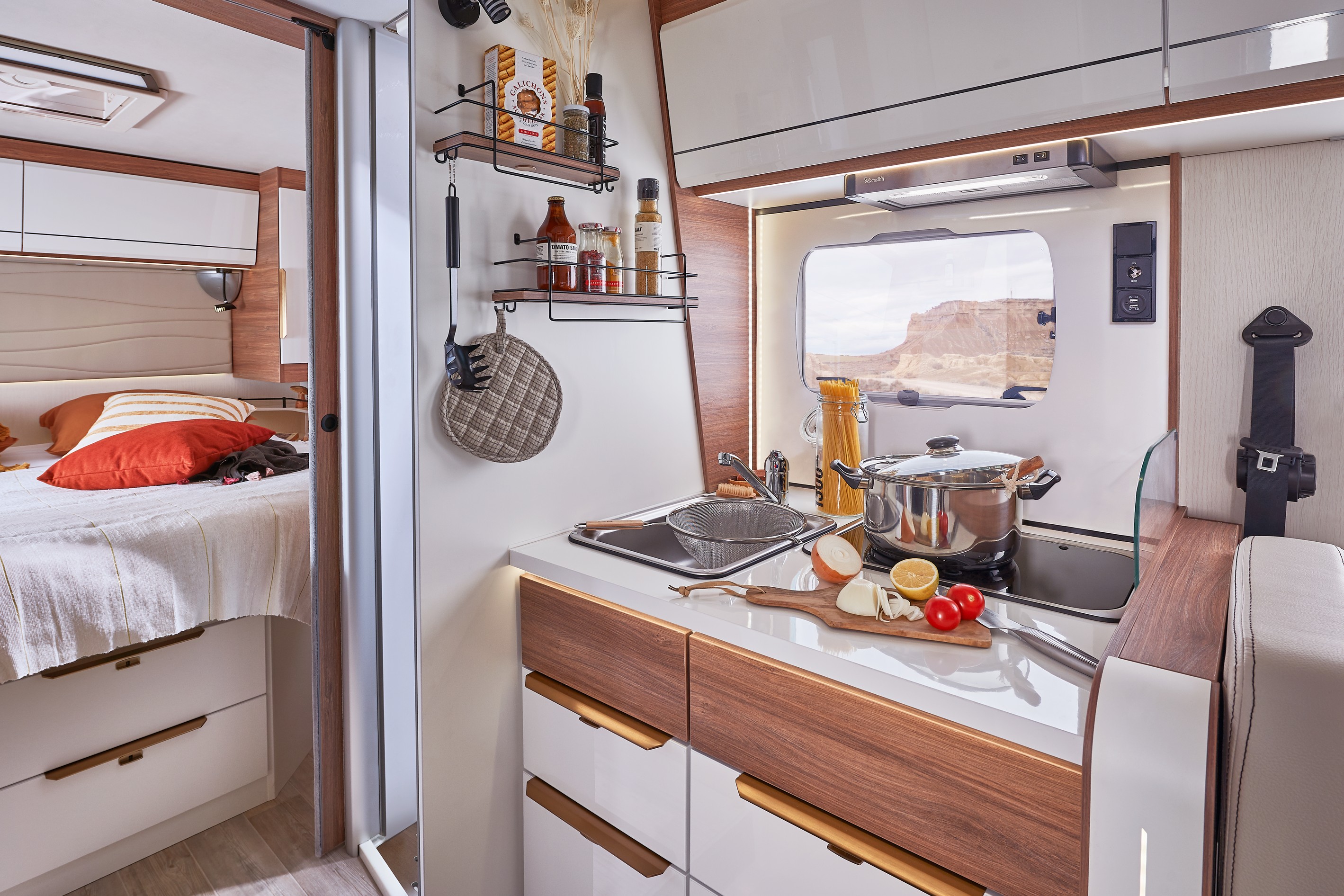 When browsing the Pilote vehicle offers, we will certainly notice the Essentiel and Sensation markings. The first name defines the basic scope of basic equipment for a given segment (half-integrated, integrated and alcove will have different parameters here).
Basically, the Pilote brand offers a decent factory configuration as standard, and includes such elements (the specification below applies to the most popular semi-integrated vehicles on our market):
Engine and drive: 140 HP engine, ABS, ASR, ESP systems, Traction Plus system with hillside assistance, 75-liter fuel tank.
Exterior features: LED daytime running lights, 15-inch steel wheels, tire repair kit , body-colored front bumper.
Buildings: lighting in LED technology, blackout curtains mounted on suction cups, atmospheric lamps above the living room.
Heating: TRUMA Combi 4 or 6 system depending on the vehicle, single reducer equipped with crash sensor, storage for 2 cylinders, 13 kg each.
Features of the development: structure resistant to corrosion and rotting of structural elements, thermal and acoustic insulation, hail-resistant roof made of polyester resin laminate, chassis made of resin, aluminum side aprons in white, double glazing of windows in the living space equipped with mosquito nets.
Cab: drink holder, map / tablet mount and USB port, central locking and electric windows, electrically heated side mirrors , wide-angle with blind spot elimination, cruise control and speed limiter, airbags for driver and passenger, manual air conditioning, swivel seats with height adjustment function.
Multimedia: Digital Xperience 2.0 panel, ready-made wiring for a rear view camera, speakers in the living space, solar panels, satellite dish , adjustable TV mount and power supply.
Lounge: panoramic sunroof, high-density foam seats, optional electric front lowering bed.
Kitchen: slow-closing fittings, 2- or 3-burner stove, refrigerator with automatic power source selection, 230/12 V and USB power supply, stainless steel sink with a lid, shelf for spices, back plate made of laminate with backlight, discreet lighting of the worktop .
Bathroom: skylight with a mosquito net, toilet with a cassette on wheels , 230V power supply, shower column with a shelf, hooks, toilet paper holder and towel rack.
Bedroom: a comfortable Bultex mattress on a fixed bed based on an airy grate, illuminated backrest, 230V power supply and USB, a curtain or a partition wall depending on the model.
In the Sensation version, in addition to the above equipment, we also find, among others: decorative elements characteristic of the Sensation version, 16-inch alloy wheels, multi-functional, leather-covered steering wheel, leather-covered gearshift bellows, insulated water tank, additional storage compartments, luggage compartment and entrance door lighting , external shower and 230 V socket located in the garage, additional lighting in the kitchen and discreet bathroom lighting, a 170 cm long connector for connecting single beds at the back, reading lights and lighting for wardrobes.
The list of additional equipment is really long and allows you to fully personalize our dream vehicle. When deciding to configure a new car, we can take advantage of extremely attractive packages of additional equipment , which are often associated with significant savings compared to separate purchases. When choosing the brand and model of a motorhome, pay special attention to the durability of the building and the rigidity of the structure. These parameters significantly contribute to maintaining the value of the vehicle over the years and will allow us to avoid losses and unpleasant surprises related to potential leaks. Pilote, as a representative of the premium segment , has enjoyed unflagging recognition among users and professionals in the industry for years. It is also worth emphasizing that given the technologies used in production and the number of vehicles produced, it is closer to the brand for manufacture than to mass production. The price-quality ratio is at a very high level.
See also: Half- integrated Pilote - comparison
If you are interested in the Pilote motorhome offer and have questions about the brand, it is best to contact the official distributor - CarGO! from Poznan. Before buying, we can see the quality and utility values, as well as test the vehicle system using a campervan rental.
Author of the article: Maciej Kinal

The article was prepared in cooperation with CarGO! Rent a Camp
I feel best in the form of trade fairs and meetings with enthusiasts. Technical freak. In my life I have dismantled many motorhomes for the first time. Fan of large vehicles, mountain biking and traveling without weight and financial restrictions. At CampRest, I am responsible for all publications on automotive topics.
Enjoyed reading this article? Share it!