Itineo Nomad - a compact motorhome for the masses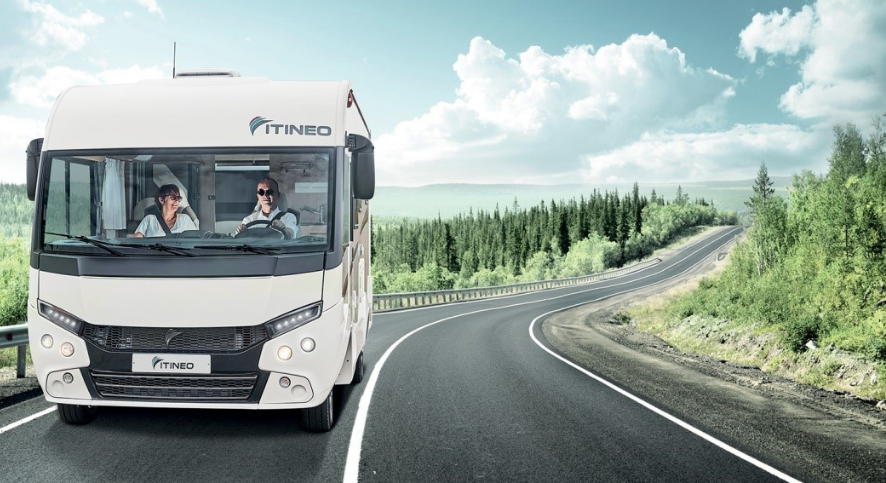 Itineo is a relatively young brand established in 2006 as part of the Rapido group. The creators' assumptions were quite unconventional - they assumed that integrals should not be reserved only for wealthy clients. The result of their development work was a range of integrated vehicles for every budget.
Currently, the Itineo motorhome collection consists of a dozen or so layouts and configurations, including 3 half-integrateds. In this material, we will look at two diametrically different models - the shortest half-integrated and the largest integrated in the brand's collection.
Itineo Nomad - a compact space wonder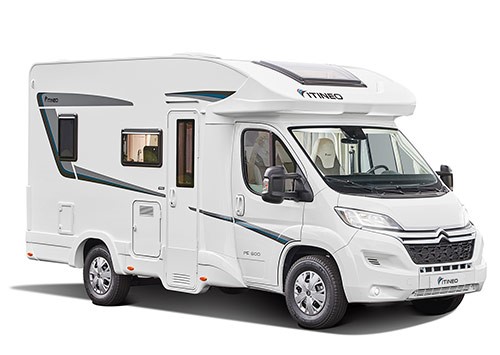 Half-integrated Nomad PF600 has an interior layout ideal for a couple or even a family with children. 4 people can travel comfortably here, and this is how many can optionally find a place to sleep (you can order an electrically lowered bed at the front and a bed underneath it instead of a couch).
We have everything you need when traveling - a 2-burner stove, a sink, plenty of luggage space (even the rear bed is divided and has a lifting mechanism for the grate and mattress, which allows easier access to the luggage compartment from inside the vehicle).
In this model, the bathroom located in the rear corner is extremely practical - a separate, easily accessible shower and a full-size toilet and washbasin will provide comfortable conditions (almost) like at home.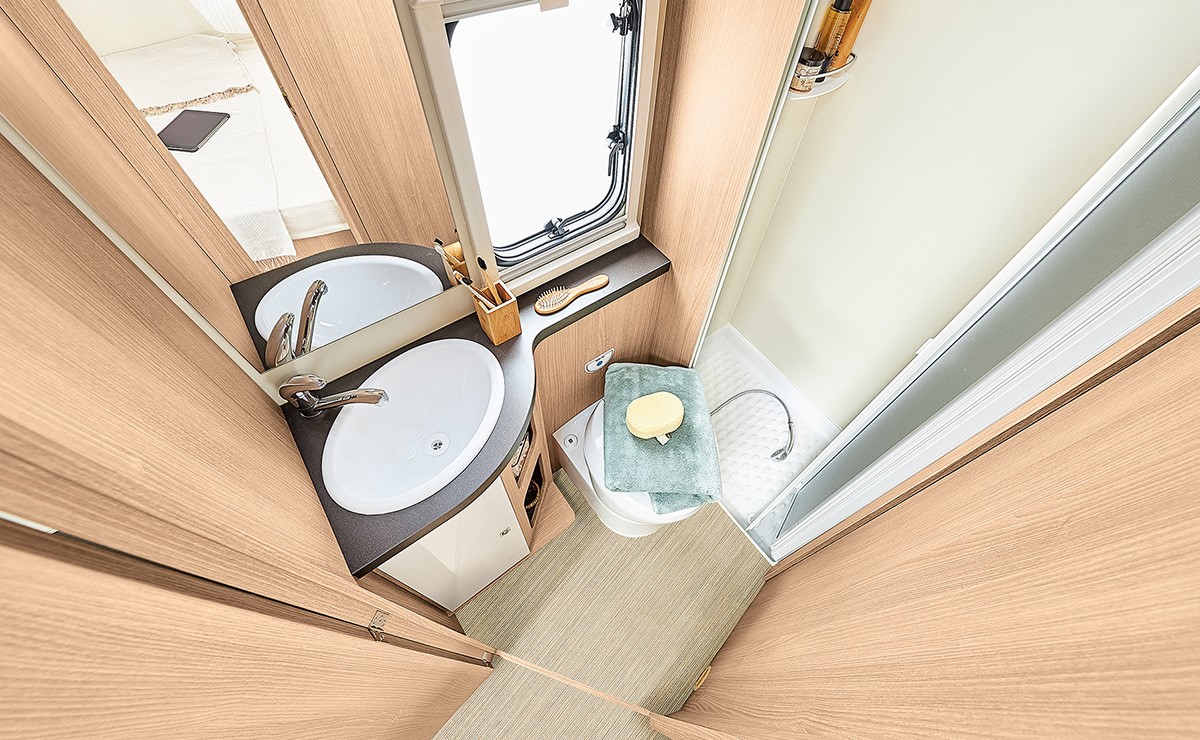 It is worth noting that despite the compact dimensions of the motorhome, it is equipped with a refrigerator with a capacity of 142l, and in addition, in its lower part you will find an extremely practical drawer for drinks.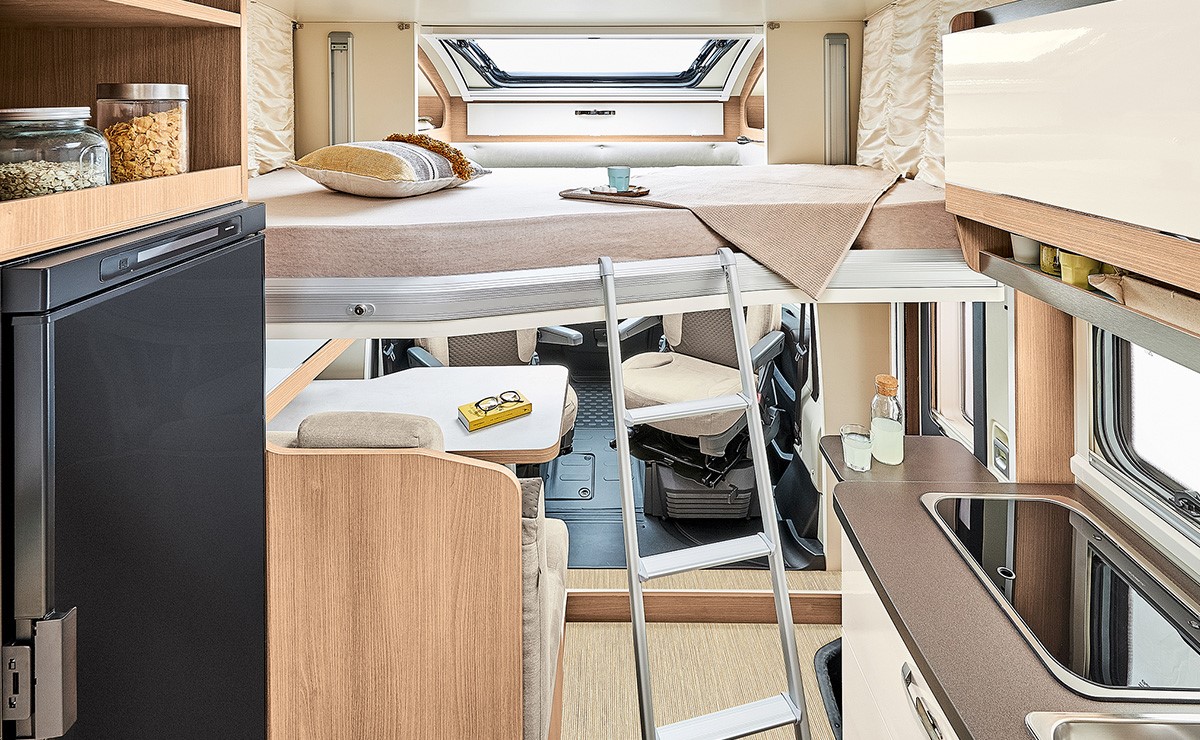 There are cabinets above the bed in the back, and a wardrobe for clothes right next to the fridge. The base vehicle is a Citroen Jumper with a capacity of 2.2l BlueHDi and 140HP (option 165HP). Among the additional packages, it is definitely worth choosing "Pack Life", which includes many basic and necessary accessories, from the passenger cushion, through air conditioning, to mosquito nets or a panoramic roof window above the cab.
Taking into account the curb weight of the vehicle (factory only less than 2,700 kg) and the wheel track (345 cm), it is an extremely agile and spacious car. We can take up to 100l of clean water on a journey, and the gray water tank can also accommodate the same amount.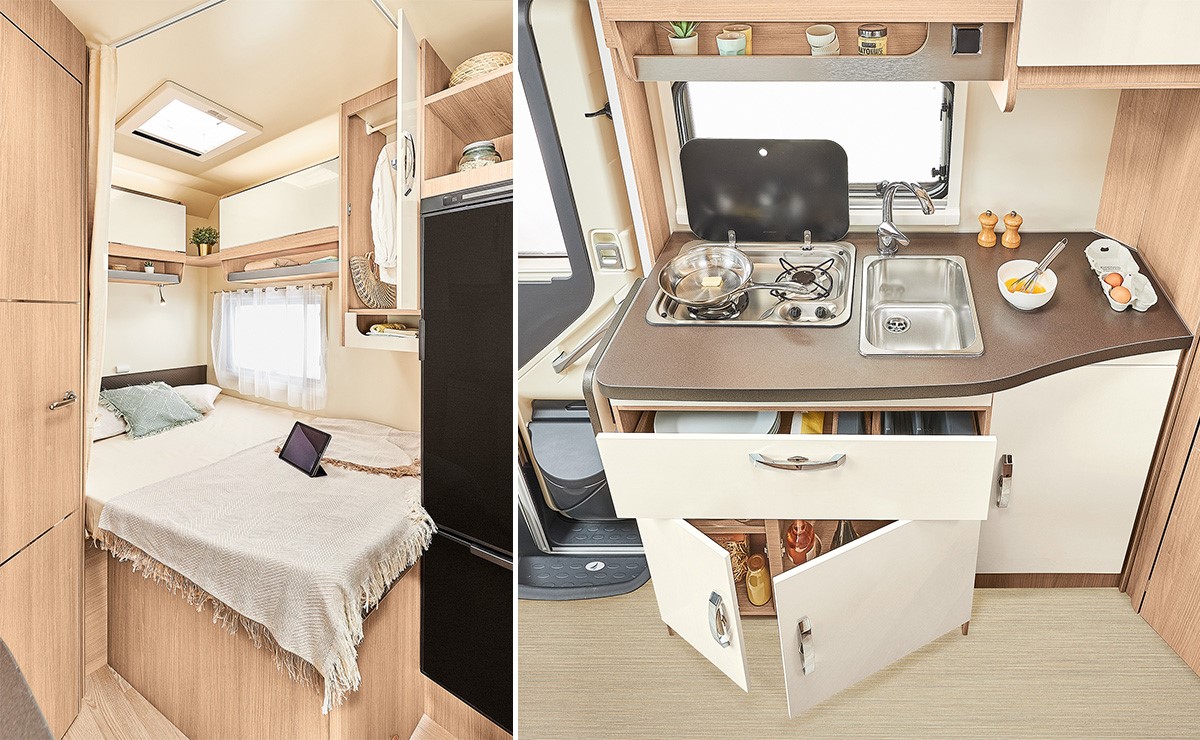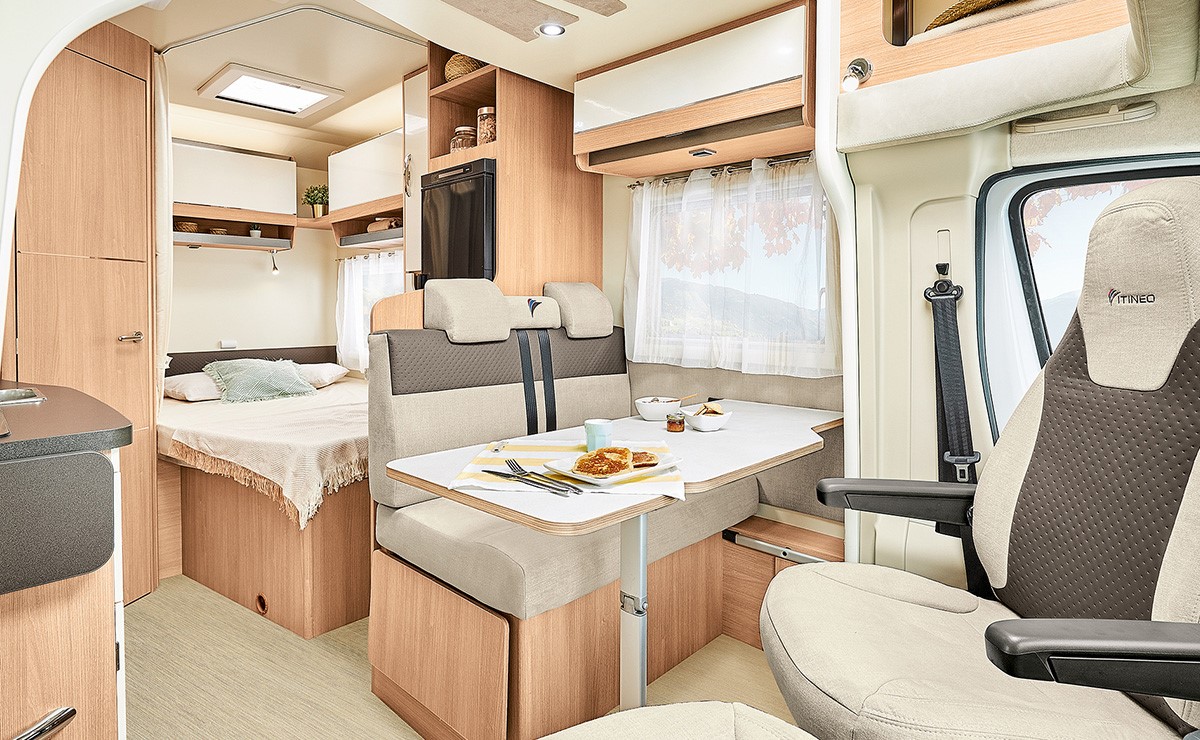 The interior of this nice toddler is kept in bright colors, white lacquered fronts and a panoramic window above the cab give a sense of space, elegance and lightness. It is definitely a very interesting alternative to "tin cans" - for a reasonable price we get here a piece of a well-made and equipped car with a spacious interior. The body covered with a laminate and the XPS core will guarantee tightness and thermal comfort for many years.
Itineo Traveler SB740 - a true family integrated
A completely new addition to the Itineo model portfolio is the Fiat Ducato SB740 - the ideal travel partner for families with children. It is distinguished above all by the layout with a spacious children's room in the back.
We have a bunk bed, a play corner with a table (which can be folded out as an extra bed). As a standard, five people can travel on board (there are so many seats with belts), and there will be as many as eight at the table. The motorhome is 743 cm long. GVM is 3500 kg, and the weight of the vehicle in running order, according to the manufacturer's declaration, is 3050 kg. Traveling with children and larger luggage, they can consider modifying the engine version to the 160 or 180 km variant and choose the Heavy chassis - then the GVM may be 4.4 t, which gives us considerable reserves for retrofitting.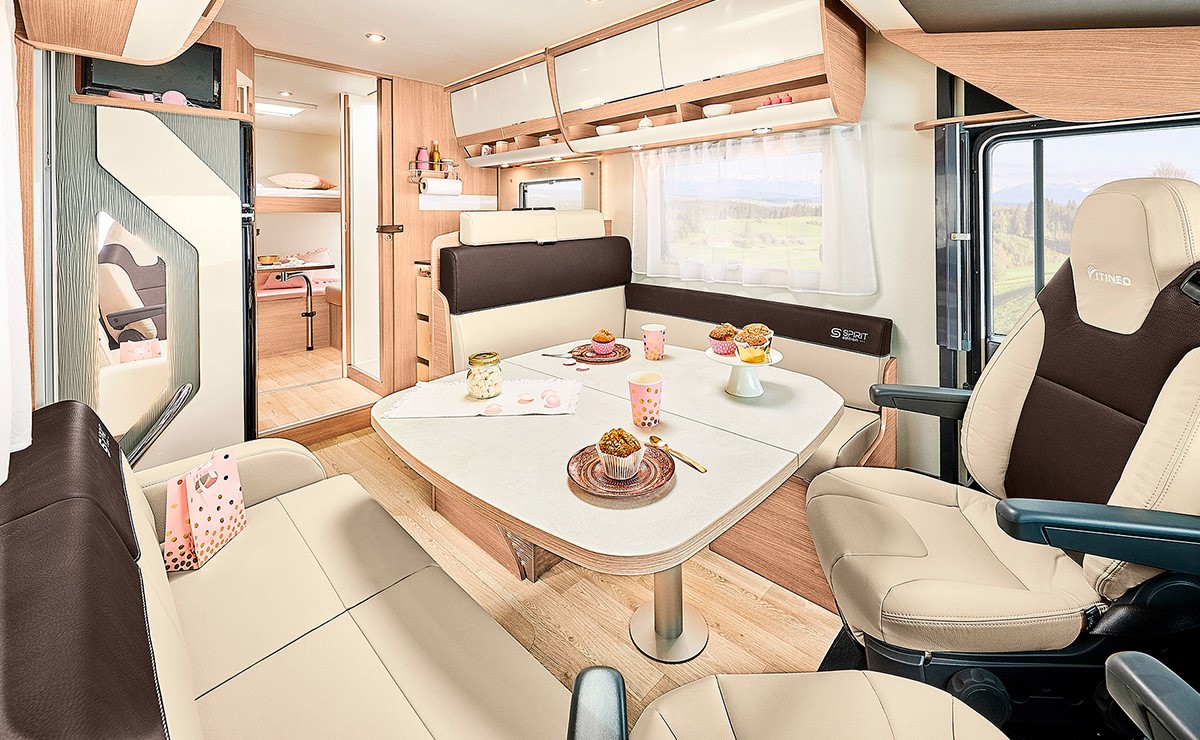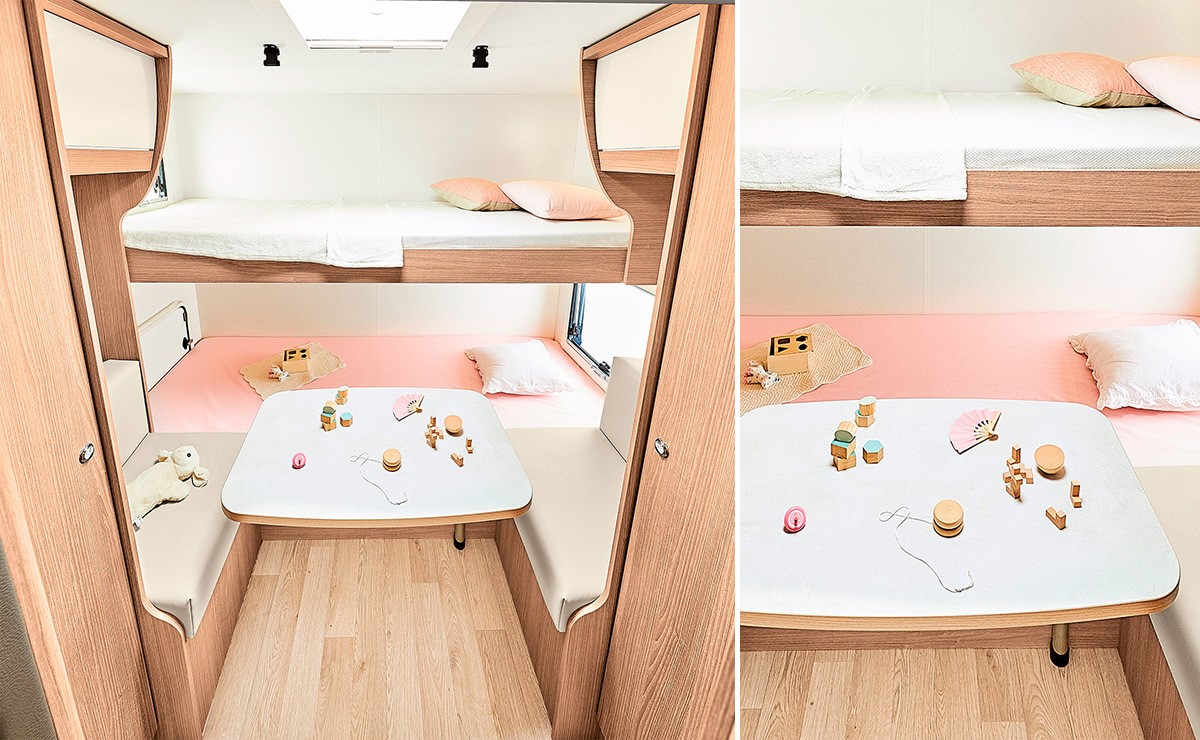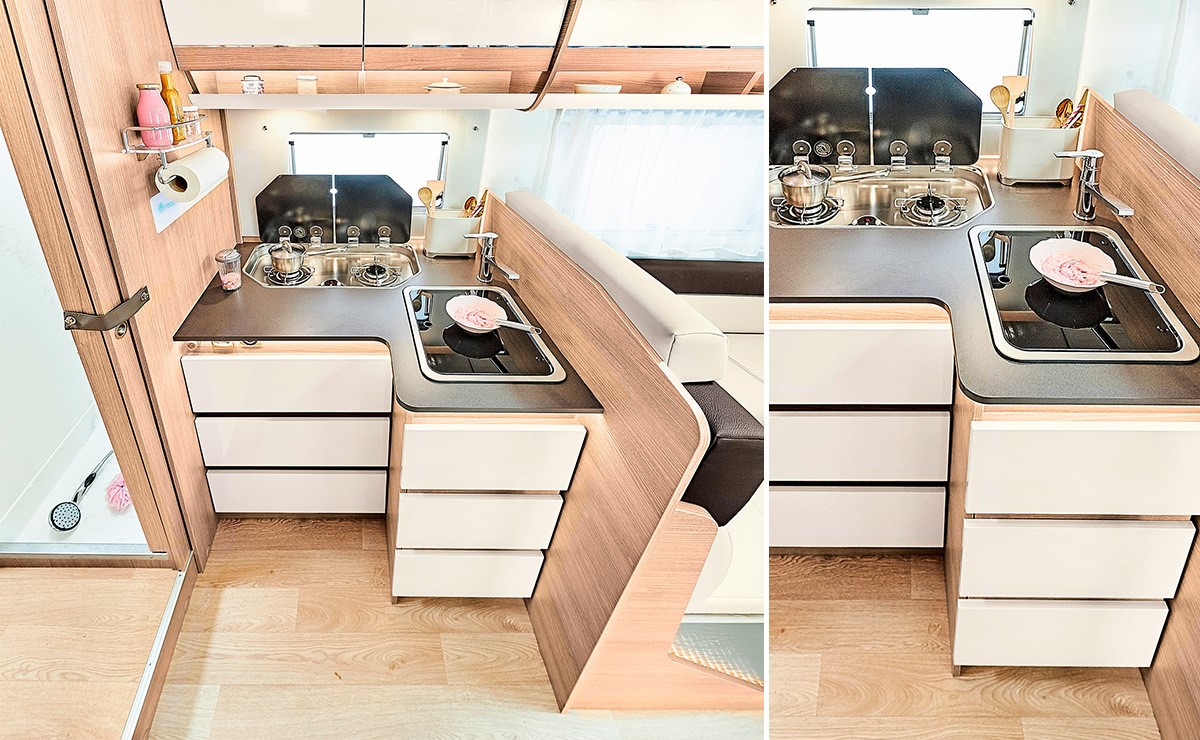 The tanks can hold 120 liters of clean and 120 liters of gray. One battery with a capacity of 100 Ah was installed on board with the possibility of connecting two more. Bright interior and a spacious kitchen as well as a large folding table give an amazing sense of space and invite you to feast.
The limited edition of Spirit features many tasteful flavors, from a unique decal on the body to embossing and inlays on the upholstery or chrome clocks on the dashboard .
The official representative of the Rapido group and the Itineo brand in Poland is the M-CAMP company from Dzierżoniów.
On site, you will also find a professional service and purchase additional equipment for your vehicles - from air conditioning, through antennas or luggage racks, to airbags and leveling solutions.
I feel best in the form of trade fairs and meetings with enthusiasts. Technical freak. In my life I have dismantled many motorhomes for the first time. Fan of large vehicles, mountain biking and traveling without weight and financial restrictions. At CampRest, I am responsible for all publications on automotive topics.
Enjoyed reading this article? Share it!