Lyseo Time I - elegance and functionality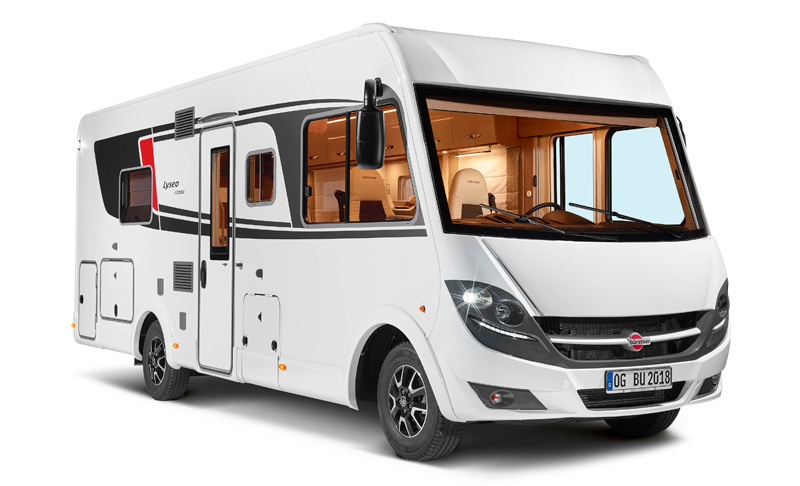 Burstner Lyseo Time I is an ideal proposition for those enthusiasts of motorhome travel who want to enjoy beautiful landscapes while driving, look for high comfort, and at the same time focus on the reliability of the vehicle. It is also hard not to mention the good equipment of this motorhome.
Burstner, as a manufacturer of touring cars, does not need any special introduction, because the motorhomes of this brand have been available on the market for over 30 years. This time, the German company has released an integrated motorhome Lyseo Time I in several versions. Here we will look at the 728 G model.
Integra for demanding customers
Lyseo Time I is one of the prestigious models among integrated motorhomes. It is worth noting that although the chassis here is based on the Fiat Ducato, the body is completely different and creates one solid, and at the same time very stylistically effective, body with a camping part .
The 728 G version is 7.43 m long, 2.32 m wide and 2.92 m high. The weight of this motorhome is 3040 kg, while the load capacity is 460 kg. The permissible total weight of this motorhome is 3.5 tons . The car is powered by a Citroen BlueHDI engine with a capacity of 2.0 l and 150 HP.
Lyseo Time I is equipped with a very large windshield , thanks to which you can comfortably admire the surroundings while driving. The painted front spoiler adds elegance to the motorhome, and the roof is made of glass fiber reinforced plastic (GRP), which is characterized by very high resistance to mechanical damage (e.g. hail impacts), corrosion and high temperatures (e.g. intense summer sun) .
It is also worth paying attention to the very spacious door (70 cm) to the camping part, which has been connected with a lowered entrance and a step, which ensures very comfortable entering.

Lyseo Time I version 728 G has 3 seats with belts that can be used while driving, while 4 places are for sleeping . Two single beds (five-zone memory foam mattresses) are located along the rear of the camping space, while a double fold-out bed is in the front part of the cabin (lowered from the ceiling).
Between a fold-out bed and fixed beds there is a dining room, kitchen and bathroom with toilet . As a result, we get a very functional and comfortable space for sleeping, cooking and eating meals. The other versions of Lyseo Time I differ basically only in the interior layout.
Comfortable interior
The manufacturer did not forget about the interior in the Lyseo Time I model. The high quality of every detail has been taken care of here. The elegant upholstery both in the cabin and in the camping space attracts attention. The manufacturer offers upholstery in many different variants to choose from (e.g. stone, sand, bianca, etc.), which perfectly match the teak furniture . The interior of the wardrobe is illuminated, while the windows can be covered with coffer blinds.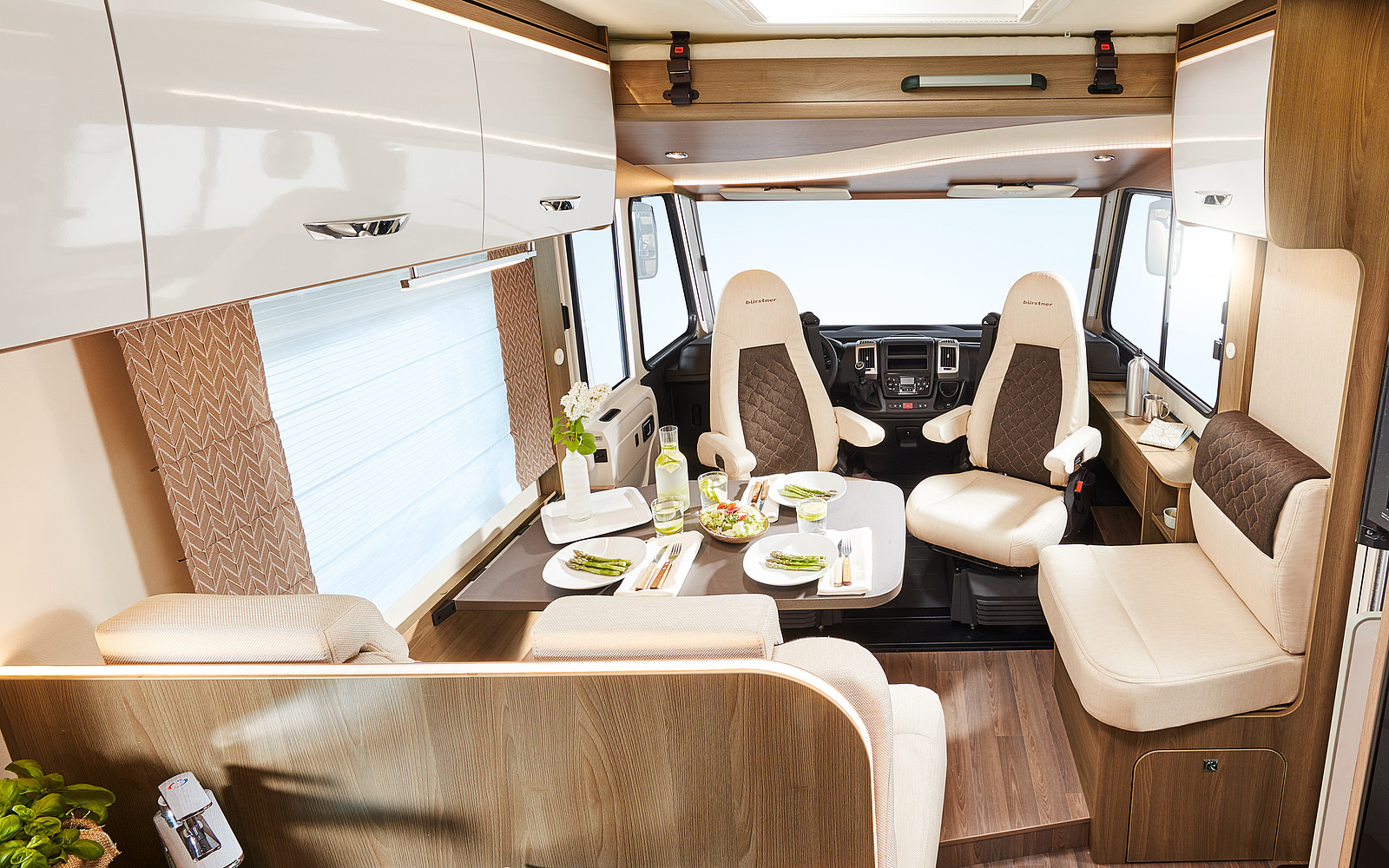 Users who expect high standards and a comfortable interior will not complain. The latter is heated by a very efficient gas system (propane-butane cylinder) Truma Combi 6 . It can be easily controlled via a digital panel. The same system is used to heat water.
In addition, the motorhome is equipped with a 142-liter fridge with a freezer compartment , there is also a gas hob with 3 burners (electric ignition) and an oven with grill. The Lyseo Time I also has a 90-liter waste water tank, a 125-liter clean water tank, a very high-performance water pump, a roof toilet vent, shower, roof light and an external awning with LED lighting . The basic version also includes 230 V power sockets.
The entire Burstner offer is available at the authorized dealer of this brand in Katowice in the Caravans-MIKA company ( http://campingi.net.pl/ ) . It is worth noting that we can not only buy Lyseo Time I 728 G there, but also rent it. Thanks to this, everyone can check whether this model meets their expectations before investing their own money in a motorhome.
Italy, Croatia, Spain ... are the countries I would like to come back to every summer. I like to discover new places, whether it is a bustling capital city or a quiet town on a mountain slope.
Enjoyed reading this article? Share it!