Ontour among the novelties of Hobby for 2015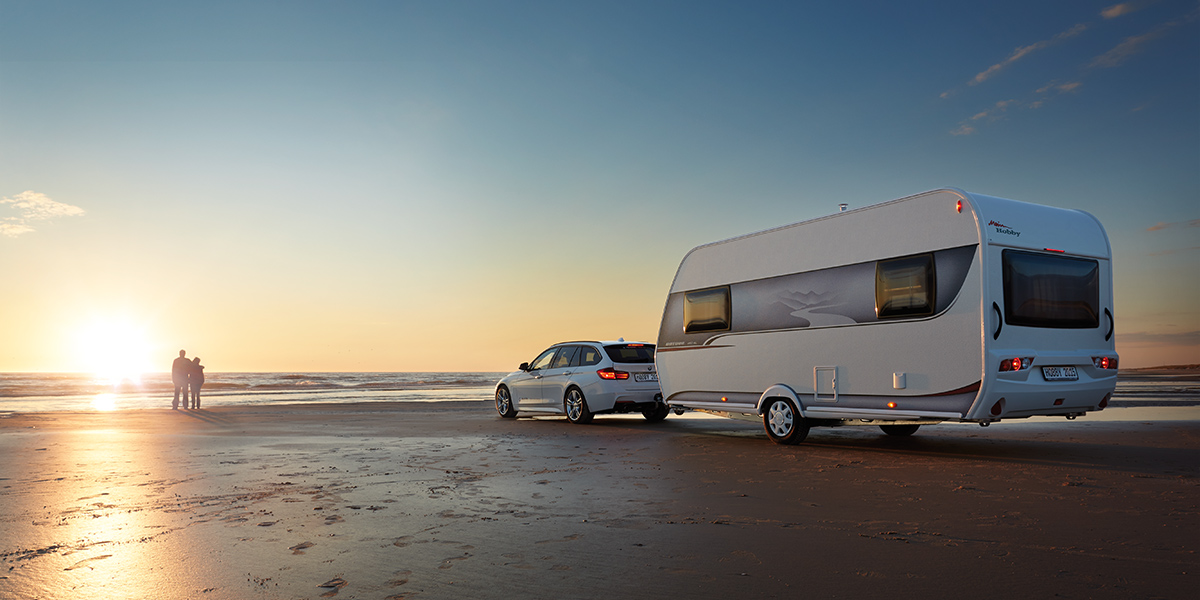 Hobby has been producing caravans for 48 years, so you can assume that he knows what he is doing. Today, it is one of the largest producers in the caravanning industry, so what it does quickly becomes an inspiration also for competitors. Let's check what the trailers of this brand will be like in 2015.
We already know what Hobby is preparing for 2015. Most of the caravans will undergo minor changes, there will also be new elements of additional equipment and additional interior plans. But there is also one completely new model. This is Ontour - a small, light and inexpensive trailer by design, which will become the basic model in the German brand's offer.
Ontour - an economical hobby
The maximum permissible weight of Ontoura in its shortest version - 5,972 mm - amounts to 1,100 kg . However, trailers with a weight of 1,200, 1,300 and 1,350 kg and lengths of 6,100, 6,751, 6,832 and 7,115 mm will also be available.
The caravan will be available in five different interior layouts with sleeping places for four or even six people. Some layouts have single bunk beds and beds set up from folded couches and a table. However, it is also possible to order a trailer with single beds or the so-called French bed, that is, a large "matrimonial" bed.
There are also different variants of the bathroom. But beware - the shortest version is just the bathroom ... the largest ! The kitchen is generally located on the side wall, but on the longest version of the Ontoura it is located on the rear wall. Unfortunately, the entire worktop in all models is occupied by gas stove burners and a sink, so there is very little space for cooking.
Both the Ontour and other Hobby caravans, which do not have a front window, have been decorated with a wind rose graphic , which is in line with the fairly common trend of making camping vehicles similar to yachts.
More variants - new additions
In other models of Hobby caravans, we can expect refreshing treatments, as well as new floor plans. One new interior layout is available in the Excellent caravan, and three in each of the De Luxe and Prestige models.
The changes for 2015 also include additional equipment, which will be enriched with a multimedia system with radio, DVD and a lockable subwoofer , new USB charging sockets, new Alde water heaters and the Dometic Freshjet roof air conditioner with heating and soft start .
Hobby praises its CI-BUS control panel , which allows you to control the functions of all (up to 15) on-board devices. From the panel we can read, among others information on the external and internal temperature, the water level in the tank and the battery charge level.
All Hobby caravans have a "sandwich" construction. The "sandwich" consists of a layer of plywood, polyurethane foam and aluminum sheet. The corners are made of ABS plastic. All construction profiles are glued , which provides additional protection against corrosion.
Sometimes it is better to get lost than to ask for directions too much. Aldous Huxley
Enjoyed reading this article? Share it!