Poznań Motor Show 2019 - what did the Caravanning Salon show?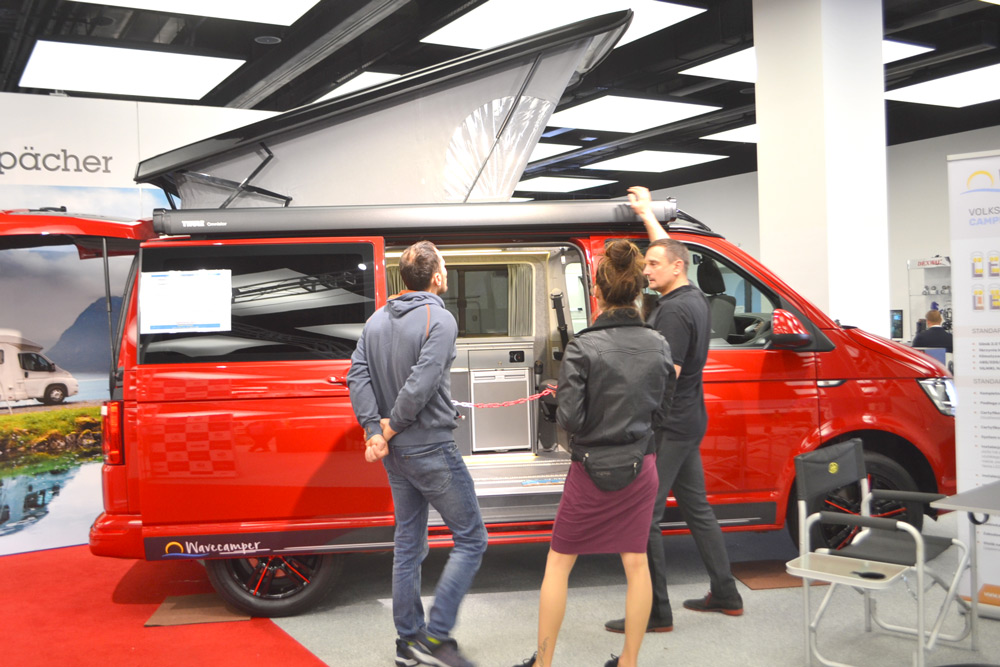 Caravanning grows stronger! During the Poznań Motor Show 2019, campers, caravans and tourist accessories took up 3 halls this year. In addition, tourist vehicles were also presented at their stands by brands such as Volkswagen and Mercedes.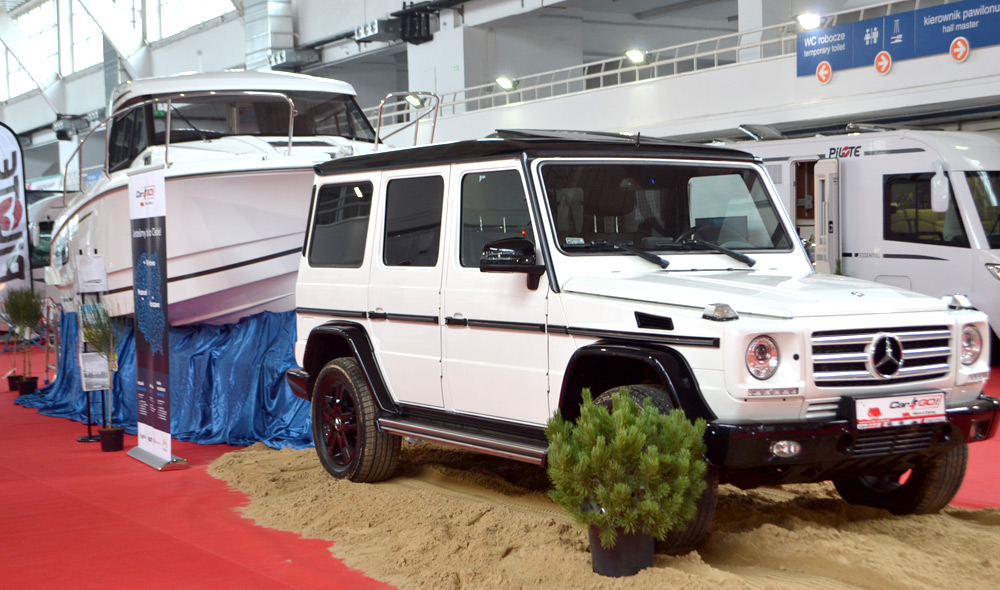 It is safe to say that the Poznań Motor Show and the accompanying caravanning rally opens the season. The weather was good, there was no shortage of attractions. Camper-vans, more and more liked by enthusiasts of camping holidays, were particularly noticeable.
Camprest at the fair
If you ended up in hall 15, you had to pass by the Camprest stand, where we showed our new , silver, shiny, smelling new Volkswagen T6 with a long wheelbase, for which the camper flex was built by the Wavecamper company. We will certainly keep you updated on how our new travel companion is performing.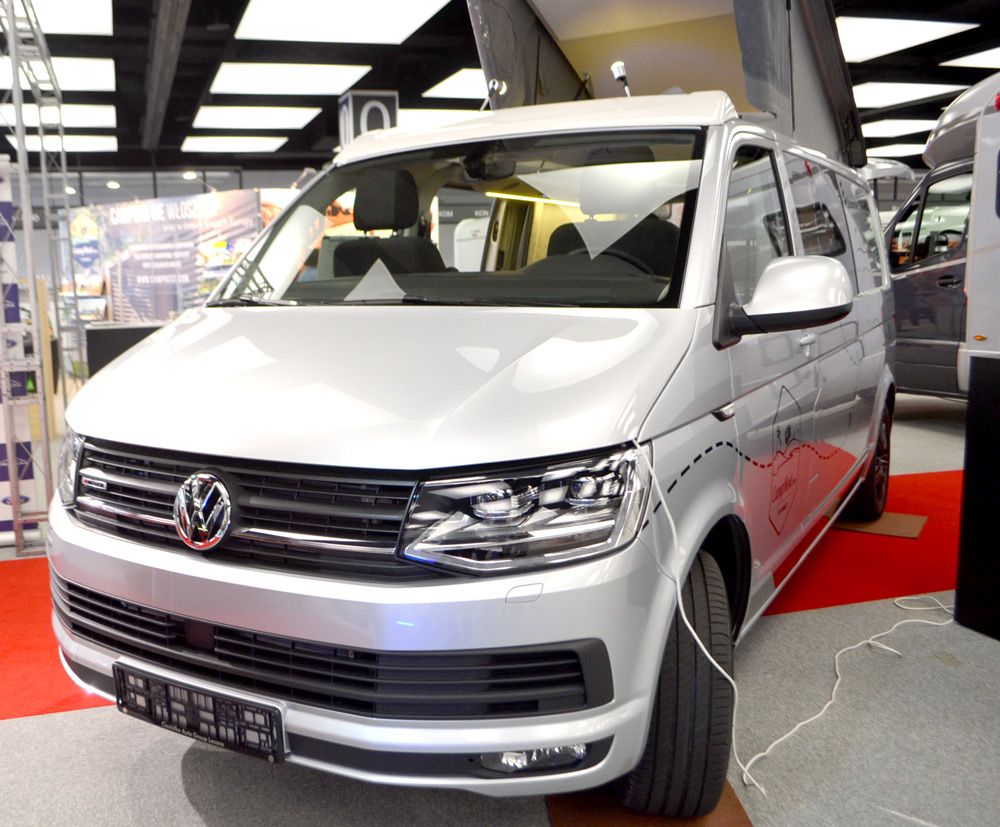 In addition, at our stand you could get a free guide to camping in Europe and catalogs with offers of the best places to rest in Europe.
Award-winning Wavecamper
Wavecamper showed its bodywork in a red Volkswagen T6. During Press Night , the car was presented in the "spire", where it was the only car of this size.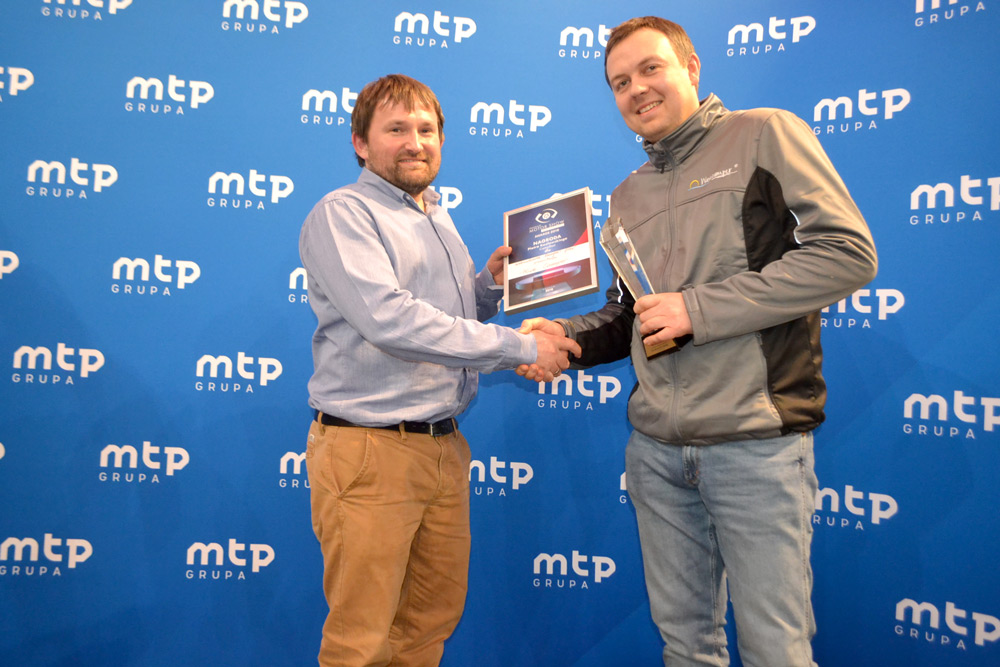 The camper flex body made by Wavecamper received the Motor Show Award for an interesting and practical camping body made on a small VW Transporter van.
An ingenious camper van from Adria
Our attention was caught by Adria Twin Supreme 640 SGX , presented at the Camp & Trailer stand. Thanks to a really large number of windows (even in the bathroom and above the bedroom), a lot of light comes in, which makes the car seem very spacious. Importantly, each window can be opened. The bathroom is equipped with a sliding wall with a mirror , after which we hide the toilet, and in return we get a shower cubicle. There are plenty of storage compartments in the car - also in the floor. The large rear bed can be lowered electrically. When we do not need it, it can be lifted high and then we get a large luggage space .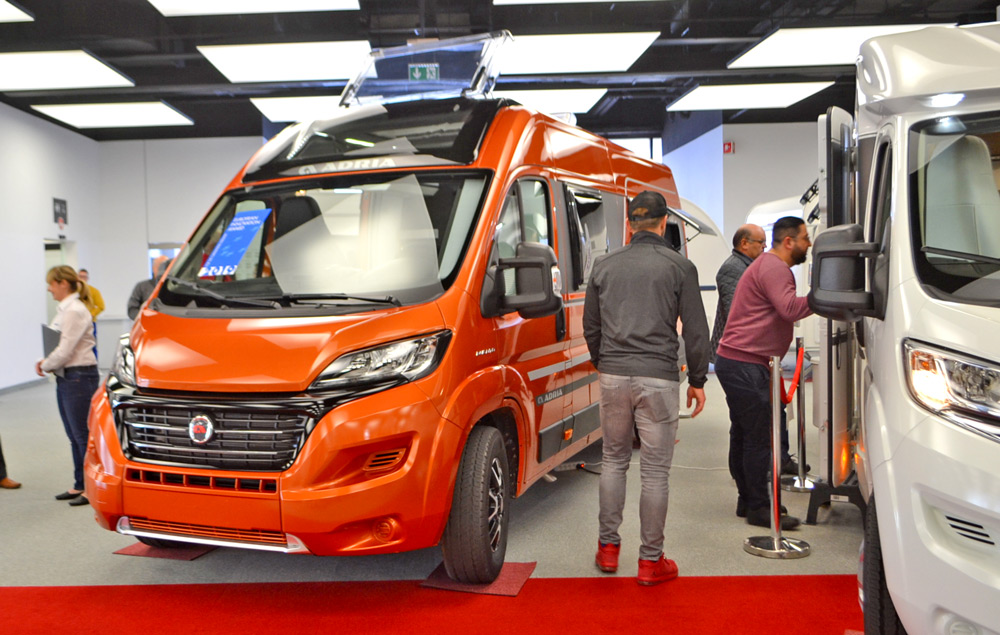 We give a big plus to the very competent and nice stand crew , who were able to provide detailed information about the presented models (and this is really not a standard everywhere yet).
MAN for vacation
At the stand of the Polish company Balcamp, motorhomes based on MAN vehicles attracted attention. The TGE model is actually a twin of the Volkswagen Crafter, but thanks to some details of the finish, it is clearly different from its brother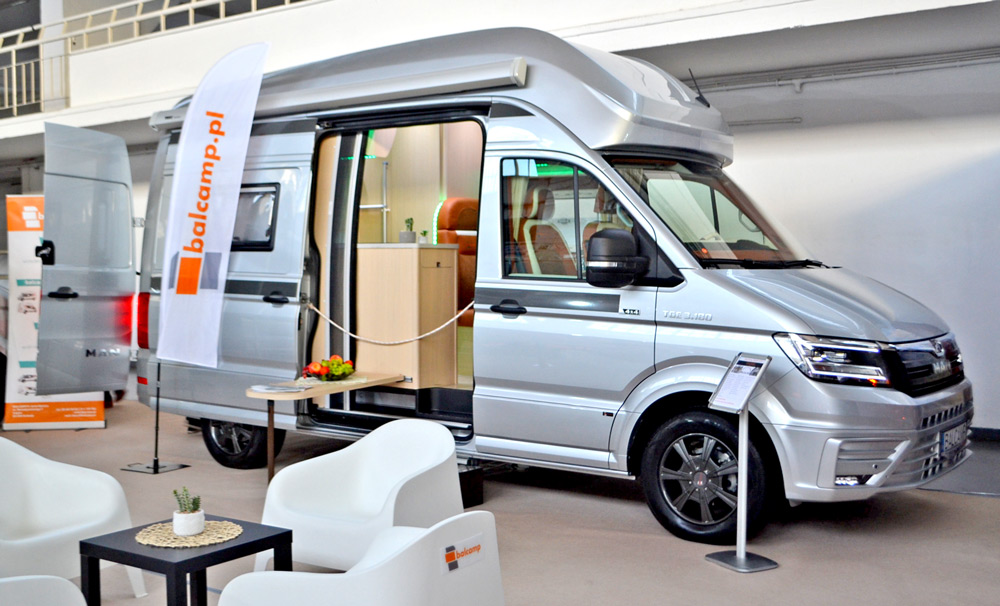 Besides, this "male" car, related to its brand with the world of tractor units, has not yet found its way among camping cars. As usual, Balcamp motorhomes were distinguished by a combination of leather, quilted upholstery, wood (also on the steering wheel) and original LED lighting.
Riding terrace
At the stand of "Polish Caravanning" we could see a vehicle with an intriguing name Skydancer Apero , and a convertible version. It is a project based on Fiat Ducato, intended to combine the advantages of a camper and a car with an opening roof.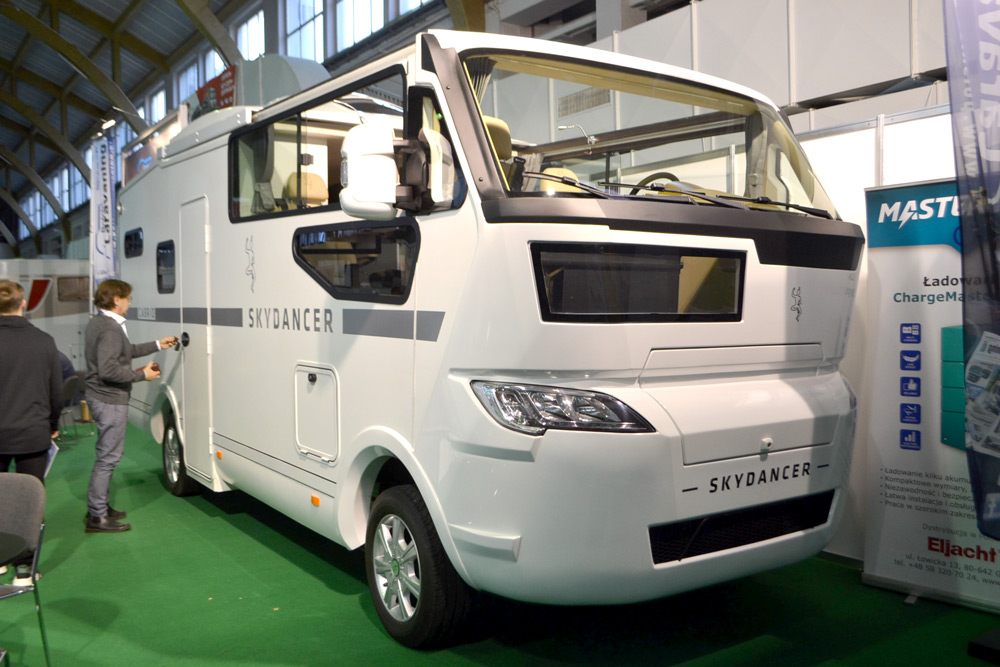 The living area is downstairs and the cabin is upstairs. This is one of the few motorhomes with its own terrace upstairs!
Campers worth attention
Knaus introduced the Live Wave 650 MG . The motorhome built on Fiat Ducato cost 277,000 gross at the fair. It will transport 4 people and a maximum of 6 can sleep in it! However, a good and interesting interior layout is the basis, and the price - compared to other motorhomes - in this case was not terrifying.
At the Campery Wadowscy stand, we noticed the only Laica model at the entire fair - the 309 S Toscana Edition . A large dining room with an L-shaped sofa with an additional seat on the right side, a folding table, a triangular hob, spacious cabinets, a nice bathroom and interesting colors make this motorhome a very original tourist car.
Hymer stands out almost always. At first glance, you can see the good quality of workmanship and attention to detail. We like the BMC - T 580 model from the Elcamp company. The steering wheel and gear knob were covered with leather. The garage turned out to be really large and accessible from two sides, and there were numerous storage compartments in the car's floor. The presented model had, among others tire repair kit, rain sensor and multimedia kit.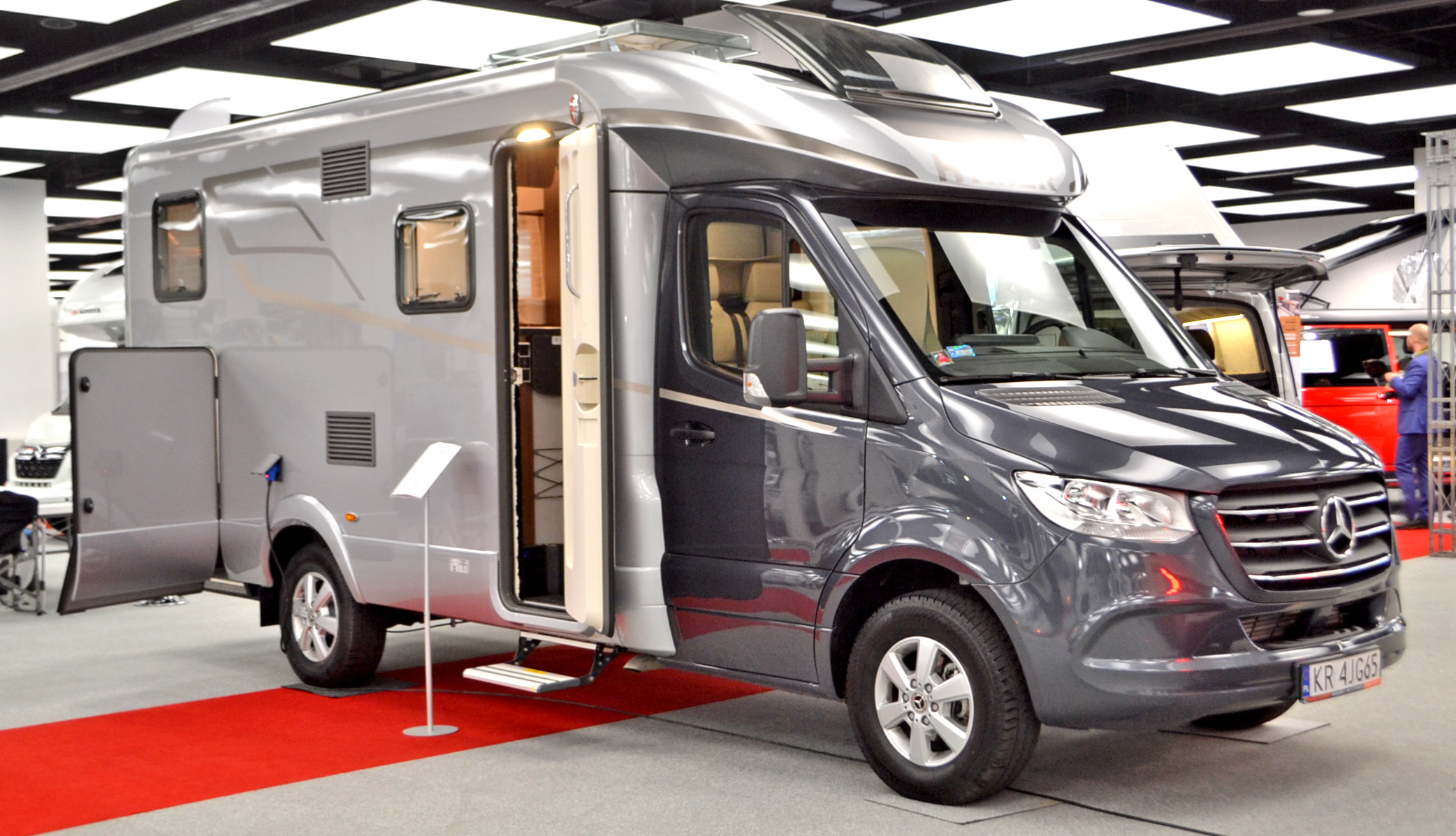 Finally, it is worth mentioning the trailers. This year's caravanning salon was dominated mainly by the larger ones. Adria Adora 753 UC attracted attention. As many as 7 places to sleep, including a bunk bed, adjustable backrest in the main bed and numerous windows make a really pleasant holiday home for many people.
The fair is always a great opportunity to see new products, but also to take a closer look at specific models of cars, trailers or equipment. You can also talk to people who know the product best - its sellers, producers or distributors. It is also a great celebration for fans of all kinds of cars. That is why we are looking forward to the next Poznań Motor Show!
A lawyer who loves traveling. Always with a book on the go. I collect memories of the color, taste and smell of every place I visit.
Enjoyed reading this article? Share it!