Smove - a luxurious surprise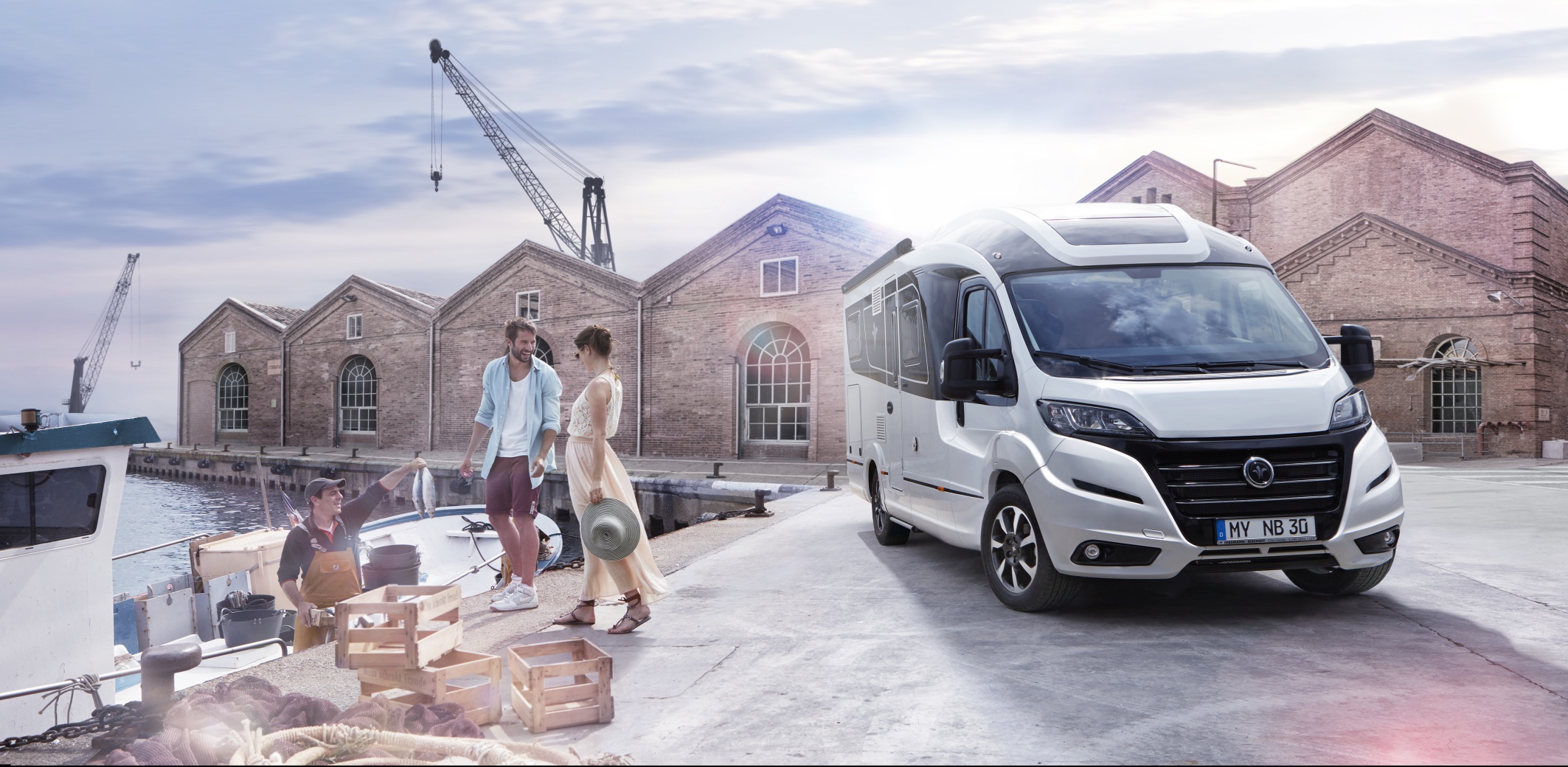 The manufacturer of luxury motorhomes - Niesmann + Bischoff announced the premiere of a new vehicle with great pomp. Journalists from all over the world were waiting for a great novelty, which turned out to be ... a semi-integrated motorhome with a slightly modernized "face" of Fiat Ducato.
The first impression might have been sheer consternation. How is that? Niesmann + Bischoff, which produces huge "liners" with great (and award-winning!) Design, a symbol of luxury in the motorhome world, suddenly turns to "low-budget" vehicles? It takes a few moments to cool down and notice that the manufacturer's policy can make a lot of sense.
For the wealthy, but not for the show-offs
Smove (the name comes from the words "smart" - intelligence, cleverness and "move" - movement) completes the offer, which is already medium-sized Arto and large Flair . These vehicles are perfect for long journeys on the highway, but they are poorly suited to frequent changes of location, especially during trips to city centers and towns. The answer to the needs of customers who are young at heart (and therefore "mobile") and at the same time wealthy is Smover - in appearance less integral than his older brothers, but more practical and - attention - still luxurious.
Although, journalists could have had a problem with this luxury, too. Entering a small motorhome, which is to cost in the basic version - it is not a mistake! - about 80 thousand euro, we can expect golden door handles and a baroque ornate throne instead of the driver's seat. Meanwhile, the first impression in Smova may be that it is ... more modest than in a motorhome half the price!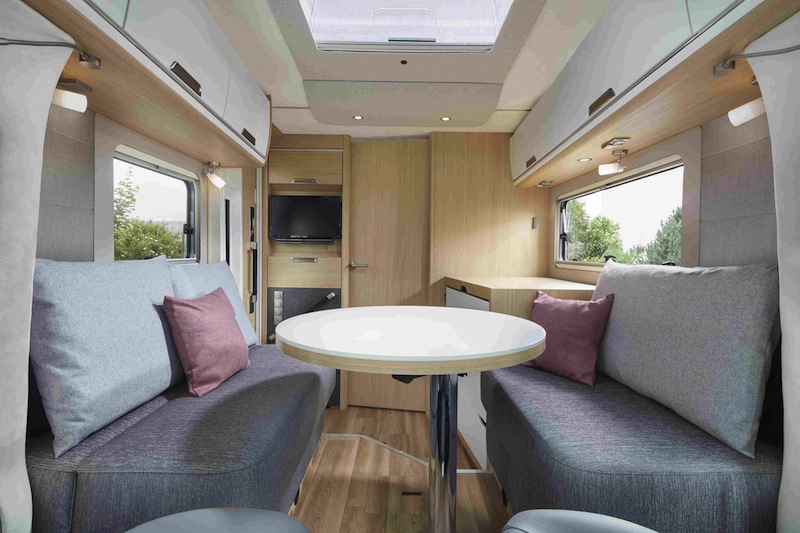 Again, one has to look more closely to see that this is not poverty but subtlety; not modesty, but refinement. Smove does not dazzle with wealth, but provides excellent quality materials and, equally importantly, breakthrough solutions.
The innovation is in the detail
Such as a bathroom, in which the toilet can be hidden behind the door, and the wash basin can be 'thrown out' thanks to a rotating door. In this way, we get a shower cabin with dimensions of 95x88 cm .
Or the kitchen. When we enter the motorhome, we do not see the heating plate at all. To see it, you need to raise the countertop, under which there is a very aesthetically designed plate integrated with the sink . However, when we are not cooking, the table top can be used as an additional shelf, without having the impression that we are resting in the kitchen.
The panoramic sunroof is also impressive as it allows plenty of light into the interior (with optional electric sunroof). For an additional fee, we can also have a sliding garage door with a low loading threshold.
No compromise
Even when we go to the completely obvious pieces of equipment, we will be surprised. For example, a standard water tank has a capacity of 140 liters and can be expanded up to 200 liters. And instead of two typical propane-butane gas cylinders, we can choose a 50 liter tank.
Reversing camera hidden in the logo , frost-proof, double floor, 120-liter waste container, 140-liter refrigerator, Truma Combi 6 heating, LED lighting ... - these are just a few elements of standard equipment.
Smove will go on sale in March 2017. It will be available in four interior variants and in lengths from 6.90 to 7.40 m . Prices (in Germany) start from 78,920 euros . The cheapest motorhome will be offered with a 130hp Fiat Ducato engine.
Is such a purchase worthwhile? Those who ask similar questions are probably not the target group of Niesmann + Bischoff. Smove is not supposed to be cheap - it is simply supposed to be the best in its class.
Sometimes it is better to get lost than to ask for directions too much. Aldous Huxley
Enjoyed reading this article? Share it!