SpaceCamper - VW T6 with wash basin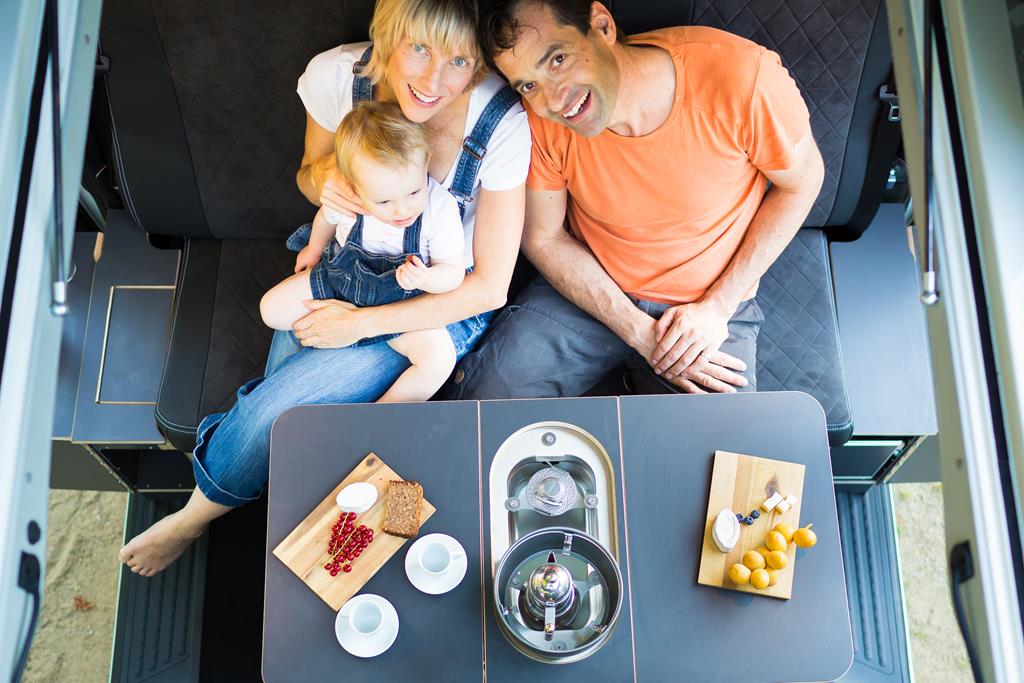 The new model of the SpaceCamper brand called Light-Open will pleasantly surprise people who are primarily looking for smart solutions in a motorhome. Although the Volskwagen T6 is not a giant, it has quite a lot of camping equipment on board. However, it is not about the quantity ...
While in semi-integrated motorhomes it is more and more difficult for manufacturers to go beyond the developed standards (which is why their vehicles differ less and less), in the case of motorhomes, designers are still showing off their creativity . Organizing a small space in such a way as to enable a comfortable rest for a family of 4 is a real challenge, but it seems that the German SpaceCamper has managed to cope with it.
Light-Open - gazebo with kitchen
The name Light-Open was created by combining the names of two earlier models. So it suggests that we are dealing with a hybrid that combines the best features of both camper-vans. What does this mean in practice?
If we translate the name as "open to light", it will not be far from the truth. An important feature of this model is the sliding door on both sides of the vehicle . The tailgate also opens, and the vehicle can be equipped with a lifting roof. Sitting in the car with all the doors open, we can feel like in a garden gazebo. And just like in it, we can feast together with family or friends at SpaceCampera.
It's just that in the garden, the table is "only" a table, and in the Light-Open it has built-in gas burners , so you can cook on it. If we do not want to do it in the car, we can move the table (adjustable in height) outside. However, if we are not cooking anymore, but eating a meal, there are reasons to stay inside.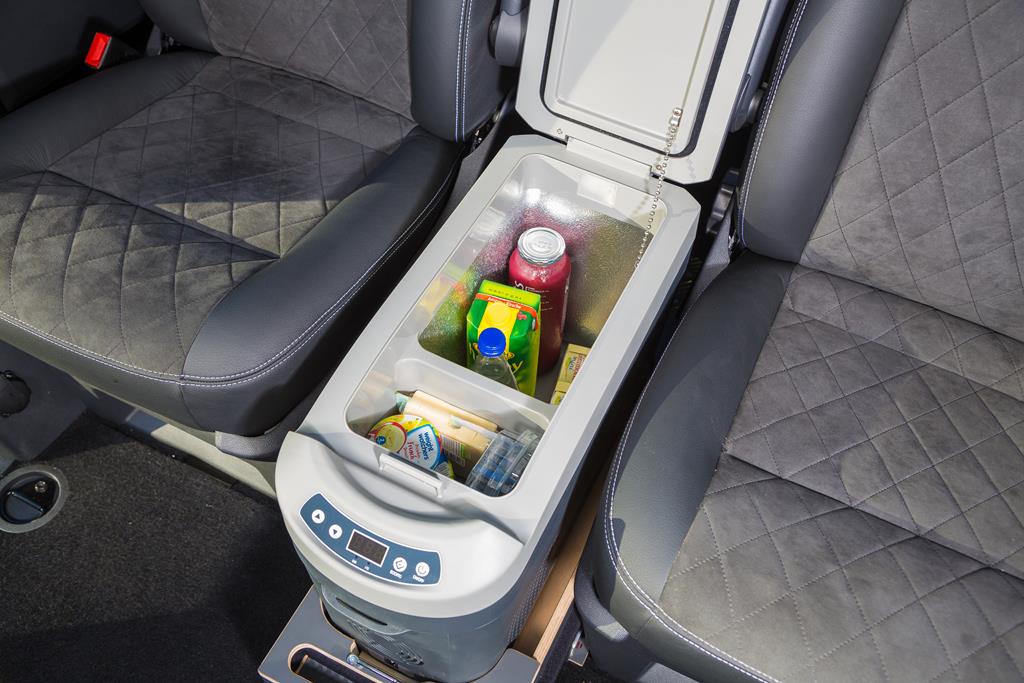 The most important may be the refrigerator between the driver and passenger seats. You can also use it while driving, and after removing or folding the table, you can move it towards hungry passengers sitting on the second row of seats.
Inside or outside
Returning to the table itself - the burners can be covered, and the top itself can be used, for example, as a desk where we can work on a laptop. When we are working, we can put a cup of coffee or a plate next to each other, on an additional - also foldable - table top. The latter can be used as an additional table also when we are in front of the motorhome.
And there is a pull-out washbasin under the countertop. We can also use it both inside and outside the vehicle, although in this case the second solution will be easier. Optionally, the car can also be equipped with a toilet , but let's not imagine how it can be used ...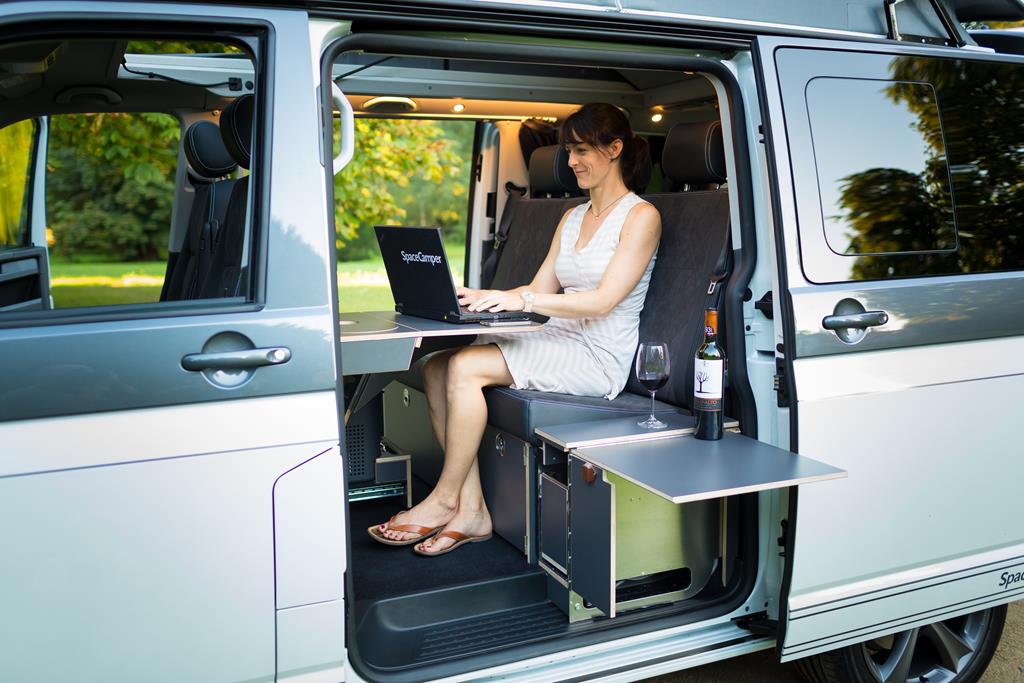 Accommodation for four
Imagine, however, sleeping . Users have at their disposal a 1.5 x 2 meter bed with a double-layer mattress. On the stubborn, three people can sleep on it. A fourth person can arrange a bed across the two front seats - driver and passenger.
If we want to use the Light-Open model like a typical Volkswagen T6, it is also possible. The rear seats can be removed and the equipment can be folded, thanks to which we will get a large and flat cargo space.
All in all, SpaceCamper Light-Open is an extremely functional and versatile motorhome, although at a price that will probably not be considered a bargain. The basic version costs 51,548 euros (in Germany).
Sometimes it is better to get lost than to ask for directions too much. Aldous Huxley
Enjoyed reading this article? Share it!